It's no secret that my family loves to travel.  There's just something about vacation – no responsibilities, no cleaning, swimming… ahhh!  This June we headed down to Cabo San Lucas for a week of fun in the sun.  You may have seen my recent post highlighting the 
Villa La Estancia
 but I wanted to share another fun bucket list activity we did while in Cabo, the 
Cabo dolphin experience from Cabo Adventures
.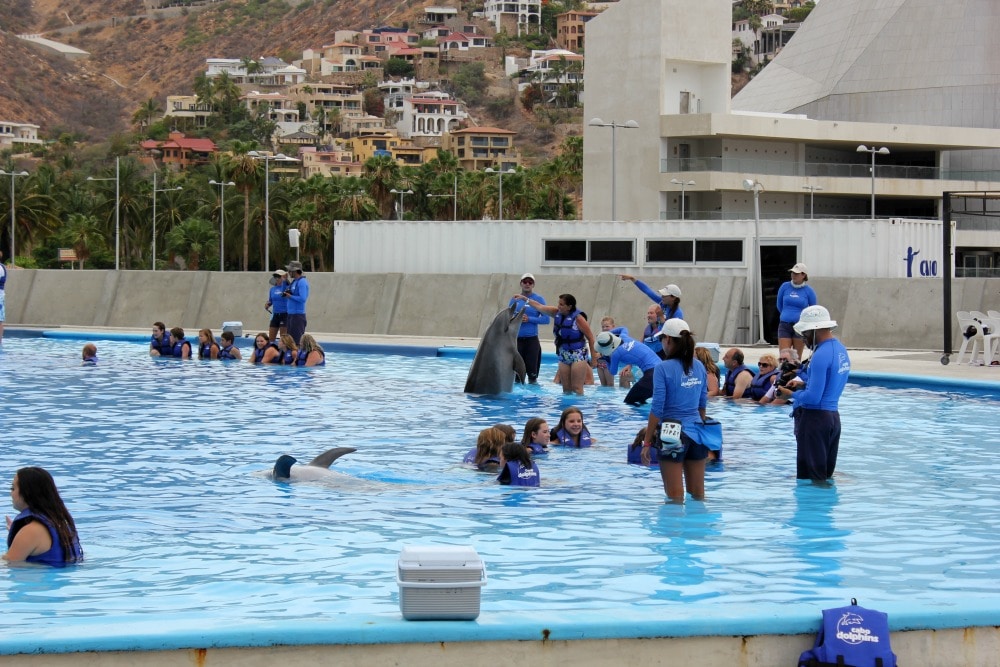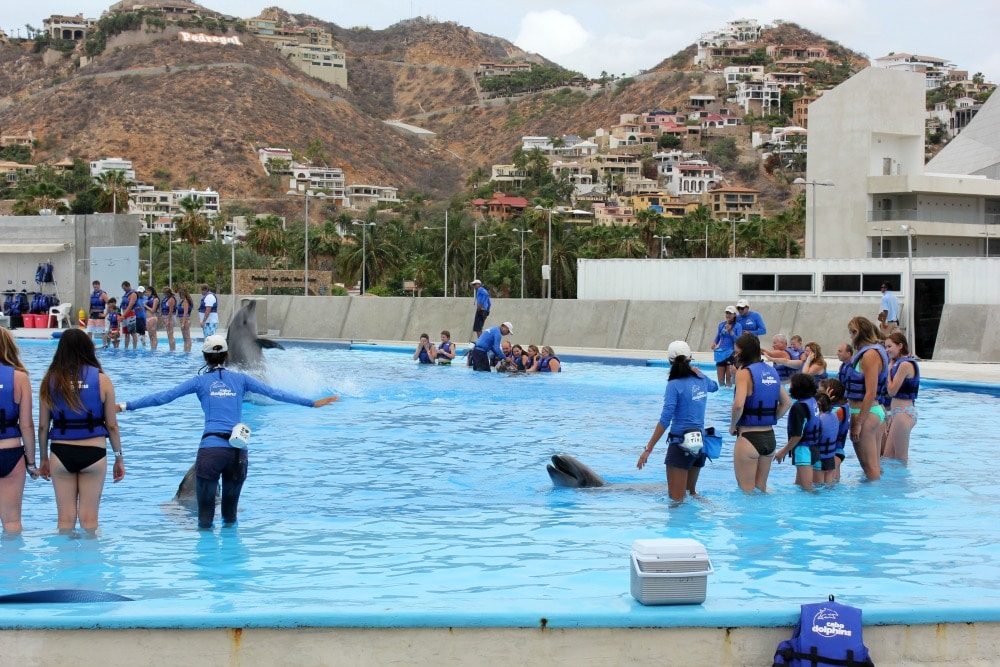 Swimming with the dolphins has been one of my bucket list items for years.  I've wanted to do it since my husband and I honeymooned in Cabo five years ago.  Since I was pregnant, I chose to do the Dolphin Encounter.  It was a little safer option and I am so happy I did it.  The Dolphin Encounter gives you an opportunity to learn more about the bottlenose dolphins and even kiss and dance with dolphin.  My experience lasted about 30-40 minutes and I just fell in love with that adorable dolphin.  I was very surprised by the feeling of the dolphin's skin and it was just amazing to hear the dolphin "sing" up close.  This is definitely a must for the entire family next time you head to Cabo San Lucas.
Cabo Adventures offers various dolphin programs for people of all ages and comfort levels.  They even have a dolphin kids program.  Unfortunately, my daughter was terrified to go in the big pool with the dolphins so she watched from afar with her daddy.
The Cabo Adventures staff was very professional and so friendly and helpful.  They truly made the dolphin experience a memorable one and I can't thank them enough for that.
Booking
Visit their website at
www.cabo-adventures.com
to check out there various tourist activities including the amazing dolphin experiences.