If you travel a lot, you know there are times when you buy a lot of items or souvenirs, only to wonder how you are possibly going to fit them all in your luggage (which was already full to begin with) for the journey home.  I have, on several trips, purchased inexpensive tote bags to bring home my goodies.  To solve this problem, I'm loving the Sacs of Life Duffster.
I can carry this lightweight bag in my luggage and have it ready to use for all those great impulse buys of mine!  The Duffster collapses and folds into its own compact carrying case, about the size of a large cosmetic bag. (9.5 inches long, 8 inches high) and will only add a ounces to your luggage weight when flying.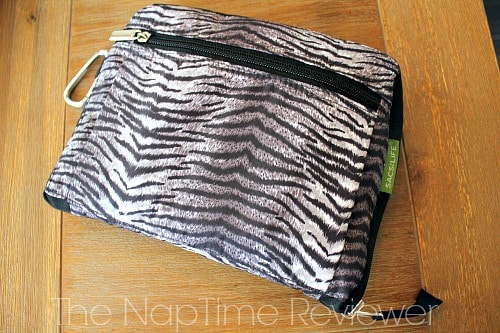 The Duffster comes in seven different prints, including this great animal print that is so popular right now.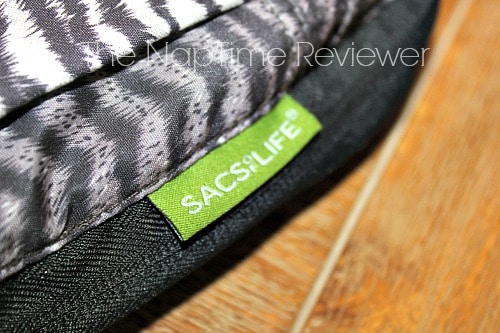 The Sacs of Life Duffster is made with heavy duty stitching and has two outside zippered pockets for organizing smaller objects.  It also has thick mesh straps that encircle the bag to help balance out weight and avoid tearing.  The animal print Duffster would make the perfect gift for young teens who are typically so hard to shop for.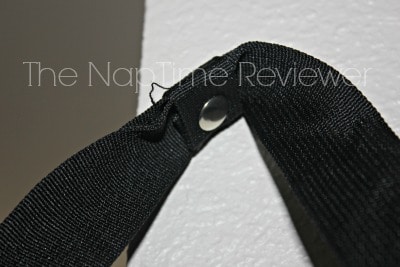 Sacs of Life has a great line of products that include fashion wraps, wine bags, crossbody bags, totes, duffels and insulated bags that would be perfect for transporting those frozen items when shopping during these hot summer months!
Sacs of Life also gives back by providing bags to people through various charities, giving them something of their own while starting on new journeys in their lives.  They are also working with organizations that help to build schools in Third World countries, along with womens' shelters and safe houses.  So with your purchase from Sacs of Life, you are also contributing to great causes.
You can see the full line of bags and accessories at Sacs of Life.  You too can "Make life easier and more organized!"
I received a free product in exchange for my honest review.  Any opinion expressed in this article is based on my experience with the product/brand.