I am all for shortcuts in the kitchen, as long as they are big on taste and short on prep time. I also like products where I can make a small amount and not a whole package as we are empty-nesters now.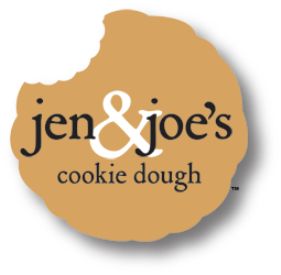 Jen & Joe's Cookie Dough is something that surpasses my expectations as far as taste and quality. These cookies are as good as I've tasted from an already prepared product, and I have sampled literally tons of frozen cookie dough sold from various youth organizations in our community, as well as most of the brands sold in grocery stores.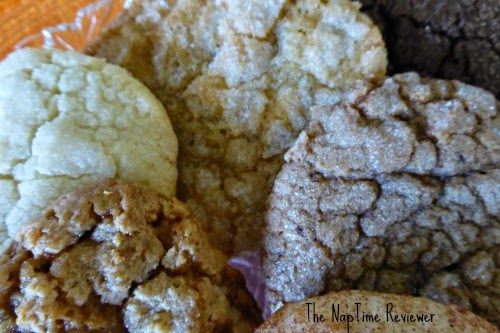 The flavor selection of Jen & Joe's is really awesome, from simple favorites like Snickerdoodle and chocolate chunk, to lemon drop and white chocolate wasabi (which is not spicy like you would think, but just has a subtle wasabi flavor which is amazing!). One of my favorites was the oatmeal toffee. If you love english toffee candy, you will love this cookie.
I love that the Jen & Joe's cookies are pre-measured, so all you have to do is pop it on the cookie sheet and bake. My oven cooks a bit hot, so I took about a minute off the lowest recommended cooking time and they came out perfect.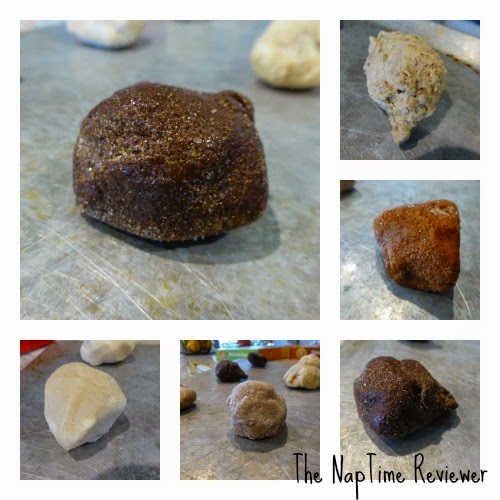 Jen & Joe's only uses fresh ingredients and never any artificial colors, flavors, additives or preservatives. They use real eggs and real butter. Each individual cookie is really good sized, but can be cut in half for "mini" cookies easily – perfect for kids!
Check out the Jen & Joe's Cookie Dough website to see all their great flavors, as well as cooking tips for testing the doneness of your cookies and where to find Jen & Joe's. You can also follow Jen & Joe's on Facebook and Twitter.
Jen & Joe's is truly a gourmet cookie dough! Treat yourself today to some yummy goodness!
Disclosure: I received free samples to facilitate my review. Any opinion expressed in this article is based on my experience with the brand/product.