If you are tired of the usual lawn games like croquet and the bean bag toss game, try Speedminton!
With Speedminton, there are no nets required and you don't need a lawn. All you need is a fairly level ground area. It's great for developing hand/eye coordination in children using the lightweight aluminum racquets and special birdies called "Speeders." Speedminton is perfect to take along on picnics and camping trips.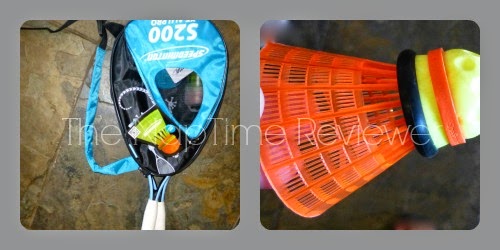 Carry bag holds racquets, birdies and boundary markers. Speeder is showing the black wind ring for use during lightly windy conditions.
Speedminton comes in its' own carry bag with shoulder strap. I love that all the pieces fit into one bag! Although Speedminton does carry a junior set for ages 6-12, I think the S200 set is perfect for kids of all ages! The cool thing about Speedminton is you can even play at night with the night Speeder that holds a glow stick! This would be awesome for slumber parties!
Photo credit: Speedminton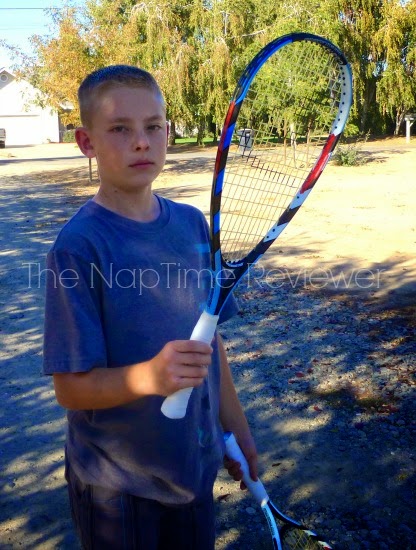 Speedminton racquets are similar in size to a racquetball racquet.
My niece and nephew had no problem using the Speedminton S200 set and they are just about 11 years old. The large surface area of the racquets made it easy to make contact with the birdie and the weight was great for them. If you enjoy badminton or tennis, you will love Speedminton.