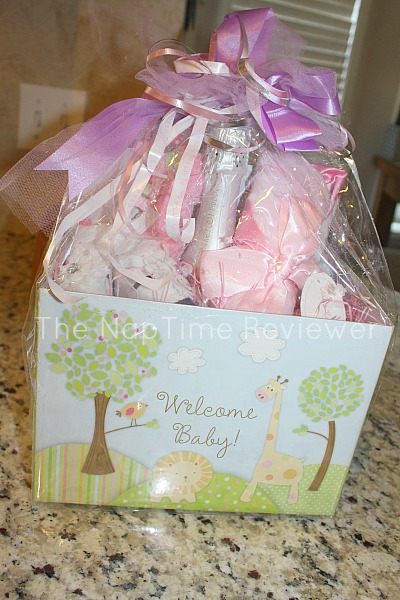 Gift baskets are one of my favorite gifts to give for all kinds of occasions. They work great for Christmas if you fill them with baked goods; they are perfect for expectant mothers if you fill them with baby surprises and they're even great for newlyweds. I love to go all out with my gift baskets and wrap them in cellophane, attach a huge bow and make sure they're stuffed with lots of fun goodies … but it is time consuming and costly to make it look just right.
Sure, you can just head down to the dollar store and stuff your gift basket with junk, but does the recipient really want all that junk? Or would they rather receive nice, quality goodies in their gift basket? I vote for quality goodies!
If you're running low on time or just feel like having someone else put a gift basket together for you, check out
www.buildabasket.com
. The ordering process is fun, smooth and takes the "running around" out of making a gift basket.
Disclosure: I received a gift code to test out Build-A-Basket. This article is not influenced by compensation and features my honest opinion.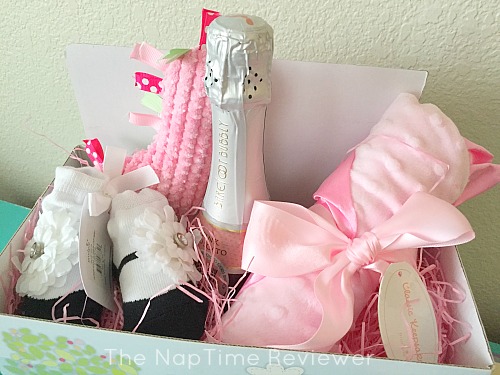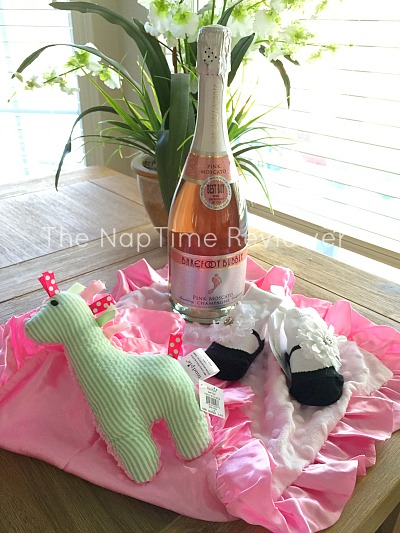 For $47, I put together this beautiful Welcome Baby gift basket filled with pink Barefoot Bubbly champagne, a plush baby rattle, a pink minky baby blanket/lovey and some adorable baby socks that look like shoes. The baby goodies came in a nice baby box stuffed with pink paper stuffing. The box and goodies were taped in to prevent shifting during shipping and the entire gift basket was wrapped in two layers of cellophane and topped with a huge bow. The gifts are well-made,, boutique-quality items that any expectant mother and baby would love to receive. I am very happy with the way my Build-A-Basket turned out and would definitely visit their site again for another gift.
To get started you click start your gift basket. Next, select your basket, crate or box. Then, select which goodies you would like in your container. It's super easy and fun!