If you're looking for a fun, interactive family-friendly activity, you've got to check out the Harlem Globetrotters. My family and I had an absolute blast today at the SAP Center in San Jose, CA watching the Globetrotters and I couldn't wait to share our experience with you all.
First, a little background info: The Harlem Globetrotters began in 1926 as the Savoy Big Five. Now more than 85 years and 20,000 games later, the team has become one of the most recognizable franchises in sports. View the
current roster
here to learn about the players and their backgrounds.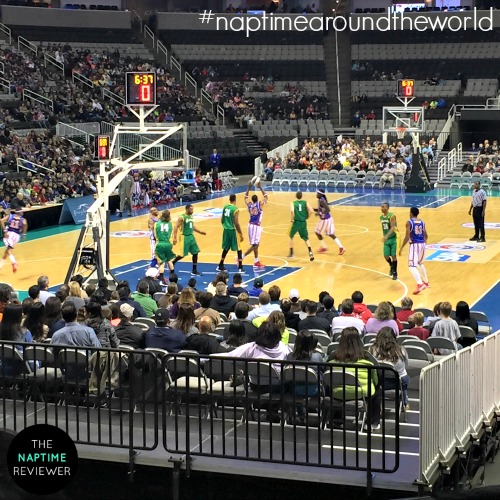 Each game is full of jokes, trick shots and lots of fan interaction. My three-year old daughter was clapping and cheering throughout the entire game and especially loved those four point shots! We had a great time bonding over some $6 hot dogs, a bucket of popcorn and a soda. It's truly an experience I certainly won't forget and I'm sure she won't either.
Here's a little recap of our day:
The Harlem Globetrotters aren't just all about fun and games. They donate their time and lots of money to great organizations and causes and honestly, that's what it's all about. These truly are athletes that our kids can look up to.
To Save $7 Off Tickets for #HarlemGlobetrotters 2015 Tour – Use promo code FAMGUIDE
@globies @usfg