GeoGames Geography App
If I think really hard back to the fifth grade I can remember having to memorize all of the states' positions and their capitols for testing.  The teacher allowed us to memorize and test for half of the country at a time which gave the students a little break, but it was still difficult.  Back then I'm sure I aced my tests because I was great at memorizing things like that.  But, not all kids have the skills or patience to memorize all of the states and capitols and most probably don't even retain much of those memories past elementary school.  Therefore, the traditional learning methods might be discriminatory towards children with low reading levels or certain learning disabilities.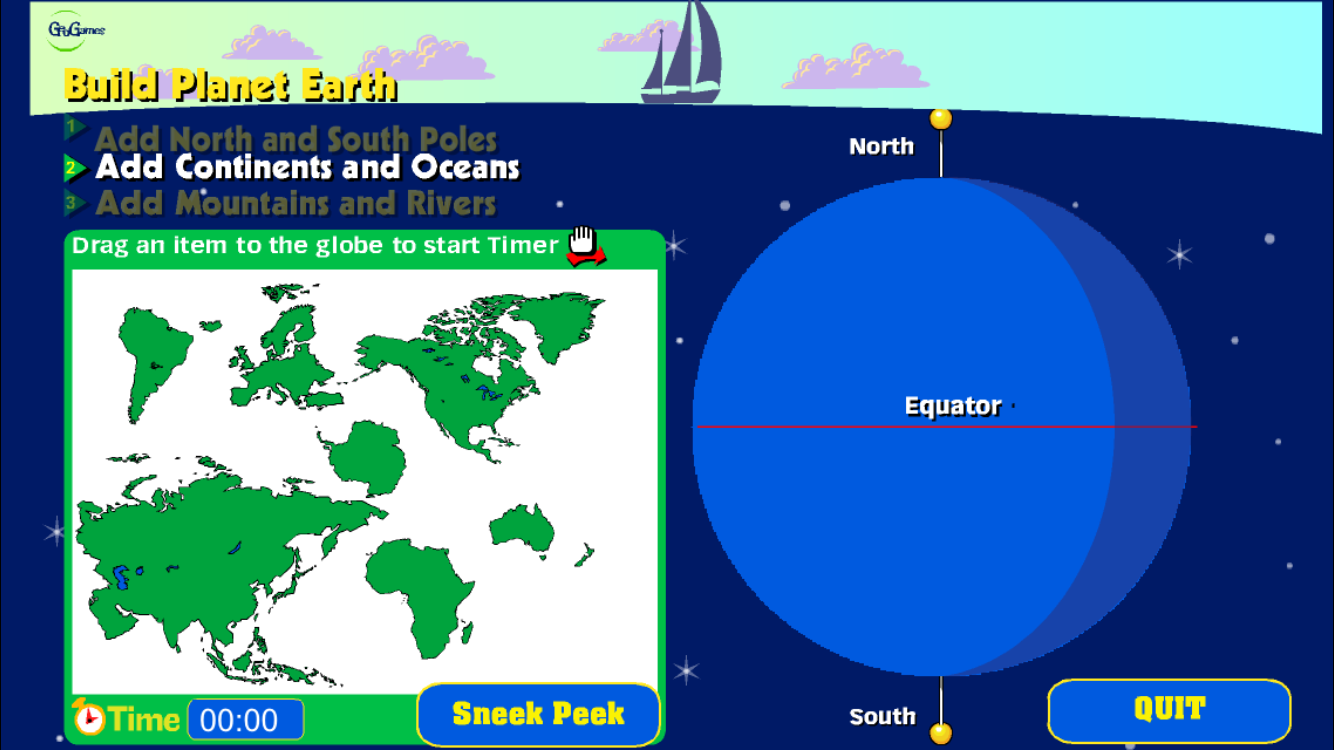 The GeoGames app is bringing learning to the 21st century via a play-to-learn approach.  This geography app doesn't require reading skills and allows children to build plant earth by testing their knowledge of continents, oceans and other geographical features.  Both the paid and free versions of the app are fun and educational, with the paid version offering a more detailed learning experience.
After personally playing with the paid version of the GeoGames app, I think it's a great educational tool.  I know that classrooms are starting to incorporate iPads into their learning programs so maybe this would be a fun app for them to incorporate into their geography teachings.  I like the drag and drop design of the app and I especially like the "sneak peek" feature.  By hitting sneak peek, the exact positions of the countries, oceans, mountains or rivers will be revealed but will disappear as soon as you let go of the button.  It's also fun to race against the clock to see how fast you can get the objects in their places.
As I was placing my app snapshots into this blog post I noticed how many sneek peaks I used when I was added the continents and oceans.  17?  That's embarrassing!  And, 9 misses?  I'm a little rusty.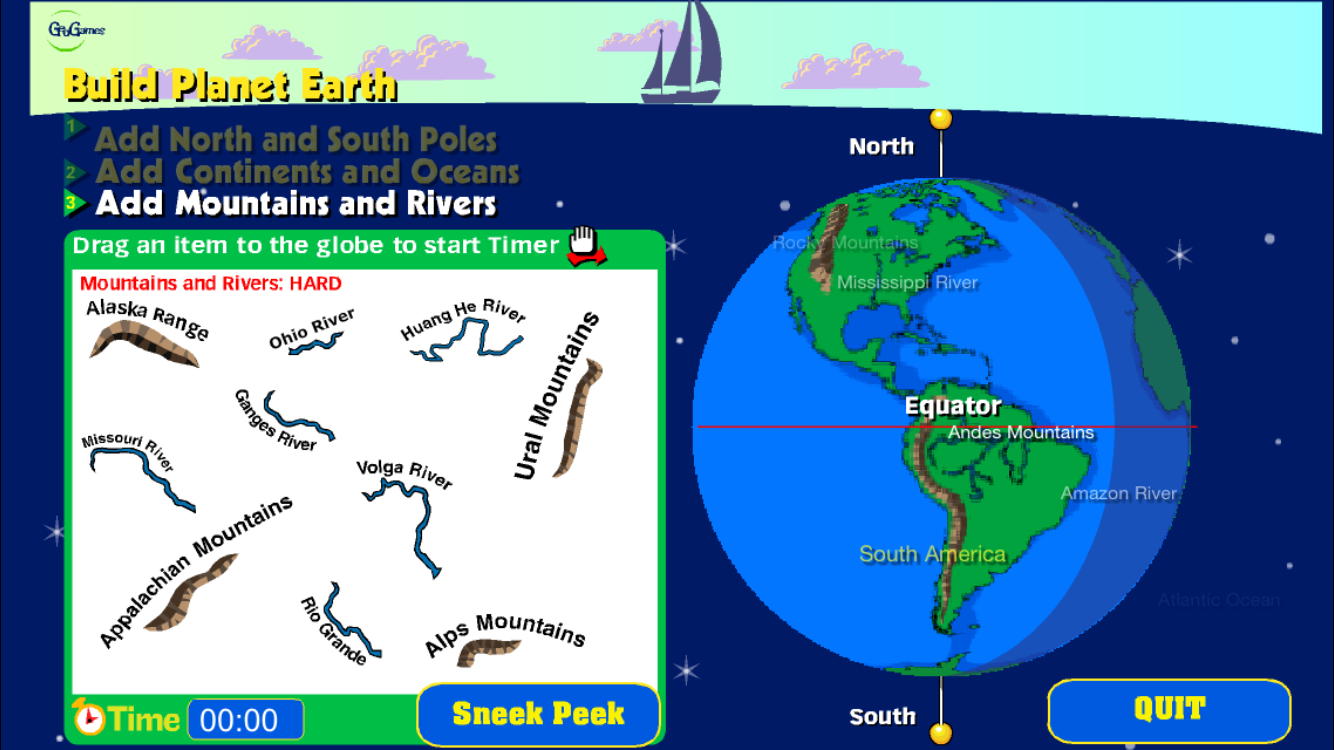 Get the app!
Free Versions
Android: https://play.google.com/store/apps/details?id=air.com.geogames.free
IOS: http://itunes.apple.com/app/id948134718

Paid Versions
Android: https://play.google.com/store/apps/details?id=air.com.geogames.paid
IOS: http://itunes.apple.com/app/id948134931