Jewell by Thirty-One
My style needs and preferences change day-to-day, so I like to be prepared with accessories that work well for my lifestyle. I might be a slight diaper bag/handbag collector (or hoarder) but it's all in good fun. My latest bag obsession is the Daring Abbey Tote ($88) from the new
Jewell by Thirty-One
collection.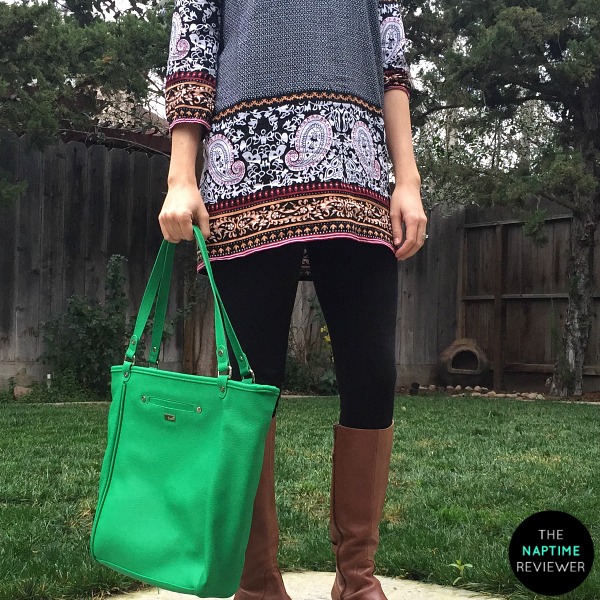 Thirty-One Gifts is named after the bible verse Proverbs 31 in the Old Testament, which speaks of virtuous women who worked inside and outside of the home. Their sales network consists of over 109,000 local Thirty-One sales consultants that sell form their homes and websites.
The new Jewell by Thirty-One collection has brought a variety of new handbags, wallets, totes and accessories to the Thirty-One brand. This fashion-forward collection offers pieces that are not only stylish but are super functional.
This chic green tote is my go-to bag when I don't need to take the "baby stuff" with me. I use this tote for quick trips to the gym or the grocery store. I literally throw my phone, keys, wallet and lip gloss in it and go. It's actually hanging on my coat closet handle every day for when I need to just grab it and go.
The interior of the Daring Abbey tote can be customized by adjusting the two sets of snaps. This tote measures 9.5″ x 13.5″ x 4."