Lotty Ladybird Playmat
I received this product free of charge to facilitate my review. My opinion is not influence by compensation.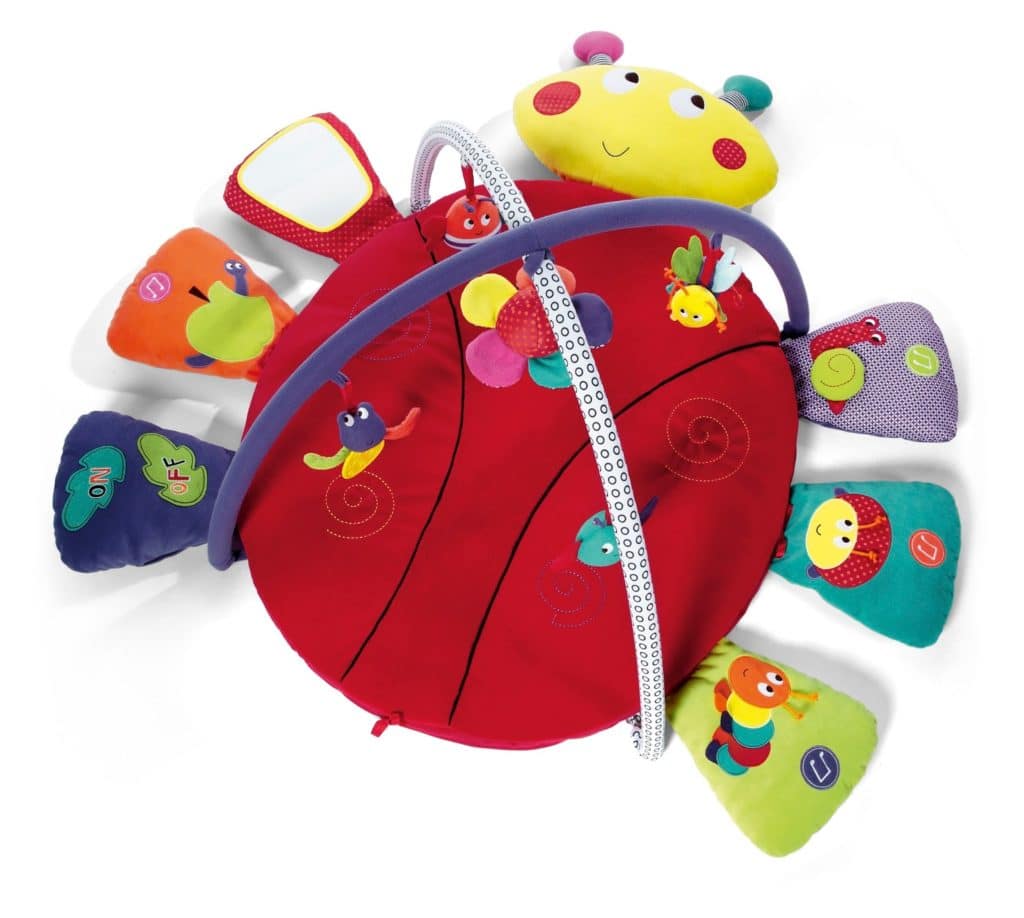 One of my favorite things to do is get on the floor and play with my girls. It's amazing what you can learn about your kids (or yourself) when you get down on their level and it means the world to them to have their mom play with their
games and toys
.
Since we have laminate flooring in the majority of our home (besides the bedrooms), getting down on the floor can be quite uncomfortable. I like to put baby Kendall on a play mat so she has a cushion under her head, while Charlotte and I are fine with the hard floor or squishy play mat in the playroom. Kendall is at the stage where everything goes in her mouth, too, so keeping her off of the mat in the playroom is a good idea.
1. The playmat is so squishy and the top layer is machine washable.
2. There are so many different colors to explore.
3. It's great for tummy time or back time.
4. The dangling bug toys are fun for Kendall to reach for and are detachable for on-the-go play.
5. There are lots of different textures for Kendall to explore. She loves things that crinkle and always seems to find the crinkly areas of the playmat.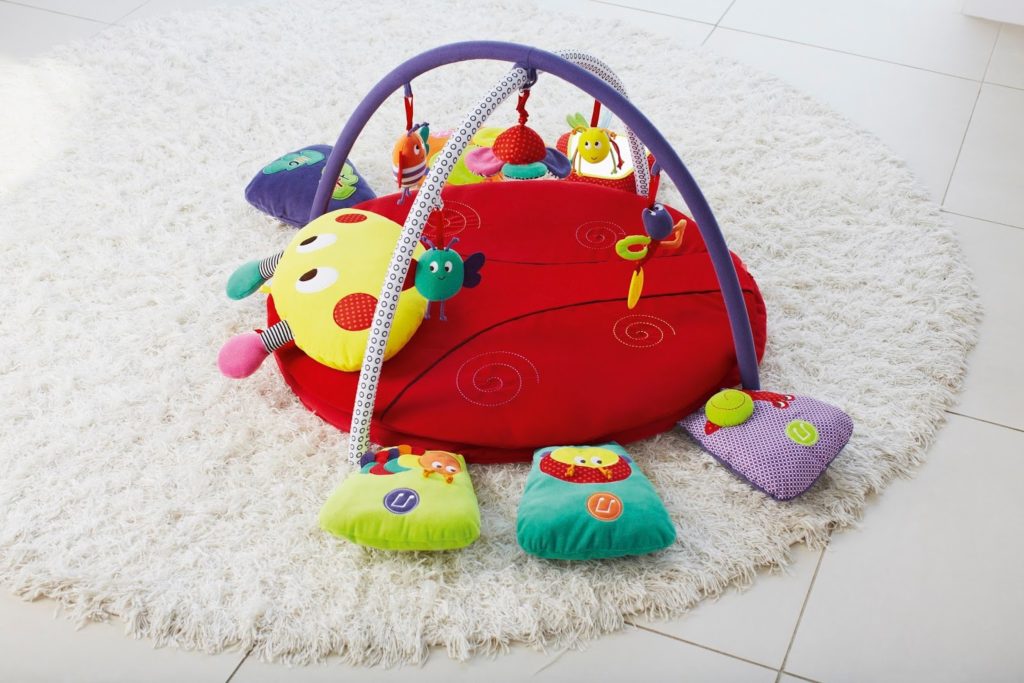 Product Description:
Brightly colored luxuriously soft padded playmat & activity gym packed with fun interactive features designed to encourage baby's key developmental needs from birth upwards.
16 Interactive features help to progress a child's developmental skills and provide hours of entertainment
Encourages key senses such as touch and sound with the squeakers, fun textures, crinkly areas and fun melodies
Detachable tummy time head cushion helps encourage baby to lift their head, strengthening their neck, upper arm and chest muscles
Removable and machine washable top layer and head
"We understand baby's start learning from birth and that stimulation, interaction and encouragement are vital to your baby's development. To help give your baby the best start in life, our Babyplay range is designed to maximize your baby's development though interaction, stimulation, problem solving and play resulting enjoyable and fun learning time for you both."
Specifications:
Dimensions: H: 19.7 x W:26 x D: 31.4″ approx.
Age Suitability: Birth +
CHECK OUT OUR PLAYMAT IN ACTION: