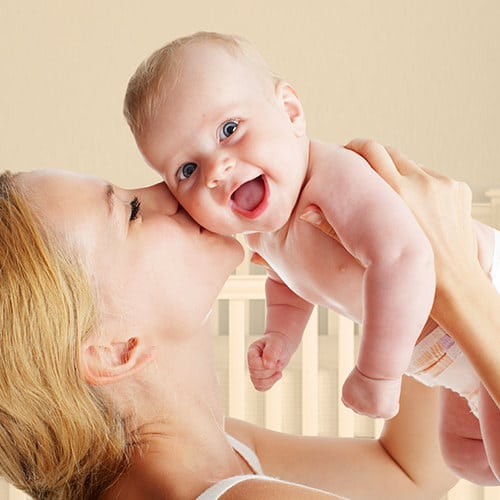 You most likely follow The NapTime Reviewer for the latest trends in the baby, momma and travel industry, but from time to time we like to share articles from the blogs we follow.
Do you live in one of the top baby booming cities? Want to know the latest in baby gear trends? Check out the article that zulily just produced today (see below).
With summer being the most popular season for births, today
zulily
, an online retailer that offers thousands of new and unique products daily, announced the country's "Top Baby Booming Cities."
Five million active customers* are shopping on zulily to discover fresh and unique products at incredible prices. zulily offers something special each and every day by launching 9,000 product styles and 100 new events.
"With summer underway, we are excited to share insight into what Moms are buying and the trends that are shaping each region of the U.S.," said Robin Otto, Maternity Fashion Expert at zulily. "Moms are always on the hunt for fresh and stylish finds, and since summer is the most popular season for babies to be born, we're seeing some unique fashion tastes emerge across the U.S. this year."
Baby Product Trends in zulily's Top 10 "Baby Booming Cities": In addition to identifying the top markets for expectant moms, zulily analyzed top baby product trends in each city. Results nationally pointed to a strong interest in the Frozen Projectables LED night-lights, which must be popular with budget conscious moms looking to save $30 to $80 in electricity costs by using these low-energy bulbs. With a 109% increase in the popularity of composting over the last 30 years it is no surprise that another highly popular item is the Honest Company's biodegradable cloth wipes. Details on the top cities, ranked by percent of births each year, include:
1) Houston, TX: As the country's fastest growing city, it's no surprise that Houston moms are also the biggest purchasers of disposable diapers. Houstonites don't shy away from classic patterns either. They are the most likely to buy chevron or striped goods for their babies.
2) San Jose, CA: This Bay Area city is known for its start-up culture and eco-consciousness, which is a characteristic reflected in its baby purchase patterns too. The most popular baby items purchased by San Jose moms are non-toxic biodegradable cloth wipes.
3) Dallas, TX: The Dallas Zoo is home to over 2,000 animals which is also the number of baby-related purchases moms in this city have made.
4) San Diego, CA: "America's Finest City" is one where you're most likely to find people in flip flops – and with baby bumps. This coastal city enjoys year round sun and leads the pack in swim diaper sales. San Diegans love the playful prints and 100% organic lining of the Charlie Banana swim diaper line.
5) San Antonio, TX: While not as highly populated as its sister cities to the north and south, San Antonio has just as strong of an appetite for baby purchases. If each of the 2,000 items represented a yard, they could be laid back to back along Broadway St. and Parland Pl. to stretch from the Witte Museum to the Botanical Gardens and back again.
6) Chicago, IL: Surprisingly the only Midwestern city on the list, Chicagoans are busy snapping up baby gear items in droves. Perhaps in preparation for the next generation of deep dish pizza lovers, Chicago parents in particular are buying the most bibs for their kids of all of the top cities, with a particular preference for the fashionable Black & White Plaid Scabib. Chi-town residents actually have a specific penchant for plaid—and polka dots!
7) Philadelphia, PA: In Philly, the population growth is attributed mostly to new births and with 64% of new moms breastfeeding it makes sense a top item in this city is the Twist Breastfeeding Gift Set.
8) Phoenix, AZ: Parents who live in the "Valley of the Sun" are the top purchasers of cloth diapers by far, perhaps due to an interest in keeping their babies more comfortable during those long, hot summers. They love the Bumpkins brand, and the Green & Blue Turtles Snap-in-One Diapers in particular.
9) Los Angeles, CA: In a city where celebrities and their babies are spotted daily, stylish L.A. families are out to make a fashion statement. L.A. babies are more likely to be found wearing skull-emblazoned bibs, pacifiers or diapers. Additionally, eco-friendly minded SoCal residents are loving biodegradable and durable bamboo products.
10) New York, NY: NYC parents on the go find themselves relying on their trusty stroller whether they're at the park or on the subway. They're most likely to buy stroller accessories like seat liners, organizers, locks, covers, weather shields and bunting. NYC residents are also most likely to purchase organic items from swaddles to burpcloths to receiving blankets or anything in a floral pattern.
Baby Gear Trends in Iconic Neighborhoods: Taking a deep dive into trends across the U.S., zulily also compared specific neighborhoods preferences to see what trends raised to the top.
Houston: Parents in hip, family-friendly West University Place are focused on keeping baby comfortable in the stifling Houston humidity with items like the Hygrometer, which is an instrument used for measuring the moisture content in the atmosphere. Moms in Greater Third Ward prefer items like the Frozen LED Night Light to keep their older children dreaming of their favorite cartoon characters.
San Jose: New Almaden moms are more in touch with their free-spirited selves, opting for new age-inspired baby accessories like the Orange Paisley Interactive Necklace and the Flower Power Swim Diaper. Sunol-Midtown moms are keeping their babies on the cutting edge of creativity and style with items like the Graffiti Write & Wipe Neatnik Saucer High Chair Cover and the Gold Leopard Scabib.
Dallas: Park Cities moms are leading the way as NFL fans and snapping up Cowboys-themed keepsake boxes for their little ones. They're also eco-conscious, leaning towards organic items like the Fields of Honey Reversible Organic Sling. Moms in the greater City of Dallas opt for pragmatic, on-the-go items like the hipster multi-wearing carrier and a variety of car seat accessories, like the Ivory Snuzzler Car Seat & Stroller Supporter.
San Diego: Eco-friendly moms in La Jolla love biodegradable, eco-friendly, bio-based disposable diapers like the Honest Company's Sleeping Bears Premium Nontoxic Disposable Diaper Pack. Kearny Mesa parents are going for fun, cartoon character bibs like the Disney Baby Mickey Mouse Classic Waterproof Long Sleeved Bib from Bumkins.
San Antonio: Parents in the tight-knit community of Alamo Heights are getting a leg up on potty training with a preference for Pink Stripe Floral Training Pants and the White Lil Loo Training Potty. Downtowners are focused on making homemade baby foods fun with items like baby cube sets and adorable chalkboard-style jar labels.
Chicago: Lincoln Park is more "preppy" with a penchant for Pink Plaid Bibs, whereas Lincoln Square hipster parents prefer their babes in fashionable infinity-style scarves like the Pink & White Stripe Scabib.
Phoenix: Scottsdale moms are focused on making their little ones comfortable for commuting. Top sellers in this area are car seat sunshield covers, car seat mats and window shades to keep baby calm and cool. Mesa mommies are constantly on-the-go as well but focused on keeping their toddlers tame during errands and play dates with shopping cart covers, portable toddler beds and play mats.

Los Angeles: Fashionable moms in Beverly Hills are loving ladylike diaper clutches that double as style statements, such as those from Vera Bradley and Brownie Gifts. Trendy moms in Silver Lake are digging all things robot– they are buying themed dinner sets and nap mats like the Blue Robot Bamboo Dinner Set and the Olive Kids Robot Nap Mat.

Philadelphia: Northeast Philly mommies are all about animal-inspired accessories that keep their kids entertained, such as frog-inspired romper & bib sets and Teenage Mutant Ninja Turtle serve ware sets. Moms in urban Spruce Hill prefer eco-friendly, on-the-go items like travel-friendly to-go bibs and bamboo baby spoons.

New York City: Upper East Side moms don't skimp on posh accessories for their babies. They have a preference for Pink & Gray Polka Dot Reversible Bib sets and stainless steel insulated food jars. Park Slope moms love their local food co-op and organic simplicity, so they are naturally ordering up organic, BPA-free bibs and cube set food containers to make storing and serving homemade baby food a breeze.