… my diaper bag obsession continues thanks to Kalencom!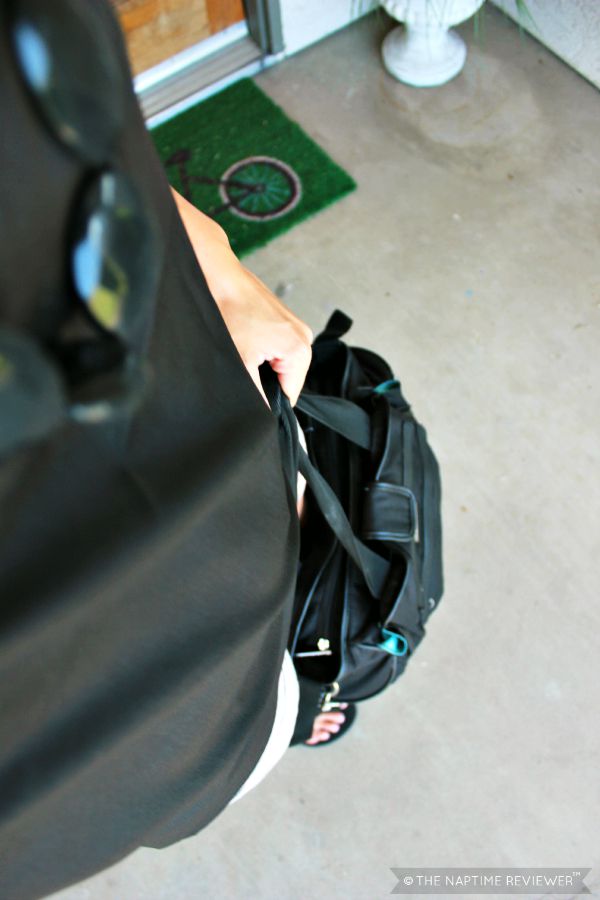 I received a diaper bag to facilitate my review. Any opinion expressed in this article is based on my experience with the bag and is not influenced by compensation.
If you're in need of a diaper bag that isn't too large but has enough room for your daily "junk," you've got to check out the Nola Tote diaper bag from
Kalencom
. The Nola Tote has been my diaper bag of choice since May for many reasons. Some of my favorite features of this bag are:
1) Built-In Stroller Straps – This bag has built-in buckeled stroller straps that I love to use for shopping carts. Since I now have two girls riding in the shopping carts, I have nowhere to place my bag. Thanks to these stroller straps, I can hang the diaper bag from the hand rail on the shopping carts. It's so helpful.
2) Dual Insulated Side Pockets – These pockets come in handy for baby bottles and juice boxes.
3) Lots of Easy-Access Storage Pockets – I need to be able to reach into my diaper bag at any moment to grab something. I really like the large front storage pocket on this bag. It has a flap closure and it's really deep so it keeps my keys and phone safe and secure.
The Nola tote measures 13.5″L x 5.5"W x 11.5″H and is made of eco-friendly, wipeable material. You can find this bag in many different prints and colors, including their newest Fall line available for pre-order now! This bag is super durable and hasn't failed me yet.
My mommy style is simple, especially during the summer. I utilize accessories like jewelry, shoes and diaper bags to dress my outfits up or down. My look of the day (above) consists of flip-flops from Old Navy, linen shorts from Old Navy, a silicone teething necklace from
Jelly Strands
and a black shirt I found on clearance at Target. And of course, my Kalencom diaper bag to complete the look.
Visit
Kalencom.com
to check out their entire line of diaper bags, including my favorite Nola tote!