As I was vacationing in Turks and Caicos this week, I get this image from my husband back home.  Are these not the most adorable Halloween trick-or-treat bags?  Pmall.com did an amazing job and the turnaround time was super quick.  Thanks for partnering with us this Halloween.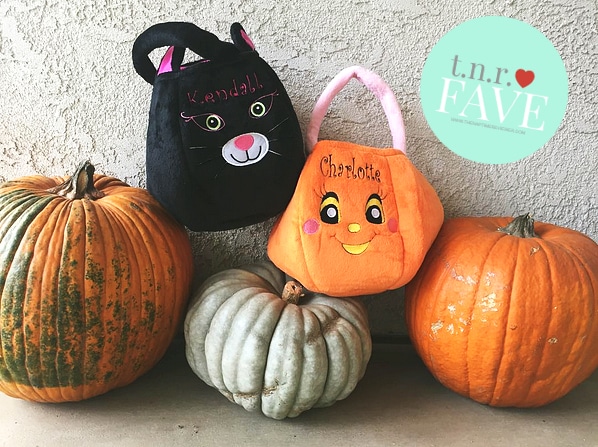 Since my girls are young, I feel like I can still get away with cutesy personalized products like these
trick-or-treat bags
.  They especially make for some cute pictures and could potentially come in handy after Halloween time.
Each Halloween bag is under $15 and they ship in one to two days.  The bags are about the size of a gallon of milk so there's plenty of room for candy and goodies.  These bags are super plush and comfortable for the kids to hold and they even passed my "pull test."  I pulled on the handles to make sure the straps were secure and they did great.