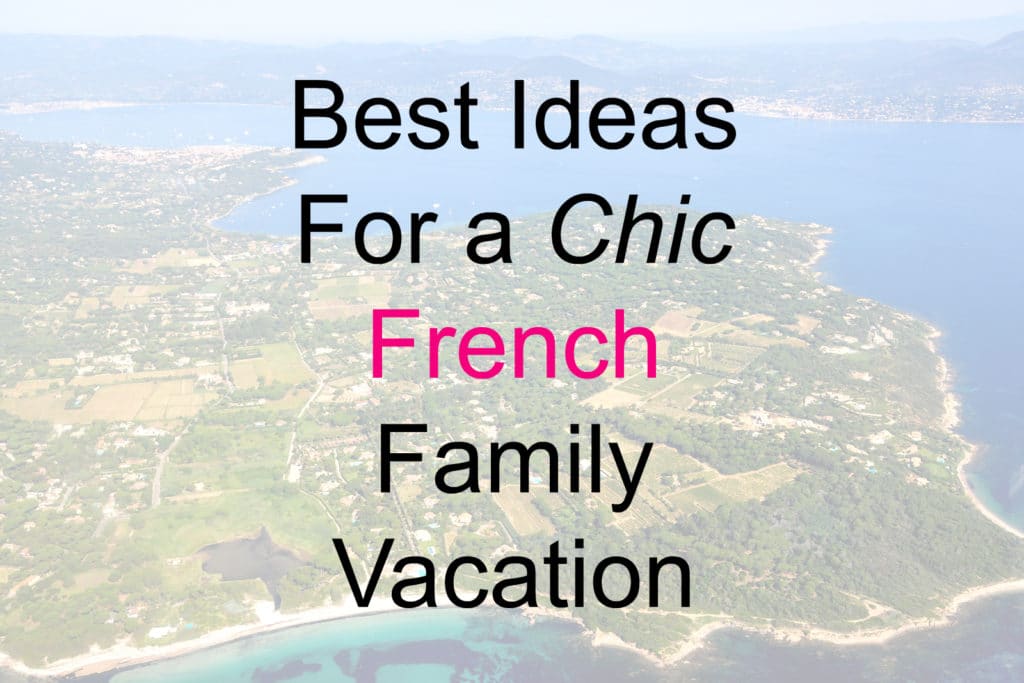 Who says you can't combine children and chic on vacation? Of course, you can and a villa vacation in the South of France is a fabulous way to do it. How do you fancy soaking up some alluring glamour in St Tropez with its millionaire style attitude? Perhaps you'd prefer the Atlantic rollers and the quaint sophisticated charm of Biarritz?
Renting a villa will give you great family options to make a chic vacation home away from home for a few weeks. The South of France has to be on everyone's dream list of vacations and here's how to make it happen with your family.
If you know kids, you'll understand that to get the best out of them, they like to be based somewhere they can make a home. A French villa can be exactly that. At the same time, your villa will be up there with some of the most desirable real estate on the planet.
It will give you unprecedented access to stunning vistas and views. You'll be able to enjoy and revel in a luxurious lunch poolside while the family splash away to their heart's content. A serviced villa can give you just that little touch of luxury while you essentially get the most out of a family vacation.
At some point, you'll want to venture out
in and around St Tropez
. In what is laughingly still referred to as a village, you'll be in the middle of one of the most glamorous places to be seen. The good news is that in spite of the
mega yachts
and super cool stars, St Tropez is essentially a beachside town.
You could shop the market, which is always a lot of fun and then chill out in the old port keeping an eye on the super yachts and well-heeled. Les Jumeaux is a great child-friendly beach within walking distance. Here kids can play happily, and you'll be able to get a
kid's meal
without breaking the bank.
Whether you choose to spend your vacation poolside or indulge in any number of activities, St Tropez does it all. Move from golf to tennis and water sports galore. Hiring a villa here will give you access to a millionaire's lifestyle for a fraction of the budget.
For a slightly different approach, you could consider fashionable Biarritz. This delightful town has some of the St Tropez feel but manages to do so in a slightly more laid back and elegant way. The beaches here are phenomenal and the
surfing
is unrivaled. The town itself is packed not just with great shopping but also many things to do and see that the whole family will enjoy. The Aquarium is outstanding, too.
Family vacations are always about give and take. Sometimes there is a limit to what you can do together. However, renting a villa in the south of France takes this to a different place. You will find that all the usual options for a great family vacation are there; it is simply that they are set in rather more glamorous surroundings. A perfect excuse if you needed one to give yourself a chic wardrobe overhaul.