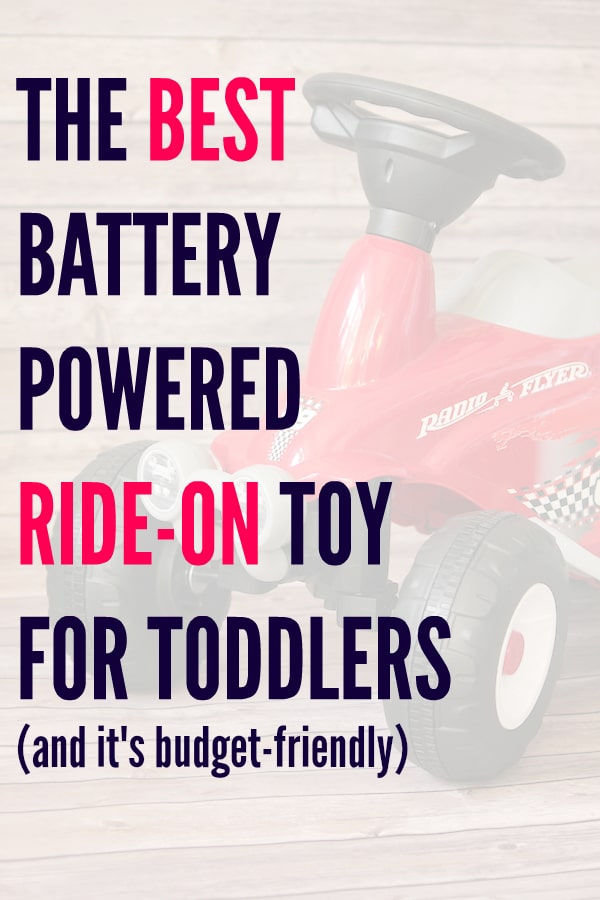 My little Kendall absolutely has to keep up with her big sister with anything and everything. So, if big sister has a battery powered vehicle, Kendall has to have one, too. This
Radio Flyer Battery Powered Moto Racer
($89 – radioflyer.com) has been the perfect fit for her in every way. This little racer only goes about 2 MPH and is perfect for indoors or out.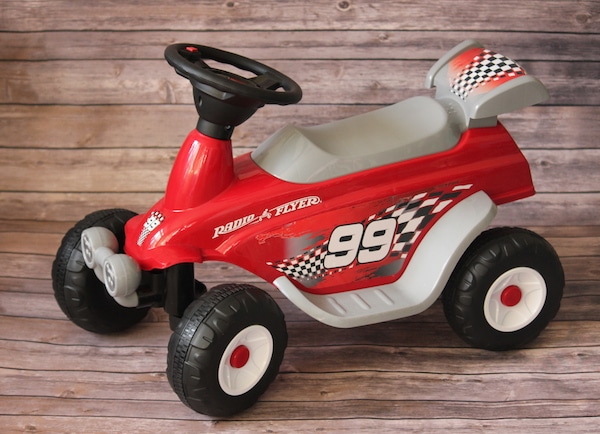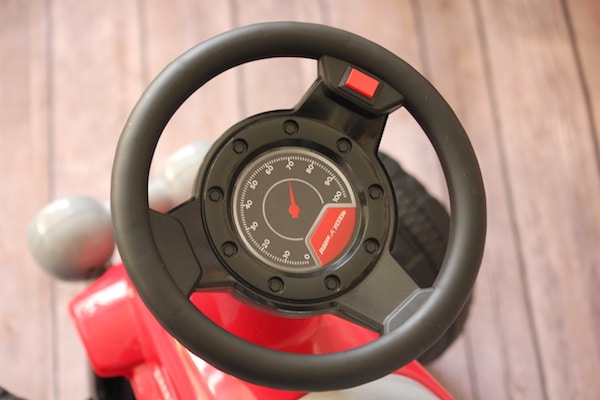 Where other battery powered quad-type vehicles have failed is that their footrests are always awkwardly small for little kids. Radio Flyer really thought that through with their Moto Racer design and added a roomy footrest on each side of the vehicle. Kendall is able to stand up and get on and off of the vehicle on her own and has been able to since she was about one year old. The Moto Racer is recommended for ages 1 1/2+, but like I said, Kendall has been riding it since she was one without any issues.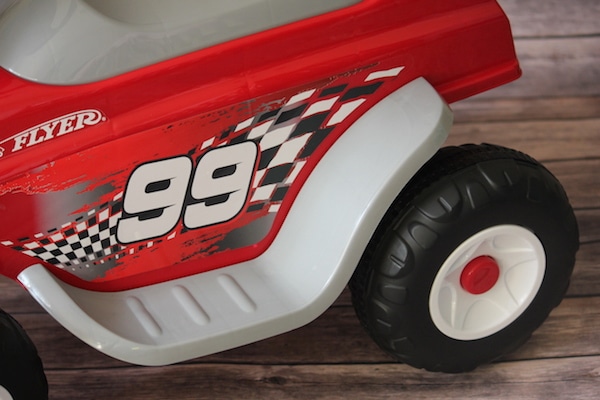 The upright angle that the Moto Racer puts the child at makes this vehicle really easy to ride. The steering column is taller so the child is able to sit straight up without hovering over the steering wheel. The "go" button is located on the steering wheel so it's easy for little ones to get started.
Radio Flyer also considered the overall look of the vehicle and implemented a super sleek racer design. This design works for both boys and girls and shows off that famous Radio Flyer red color that we're so used to seeing on their wagons.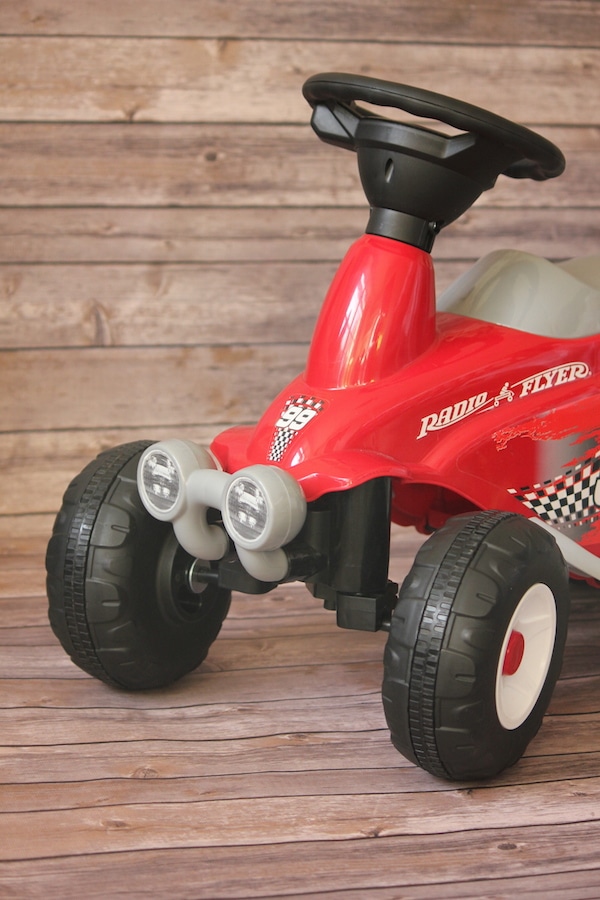 The rechargeable 6V battery is hidden beneath the seat and the charging cables store neatly under the seat, as well.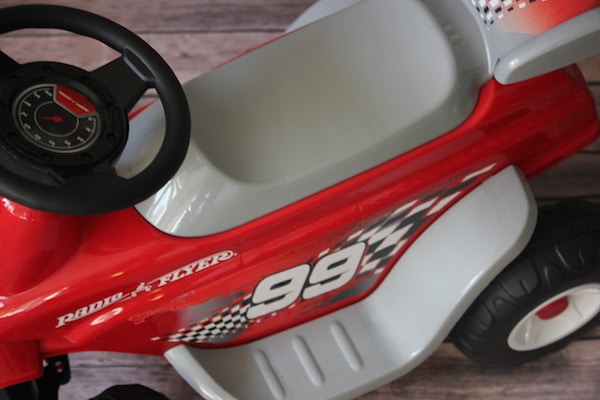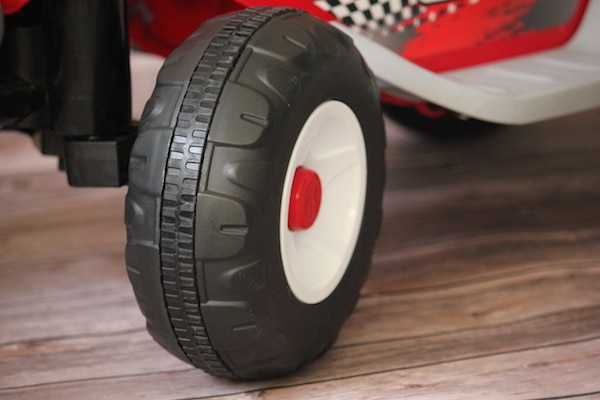 This has been such a fun battery powered vehicle for our family and will be for years to come. Radio Flyer has done a great job at expanding their product line which you can find at
www.radioflyer.com
.
Photos by Cristen Casados in collaboration with Radio Flyer.