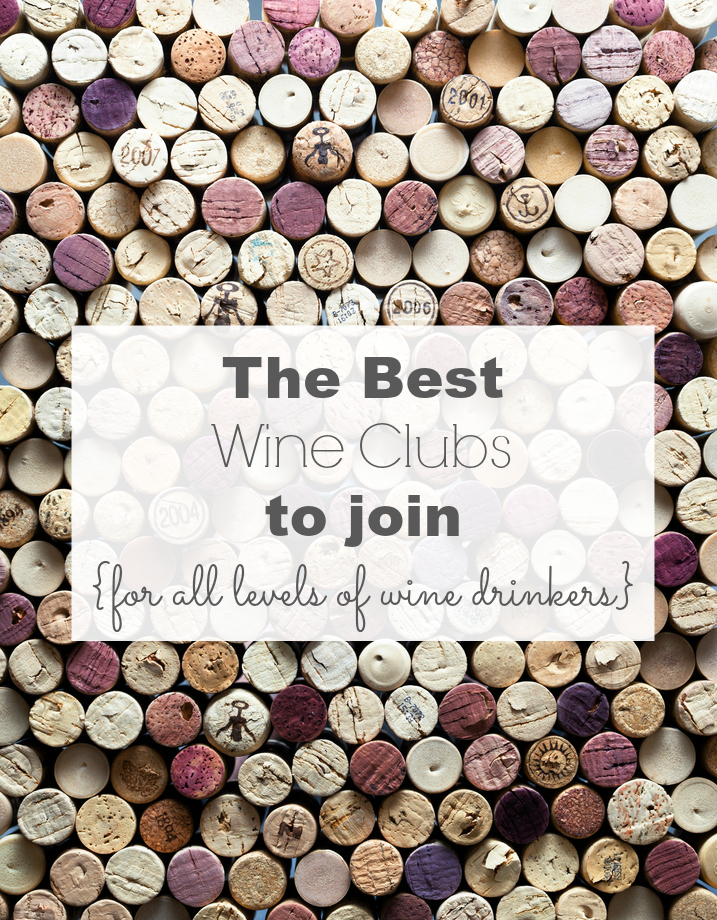 Its time-Signup for a mail order wine Club
Whether you're into wine or not, chances are that if you're on social media you've seen it: the resurgence and huge popularity of online wine clubs. These are essentially wine of the month clubs, all grown up and better than ever. There are a LOT of them, though, and it can be hard to figure out what is best. Here are five things to think about when
picking a wine club
as well as some suggestions for good starter, intermediate, and advanced clubs.
Why Join A Wine Club
Wine clubs are pretty amazing. On a regular basis there's a knock on your door, you sign on the dotted line, and are handed a box of wine. You handle everything online, your involvement is as minimal or involved as you'd like, and you can choose to only ever get Pinot Noir or be surprised each month with mystery bottles. But don't just run and sign up for the first one you see – consider these factors and pick the best option for your taste, drinking habits, level of wine knowledge, and budget.
The Five Things To Think About When Picking A Wine Club
1. Your Budget. If money doesn't matter, then move along to number two. For those with a budget, there are some things to keep in mind. First, some wine clubs do not cost the same amount monthly. If your budget is tight enough that you need to have a fixed amount set, be sure that you know exactly for what, and how much you'll be charged for each shipment. Beginner tip: you can get good wine for $15/bottle – no need to fork over too much.
2. Check The Shipping. Clubs should post their shipping policy. It should be easy to find and understand. Is it free? A flat rate? It's fine to be charged shipping but consider staying away from a club that isn't transparent about shipping costs. Wine, especially in traditional glass and cork bottles, is expensive to ship.
3. Your Involvement. Do you want to pick every wine you get? Do you like surprises? Do you know that there are certain varietals you won't touch? Some clubs allow you to choose the specific bottles. Some don't let you decide anything, even how many reds and whites you'll get. If you're more experienced and love trying new wines, a surprise might be fun. For newer drinkers, look for a club that will let you have some say.
4. Hold it! Even the most die hard wine lovers eventually run into a problem. Around the holidays, or birthdays, or when traveling, they end up with more wine. Add to that a wine club and you might have more bottles than you can store or drink. Look for clubs that give you the option to skip or delay a shipment. Once you've got the room, start it up again.
5. No Hidden Fees, Please! With all of the wine club options out there, no matter how experienced you are, you can find a club that is transparent and doesn't charge you for silliness. And yes, some clubs do charge you for silliness. Signs of silliness? A "membership" or "cancellation" fee. All the reputable clubs avoid these.
Our Favorite Wine Clubs For Beginners, Intermediate Level, and Wine Experts
While there are all sorts of things people look for in a wine club, there are some definite perks for certain levels of wine experience.
Let's Start At The Very Beginning
Middle Of The Road
Experts Only
Whether you're new to wine or have been drinking it for years, it might be time to consider joining a club. Expose yourself and your palate to new varietals, small batch wines that are independent, or expand your impressive collection of a favorite style.