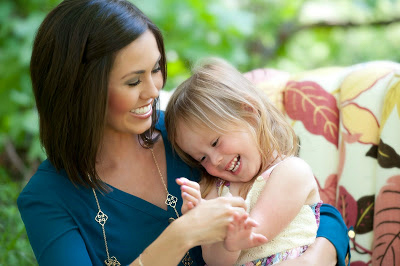 We often hear and read stories of why women should or should not be a stay-at-home mom, but we never hear or read about why a woman should or shouldn't be a stay-at-home mom because many men fear the rage they know they will face from many women. I'm here today to give my point of view of why I believe a stay-at-home mom is a crucial position and to hopefully positively influence any negative views about the lifestyle.
My name is
Joe Olujic
. Being a stay-at-home mom is something I've always wanted my future wife to do when I was coming up in high school and in college. I know, strange, right? It's not exactly something that was considered to be a common idea, because most men tell women they have to work to help them with bills and most women, to my surprise, have seen the stay-at-home mom lifestyle to be less important and it's looked down upon as a submissive role. Let's be honest ladies, our society today teaches us that women are strong, powerful and able to do everything a man can do. While that may be true, I don't believe women were meant to do everything men can do, but rather to do everything a man cannot do. At this point you may be saying, "Joe Olujic, whatever do you mean?" Women have a trait that is highly important, needed and necessary that men don't always possess and that is the ability to be nurturing. This is the one trait a woman has among countless others that make them valuable, powerful, needed and irreplaceable. This trait in women is what makes a stay-at-home mom a priceless jewel by playing an important role in your family and in the world.
Why do I consider stay-at-home moms to be important? First, all moms play a role in their child's life and we know that the time most moms spend at work is lots of time someone else is spending with your child teaching and influencing them at their young age. I couldn't bare the thought of coming home from my job and having a babysitter or a nanny instead of my own wife say to me, "Welcome home! You'll never guess what happened! I was teaching him how to walk and he walked a little bit today on his own!" I can't be the only one who holds those "firsts" close to his heart simply because they are firsts and they only happen once. I like to keep these special moments in the family and the chances of catching my child's first steps, first real words and even accidents for either my wife working a job would take that away from me.
Stay-at-home moms play a huge role in their child's life by being the ones to teach them values and statutes to keep. Studies say that by the time a child reaches 15, their beliefs, morals, and values are strongly formed and influencing them on the right path is a tough task, so we better get it right by being the ones to teach our children than having someone else do it! Someone is going to be influencing your child for the rest of their life. Do you want it to be you? The friends they will choose, the shows they watch, the music they listen to and their teachers all play a part in that role, but it all starts in the crib. When I was a child, from 2 to 5 years old, I had it easy because my mother worked in a nursery so I would go to work with her. She was the best teacher because I knew her and I trusted her. She could watch me at any time and I could go to her if I needed anything. Not exactly a stay-at-home mom lifestyle, but close enough because I had my mother and she raised me rather than having someone else do it.
I firmly believe we see so much hate and disrespect in people because they have a lack of parental guidance. Something is missing in that person's past, whether it be a father figure or a mother, causing them to treat others poorly only because they weren't taught any better. This isn't always the case, but I'd have to say that roughly 90% of the reason why there are such cruel and cold people is due to lack of love and attention in the household. This is also why I believe stay-at-home mothers have one of the most important jobs in society that affects the world.
About the author: Gaming industry veteran Joe Olujic has years of experience working in
executive level roles, having served as chief operating officer and assistant general manager of
finance during his 15 plus years in the industry.