This post is sponsored by Baby Jogger. All opinions are my own.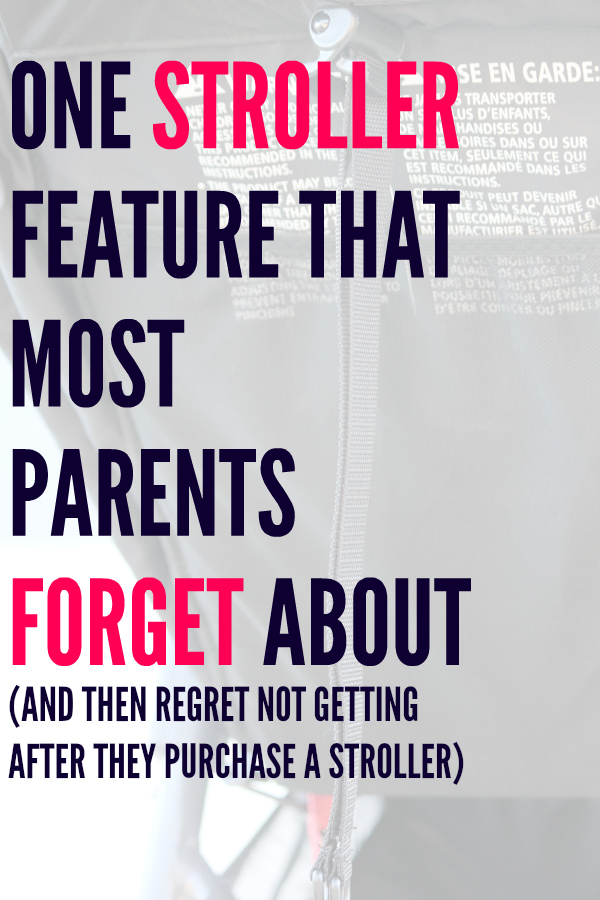 How many of you have registered or purchased a stroller only to learn that (after using it) you hate certain things about it? Sometimes parenthood is all about trial and error, but I wanted to give you a couple of points to consider before registering or buying a baby stroller.
Stroller Must-Have #1
If you're going all-out on a full size stroller, a large canopy is a must. You might have to compromise on the canopy size if you are purchasing a lightweight umbrella-style stroller, but if you're going full size, make sure you check out the canopy in person. Open it up all the way with your child in the stroller, if you can, and make sure it covers the child. Make sure that when the canopy is open, you can see the child from the parents' angle.
Stroller Must-Have #2
Size . Size . Size. You'll want to measure the trunk in your car to make sure that your stroller is going to fit once it's folded up. My husband and I spent over three hours between a few different stores when searching for a stroller for our youngest. Toys 'R Us was kind enough to let us try the stroller in the back our car to see if they fit. It's definitely worth asking the store attendants about.
Stroller Must-Have #3
Locking wheels. There are numerous times that I've found myself wishing I had a locking front wheel. When pushing the stroller with one hand, like in an airport while pulling luggage with the other hand, a locked front wheel helps keep the stroller from having a mind of it's own.
My Biggest Must-Have Feature on a Full Size Stroller
Reclining back! Naptime happens on-the-go, too. I can't tell you how many times we've had a napping child in a stroller. Once we recline the seat back, our kids sleep for hours. This especially comes in handy while lounging by a resort pool. Cocktail, please!
When shopping in-store for a stroller, place your child in it and full recline the back to see the angle your child will be at. With the Baby Jogger City Mini GT stroller, the stroller is very airy and breathable once it's reclined. It features a pull cord in the back which easily allows you to adjust the height of the back of the stroller.
Why I Love the Baby Jogger City Mini GT
The Baby Jogger City Mini GT stroller comes in both a single version and a double version. I'm currently using the single version for my 1.5 year old and it's been great. My 4-year old is old enough to walk and getting to be too big for most strollers, so I don't feel that the double is a must-have for us right now.
More pros:
– adjustable parent handle
– small rear wheel base
– easy to fold
– lightweight
– easy to clean
– great for travel
– largest storage compartment
Cons:
– no cup holder
– pricey $$$
Overall, this has been an amazing stroller. It fits very well in just about any trunk, is lightweight and great for travel, and grows with your child. You can learn more about the Baby Jogger City Mini GT stroller at www.babyjogger.com.