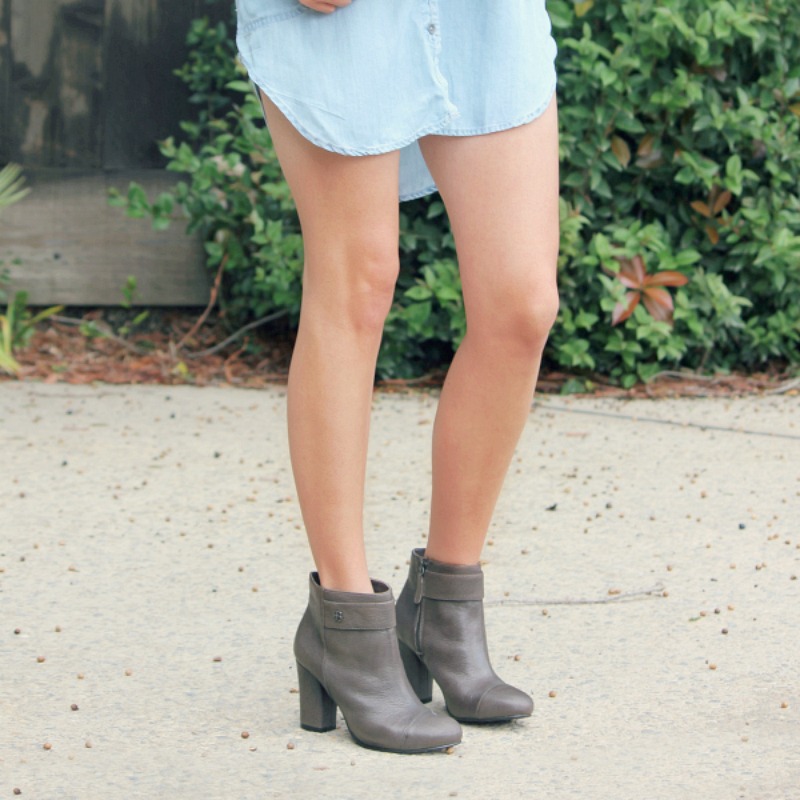 If you've been following for a while, you may remember my
R. Riveter crossbody bag article
. What I didn't show in that post were my shoes. The top that I was wearing in my R. Riveter post was from one of my Stitch Fix boxes and is made by Liverpoole Jeans Co. For the photos, I wore the top as a mini shirt dress, but I've been using it as a light jacket or pairing it with black leggings for an everyday look.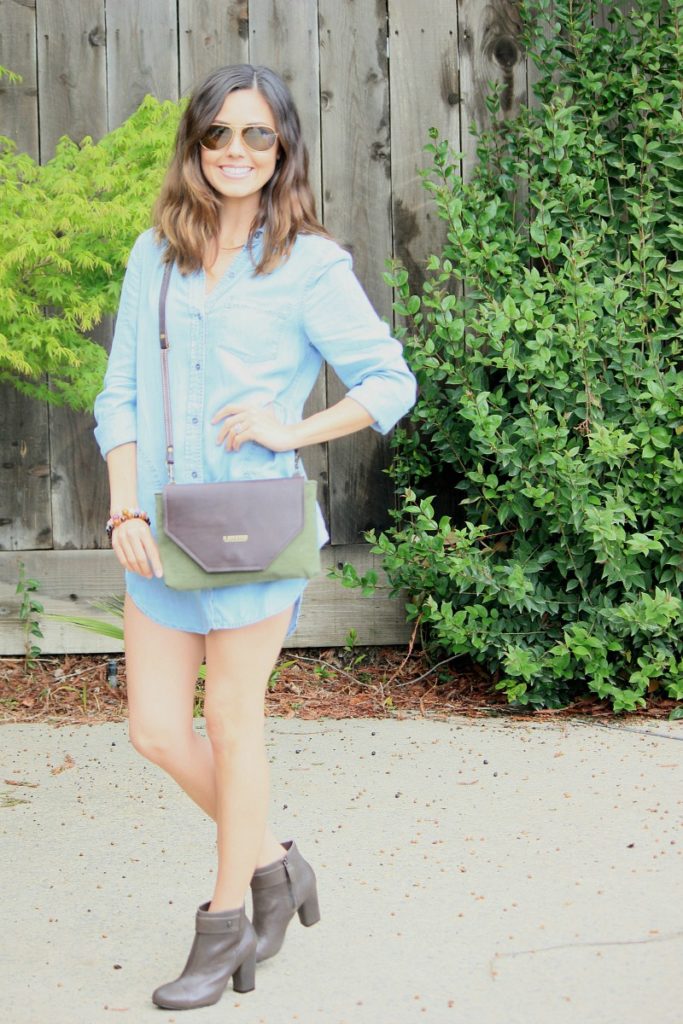 What most of you don't know is that PediPed, the famous kids' shoe company, also has a womens' and teens' line called Brian James. The Brian James 3.0 Charcoal Booties have been a staple in my wardrobe since the Fall.
Unlike most booties, these actually look cute on my petite feet and don't make them look like lego feet. The ankle portion of the bootie isn't too wide and works well with my chicken legs. These Brian James 3.0 Booties are very comfortable and versatile. Thanks to the cushioned insole for arch support, I can walk for hours in them. They look great with skinny jeans, leggings and dresses and are practical for a classy everyday mom look; and the 3″ heel isn't too high.
Wearing cute, comfortable shoes makes me feel more put together, even when I'm wearing a very basic outfit. Between carrying a toddler around, driving my 4-year-old to preschool and back, Target runs and everything else I do, a comfortable yet presentable look is a must.
About Brian James™
Henderson, Nevada based Brian James™ was founded in 2012 by Angela Edgeworth, best known for creating pediped®, the award-winning children's footwear brand. The Brian James™ Collection is designed for women who adore fashion as much as they love comfort. Brian James™ offers a range of boots, booties, ballet flats and wedge pumps in sizes 5.5-11 (EU 36-41). For more information visit BrianJamesFootwear.com. Like Brian James™ on Facebook at /BrianJamesFootwear and follow on Twitter @BrianJamesUSA.
Shop the PediPed/Brian James site here.