This post is part of a sponsored collaboration with JOEY et CHLOE. As always, all opinions are my own.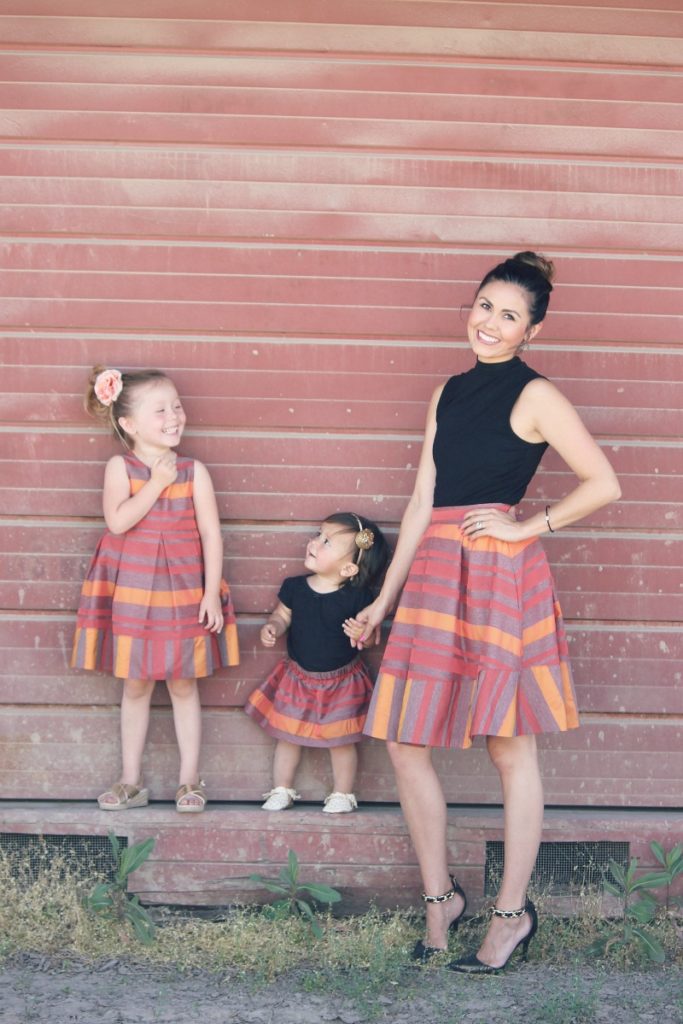 Can you believe that my youngest is 19 months old and we've never done proper mother-daughter pictures? Thankfully, the new high-end mother-daughter clothing line, JOEY et CHLOE, gave us an excuse to get outside and take some pictures this week.
About JOEY et CHLOE
JOEY et CHLOE offers "made in the USA" dresses and skirts made from quality Italian fabrics. They also offer matching bowties for fathers and sons and matching American Girl doll dresses.
Founders and designers Daniela and Nikki come from a fashion design background and even attended the same design school in Milan, Italy without even knowing each other. They bumped into each other at their daughters' (Joey and Chloe) music class and got to talking in the lobby about how they can bring fashion back into their lives; and JOEY et CHLOE was born!
Daniela Nardozza Potter has worked for Burberry and Alexander McQueen; and Nikki Santa-Eulalia has worked for Sweet Pea by Staci Frati, Petit Pois and Astra. The quality of their clothing is unlike any other clothing line I've worked with. The materials are delicate but durable and come in a variety of styles for mothers and daughters.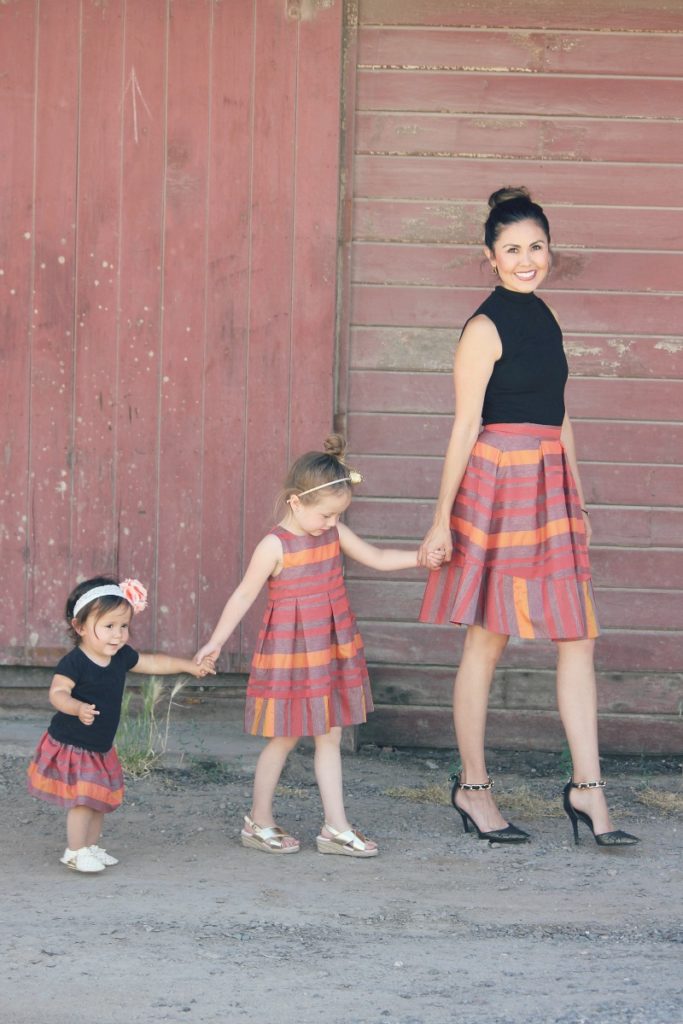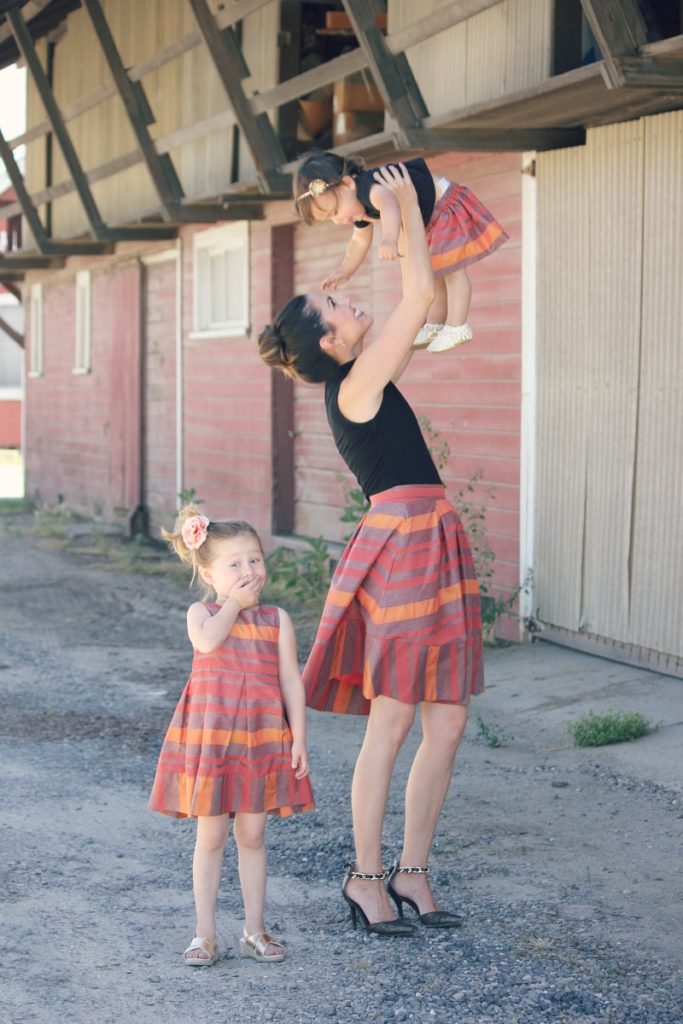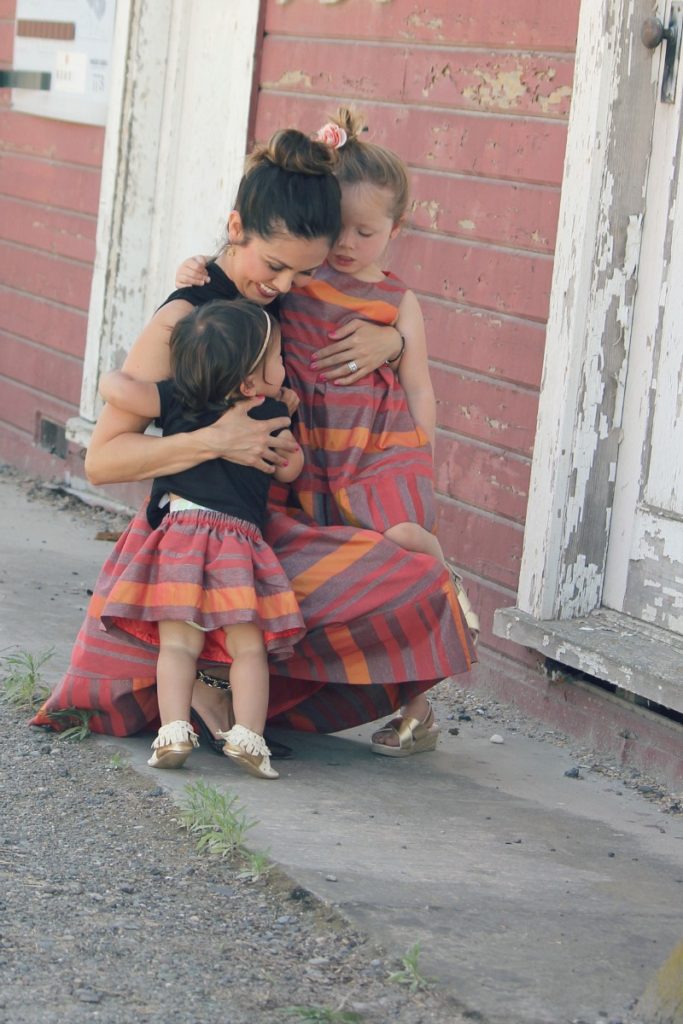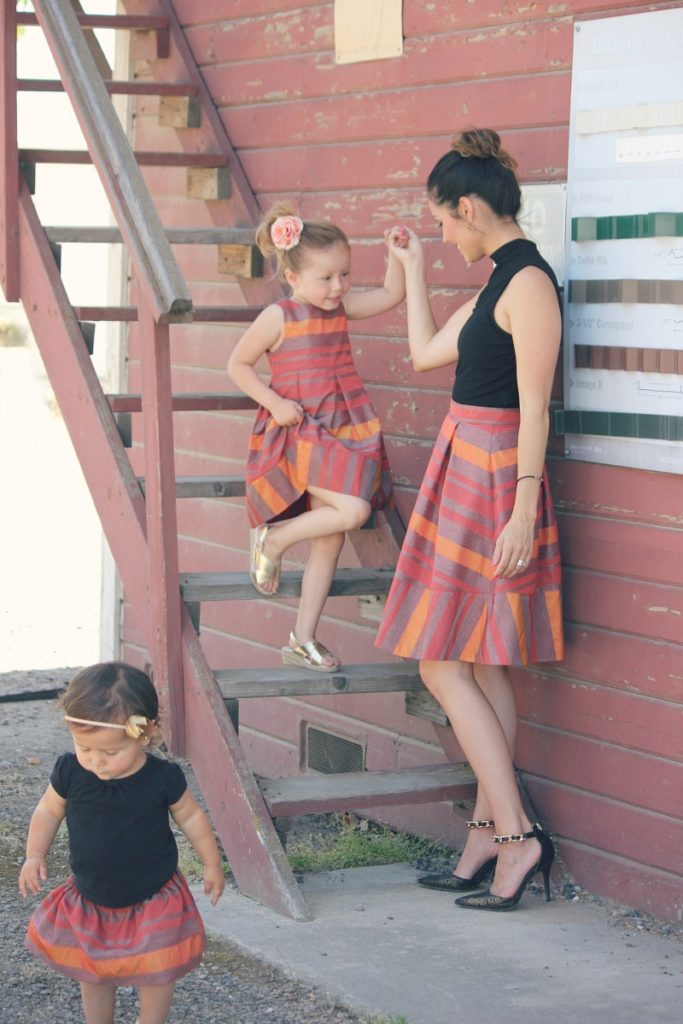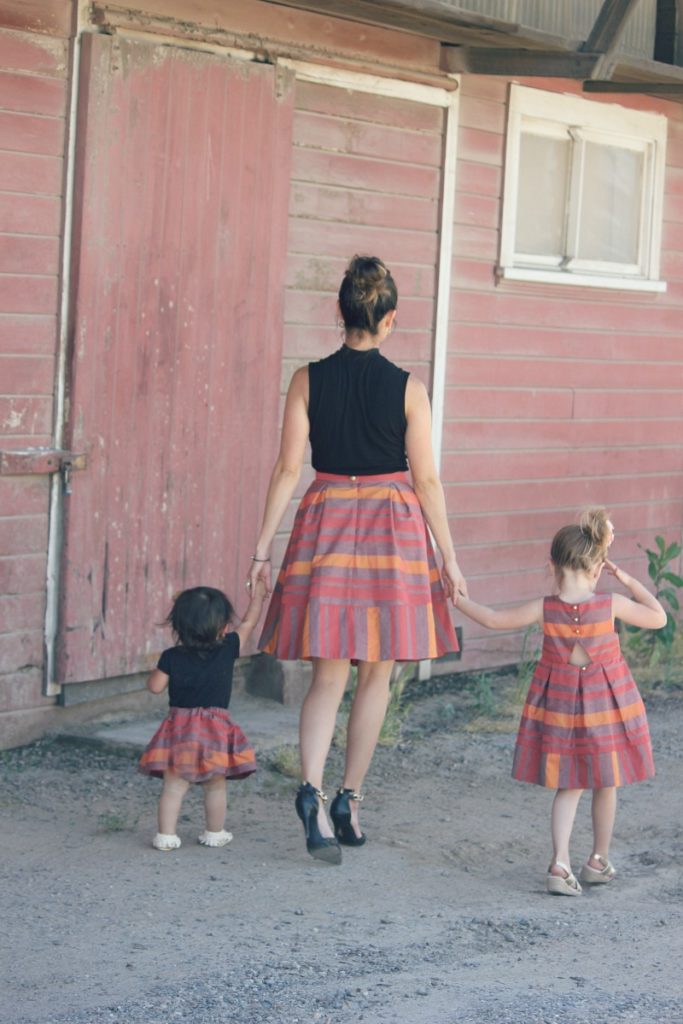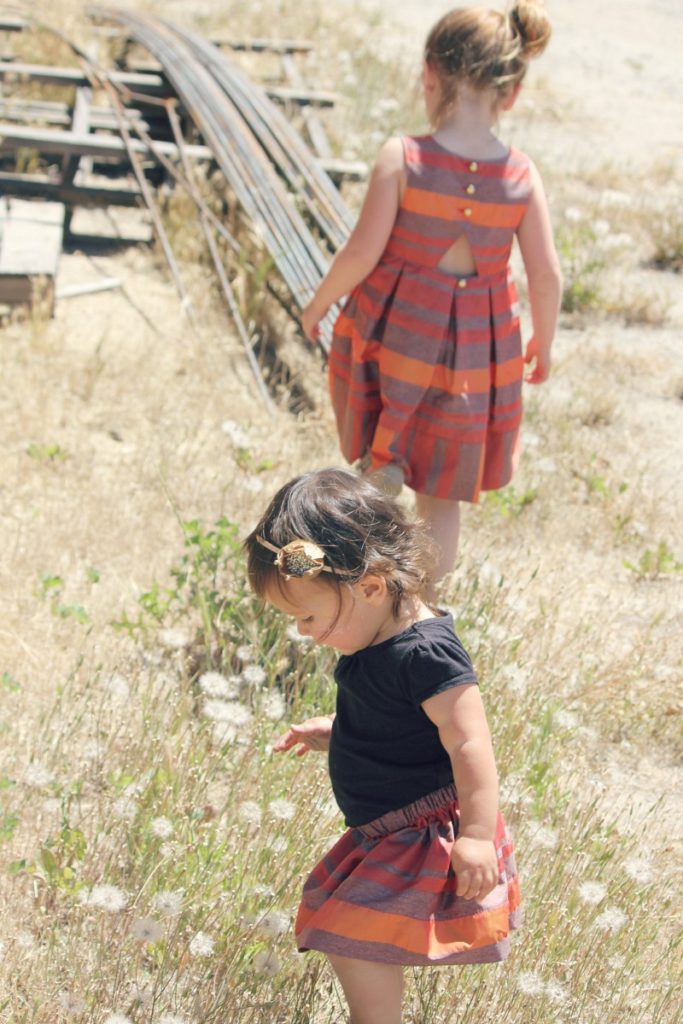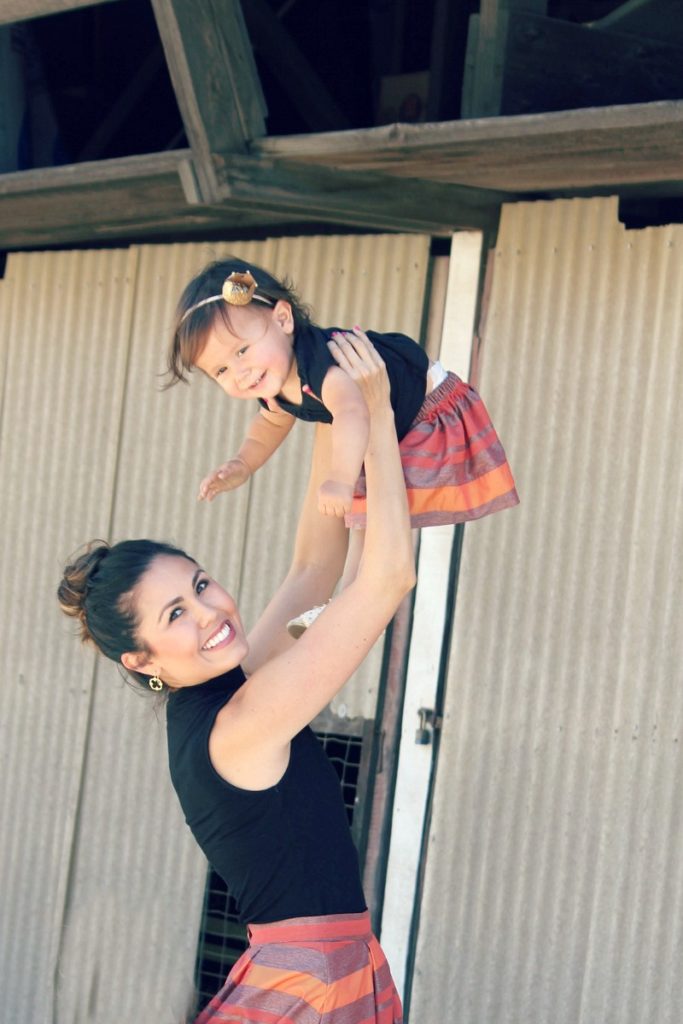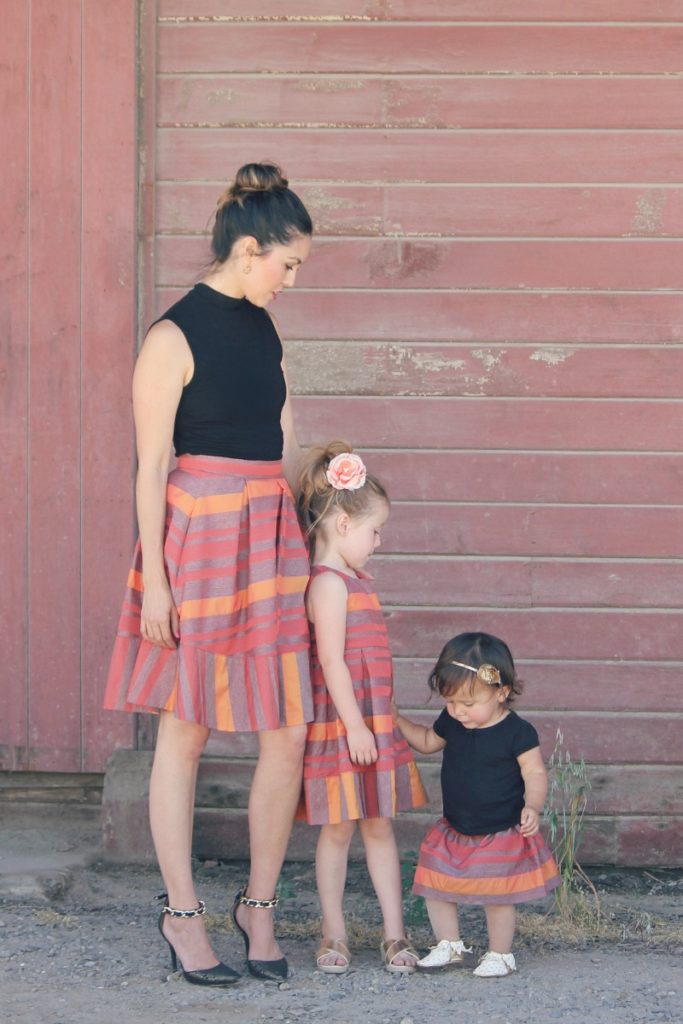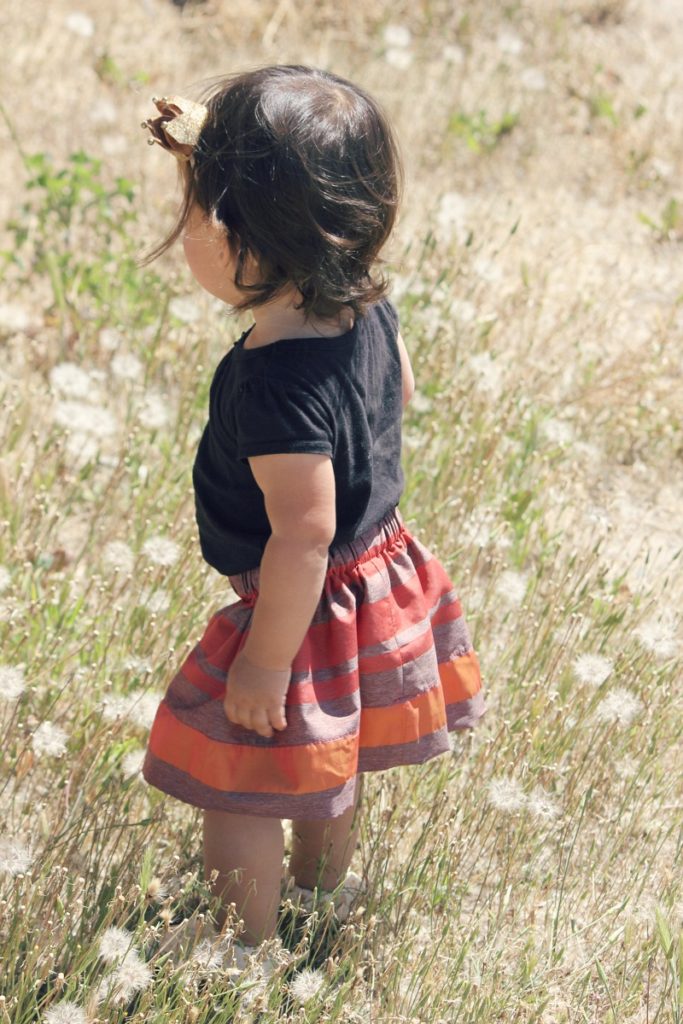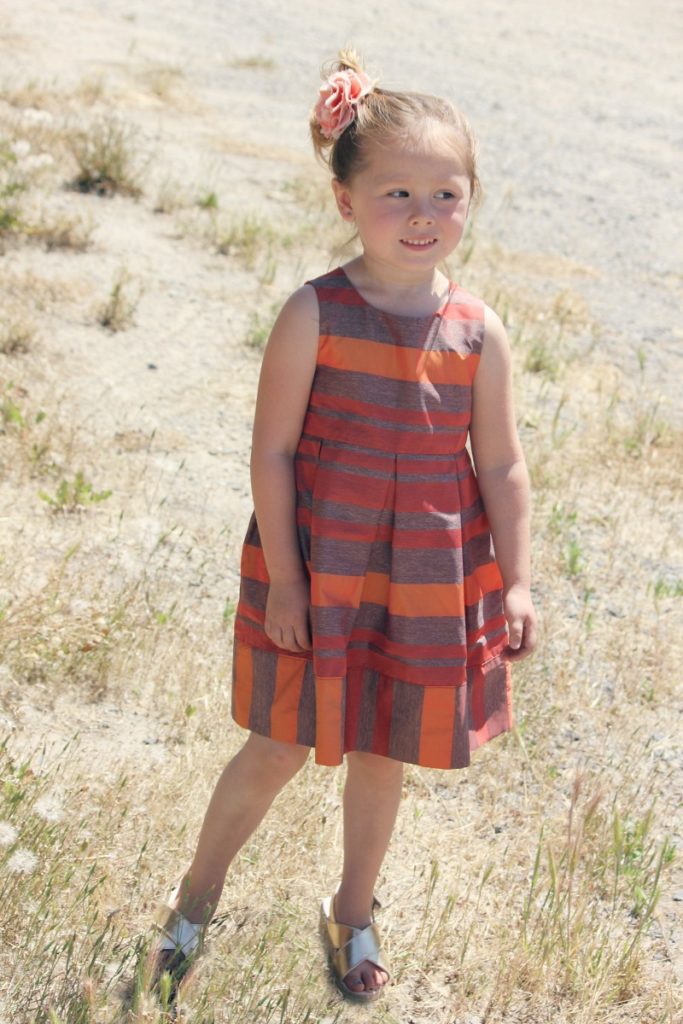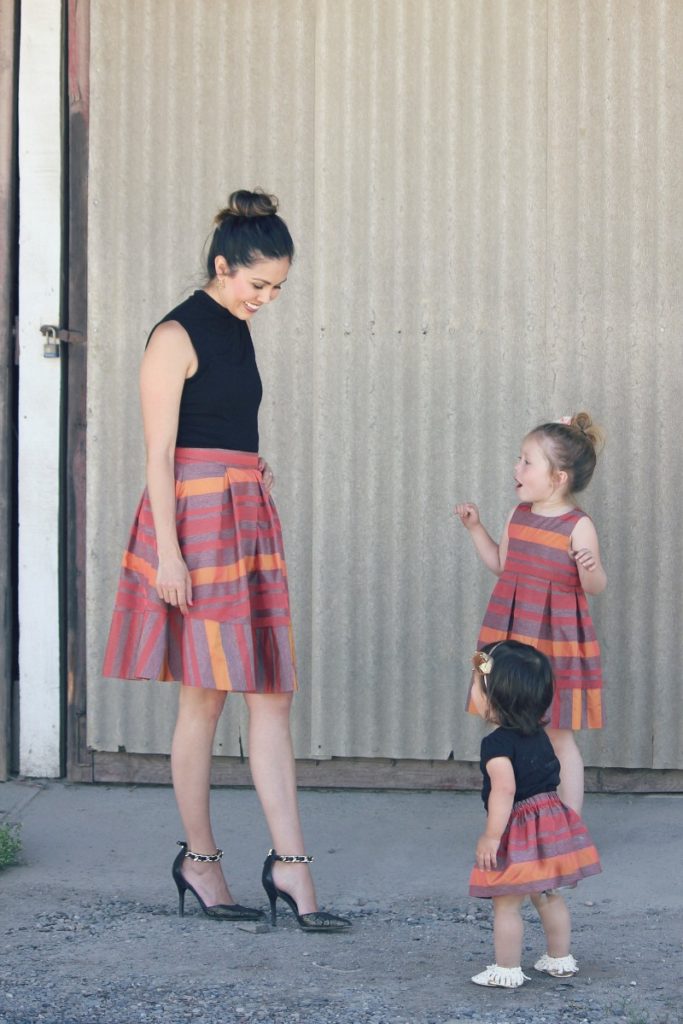 What We're Wearing
I'm wearing the Daniele Skirt in Red Graphic Stripe ($165). Charlotte is wearing the Joey Dress in Red Graphic Stripe ($105). Kendall is wearing the Chloe Skirt in Red Graphic Stripe ($55).
Most of the pictures from our photo shoot were very "real" and displayed real life as a mom. I was constantly wiping snotty noses, fixing hair bows and trying everything I could to get the girls to cooperate. Overall, I'm very happy with the photos we did get and I couldn't have asked for a better coordinating wardrobe. Thanks so much to
JOEY et CHLOE
for providing our dresses and skirts.