This post is part of a sponsored collaboration with Brush Hero. As always, all opinions are my own and are never influenced by compensation. I only work with brands that fit in well with my lifestyle.
If you have a Cyclocross fan in your house or you enjoy getting out in the dirt yourself, you might understand how filthy your bike can end up looking after just a few hours of riding. My husband spends so much time cleaning the mud and grass off of his bike after his Cyclocross races, so I thought it might be time to make it easier on him. I recently partnered with Brush Hero to try out their spinning scrub brush and it has been such a fantastic product that has saved time and effort when cleaning things around the house.

The Brush Hero rinses as it scrubs, but doesn't waste very much water. It's the perfect tool for many tough jobs like washing dirty rain gutters, auto rims, dirt bikes, bicycles, kids outdoor toys and anything else you can possibly think of that needs a good cleaning.
The Brush Hero starter kit comes with two cleaning brushes – a soft black brush for more delicate surfaces and a tougher white brush for harder-to-clean surfaces. Both brushes work well for cleaning a dirty Cyclocross bike, but my husband favors the white brush if the mud has already dried.
Check it out: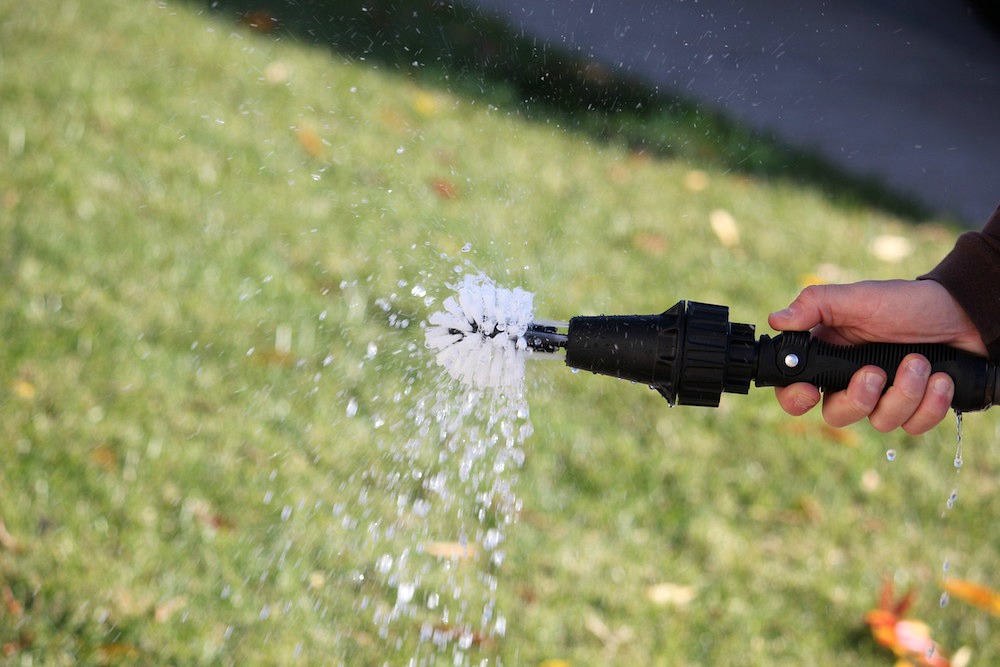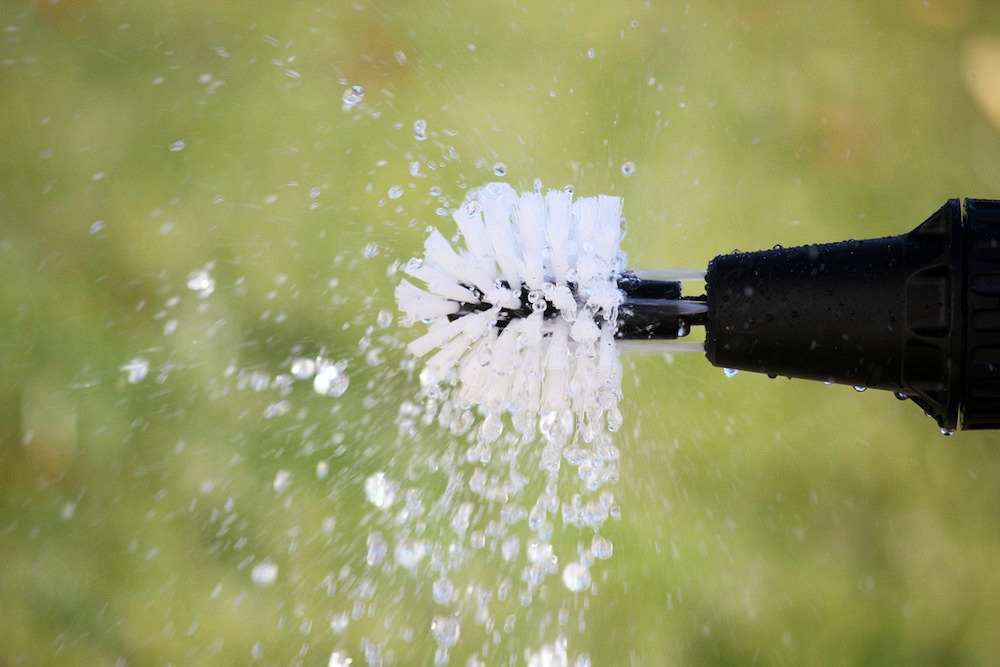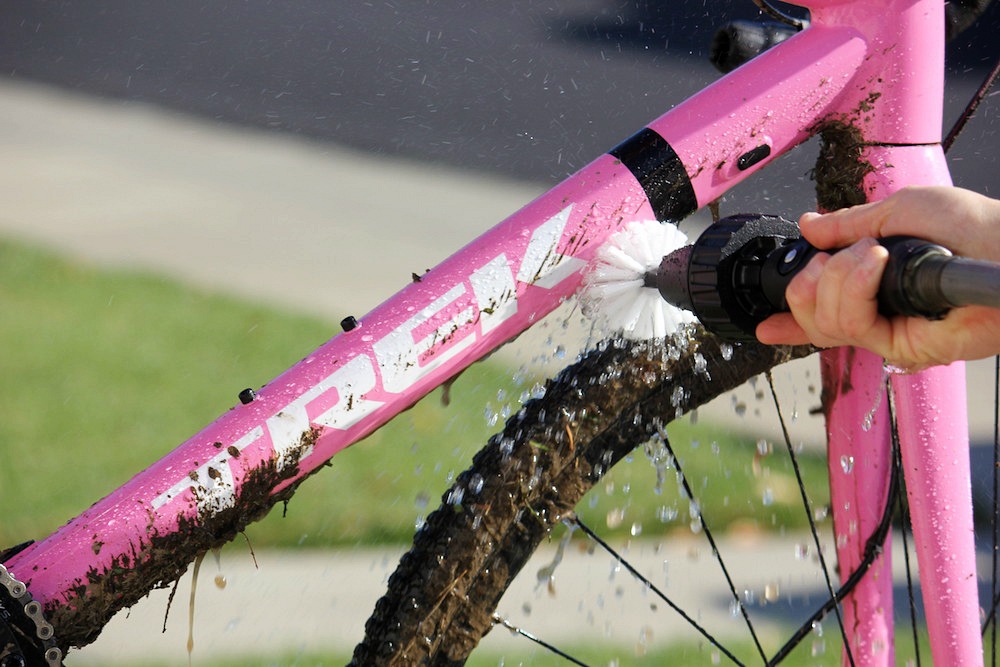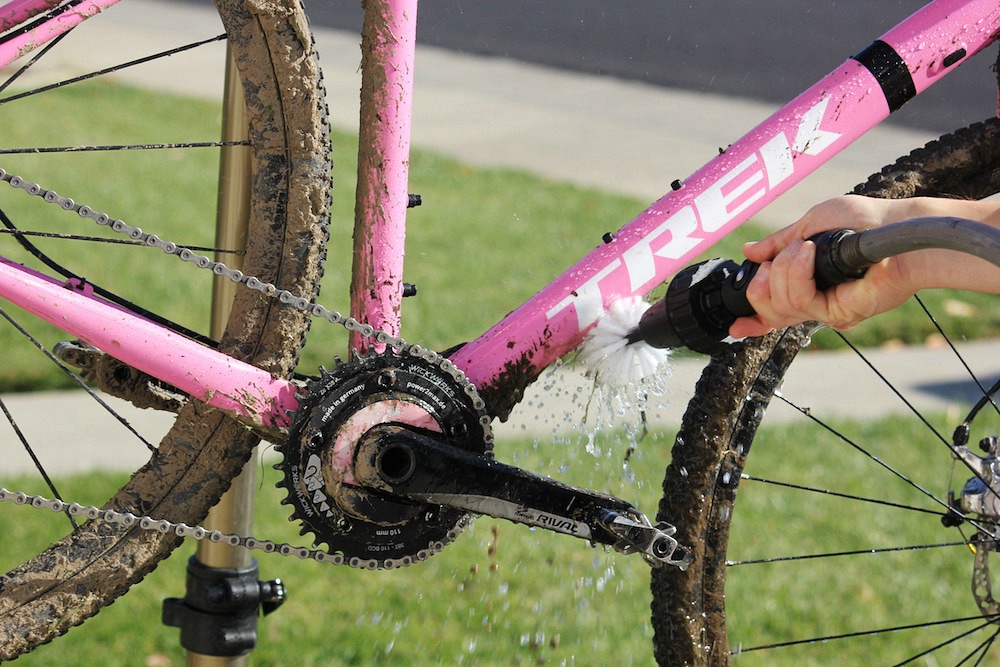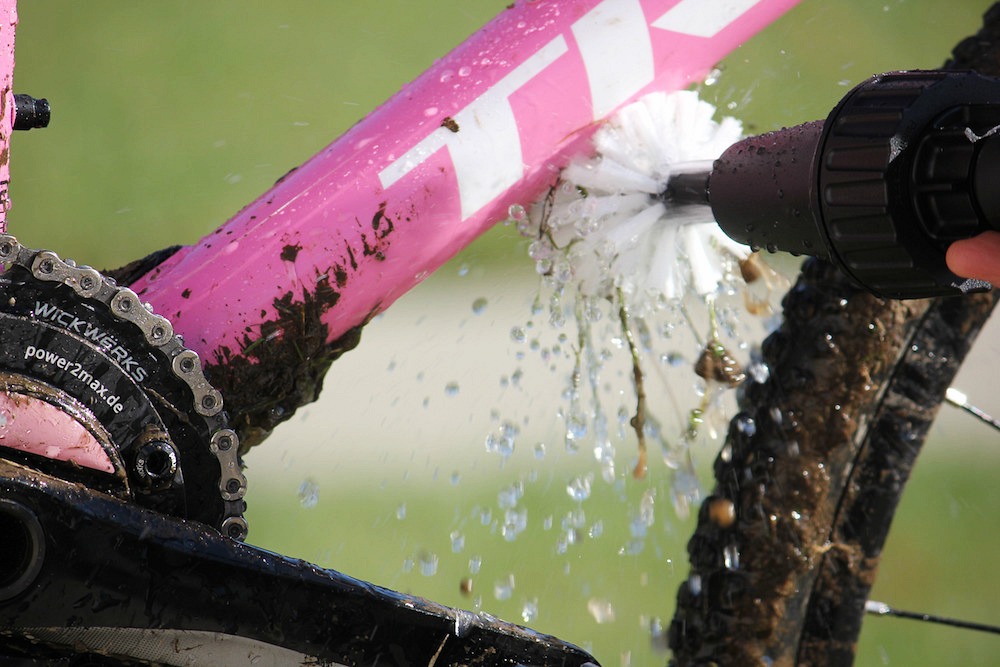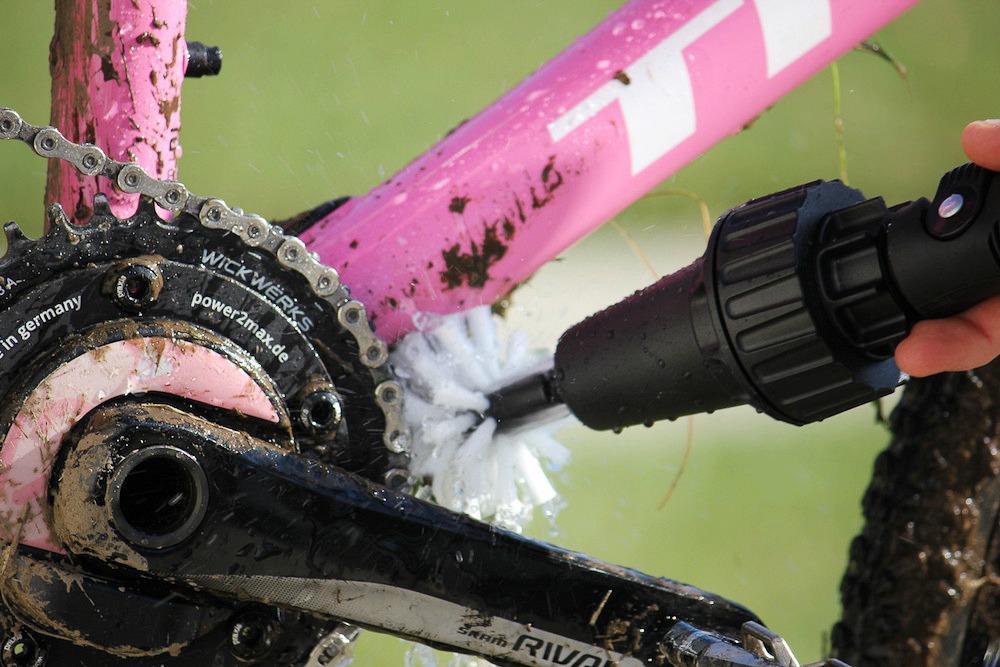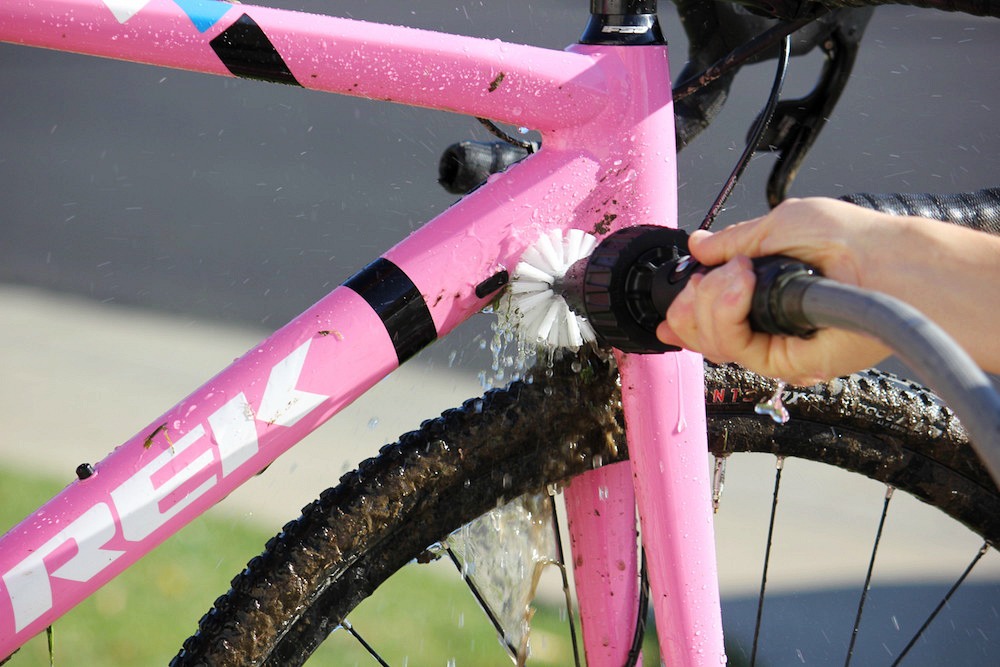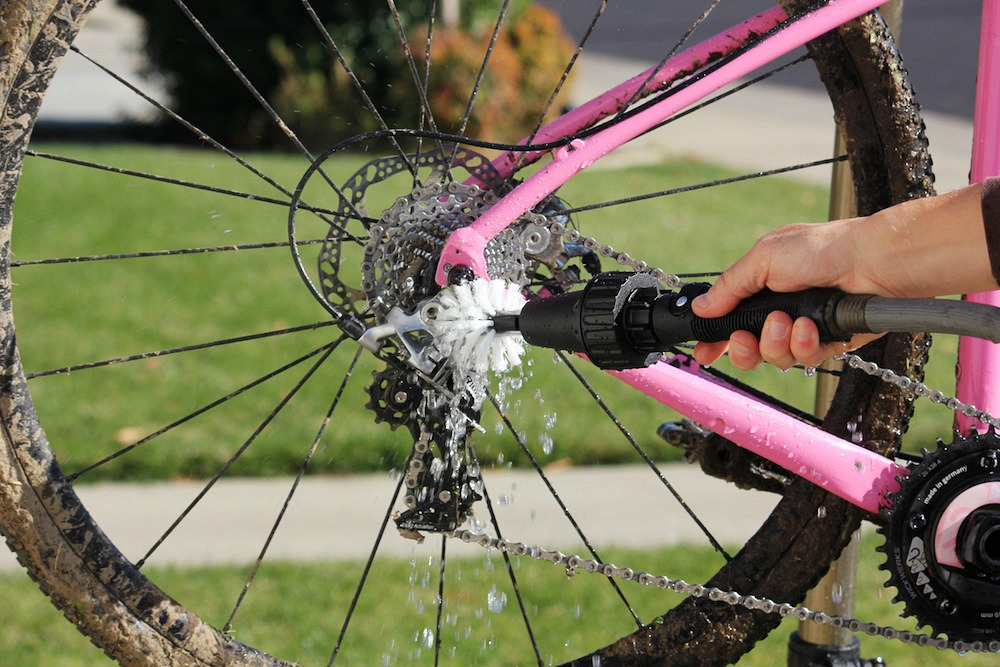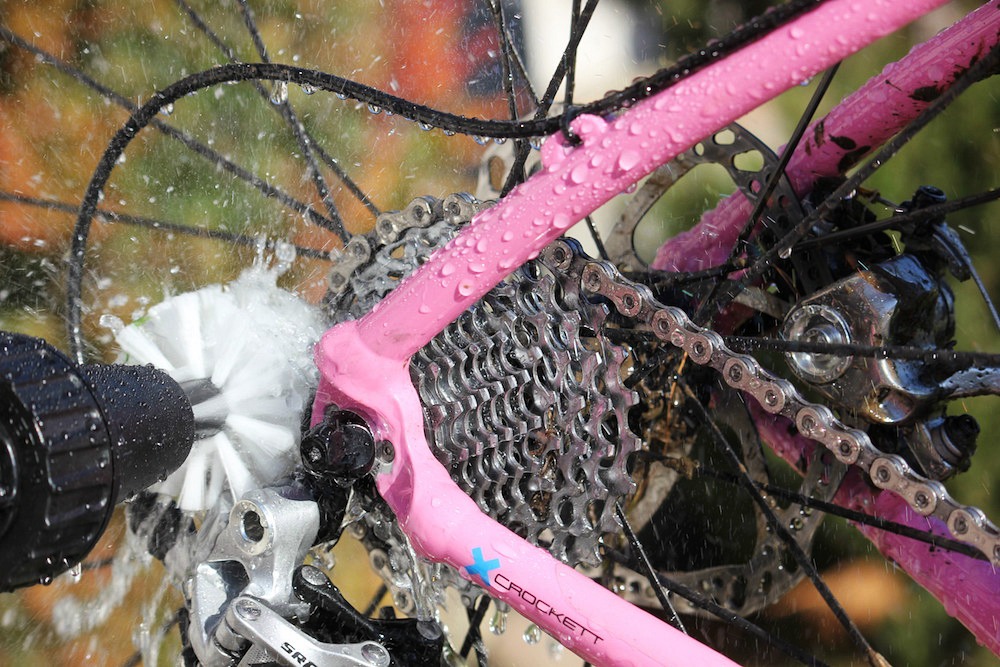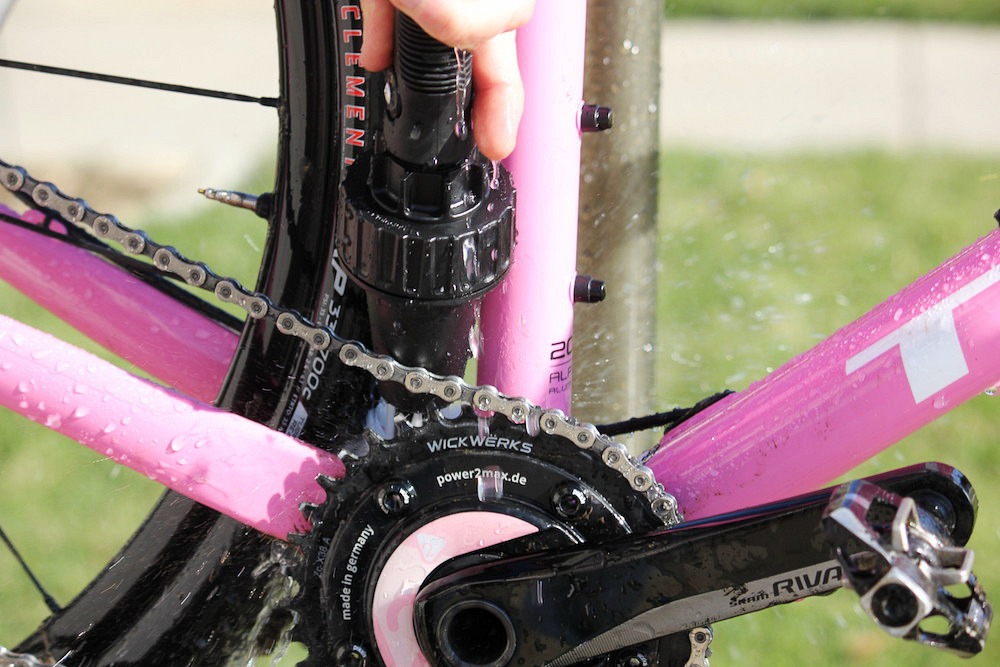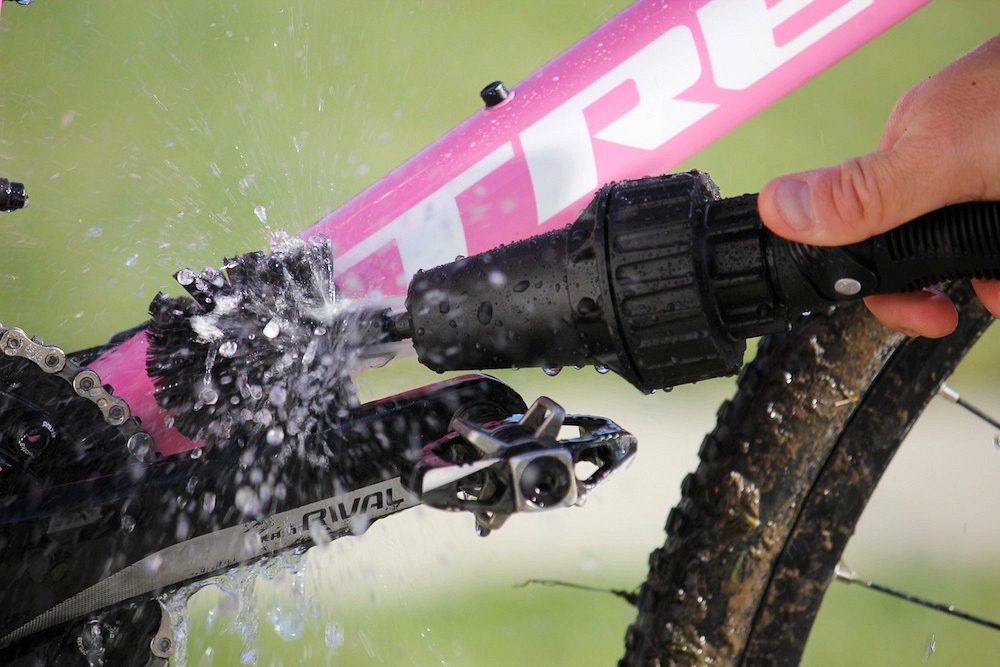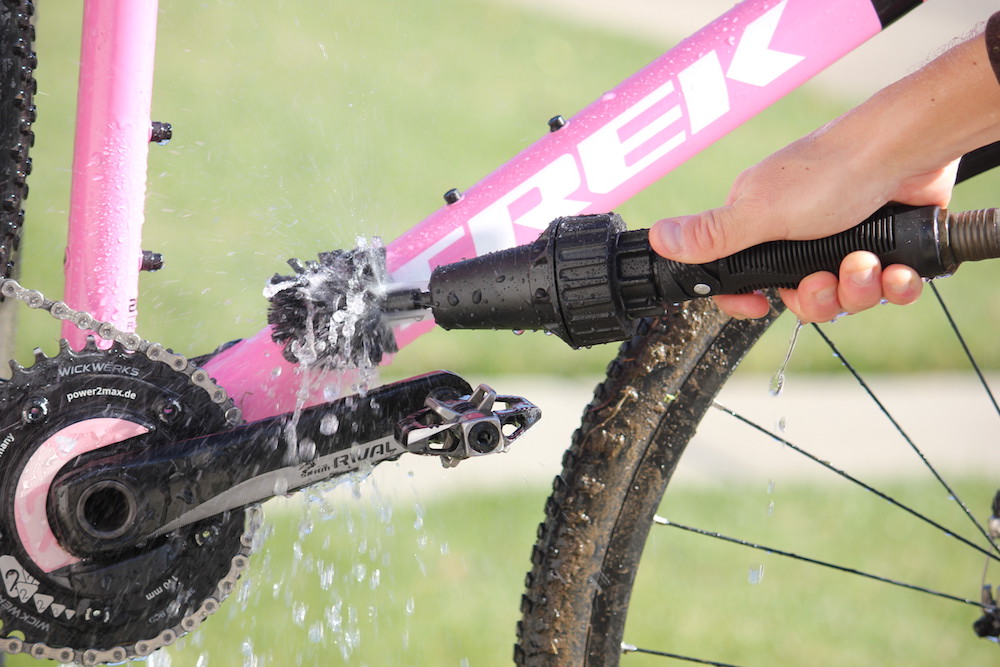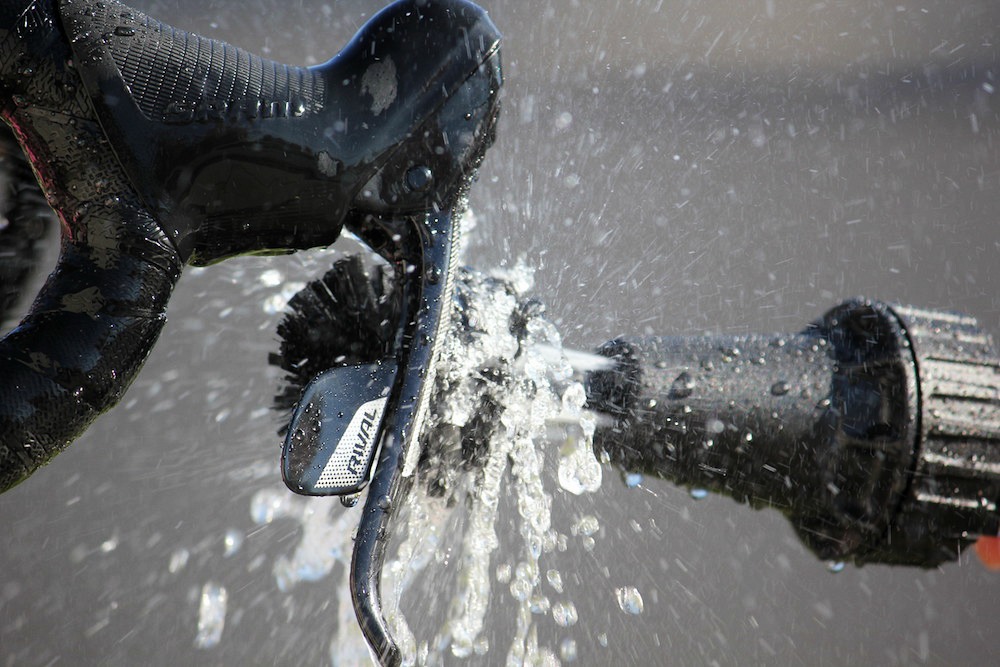 The Brush Hero is ready to use right out of the package, which is great for those of you who dislike lengthy instructional booklets (me!). You simply connect it to your standard garden hose and flip the switch to your preferred setting. The water pressure forces water through the top of the unit which makes the brush spin. No batteries required! It's a rather simple concept, and is such a great household tool to have around.
As I mentioned above, this is a great multi-purpose tool that helps save time, energy and money. You can learn more about Brush Hero by visiting www.brushhero.com.