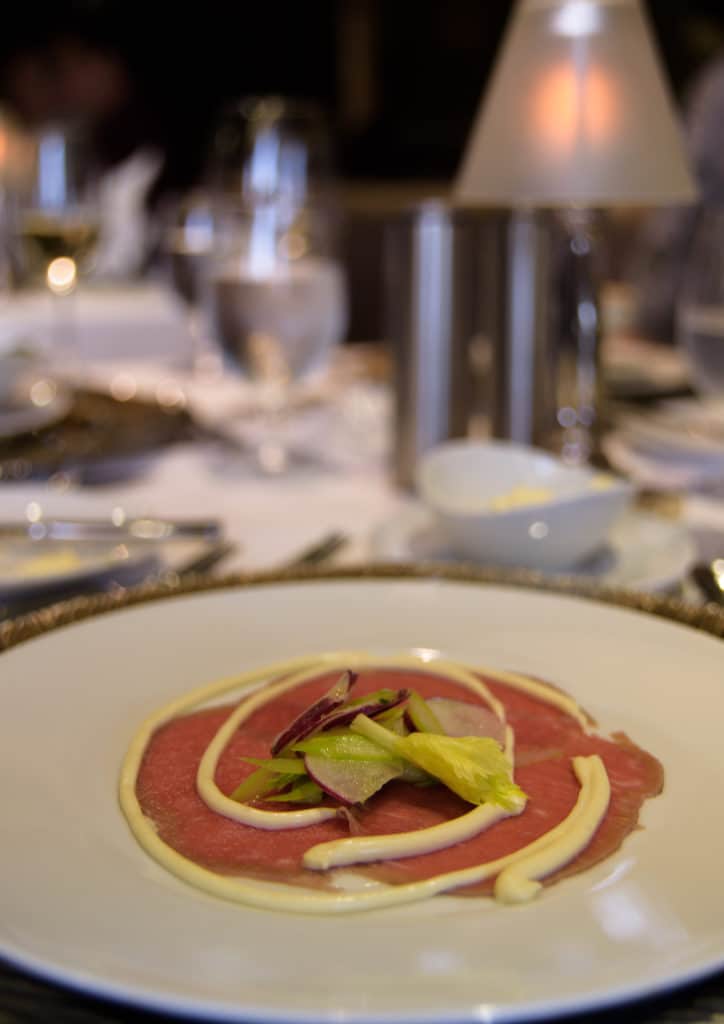 Foodies, rejoice! Windstar Cruises just announced an exciting new culinary-travel partnership with the James Beard Foundation in 2017. This means more amazing bites at seas for cruise guests and more to be discovered in ports around the world.
The James Beard Foundation's
mission is to celebrate, nurture, and honor chefs and other leaders making America's food culture more delicious, diverse, and sustainable for everyone. Combining this mission with Windstar Cruises' intimate yacht-style experiences, unique itineraries and exclusive access to the world's best small ports and hidden harbors is a partnership made in foodie heaven.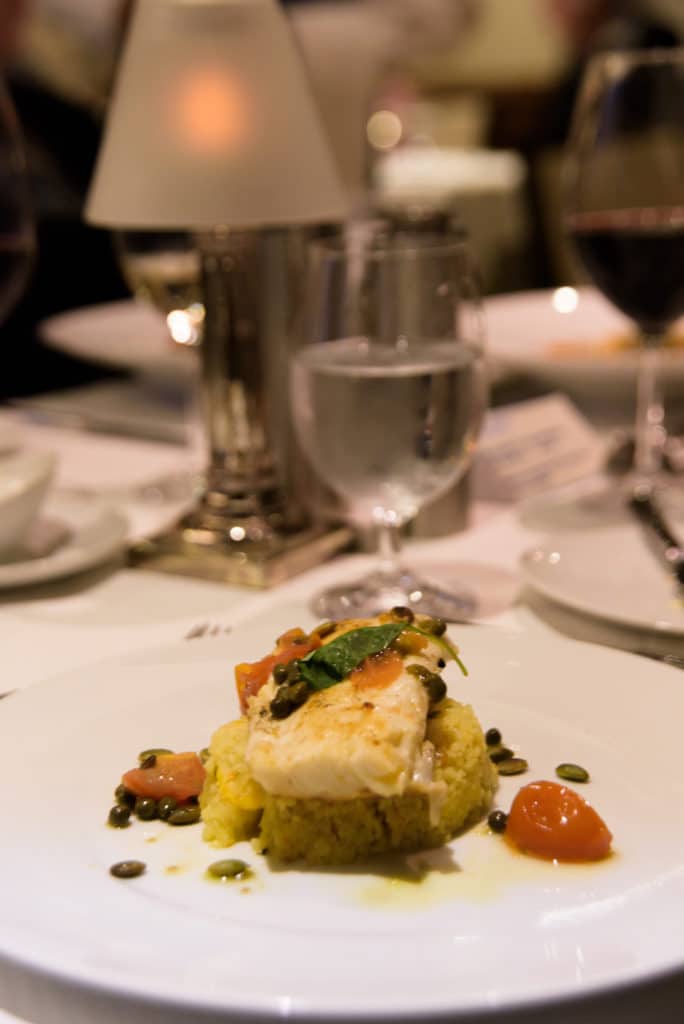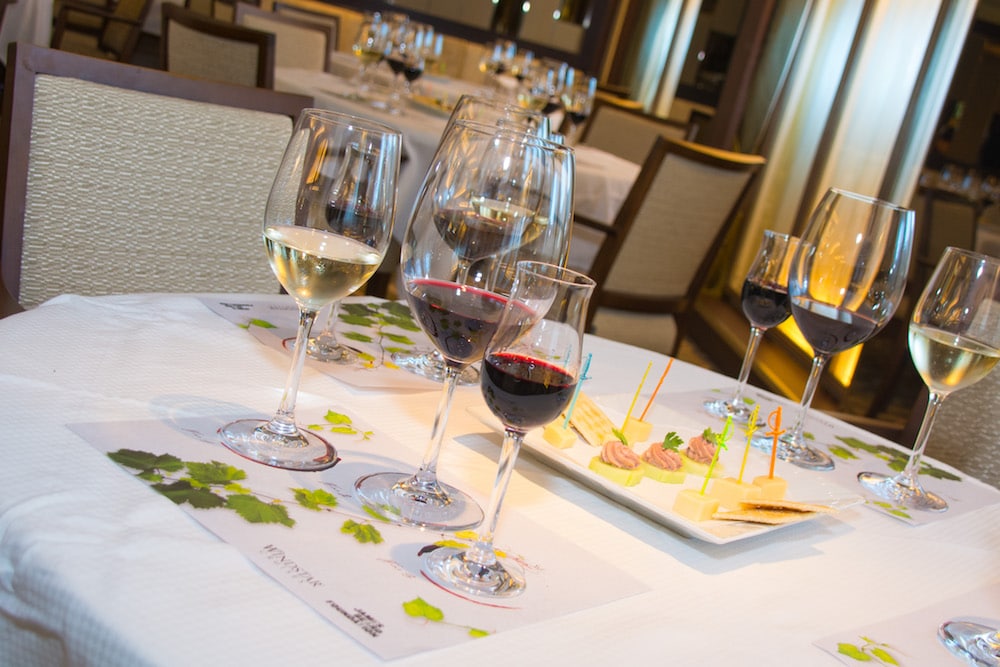 Cruise guests can expect a variety of unique James Beard Foundation programming including:

James Beard Foundation Signature Recipes
Each night aboard all Windstar sailings starting this summer, cruise guests will enjoy a James Beard Foundation recognized chef's Signature Recipe on the menu. Possible menu items include Roasted Baby Beets with Tahini Vinaigrette from Chef Maria Hines or Seared Wild Striped Bass with Tomato Sage "Fondue" from Chef Michel Nischan.

Culinary Demos Powered by the James Beard Foundation
Windstar's talented chefs will prepare James Beard Foundation recognized chef-created recipes during days at sea, as part of an interactive cooking demonstration followed by the best part: tasting.
Marquee Food and Wine Themed Cruise –
James Beard Foundation Epicurean Explorations of France, Spain, and Portugal
James Beard Foundation Epicurean Explorations of France, Spain, and Portugal will take place on the
212-passenger, all-suite yacht Star Legend, setting sail August 15, 2017. Chef Hugh Acheson, winner of multiple James Beard awards and current "Top Chef" judge, will delight guests with dishes whipped up from local proteins and produce purchased at market, a hallmark of Windstar's culinary program. Wines poured by Sommelier Steven Grubbs (who has worked with Acheson for almost 20 years) will be stars in their own right, while perfectly complementing the varied and delicious fare from Windstar's chefs and Acheson. Guests will enjoy cooking demonstrations, wine tastings, featured dishes and wine pairings at dinner, as well as ample opportunities for one-on-one interaction.
An itinerary highlight for any wine or culture lover includes an overnight stay docked directly in the UNESCO World Heritage City of Bordeaux, along with scenic cruising up and down the Garonne River glimpsing the chateaus and vineyards of the Médoc region. The cruise also includes a complimentary evening on the grounds of a private chateau in Bordeaux with the chance to wander through their cellars. Ample French appetizers (like plump local oysters) and, of course, fine local wines are all accompanied by the music of a string quartet.

A Series of Guest Chef Cruises – James Beard Foundation Culinary Cruise Collection
On several more sailings featuring Windstar's diverse portfolio of destinations – including the Mediterranean, Northern Europe, Caribbean, Central America, and Tahiti – guests will have a chance to interact and taste creations from James Beard award winning and nominated chefs with the James Beard Foundation Culinary Cruise Collection. Guest chefs will host an intimate cooking demonstration on board and will serve up a signature item in AmphorA, Windstar's principal dining room. The intimate size of Windstar small ships allows for high touch interaction with guests and the culinary demonstrations and special menu items will charm guests on one sailing per month, beginning in May.
The expanded partnership builds upon the 2016 inaugural James Beard Foundation Culinary Cruise Collection that offered a series of three food- and wine-themed cruises hosted by JBF-celebrated guest Chefs Matt and Kate Jennings of Townsman in Boston, JBF 2016 Humanitarian of the Year Awardee Chef Michel Nischan, and Chef Maria Hines of Tilth and Agrodolce in Seattle. The epicurean themed cruises were applauded by Windstar's guests, media and industry experts and as a result, the partnership is flourishing in 2017, bringing the best of travel and cuisine together for foodies everywhere to partake and enjoy.
Enter your email address:

Delivered by FeedBurner