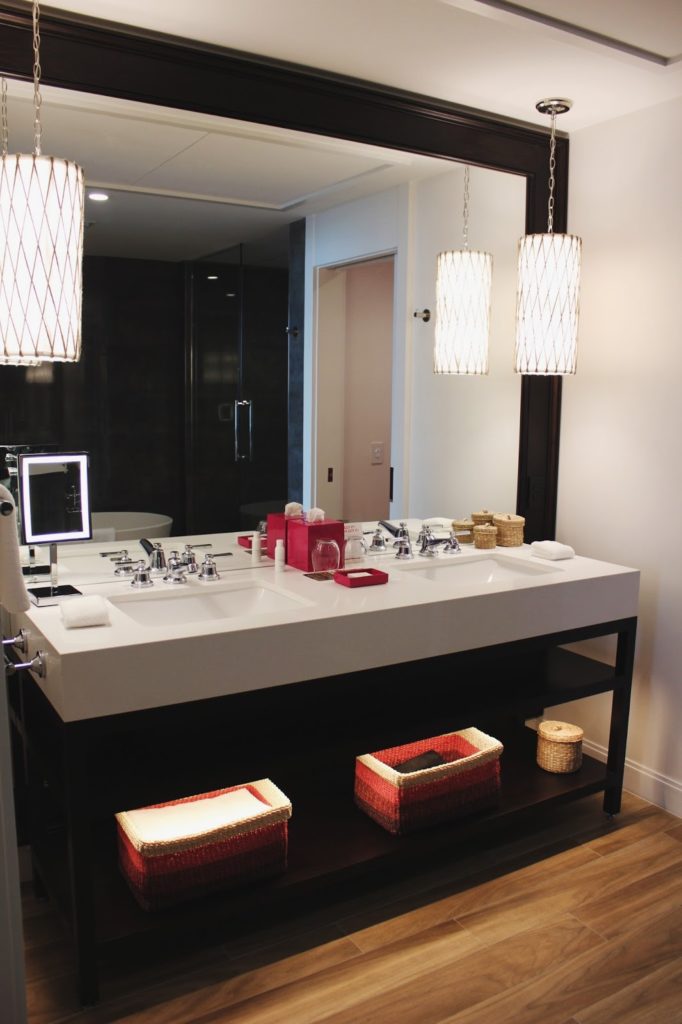 If you are a fan of the chic bathrooms that you see in hotels, and would like to recreate that look in your own home you are in the right place. Below I'll share with you how to get the basics right, and build from there, so that over time you create the bathroom of your dreams.
The right ambience
As well as making your room look chic, you need to ensure that it is somewhere that you can really relax. The last thing you need is a bathroom that is too shiny and slick. It has to have some softness about it to enable you to feel warm and cosy. If your bathroom does not have a cocoon-like quality to it, you will find it hard to unwind in the bath. For a bathroom, you are generally better off aiming for a shabby-chic look rather than a glitzy-chic look.
The vintage look
At the cornerstone of the chic look is the vintage bathroom suite. Nothing says class like a Victorian or Edwardian bathtub. These are now widely available and easy to get hold of from your favorite bathroom store. Large Edwardian or Victorian baths are no longer the preserve of the rich and famous, they are now so affordable that practically any homeowner can own one. Slipper baths and roll-top tubs are nice too, but they are still a little on the expensive side.
Decor
After the style of bath you choose, what you put on the walls and floors will have the biggest impact on how chic your bathroom looks. For the walls, wood panelling can be a great option. You can use a wash or stain to create the right shade.
However, you need to be careful and bear in mind that you are decorating a humid room. It is important to coat the back and sides of the panel with a good waterproof coating. If you cut a piece, you should also waterproof the new edge you create before you put it up. This stops mould getting in and ruining the panelling. The colours you use are up to you, but it is best to stick with pastels, or natural tones like pea green, powder blue or a light russet.
For the floor, a wood finish is usually best, but light tiles also work well. Again, be careful to buy flooring that can withstand the moist atmosphere of a bathroom and make sure that it is non-slip. Some very good laminate floors will do the job perfectly.
No clutter
You want your bathroom to have character, so should buy some nice accessories. However, you do not want it to look cluttered, so keep those to the minimum.
Also, make sure that you build in plenty of storage. That way your chic bathroom will not be ruined by being littered with modern day toiletries and cosmetics.
Achieving the chic look is not hard to do. If you would like some inspirations this Pinterest board, has some excellent examples of various styles of chic bathrooms.
Bathroom Product I Love:
!function(doc,s,id){ var e, p, cb; if(!doc.getElementById(id)) { e = doc.createElement(s); e.id = id; cb = new Date().getTime().toString(); p = '//shopsensewidget.shopstyle.com/widget-script.js?cb=1488574646477?cb=' + cb; e.src = p; doc.body.appendChild(e); } if(typeof window.ss_shopsense === 'object'){ if(doc.readyState === 'complete'){ window.ss_shopsense.init(); } } }(document, 'script', 'shopsensewidget-script');
Enter your email address: Delivered by FeedBurner