First-Ever Dr. Seuss-Themed Water Park to Feature Exhilarating Slides, Fun-Filled Water Toys and Attractions Inspired By World's Most Popular Children's Author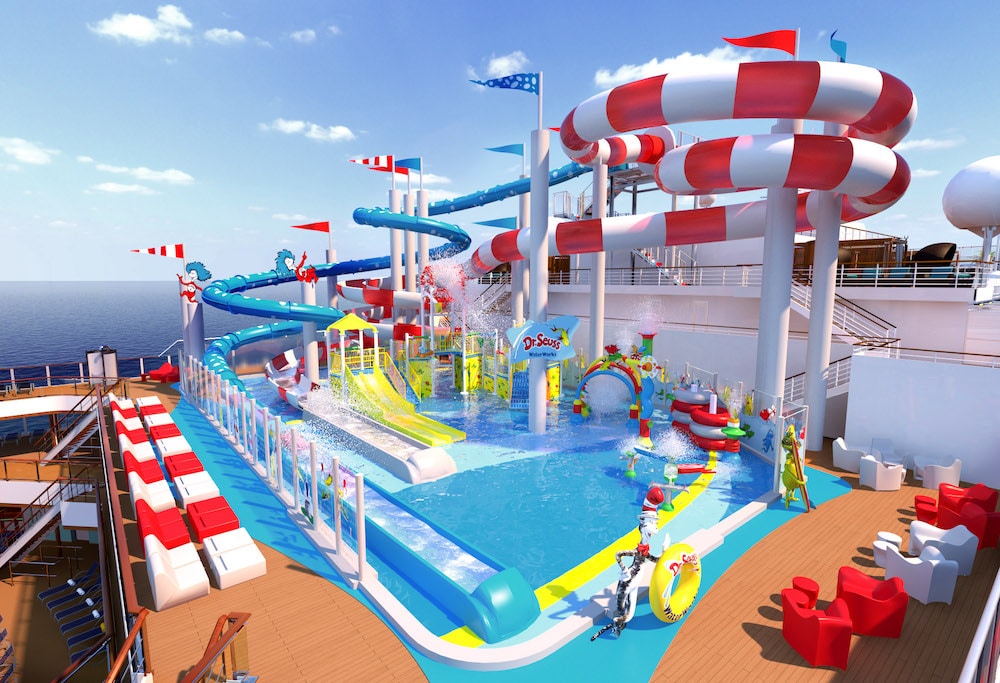 Carnival Cruise Line's newest ship, the 133,500-ton Carnival Horizon, will be the first in the fleet to feature Dr. Seuss WaterWorks, a vibrant water park inspired by the whimsical world and words of the legendary children's author.  The 3,934-passenger vessel is set to debut in Europe April 2, 2018 out of Barcelona.  This feature can't come soon enough, in my opinion.  Something I look for when booking a cruise is a good kids pool and play area and this is definitely something you'll want on a 8+ day cruise.
Dr. Seuss WaterWorks Features
Dr. Seuss WaterWorks builds upon the line's distinction as the family cruise leader carrying nearly 800,000 kids a year as well as the incredible success of the fleetwide Seuss at Sea program, an exclusive partnership with Dr. Seuss Enterprises that features immersive onboard Dr. Seuss-themed youth, family, dining and entertainment experiences.
Located on Deck 12, Carnival Horizon's Dr. Seuss WaterWorks will offer two distinctly different slides each promising their own splash-tastic fun.
Inspired by everyone's favorite feline, The Cat in the Hat slide will feature an enclosed raft slide offering more than 450 feet of heart-racing twists and turns.  The entrance resembles The Cat's famous red and white hat with the distinctive color pattern carried throughout the slide in alternating translucent and opaque sections.
Sure to be equally fun will be the Fun Things slide, an enclosed body slide with whimsical polka dots and special lighting effects and named after the mischievous duo Thing 1 and Thing 2 and encompassing 213 feet of exhilarating all-ages fun.
Dr. Seuss WaterWorks will also include a 150-gallon tipping bucket patterned after The Cat's hat, along with a kiddie splash zone with dozens of water spray toys.
Larger-than-life images of famous Dr. Seuss characters – including The Cat in the Hat holding an inner tube, The Grinch sporting a surf board tucked under his arm, and Thing 1 and Thing 2 frolicking atop their namesake slide – will greet visitors as they enter the park, with memorable Dr. Seuss phrases displayed on clear partitions that surround the facility.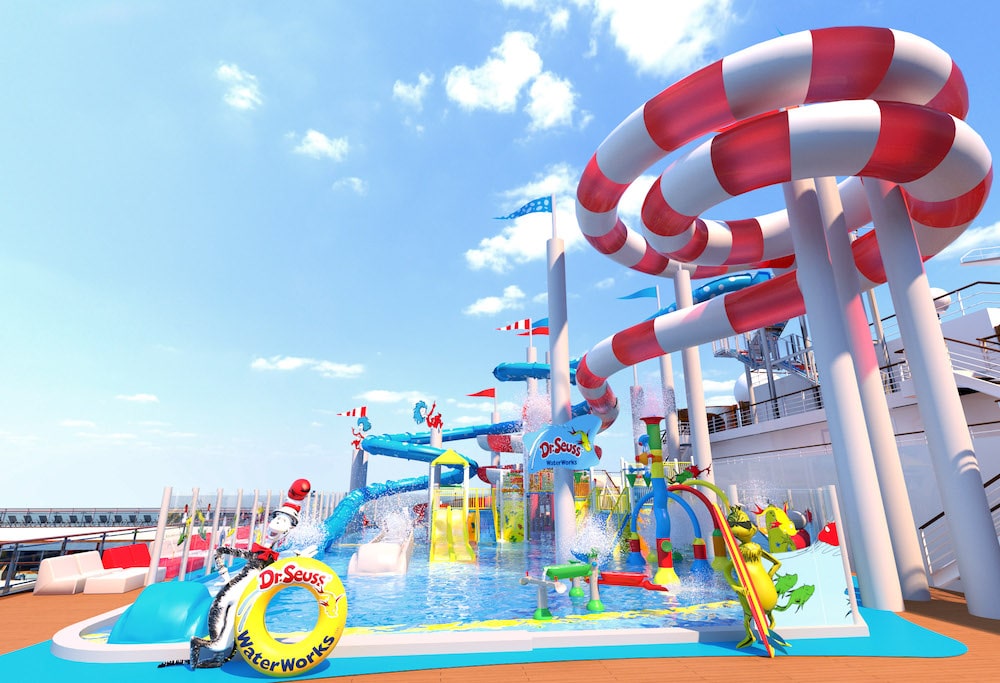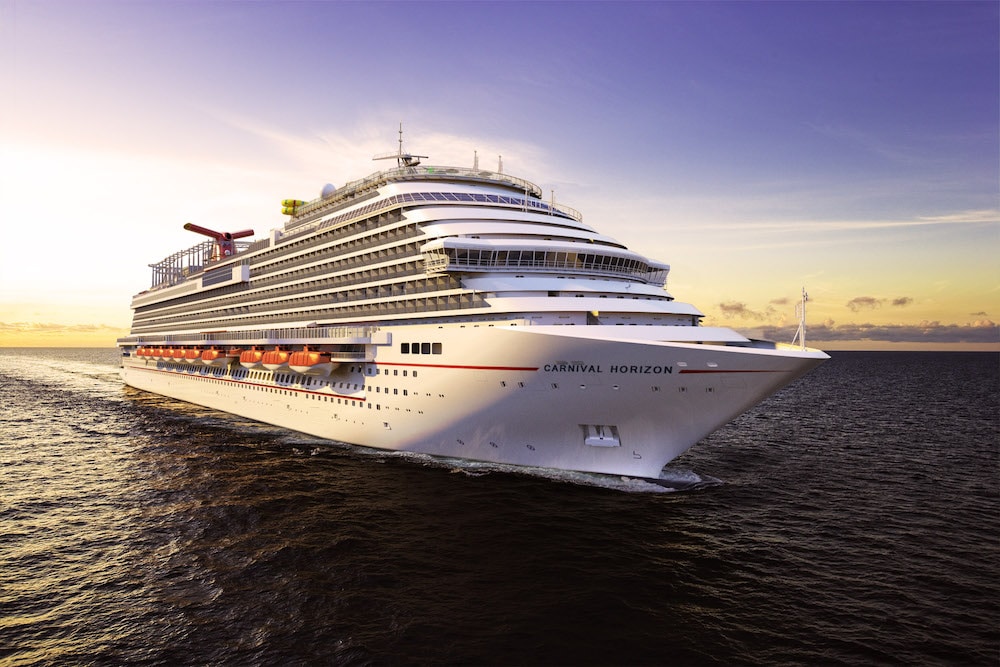 Carnival Horizon will also feature the Dr. Seuss Bookville family reading and play venue and popular Seuss at Sea activities like The Green Eggs and Ham Breakfast with The Cat in the Hat and Friends and the Seuss-a-palooza Parade and Story Time.
Carnival Horizon is scheduled to make its maiden voyage April 2, 2018, with a 13-day Mediterranean cruise from Barcelona – the first of four round-trip departures from this port.  Carnival Horizon will reposition to the U.S. with a 14-day trans-Atlantic crossing from Barcelona to New York May 9-23, 2018.
Following a summer schedule of four-day Bermuda and eight-day Caribbean departures from the Big Apple, Carnival Horizon will shift to Miami and kick off a year-round schedule of six- and eight-day Caribbean cruises beginning Sept. 22, 2018. Carnival Horizon will also offer a special two-day cruise to Nassau from Miami Sept. 20-22, 2018.
Visit www.carnival.com to learn more!