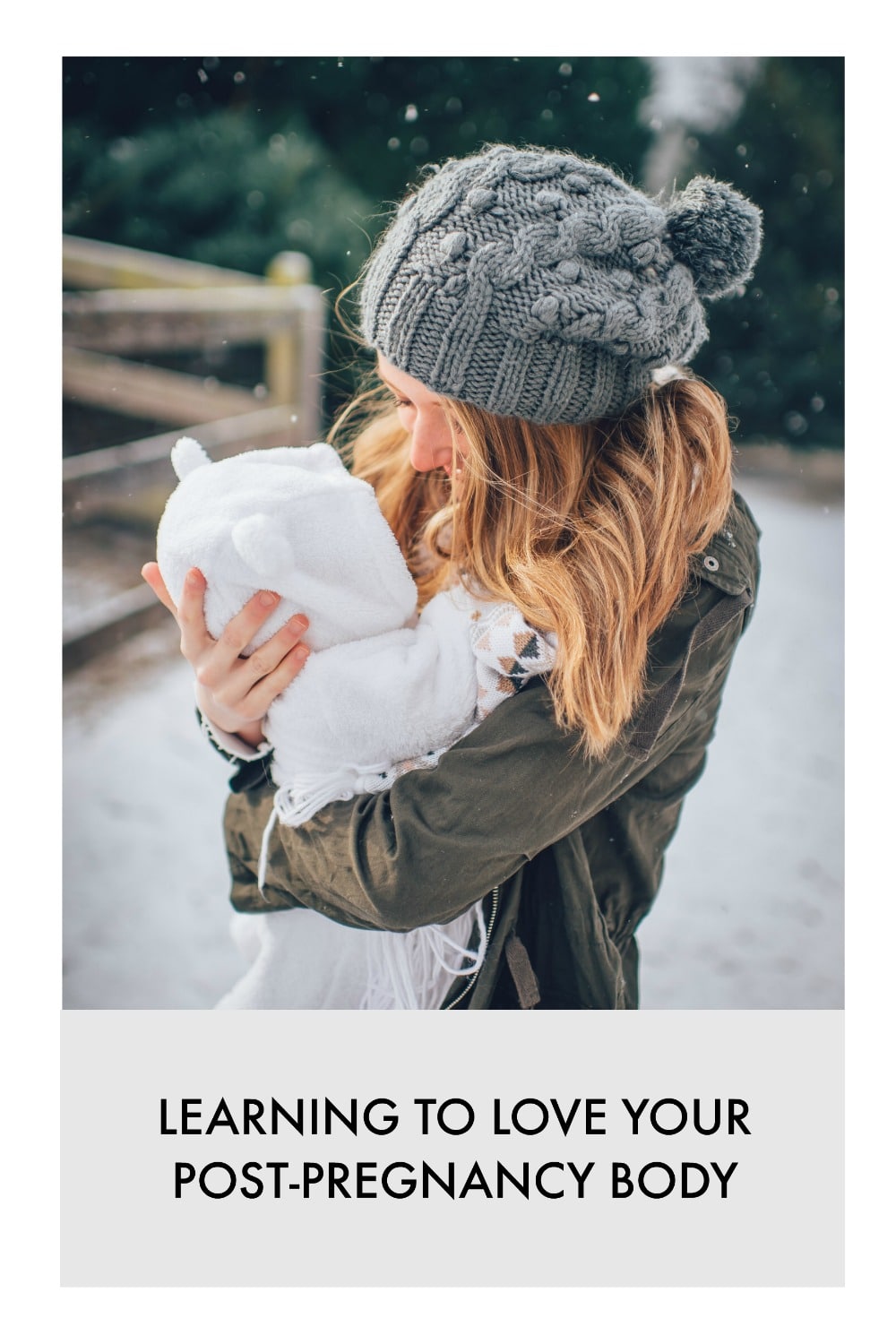 When you first have a baby, there's so much going on that it's impossible to think about anything else. You're often swept off your feet by the incredible combination of joy, confusion, and total exhaustion that a baby brings with it. But over time you'll start to get a handle on things. Suddenly diapers and feeding time are a total walk in the park. You're able to feed your baby, cook a meal and vacuum the house all with one hand tied behind your back!  But when that happens it's surprisingly easy for other things to start occupying your mind and there's one thing that many new moms end up having to worry about, even if they don't really want to: the post-pregnancy body.
There's an expectation for a lot of women that they should get their post-pregnancy body back as quickly as possible. News stories are constantly going around about celebrity mothers who are looking tight and toned barely weeks after the baby has been born. Of course, they have teams of trainers and experts helping them, something you probably don't have access to. But that doesn't mean that you should be left with no options other than to just keep feeling unhappy with the way your body looks. Whether you're a new mom or your kids are a bit older, and you want to take back control of your body, here are a few things that you can try.
Exercise (carefully!)
This is especially important for recent mothers: if you're going to workout after having a baby, please be careful! Your body takes a lot of time to recover from the process of giving birth. If you're trying to push yourself too hard too quickly, you run the risk of doing some serious damage to your body. Not only does that put you in danger but it can also be incredibly discouraging. Make sure that you're starting slow, doing light exercises and avoiding putting too much strain on yourself. There are plenty of resources online that can help you find the best possible workouts for new mothers. Of course, if your kids are a fair bit older and your body has fully recovered then you're probably going to be in a much better position to push yourself a little harder.
Surgery
There are certain things that can happen to your body during and after pregnancy that no amount of diet and exercise can change. There's a solid likelihood that your stomach simply won't be as toned as it was before and you're probably going to have your fair share of stretch marks. Your breasts will probably have increased in volume quite a lot during pregnancy, and afterward, they tend to lose a lot of that volume, becoming less full than they were before. These are all totally natural things that happen to just about every woman during and after pregnancy. However, that doesn't mean that it's not something that many women find difficult to come to terms with. If that's the case, then you might decide to go down the cosmetic surgery route. This is an incredibly serious decision and one that you should never take lightly.
The first thing that you should do is figure out if it's something you can afford. It should always be your decision and no one else, but it's important to discuss things with your partner if it's going to spending a lot of money. Then you need to make sure to do as much research as possible. If you're going through something as serious as cosmetic surgery, then you need to make sure that it's being done by someone that you can trust. Doctors like http://www.davidhalpernmd.com/about-dr-david-halpern/ come with a lot of references and experience so you can sure that you're in good hands. Remember, there's nothing wrong with wanting cosmetic surgery, just making sure that it's your decision and that you're doing it for the right reasons.
Learn to love it
If surgery sounds like too drastic an option for you, then there is something you can do without having to change a thing about your body. The change that you make can entirely depend on how you see yourself and your body. It's easy to look at your body and compare it to the way it was before. Seeing loose skin that used to be toned, or stretch marks where things used to be smooth. But there's another way of looking at it. Those things stand as reminders for the incredible thing that you did. You carried a human being inside you for nine months and then brought them into this world. Every single mark on your stomach can be there to remind you of what an amazing achievement that was. Rather than wishing that you could look like your pre-pregnancy self, try to remember what your body represents, and you may find it much easier to appreciate all of the things that you once thought of as imperfections.
This advice is the kind of thing that is certainly easier said than done. Whatever you choose to do in order to feel better about your post-pregnancy body, there is going to be a pretty long road ahead of you that will come with challenges, difficulty and a lot of hard work. However, if you feel like it's something that you need to do in order to feel happy with yourself, then you will find that any effort that you put in is worth it. Of course, it's also a great idea to have as much support from the people in your life as possible. Any task is easier with friends and family by your side. Not only that but it's important to be able to look at your baby and remember. However you may feel about your body, that's what brought them into this world. Take the time to be proud of yourself and grateful to your body for that truly amazing gift.