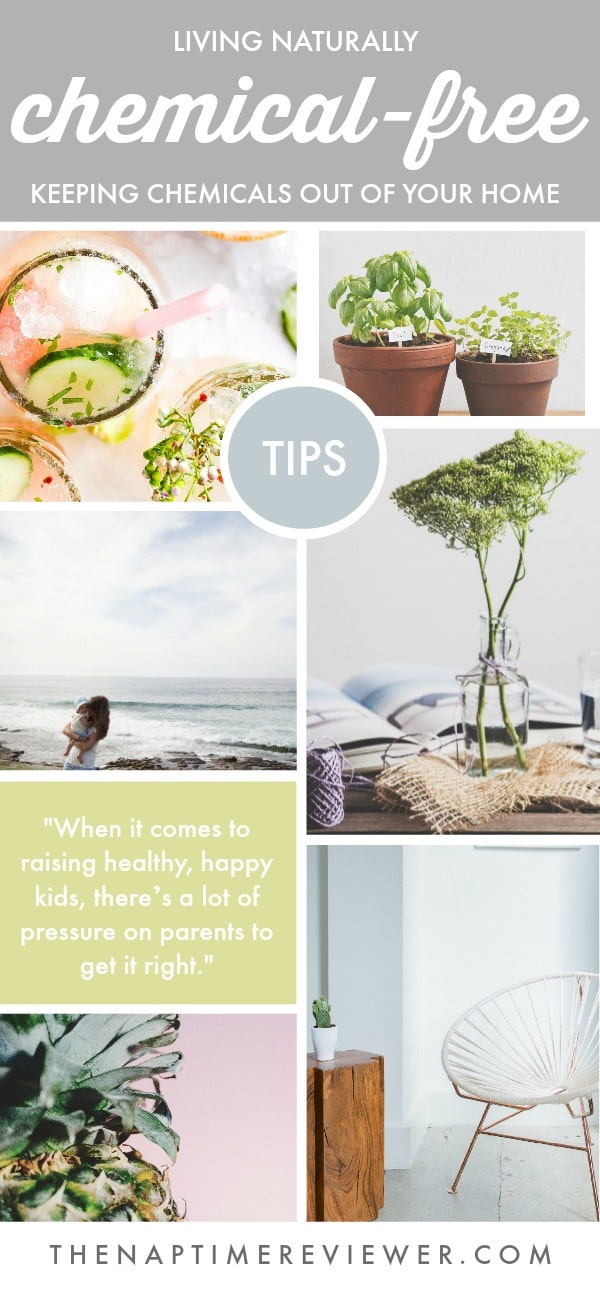 The chances are that, like more parents, you want to ensure that your little ones get the very best start in life. When it comes to giving kids the best start, there's a lot of focus on ensuring that they eat plenty of healthy, wholesome foods and spend enough time outside. But what about the chemicals that are in your home – shouldn't you think about them as well?
Because of the side effects that a lot of household chemicals cause, not just cleaning product chemicals but the chemicals found around our homes in other areas. From our food cupboards to the paint that we use in our homes, we are constantly surrounded by chemicals, and so are our children.
The good news is that you can go chemical-free in your home, meaning that you and your children will come in contact with less potentially harmful chemicals. Admittedly, it will take some lifestyle changes, but it is possible to cut all chemicals out of your home, it's just a case of knowing how to go about it. By detoxing your home of harmful chemicals, you can ensure that you and your family are coming into minimal contact with potentially harmful toxins. Reducing your risk of developing a range of health problems.
For everything that you need to know for a chemical free home, keep reading – all is about to be revealed.
Grow your own produce
Unless you are going to buy all of your fruits and vegetables from organic retailers, you have no idea what is on them. A lot of people don't realize it, but the pesticides and fertilizers used on a lot of produce are carcinogenic. However, not enough research has been done into them for them to be marked as unsafe for human consumption. So if you want to ensure that you and your little ones aren't consuming these harmful chemicals, it's important to go organic with your food.
Obviously, going organic doesn't come cheap, which is why more and more parents are choosing to grow their own produce. There's a common misconception that growing your own produce is difficult and time-consuming, but that doesn't have to be the case. The fact is that once you know what you are doing, growing your own produce is much easier than you would think, and can be a lot of fun. It's just a case of getting to grips with when to plant each seed, the care it needs, and the best organic fertilizer to use.
The great thing about growing your own produce, aside from being able to eat toxin-free food, is the fact that it teaches your kids about where their food comes from. Growing your own produce will encourage your little ones to spend more time outside, helping out with the vegetable patch, and will also make them more likely to eat their greens. After all, if they've grown them, they're going to want to eat them.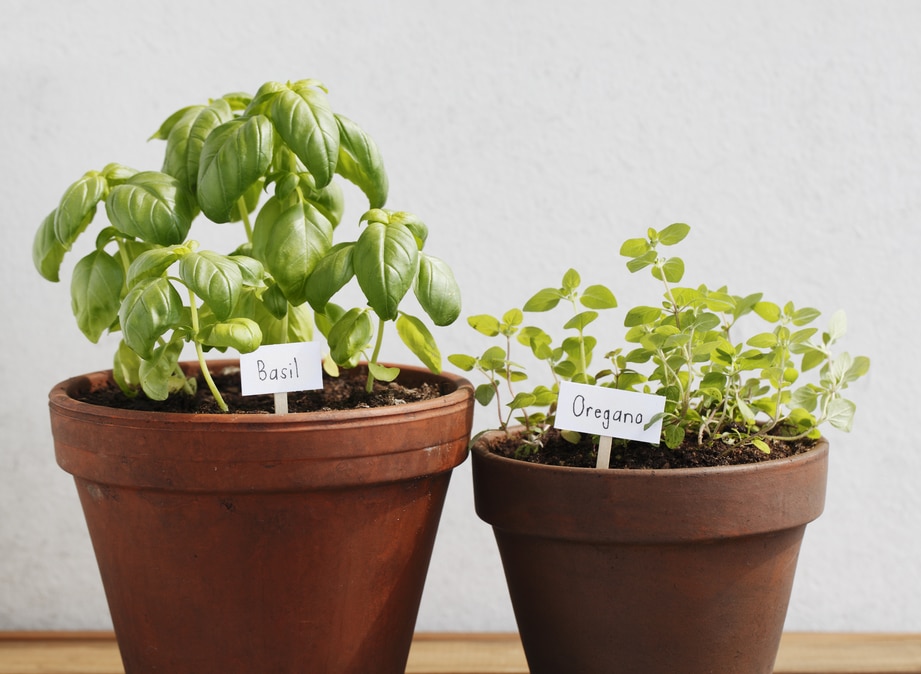 Buy organic meat
If you are going to go organic with your fruit and vegetables, it's important to also go organic with your meat. Admittedly organic meat is more expensive than non-organic meat, but it's worth the extra cost if it means that you and your children will be consuming fewer chemicals.
The best place to buy organic meat from is a local farm, as the markup rates tend to be lower than in the supermarkets. Some farmers offer deals if you opt to buy a quarter or a cow or half a lamb, for instance. Obviously, the meat is prepared and ready to eat, but you get a better deal on it by buying it straight from the farmer.
Use natural cleaning products
One of the most important things when it comes to keeping the chemicals out of your home is to use natural cleaning products. The normal cleaning products that you find lining the supermarket shelves are packed full of all sorts of nasty chemicals. Any cleaning product that says do not inhale, do not use without wearing protective gloves, or do not get on plastic surfaces, is packed full of potentially dangerous chemicals. So if you want to keep chemicals out of your home and away from your kids, opting to go natural with your cleaning products is a must.
To clean your home without the use of chemicals, a steam mop is a must. Cleaning with just water that's been heated to create steam is a great way to remove dirt and germs without having to use harmful detergents. Another option, if you want a house that smells lovely and fresh – steam mops don't leave a fresh scent – could be to invest in plant-based cleaning products, like the ones that www.CleanHappens.com offer. There are plenty of different options when it comes to natural cleaning products; it's just a case of finding the ones that work best for your home and budget.
Decorating with Houseplants
Studies have shown that house plants help to reduce the toxins in our homes, so if you don't already have a few houseplants dotted about, now is the time to invest in some. Houseplants act as natural air purifiers by cleansing the air around them and absorbing any potentially harmful toxins. Who knew houseplants offered more than a little indoor foliage? Just make sure that any houseplants are out of the reach of little hands and any pets that you have, as some plants can be poisonous if eaten.
Filter your tap water
When you pour your little one a glass of tap water instead of a cup of juice, you feel better about it, as water is better for them, right? Actually, that may not be the case, well if it's tap water you're giving them, that is. Studies have shown that a lot of tap water is packed full of potentially harmful toxins that can cause damage over time.
Instead of heading to the store to bulk buy bottled water, your best bet is to invest in a water purifier for your home. That way you can purify your tap water, removing any toxins from it, so that it's safer to drink. Plus, in the long-run, it's much more cost-effective to filter your tap water, rather than living off of bottled water. Another option could be to have a borehole created in your garden so that you can supply your own natural spring water. This is a more expensive option, but if you want to ensure that the water you are drinking is completely chemical free, it can be the best choice.
Cook with natural pans
Yes, natural pots and pans are a real thing. You're probably thinking, hold on a minute natural pans; surely they would catch alight? Natural pans aren't wooden pans; they are pans that are made from metal or stone and don't have a Teflon or other non-stick coating. These non-stick coatings have a tendency to come off over time, ending up in your food. Studies have shown that these coatings, when heated can become toxic, which is why using natural pots and pans is a much safer choice.  
The best natural pan to use to cook with is a good old cast iron pan. These have been used for centuries and work well – these are the pans of choice for all of the country's top chefs, so there must be something good about them, mustn't there? It might take a little adjusting to using a cast iron pan to cook with, but the fact is that in the long-run it's the best option.
Be aware of what you're eating
When it's been a hectic day, and you don't feel like cooking a meal from scratch, the chances are that you reach for a ready meal or jar or pre-made pasta sauce. (Don't worry, every once in a while we all do it.) While it's all well and good opting for an easy meal every once in a while, it's important to check the label carefully. You see, a lot of pre-made food, from ready meals to pre-made sauces, are packed full of salt, sugar, and potentially harmful preservatives.
To keep yours' and your kid's plates free from chemical-containing foods, it's best to make all of your meals from scratch. To make those crazy weekday meals easier, aim to prepare lots of meals in advance, portion them up, and freeze. Or, make batches of sauces, portion them up, and freeze them, ready to be used when you're in a rush. From tomato pasta sauce to curry sauces, you can make any sauce in advance; it's just a case of making time to do so, that's all.
When it comes to raising healthy, happy kids, there's a lot of pressure on parents to get it right. From feeding them well to making sure that they develop all of the necessary skills, there is a lot of pressure to get raising your child right in every aspect. However, one of the most important things that parents should be thinking about is raising kids in a chemical-free home. Feeding your little ones toasties for dinner every once in a while won't kill them, but cooking with Teflon pans may lead to all sorts of nasty health problems, and it's important to realize that. For healthier kids and your peace of mind, a chemical-free home is a must.