If there's one interior design style that has been all the rage recently, it's modern minimalism. As we move further into the 21st century, more and more of us are trying to push our homes in the same direction too, with a big focus on clean lines and monochrome palettes. If you search the word 'minimalism' into an app such as Pinterest, you will no doubt be greeted by a plethora of images of amazing penthouse apartments all decorated in such a manner.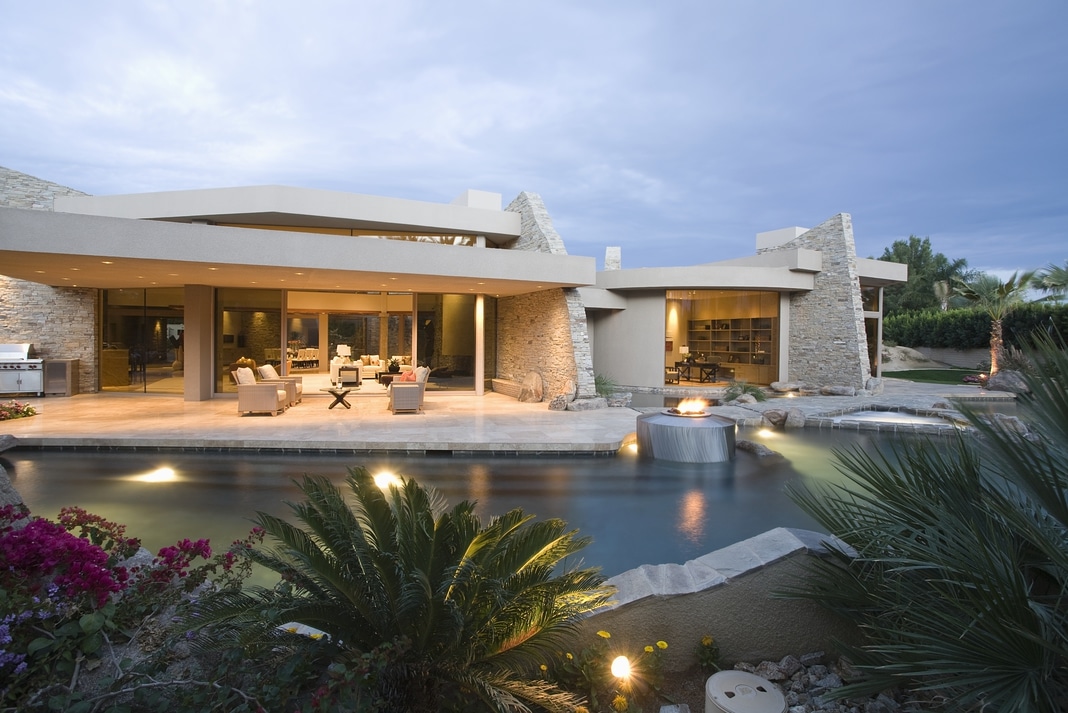 You may already be well on your way to producing this exact look in your home, with a nod to the theme in just about every room. It is somewhat unusual, then, that so many of us forget about the exterior of our homes when we are implementing this theme. After all, if your property is very traditional and period-looking on the outside, and very contemporary and sleek on the inside, you don't need to be an expert to realize that this is a bit of a juxtaposition. Creating the same look on the outside of your house can help to tie the whole thing together, and guests will have a clear view of the style you have tried to achieve. Not sure where to begin when it comes to exterior minimalism? Here are a few tips to get you started.
The roof
One of the biggest giveaways to the age of your home is its roof. Roof styles have varied hugely throughout history, and if your's is sporting those telltale terracotta clay tiles, it might be time for a rebrand. Companies such as Frederic Roofing specialize in a wide variety of roofing materials, so be mindful of your modern theme when choosing the style for you. Generally speaking, slate or concrete tile roof is both durable and fashionable enough to work perfectly for your contemporary home.
The door
Your doorway should be the focal point of the front of your home, and if possible, give guests a subtle hint as to what kind of style lies on the inside. Old wooden doors with glass paneling and brass knockers are a big no-no – remember, the key to minimalist style is a 'no fuss' approach. Go for a large door in one shade of wood (beech is a good option) and fit a stainless steel door handle to match. Pop a couple of slate plant pots either side with a perfectly preened shrub in each, and your doorway will ooze class and sophistication.
The garden
We don't tend to pay as much attention to our front garden as we do our back ones, but regarding how your home appears to guests, you could be missing a trick here. An unloved and haphazard front yard can often look messy, which doesn't fit with your modern minimalism theme. Get those pruning shears at the ready and take out any weeds, anything that's dead and any colors you don't like anymore. Just like you would pick a color scheme for your living room, pick one for your garden, and fill your flower beds with plants that fit into this palette. Remember to keep it simple too, especially if you're not a keen gardener. You will find it much easier to keep on top of your garden this way, and it will easily fit into the overall theme of your home.