We've all heard the horror stories of what can happen when kids and a dog really don't get on. Someone might get bit or seriously hurt. A dog might have to go to a new home. No-one wants that. If you have kids and a dog, you have to make sure they can get on well. Supervising the entirety of the first years of their relationship is important, but you want to get them to a position where the top dog (that's you) doesn't have to be present.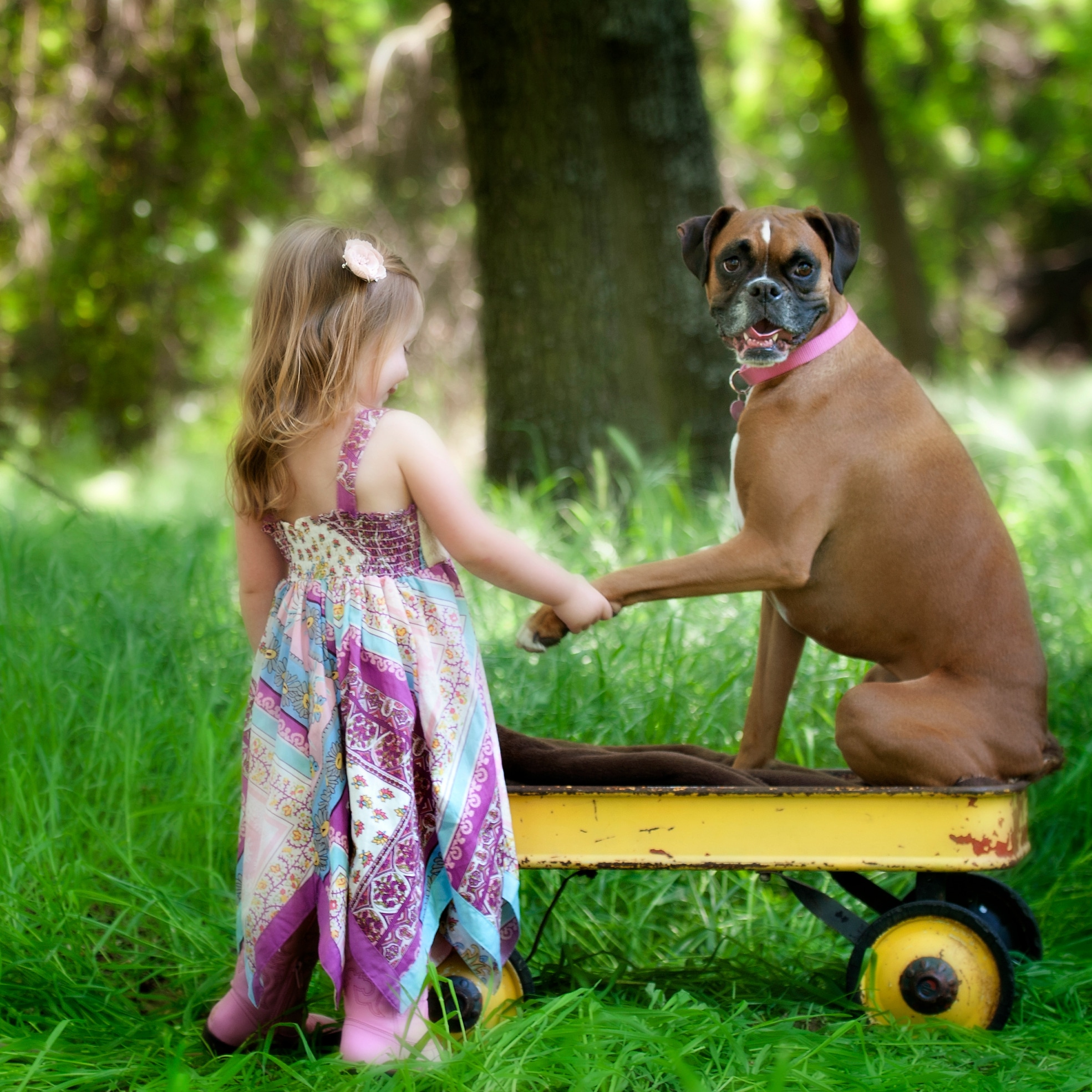 Socialize your dog
First of all, your dog has to be able to spend time with just about anyone without becoming a threat. To that end, socialization has to be done early. Make sure you're doing it right, as well. Dogs have to be comfortable with the environment they're in and the dogs and people socializing with them have to be comfortable with them, as well. It's up to the owner to know when the odds are stacked against the dog performing well in a social situation.
Stop aggression immediately
You also have to watch the warning signs that a situation between your dog and child is getting tense. The child has to be taught as much as the dog, too. They have to recognize the same signs you know and recognize when to leave the dog alone. They have to learn how to be gentle with the dog. They also need to recognize that most dogs don't like hugs and kisses.
Bring them along
Walking is a great social experience for the dog. Besides the people they meet, they form stronger bonds with the pack they walk with. Take your kid on walks with you and, if they're big enough, let them take the lead from time to time. Teach your dog to stay at your heel and to know when it can stop to mark or sniff based on when you allow it to. Then teach it the same relationship with your child.
Have them play
Play is another great way to build bonds. But you have to be careful with the kind of play you allow. For instance, don't allow kids to tease dogs by putting their finger in their face or by taunting them with toys. It ratchets up the dog's nerves and makes them more prone to aggression. Use tough & durable dog toys to allow bigger kids to play tug with dogs if they are strong enough to do so. Have them throw frisbees and sticks for the dog. Make sure that play is fun for both of them, not just the kid.
Reward everyone
When they do well together, make sure they know it. If you're training your dog with food rewards, then give it a treat when it plays well with your child or behaves affectionately around them. Similarly, praise your child when they show the gentleness and compassion that the dog needs. Spread those feel-goods around liberally.
Getting everyone on good terms with one another takes time and it's all about setting boundaries and creating relationships. Knowing that everyone can be safe and happy with one another, is essential.
Book suggestion: