Sending wedding gift baskets to all across Canada is a fun way to help loved ones or friends celebrate their union. If you couldn't attend the ceremony, a basket is a great way to show the couple that you care. Even if you did attend the ceremony, a basket is still a meaningful gift that the couple will appreciate, especially if they like to have date nights at home or go on picnics.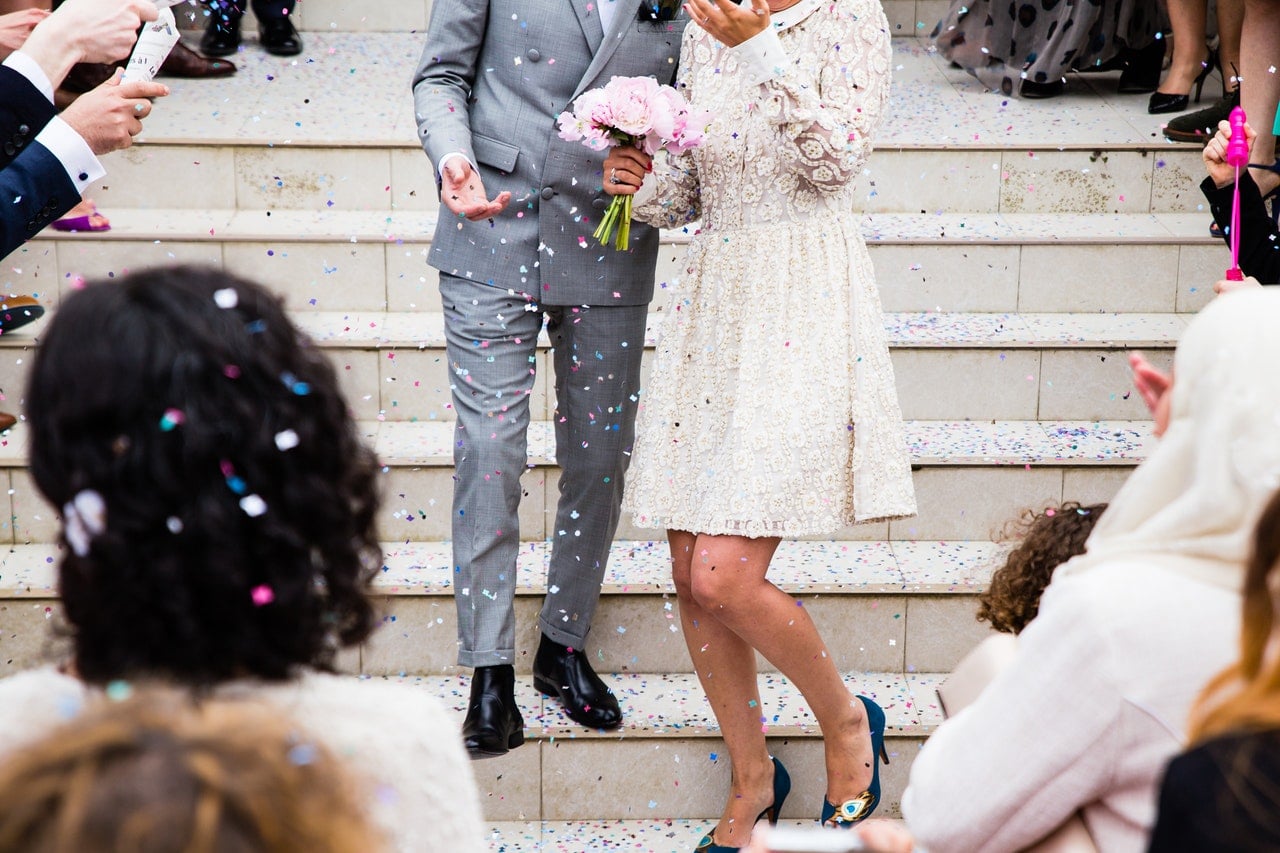 A Fun Movie Night Treat
Many couples help keep things exciting in their lives by having regular date nights, often by just enjoying a quiet night at home. A basket that contains a lot of tasty treats is a perfect addition to one of these in-home dates, saving them a trip to buy goodies before spending time together. Cookies, chocolates, tea, and wine are all examples of treats that are fun to enjoy while watching a movie or listening to music together. These are also fun treats to have when arriving home after enjoying a fun day or night out.
Romantic Picnics
Going on a picnic is always a top romantic activity for couples, no matter whether the destination is a popular local park or a provincial/national park. Having a lot of items in a basket makes all of the items more portable when a couple decides to have their picnic. Since a romantic picnic is an activity that should be relaxing, a gift that allows a couple of have easy access to what they will need the most is certain to be very much appreciated.
Tasty Treats
Another good reason to give a wedding basket as a gift is to treat the couple to special goodies that they might not buy all the time. Champagne, for example, always seems to have a greater appeal when presented as a gift. Food items like caviar or smoked salmon can also be a special high-end treat that the couple will appreciate. When the wedding occurs close to the holidays, a gift basket is likely to be especially meaningful to them.
What About Engagement Gifts?
Many people wonder whether the items used in wedding baskets also make good engagement gifts. These baskets also tend to be good choices for helping a couple celebrate an engagement as well. Regardless of whether they're already setting up the house and would like some extras to enjoy or like a date that involves enjoying treats, you can be sure that your gift idea will be appreciated.
Choosing the Right Basket
Every couple is different, and there plenty of choices that will help you find the right basket for the couple you have in mind. Some couples will get the most usage out of a basket that includes a lot of food items, while others will appreciate baskets that have more of a keepsake focus. Think about the couple's tastes, and you can be sure that you'll make a good choice.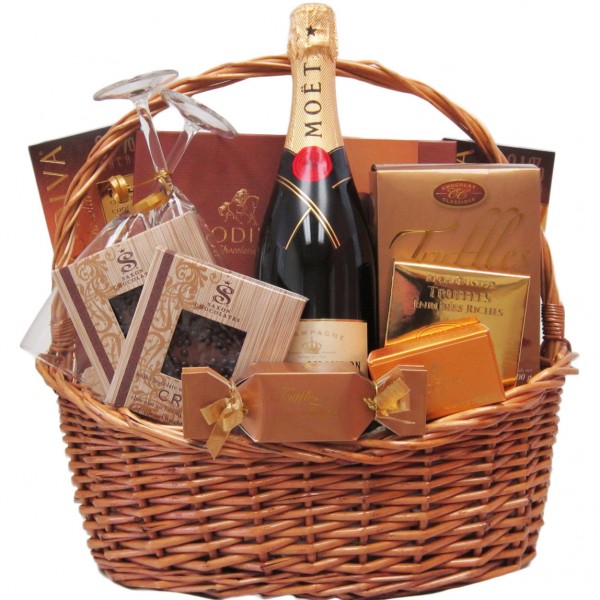 Other Things to Consider
Besides choosing the type of basket you want, you will also need to consider the size of the basket and the design. A larger basket will allow you to select more of the items that your recipients will love the most. You'll also want to choose a design that matches the couple's tastes, as they're likely to want to use the basket for something else after using the items inside.
When you choose to buy a couple a wedding basket that includes popular gift items, you'll be giving them a gift that's both thoughtful and useful for them. It's hard to go wrong when you decide to give a gift of this type, especially when you've selected food or beverage items that your recipients truly love. The receiving couple will be very grateful to you for giving them such a gift, which is likely one of the best ways for them to start off their married life.