When you're a Mom, you can often find it hard to make time to workout. Whether you've got a newborn attached to your hip, toddlers running riot, or you're constantly running between different schools, you can often wonder where you'd even be able to fit some exercise in (and doesn't all of the above count?). Sometimes, exercising during nap time can work wonders, but you might also find that it benefits your entire family for you to workout with your kids. If you want to improve your health, and you want to keep your kids active too, here are a few simple ways to make it happen.
Go Hiking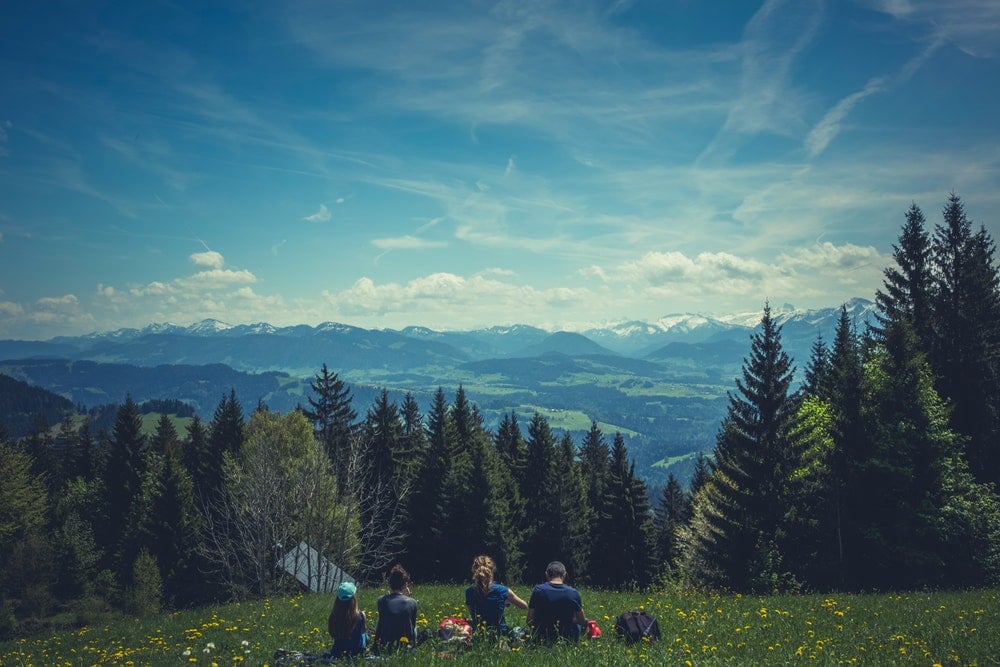 First up, go on a hike. There's nothing quite like getting out into the open air, exploring nature, and working up a sweat as a family. Not only will it mean that you get a good workout in and make sure your little ones stay active, but you can also enjoy the beautiful views, take a picnic and even snap a few photos for your memory bank too. And the best part of all, it doesn't even feel like exercise!
Swim
Swimming as a family can be a lot of fun. When you have your own pool, or you live close to a local leisure center, it's also something you can do on a regular basis. Although you may want to swim lengths to get your heart rate going, you're going to want to splash around with your kids first. Or, if your husband goes with you, you can take it in turns to watch the kids and go off and swim a few laps.
Go Jogging
Then, you've also got the option to try out a bit of cardio with your kids. Now, your little ones might not be that interested in running for a few miles, but, there is definitely something you can do when you have a newborn or a small baby. Jogging with your stroller is a great way to get a workout in and also let your baby have a bit of a break too. You only have to take a look at the Jogging Stroller Guide by TinyFry and you'll soon see why. If you have school age kids and a kid in a stroller, it can be a great way to get back into exercise a few times a week.
Play A Sport
Next, you could think about taking up a family sport. There are so many different sports and activities that you can try as a family, that there's bound to be something that you'll all love. Whether it's tennis or croquet, getting out, working up a sweat and having fun will do a lot of good for the entire family.
Walk The Dog
And finally, you might also want to think about walking the dog together as an entire family. Although you may go around the block every morning and night, it could be a way that you all stay active together. Then, at weekends, you may have a lot of fun heading out to different locations to take your dog on a longer walk.