Let's take a trip around the world with Balsam Hill!  If you've been following our journey, you should have first stopped at French Country Cottage, then gone over to the Peninsula with Almafied.  Next stop: the Parisian countryside where I'm sharing my French country home decor ideas.  Let's go…
A few months ago, I would've never been able to put a label on my style of home decor.  Being a travel blogger, I often find inspiration for my home from the places I've visited or the places on my travel bucket list.  Coastal home style has always been a favorite of mine, but I don't exactly live at the beach, so I try not to overdo it on the coastal decor.  The Parisian countryside has been a huge home decor trend over the last few years, so naturally I took to that (most likely thanks to Pinterest).
So, I found a way to combine my love for the French country decor trends with my infatuation with the coast.  I've incorporated blooms inspired by the Parisian countryside like roses with lots of greenery and pastel colors, as well as accents of natural materials and little touches of navy blue and aqua.  When you think about it, it probably doesn't make much sense, but to me, it feels like home.
Elements of French Country Decor
If you browse Pinterest looking for French country decor ideas, you'll find lots of distressed furniture and antiques, chandeliers, natural textures and colors, lots of bright neutrals, florals, and chic patterns.  Here's how I have incorporated those into my home:
Florals
By adding natural-looking florals to my home, it has completely changed the look and feel.  My home feels more inviting and cheerful and definitely has that french country home feel.
Florals Featured in my Home
Small and Large Surrey Potted Rose in Pink and White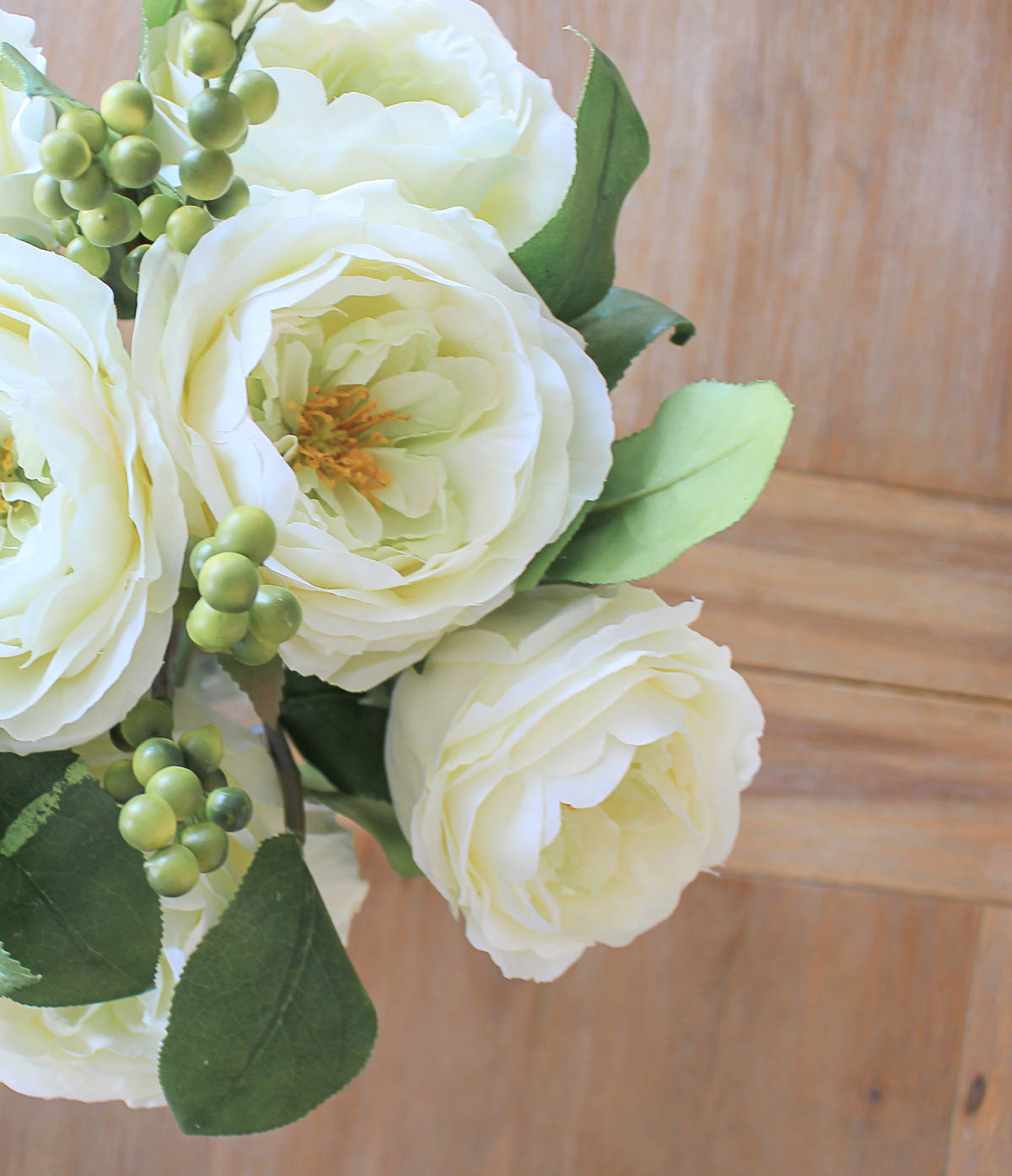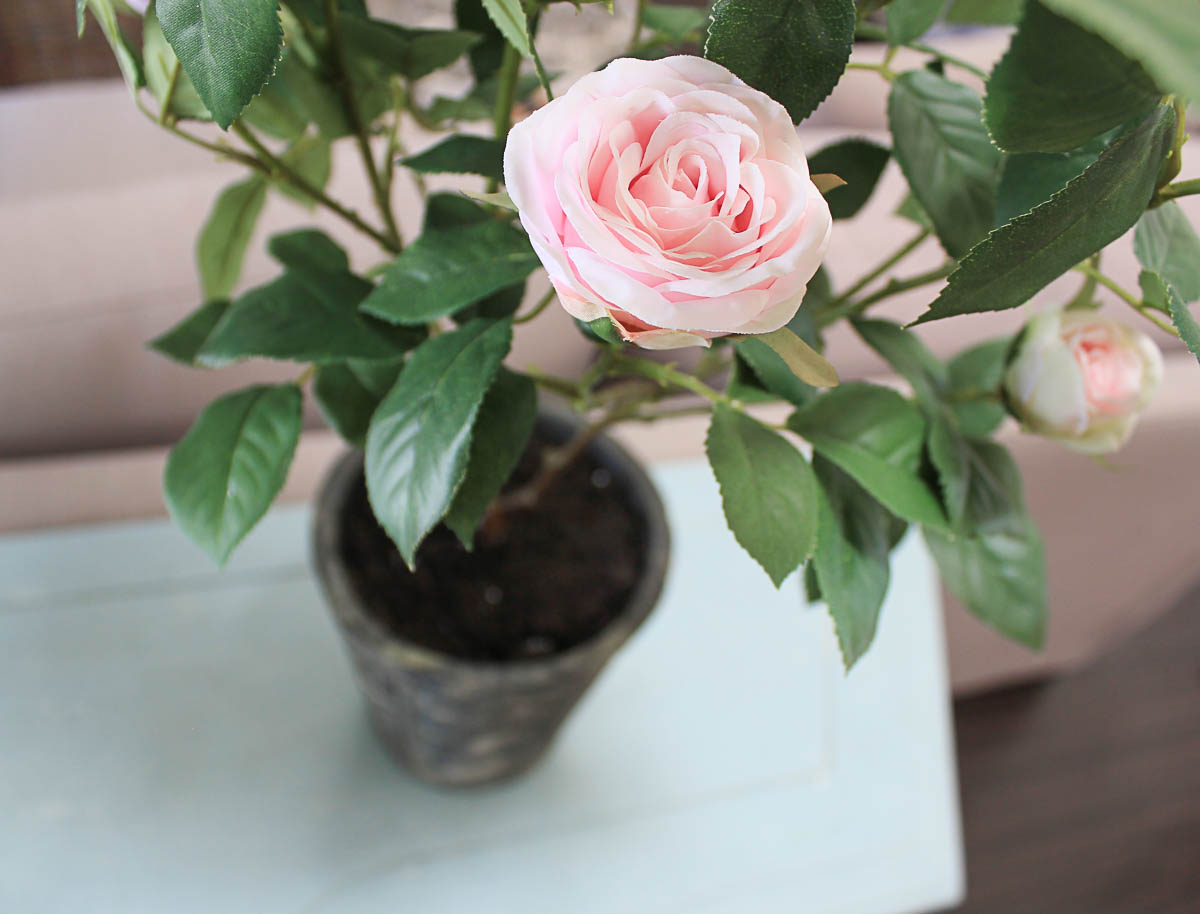 I use the Scents of the Season fragrance machine from Balsam Hill to help my home really smell like Spring roses.  I simply tuck the machine under an antique cage-like cloche.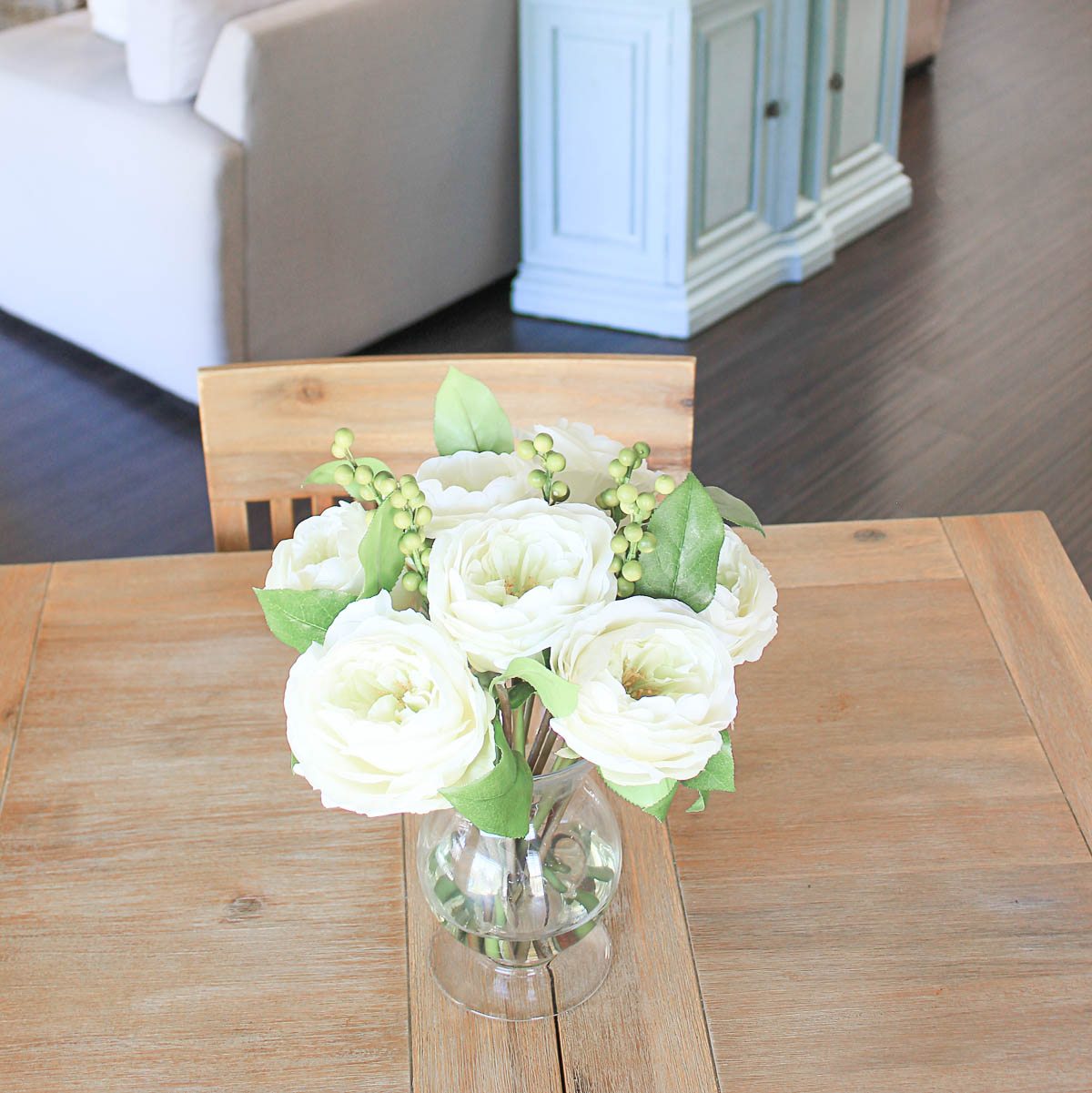 Accents
I love finding fun little accents to add to my home.  For instance, check out my Hello sign, my turquoise bench, French staghead pillow, homemade wine barrel wall hooks, corrugated metal heart (in the mirror's reflection), and natural roses (wreath and standing plant).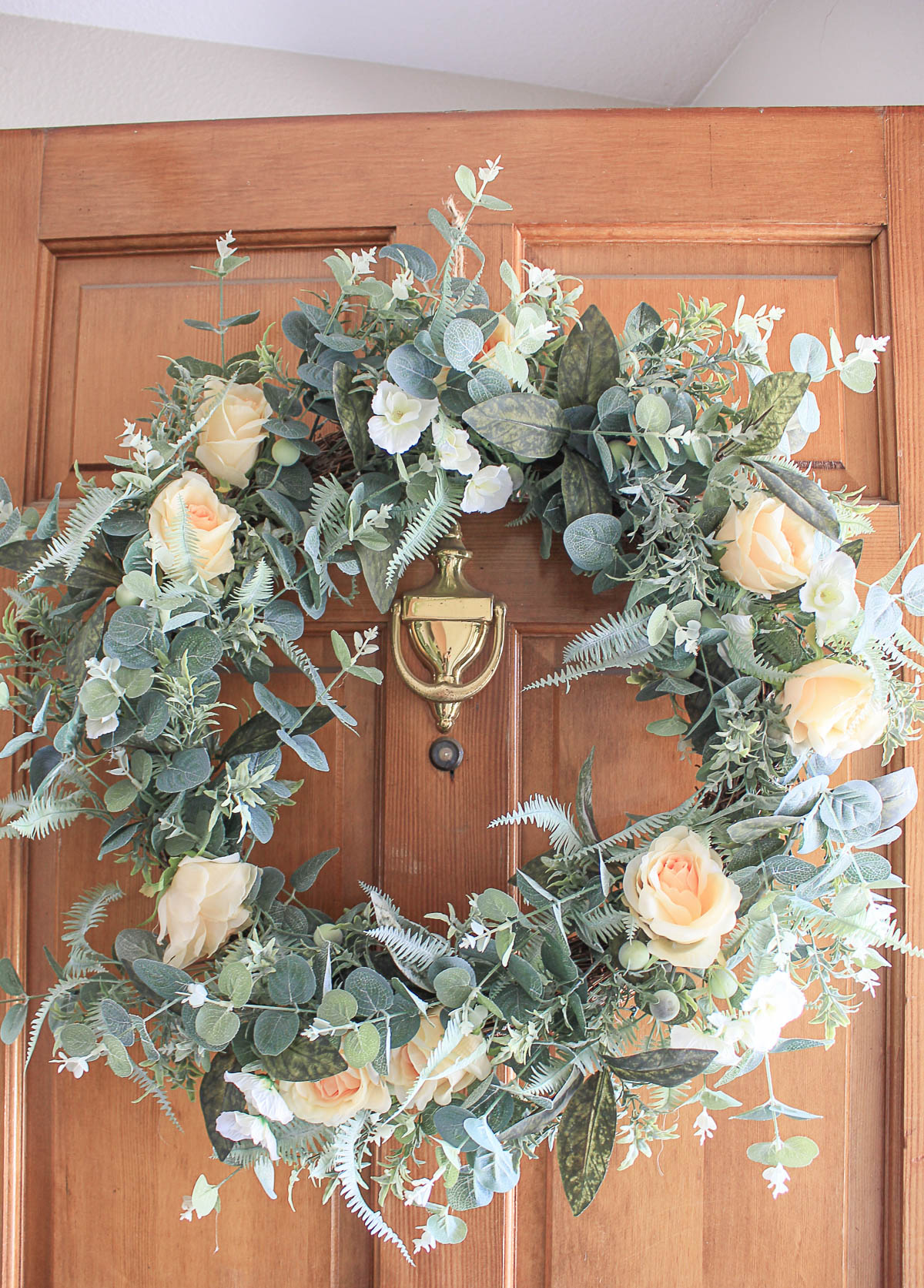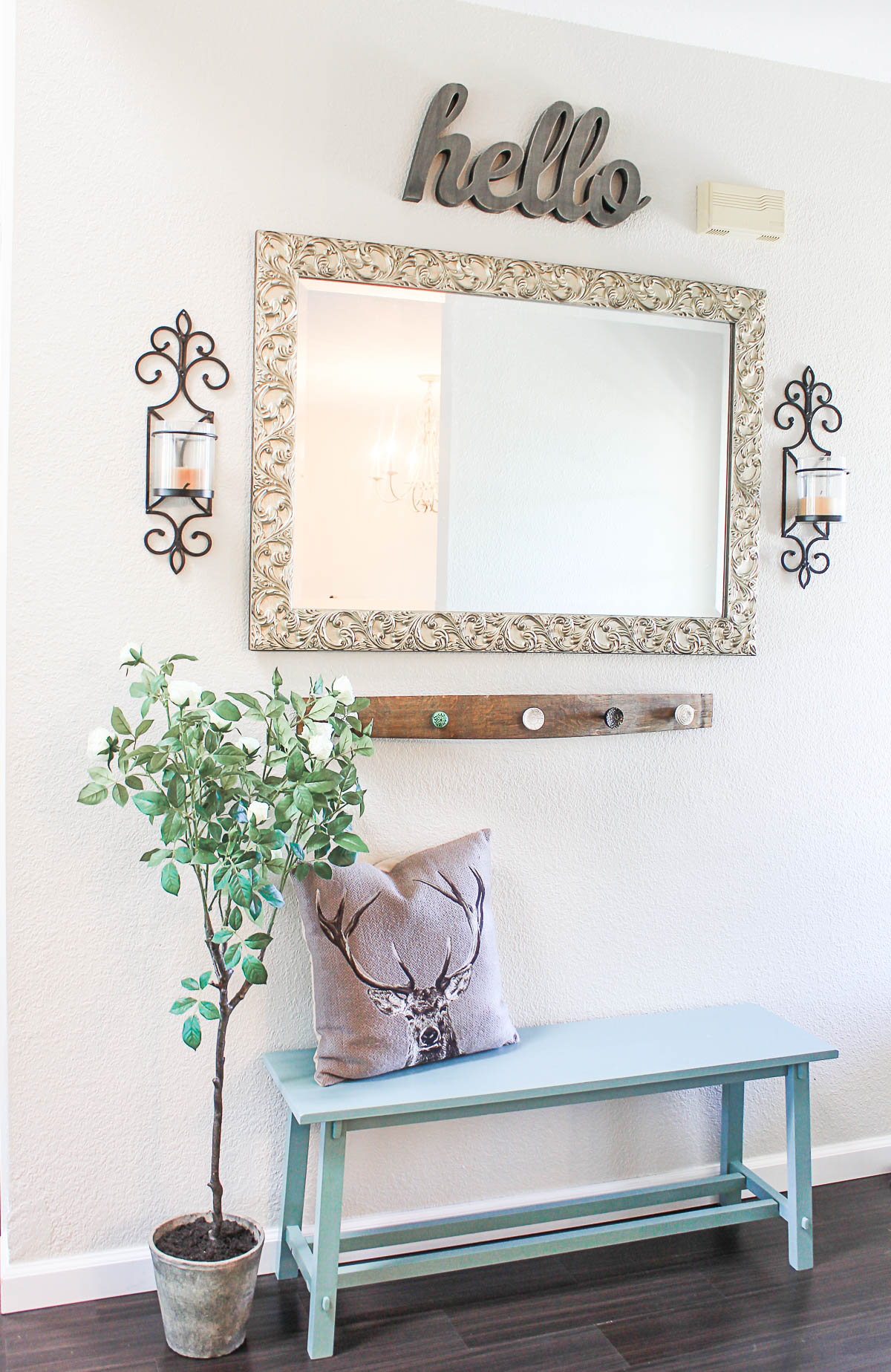 Neutrals and Natural Textures
By keeping my walls and furniture neutral, I am able to easily change my accent colors.  I also chose to go with an accent table and  wall shelves that match my kitchen table because I love the bright, natural wood look.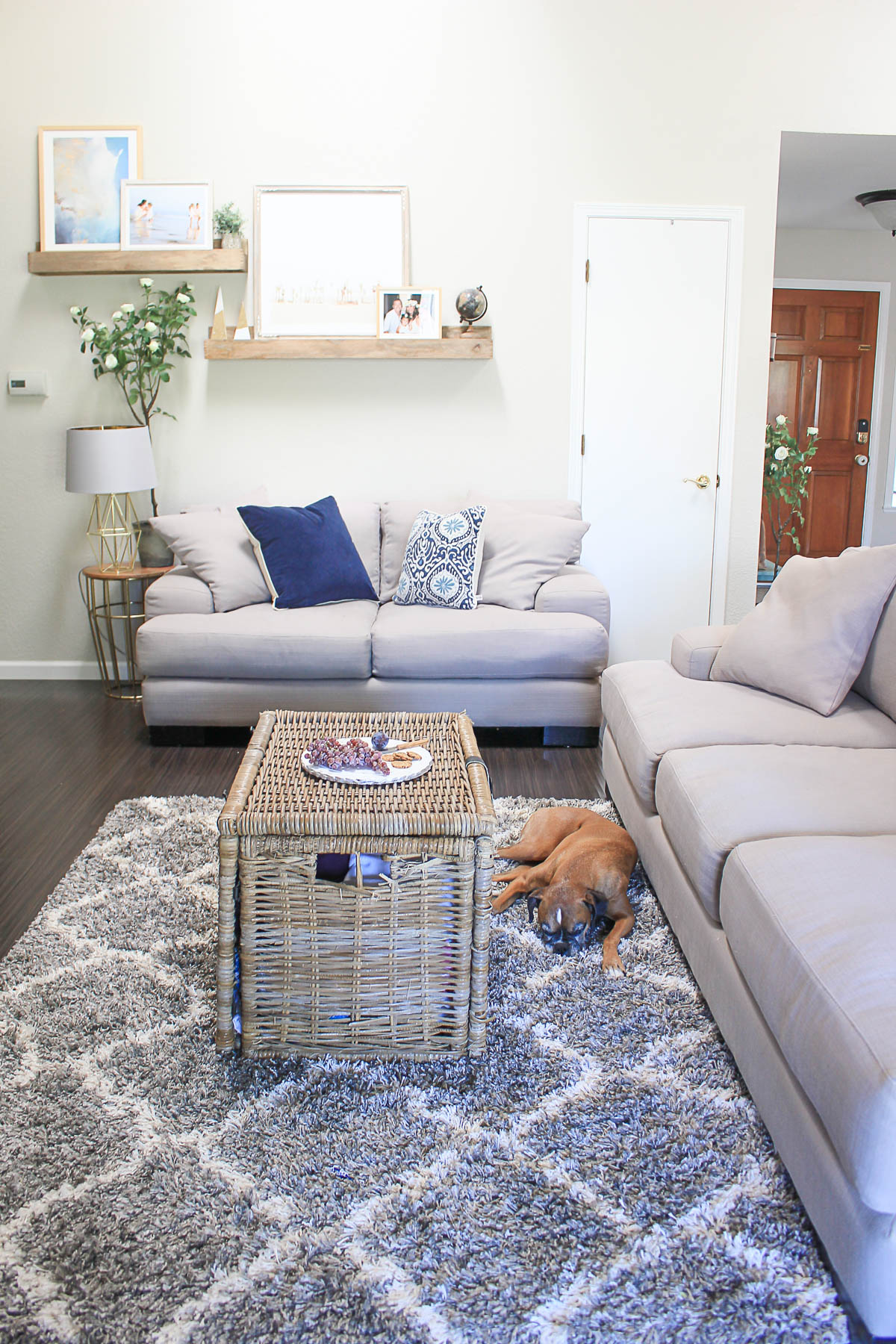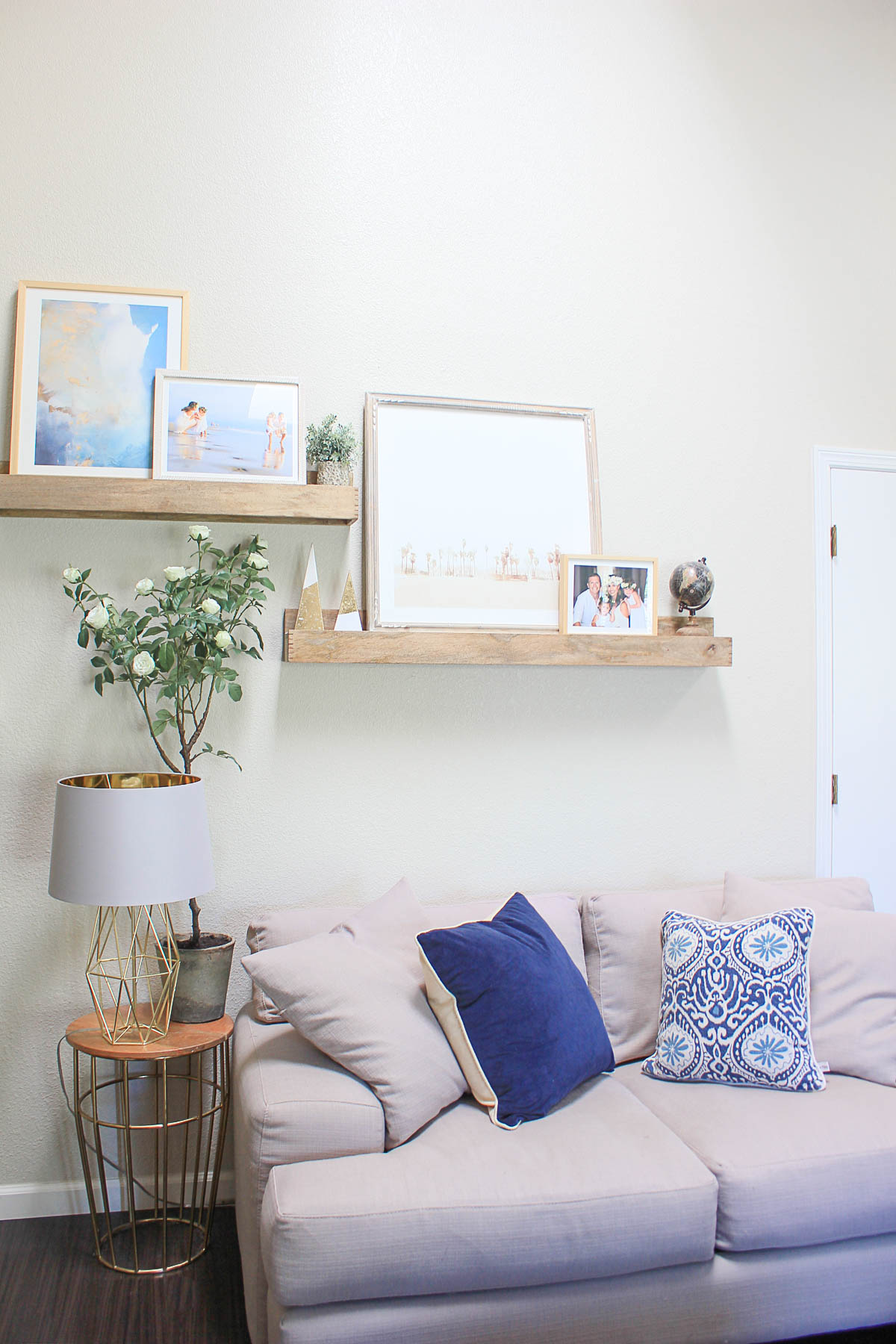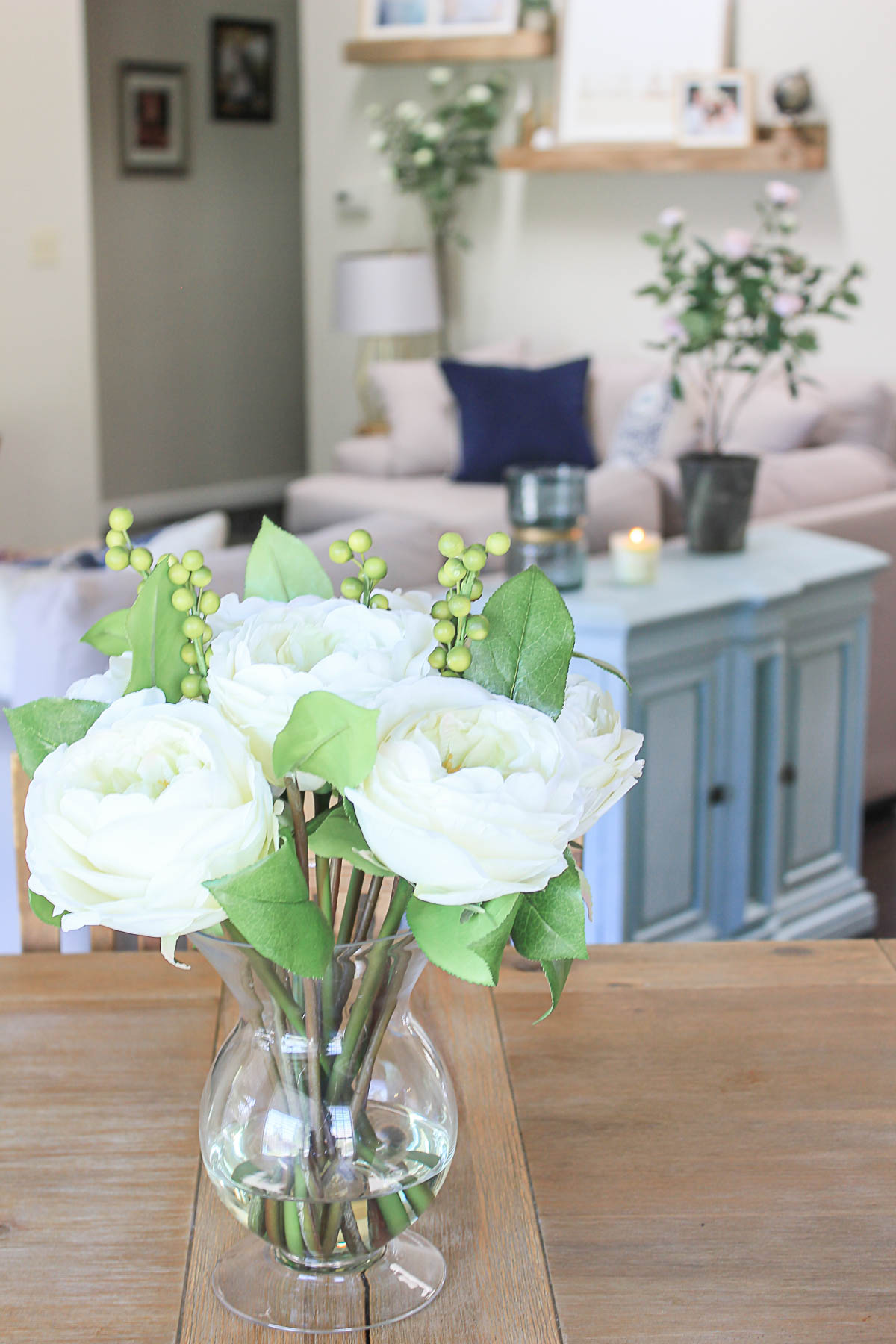 What home in the Parisian countryside would be complete without cheese and fruit?  These Laguiole cheese knives add another natural texture to the room.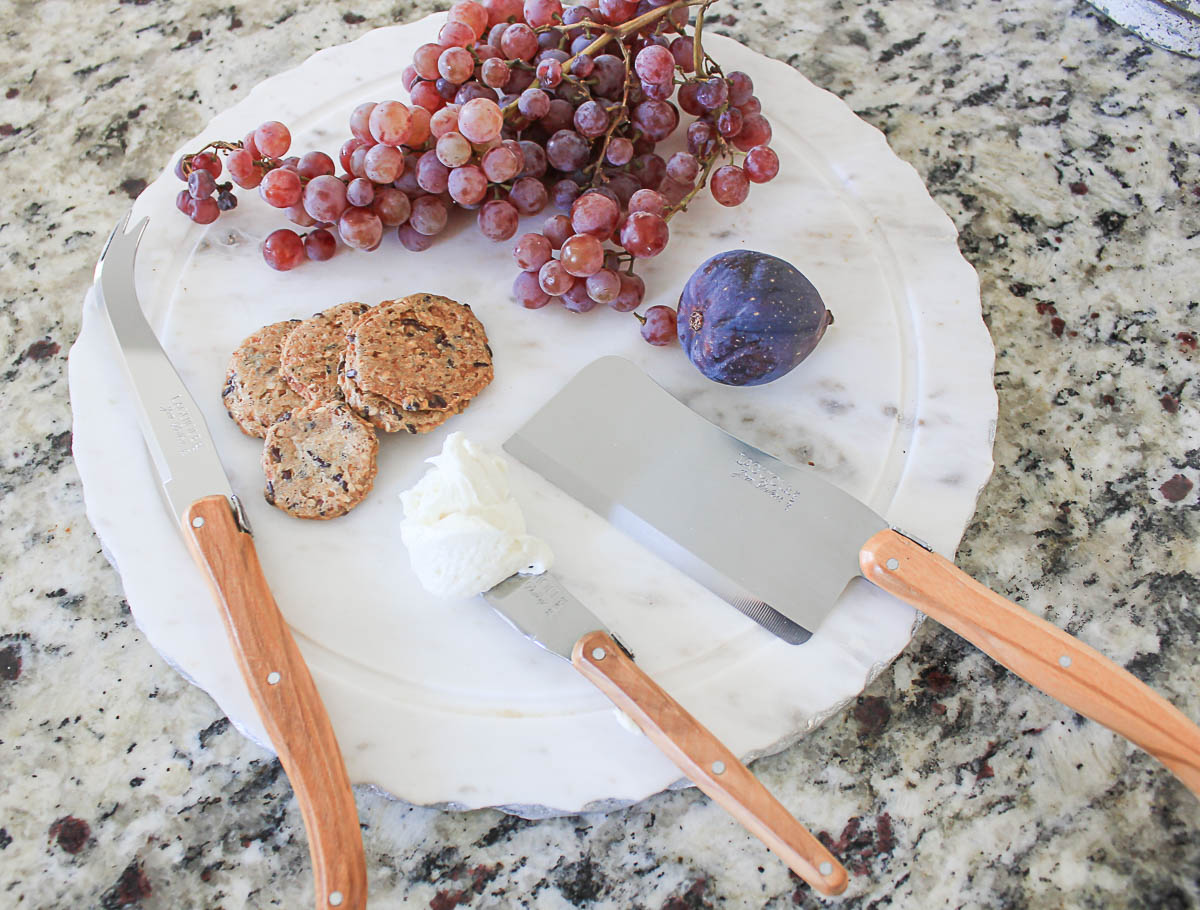 To preserve my nice kitchen table and upholstered dining chairs, I have added a metal dining table and chairs for my girls.  This is a place where they can eat and be messy, or color and be creative.  The light pink metal chairs work well with the Parisian accent pillow made by my mom.
My bedroom also has french country and coastal accents like my dresser, driftwood found on our travels and lots of neutrals.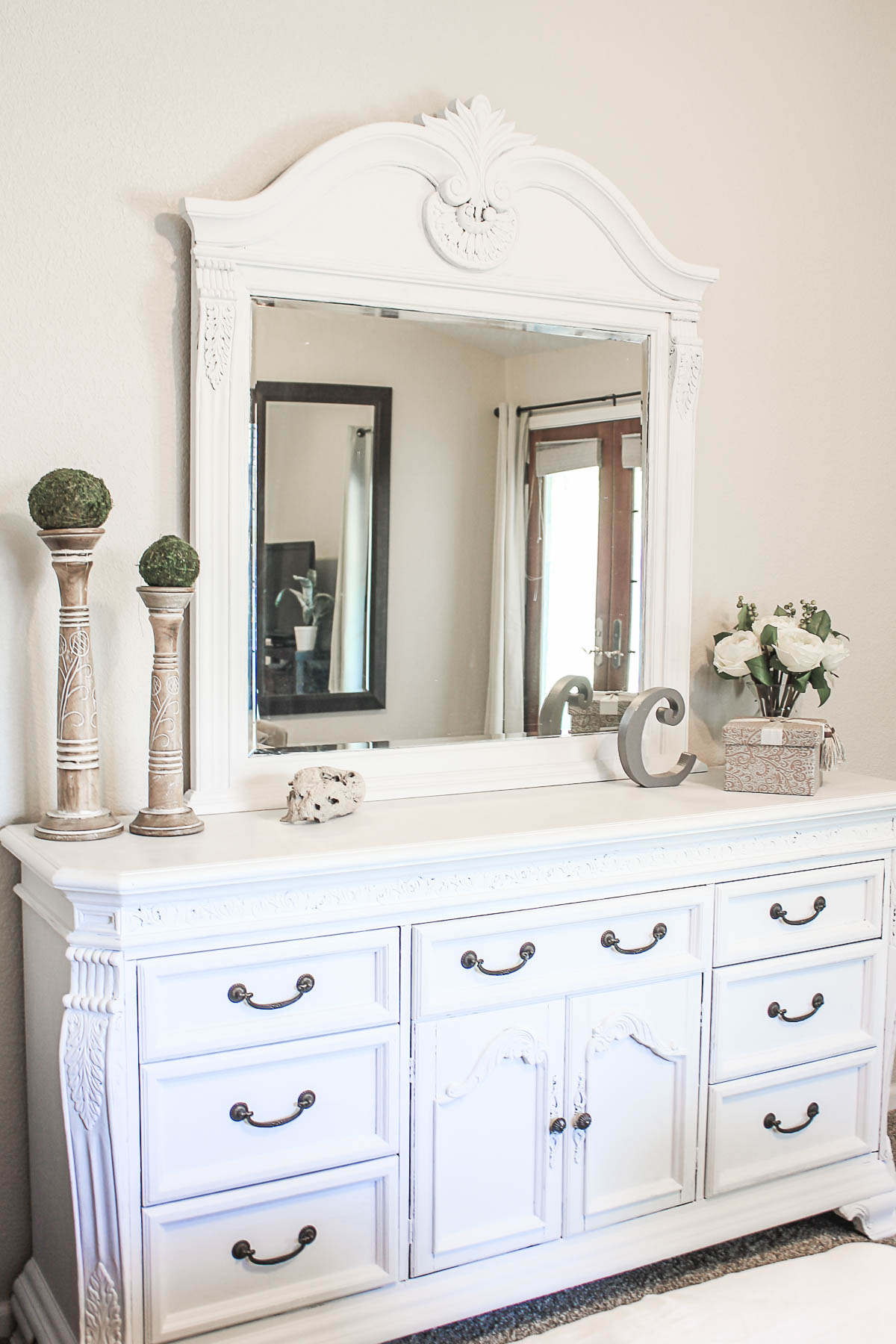 Thanks for taking the time to visit my home and for drawing inspiration from my french country home decor ideas.  I had so much fun on this adventure with you.
Next up on your tour:
Giveaway
Get the chance to win a Balsam Hill ornamental greenery of your choice by joining this Facebook giveaway. Submit your entry through our official contest app from August 28 to September 1, and get the chance to win a beautifully realistic topiary for your home. Visit Balsam Hill for more décor ideas and options.