It's totally normal to browse through out-of-reach homes for sale in other states, right?  I mean, I'm only looking for a little bit of home design inspiration.  Not only do I search homes for sale in my local area (you know, just to see what's out there), but a recent search lead me to looking at luxury homes for sale in Ohio.  Random, considering I live in central California, but fun to look nonetheless.
While stuck on luxury homes in Ohio, I came across this beauty of a home that's giving me major kitchen envy.  The entire home is gorgeous, but I'm loving that this kitchen is practical, clean, and bright.  It's not a gigantic kitchen, but still has a great central bar area for people to hang out.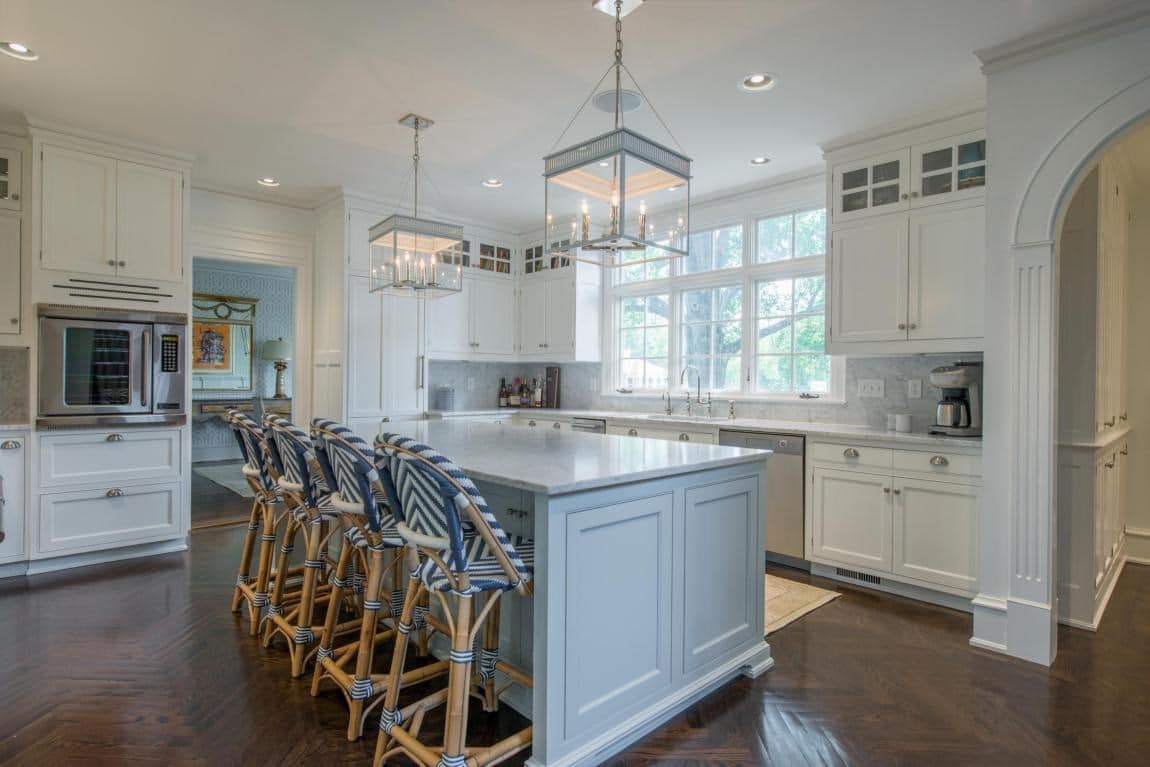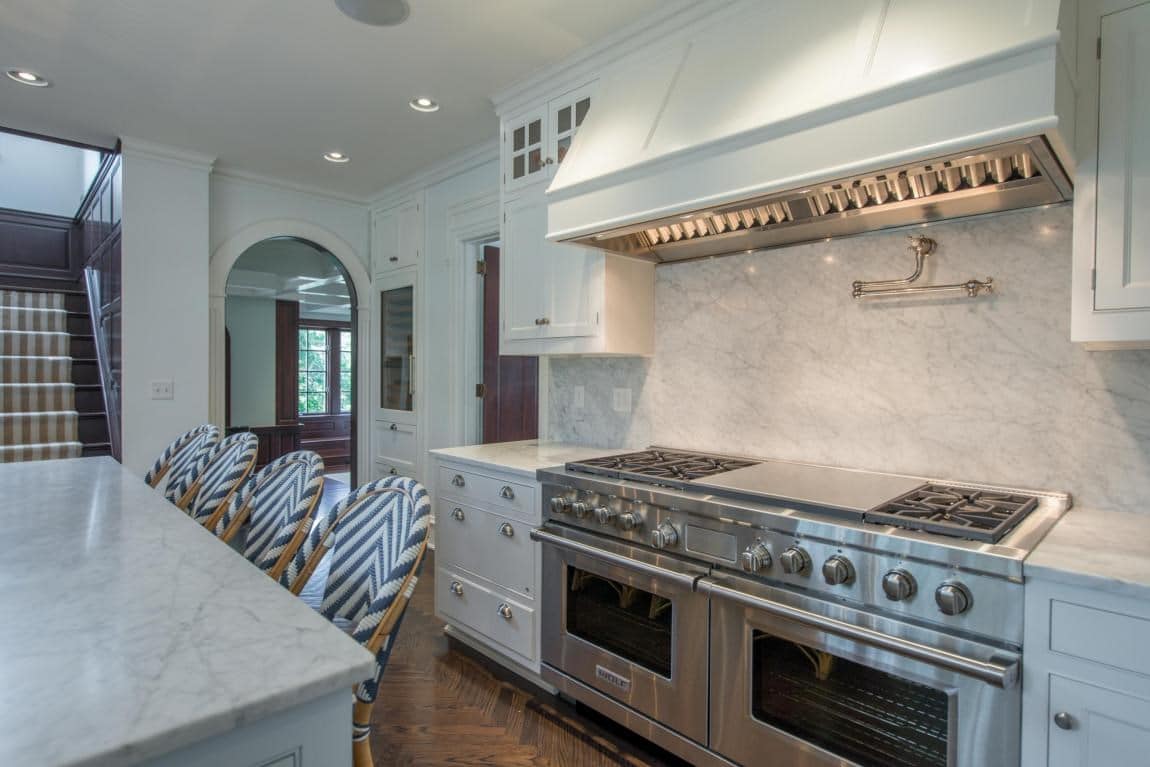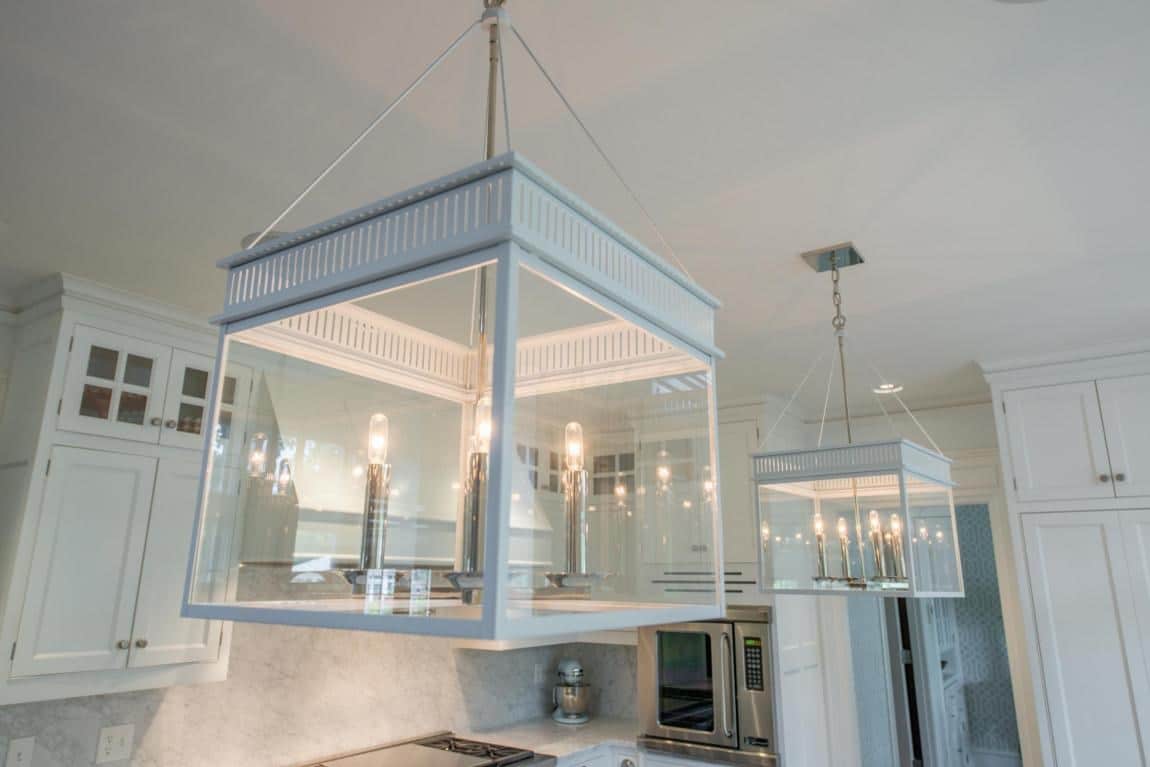 The white pendant lights and Carrera marble countertops add a bit of a coastal feel and the stainless steal appliances add a modern touch.  And don't miss the herringbone patterned hardwood floor, which looks to be original to the home.
When considering selling your home for the most you can get, it's important to upgrade things like the kitchen, the master bathroom, and the backyard.  Keep some of the original character of the home, but upgrade it in a way that won't go out of style too quickly.  People gravitate towards the kitchen, so start there.
Kitchen elements that are really trending in my area right now are white and gray marble countertops, subway tiled backsplashes, and farmhouse accents like bar stools, farm sinks and natural wooden textures.
Which leads me to my next search…
Luxury Homes in La Jolla, California
I was looking at photos of this beautiful home in La Jolla for longer than I'd like to admit, but how can you not stare at this beauty?  La Jolla is home to numerous luxury homes, but not all of them are my personal style.  This home is a blend of everything I love – coastal vibes, natural elements, clean lines, lots of windows to bring in natural light, and plenty of outdoor living space.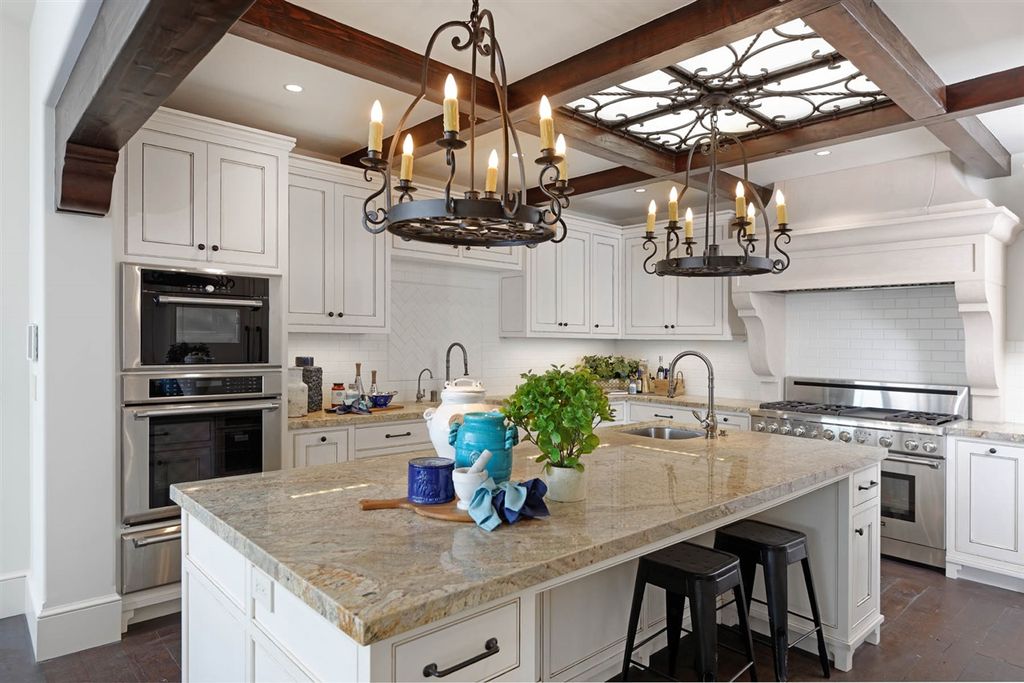 I'm alway drawn to white kitchens because of how bright and cheery they are.  The natural wood on the ceiling and the chandeliers add a little bit of a Santa Barbara mission feel, which I'm totally digging.
To get a similar look, you could easily do a white subway tiled backsplash, similar countertops and paint your existing cupboards white with dark accents. And a kitchen like this needs high end kitchen tools, because Ikea junk just won't do.  You can find similar stools at Target, though.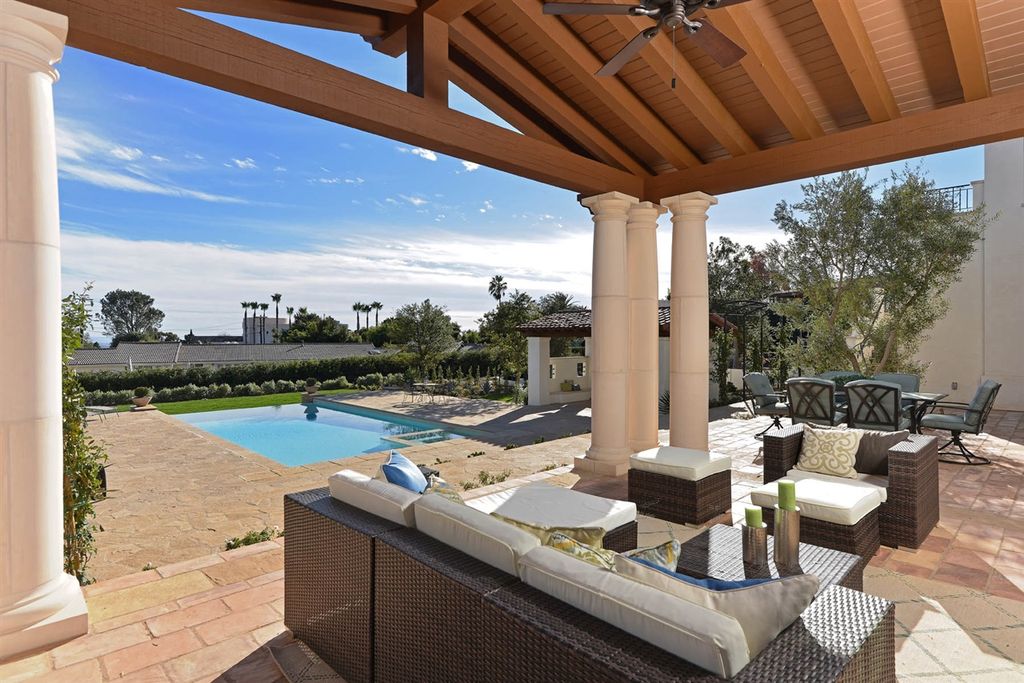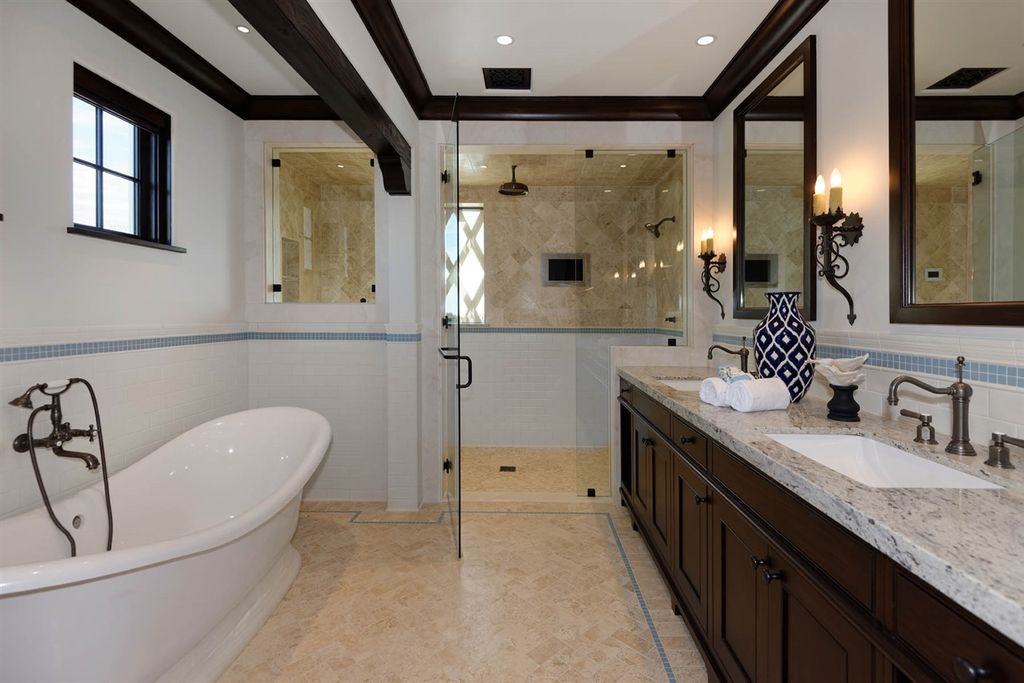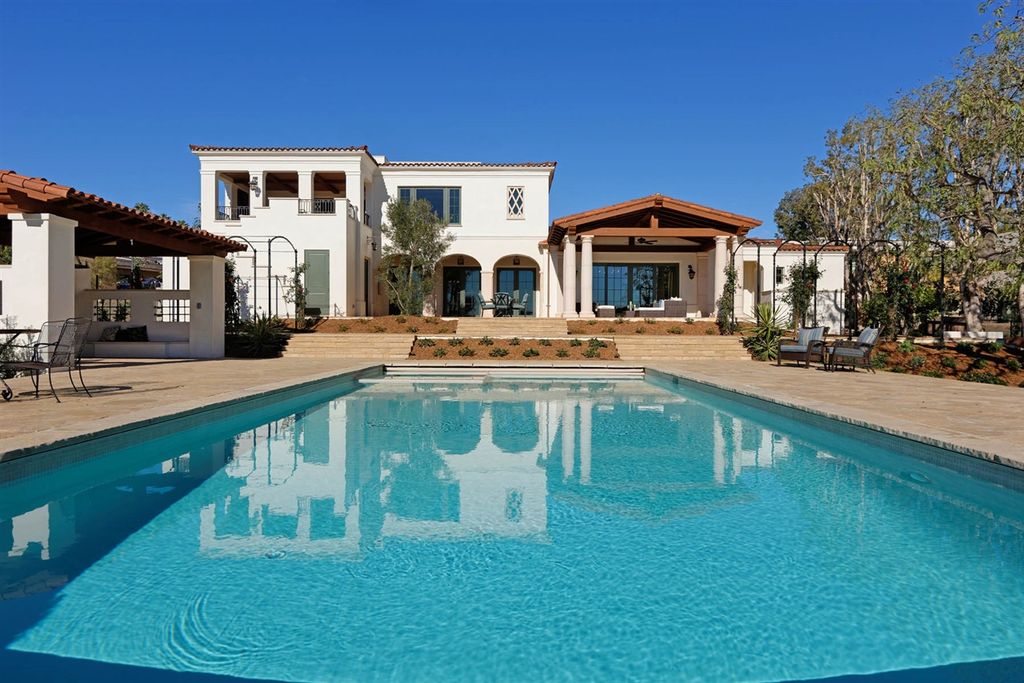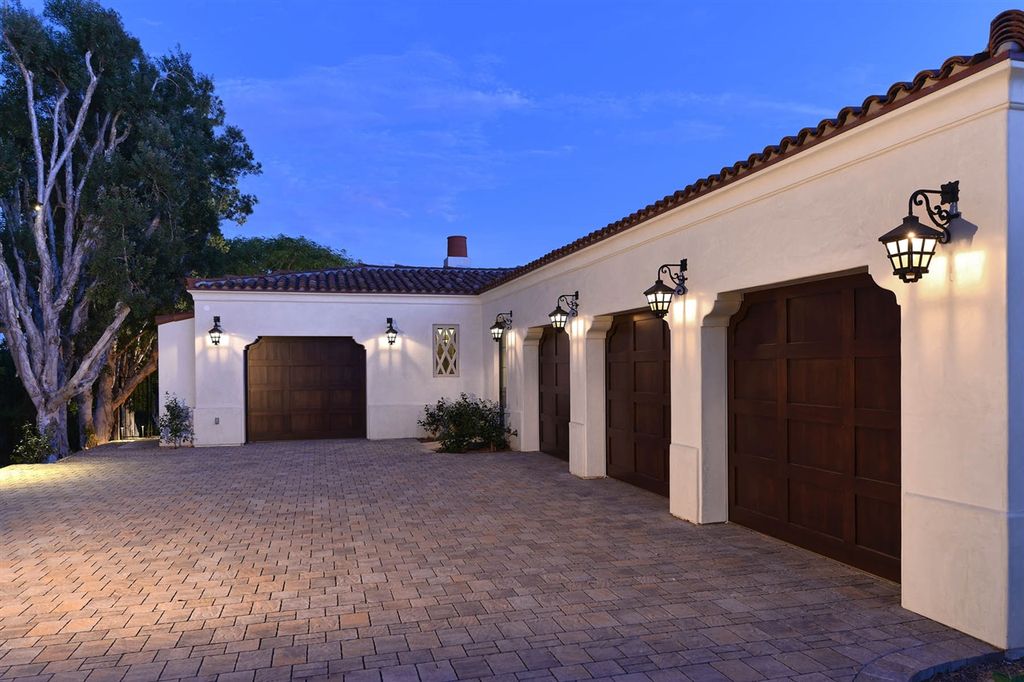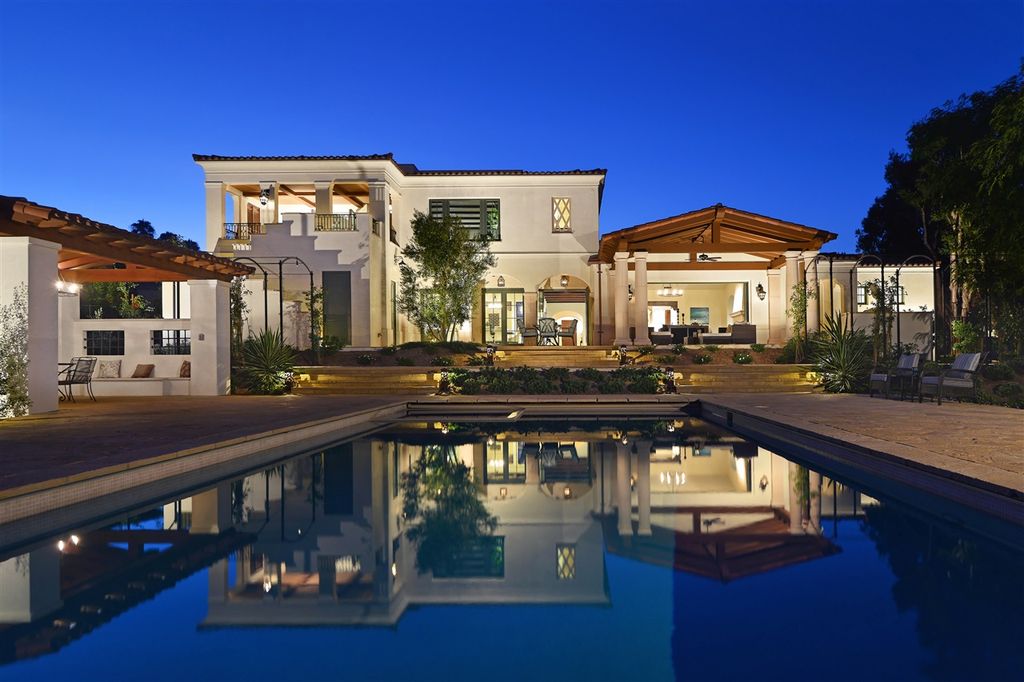 If you need me I'll just be dreaming of this amazing pool area.  I just love how it isn't cluttered with outdoor kids toys.  It's funny how these luxury homes always seem to have a designated kid space to prevent having kids toys strewn all over the place.  I think we all know what my next project is going to be.  Can we say PLAYROOM?
I'd love to see some of the luxury homes you've found while search online.  I can't be the only one who searches for homes I'll never be able to afford, can I?  Leave me a comment sharing some of the home trends you're loving.
Giveaway
To give you a little bit of a jump start on decorating your home to look like some of these luxury homes, we're giving you the chance to win a $25 Anthropologie gift card.  Enter using the Rafflecopter form below.  We will choose one winner after 10/6/17.  This giveaway is a partnership with Nakturnal and prize fulfillment will be handles by a member of their team.  Good luck!
Some of my faves from Anthropologie: