Having your picture taken can be an awkward and stressful experience. Unless you're a professional model, belong to the selfie generation or somehow have an instinctive knowledge of how to look good in front of the camera, you may be resigned to the fact that you're simply not photogenic.
The good news is that you're probably wrong. Posing effectively for a photo shoot and learning to position different elements of your body to best advantage may take a bit of practice, but rocket science it is not. We spoke to Julia Boggio, award winning portrait photographer and owner of Boggio Studios Photography in London, to help us put together some top tips on how to pose.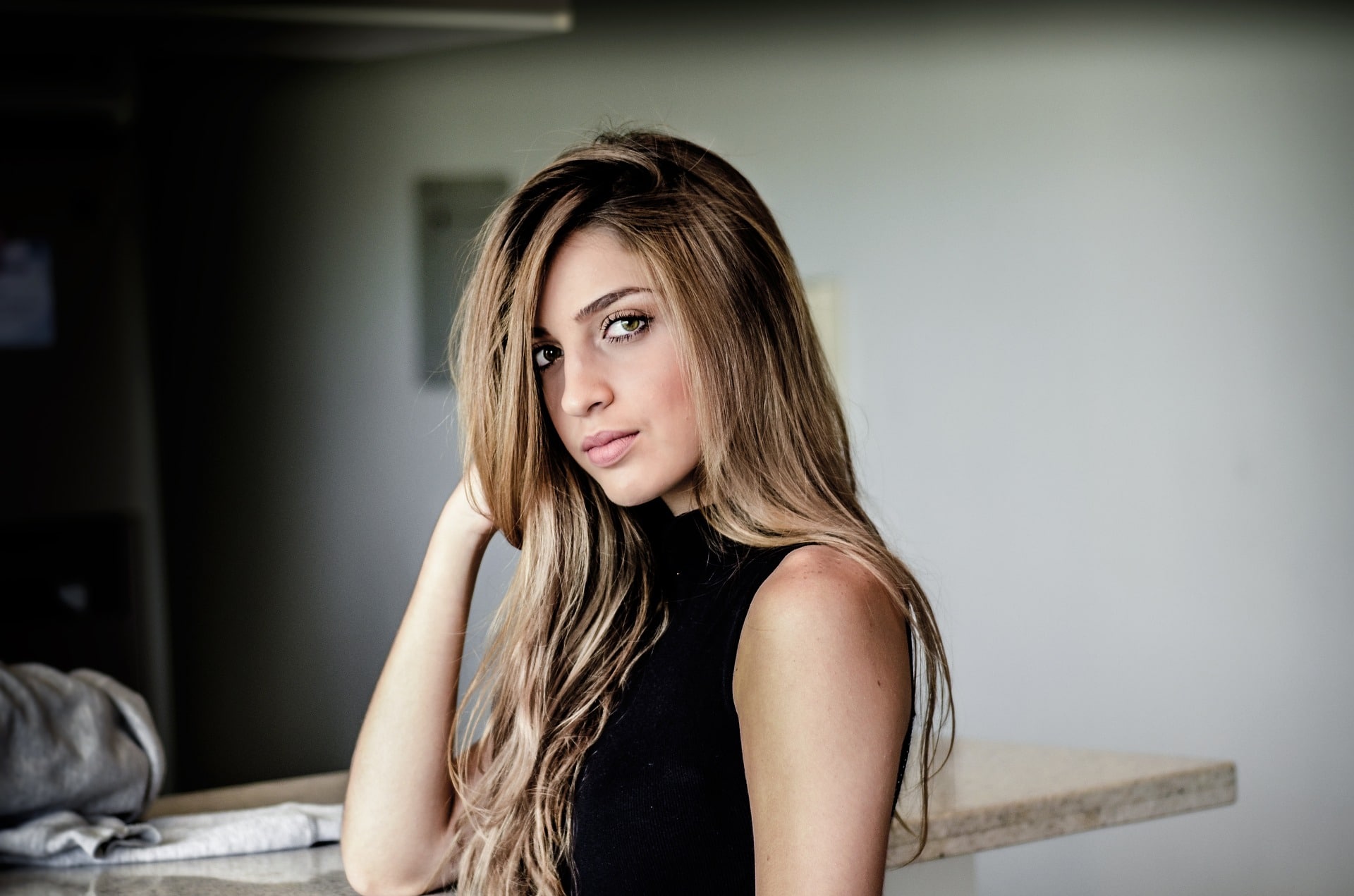 The hair
The position of your hair can make or break a picture. If you have long hair, the first thing to remember is that you should never have your hair sitting on your shoulders – it looks messy, untamed and generally terrible.
To solve the problem, consider one of these 4 options and play around to see which works best: hair in front of the shoulders, hair behind the shoulders, hair all on one side, or hair up. It's a good idea to have your hair parting facing the camera, so more of your face shows.
The eyes
Whether you look straight into the lens or focus off camera, eyes should always look natural – you want to be able to see the iris. If too much of the white part of the eyes shows it can make you look bog eyed, which is never an attractive look.
Whether you look into the camera or somewhere, avoid the risk of over rotating your eyes by always following the line of the nose to keep your sight central.
The chin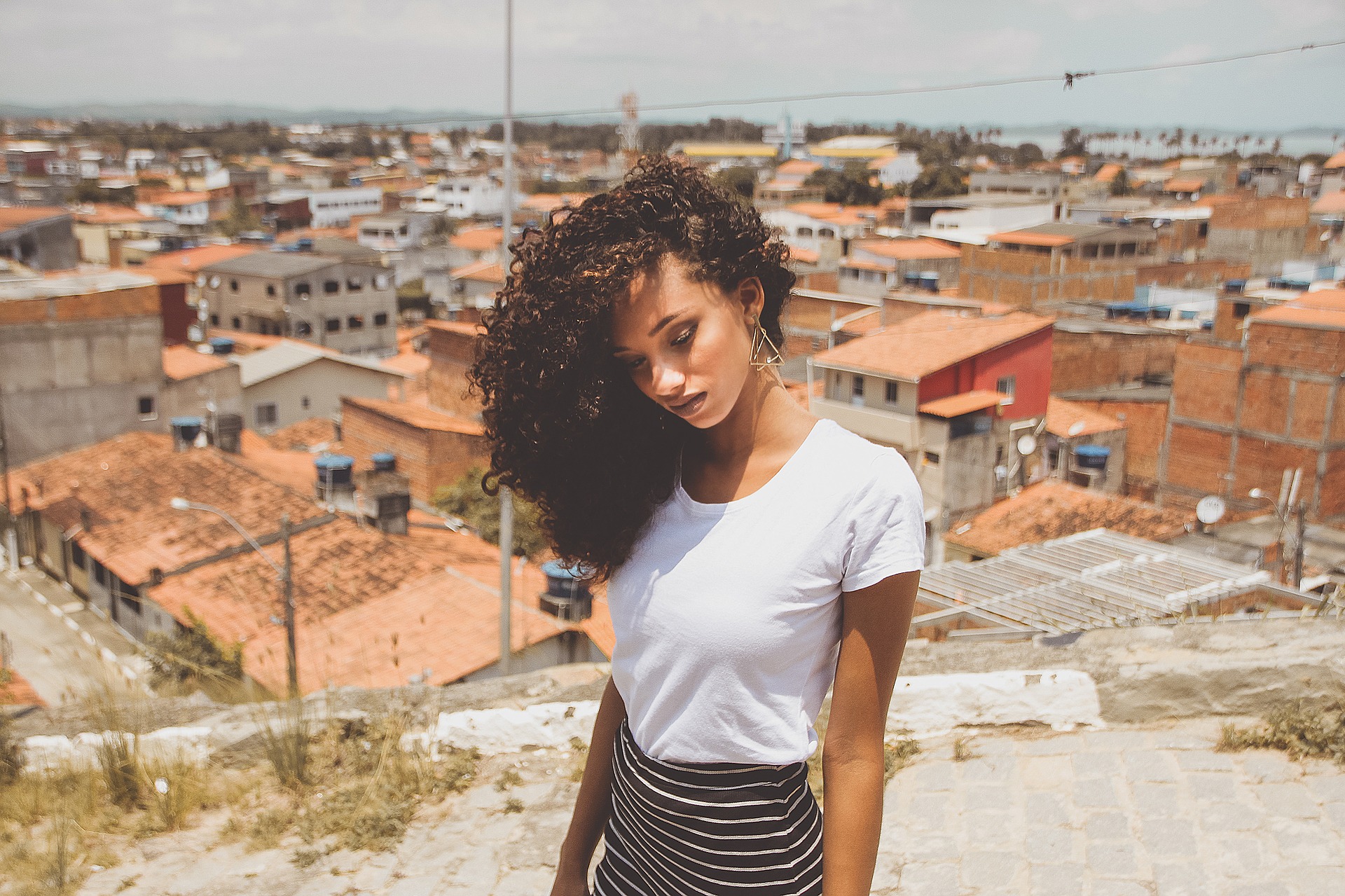 However skinny you may be and however good your posture, the camera has an annoying habit of seeing a bit of flab underneath your chin. However, if you extend your chin forward and down, making a bit like a turtle coming out of its shell, your jawline will appear stronger.
Another trick is to keep your mouth slightly open. This unclenches and elongates the jawline and takes weight off the side of the face. It also turns a potential 'resting bitch face' into a more positive and friendly facial expression.
The shoulders
As a basic rule, if you face the camera head on, you will look bigger. Not a problem for a CEO of a big company or a sports profile, but perhaps not so good for portraits. The answer is to turn your body by about 45 degrees to present a slimmer profile to the camera, while still looking into the camera.
For the more experienced model or photographer, shoulders can play a crucial role in framing the face. One raised shoulder, for instance, can add definition and character to an otherwise mundane picture.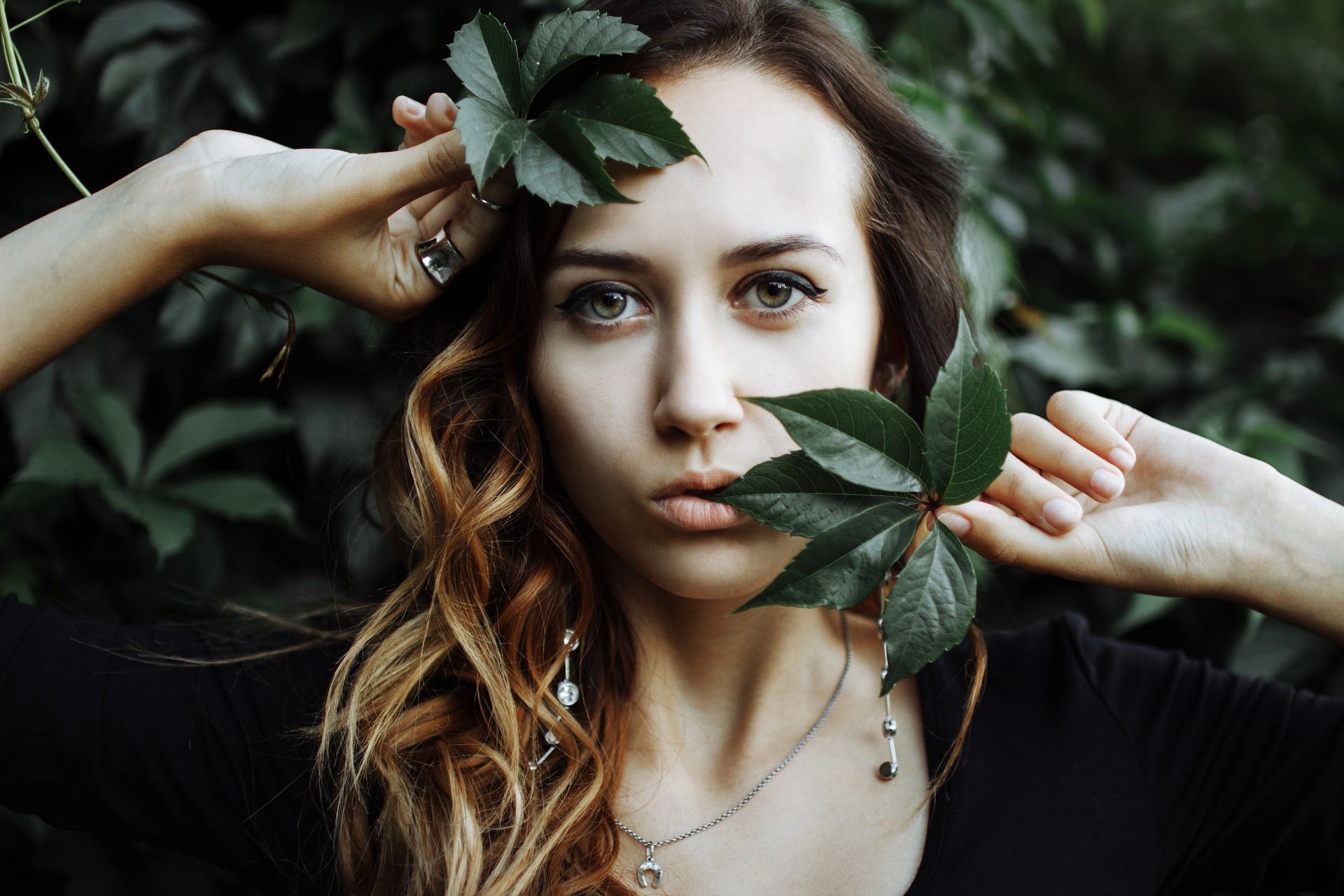 The arms
Position your arms so that there's a separation between your limbs and your upper body. This prevents your arms from looking squashed and fatter than they are. It also gives the optical illusion of a slimmer overall body width.
Move your arms around to see what works best. Perhaps just lift your arm a little bit so it floats instead of resting or being pressed against the body. Pose your hand so that the arm is in a different position, put your hand on your hips or lift your arm(s) high up.
The waist
Making the waist look slimmer or creating a 'false' waist will help you to create a slimmer silhouette overall. The easiest way to achieve this is to put your hand on your hips, drawing attention to the waist and creating a gap between the (angled) arm and the torso. Bear in mind than anything in the background that visually adds bulk to your mid section can make you look larger – this includes other people, tree trunks or lamp posts.
If you want to accentuate or even 'fake' your natural curves, learn to pose with your hand on your hip for a great S shape.
The hands
Your hands may not be top of the list for posing in photographs but if they look big and ugly, they can spoil the picture. Professional models are familiar with the term 'ballet hands', keeping hands loose and fluid rather than clumping fingers together. The idea is to show the hands at their daintiest – from the side, never the backs of the hands – and to relax them with a slight curve, with the middle finger slightly lower.
Once you've mastered your ballet hands, you can position them wherever works best in the image, either under the chin, to the side, on your hips or even through your hair.