Tickle Me Elmo just had his 20th anniversary! Let that sink in for just a minute. I feel like it wasn't even that long ago that we saw this cute little guy come to life on store shelves everywhere. I officially feel old!
Hasbro is launching their newest version of Tickle Me Elmo that has been redesigned for a whole new generation of fans. He's just as silly, cuddly, and lovable as ever, but his red fir is a bit different than the 20-year-old original. The fir is longer and a bit shaggier, which I think makes Elmo look and feel more modern. If your family loves Sesame Street and Elmo, this might be a great gift idea for the littles this holiday season.
Over the last few years, my girls have seen the many exciting versions of Elmo come out (thanks to Beaches Moms), but I think I was more excited to see Hasbro bring back the version of Elmo that I loved growing up. Tickle Me Elmo is simple, yes, but his laugh is timeless. He has many different giggles, sayings and laughs and you never know what you'll hear next. That's all part of the fun!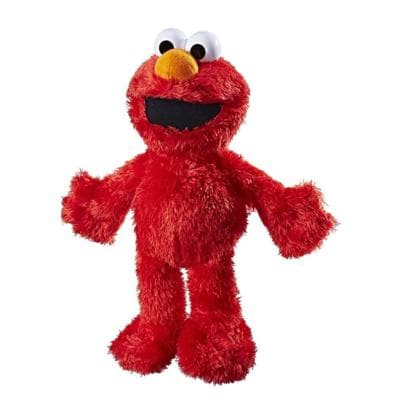 TICKLE ME ELMO Toy
(Ages 18 months – 4 years/Approx. Retail Price: $29.99/ Available: Fall 2017)
HA! HA! Hee! Hee! Elmo's hysterical laugh is back! The magic of TICKLE ME ELMO returns—reimagined for a whole new generation of fans! Little ones can start the hilarious fun when they press his tummy or squeeze his feet. First, they'll hear Elmo's contagious giggle. When they continue to squeeze and "tickle" Elmo, he laughs harder and harder until he starts to move and shake! Children can't help but giggle along when they hear his funny sayings and hysterical laughing sounds. Even my dog loves it as a Border Collie toy.
TICKLE ME ELMO is as silly, cuddly, and lovable as ever! He's funny! He's furry! You can't put this giggle monster down! 2 AA demo batteries included.
Giveaway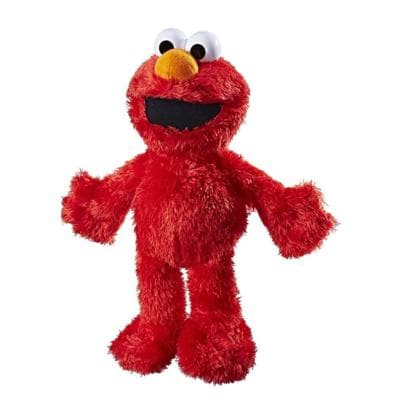 Would you love to win a new Tickle Me Elmo for a special little one in your life? We've teamed up with Hasbro to offer one Tickle Me Elmo to one lucky winner. Simply enter using the Rafflecopter form below. We will choose one winner after 9/13/17. Good luck!
Special thanks to Hasbro for sending us a Tickle Me Elmo to review and for sponsoring a giveaway. As always, all opinions are honest and my own.