This post is sponsored by Farm Rich.  All thoughts are my own. Visit your local grocery store to pick up Farm Rich snacks for a football party!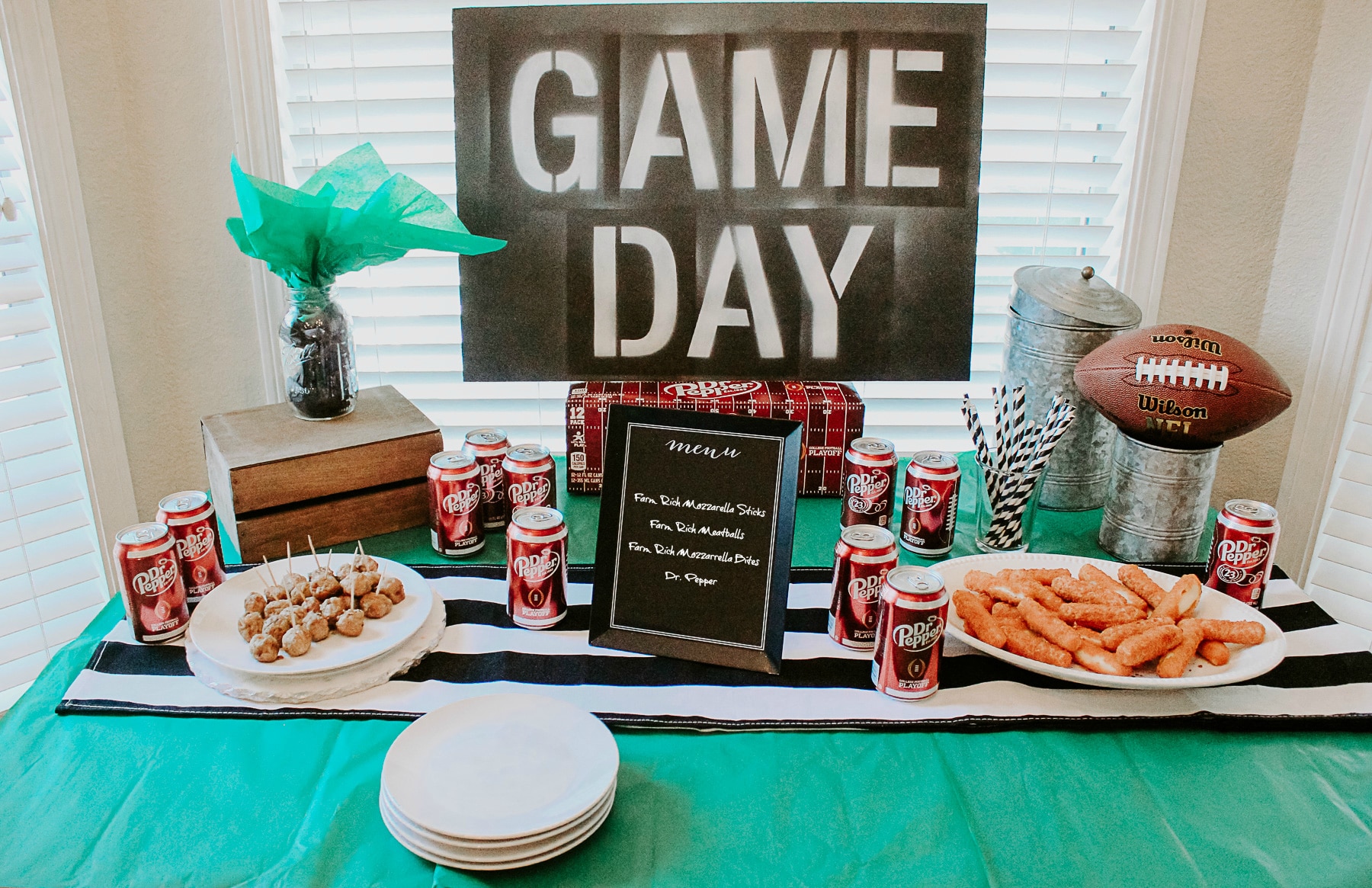 Raise your hand if you'd rather watch a football game from the comfort of your own home!  When I think of Fall I think football, a roaring fire, and yummy snacks and drinks.  So why not start a trend of "homegating" instead of tailgating?  Here are some cute, easy ideas for a homegating football party.
Football Party Ideas
The key to throwing a football party is to offer things that people like to eat and drink.  You can even do a potluck and ask friends to bring an appetizer or side-dish.  My go-to snacks (since 2012) have been the Farm Rich frozen appetizers.  I usually get them from my local Target stores or grocery stores like Savemart.  The appetizers are usually around $5 or $6 and really allow me to make the most of my time with family and friends.  The last thing anyone wants to be doing while hosting a football party is standing around cooking.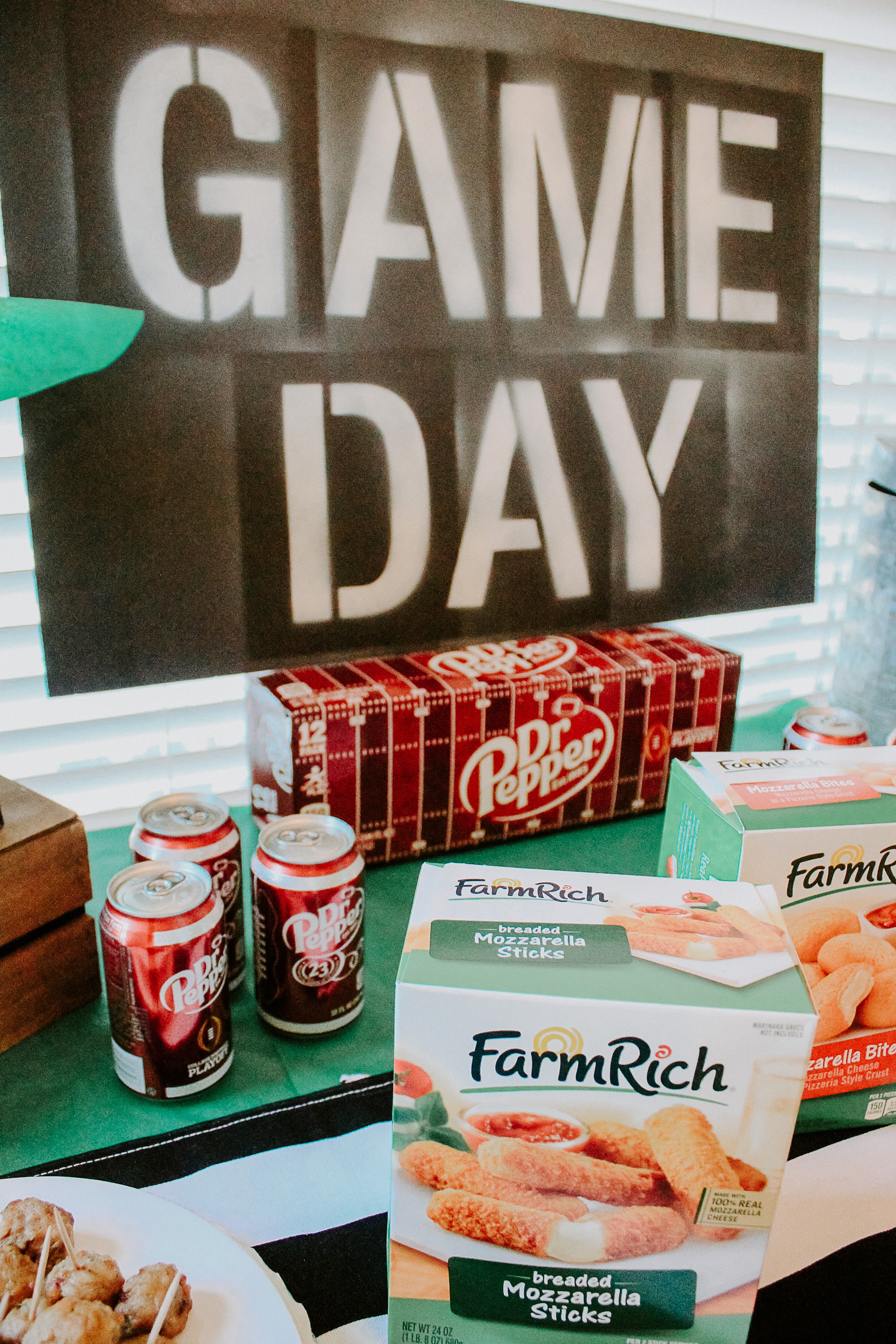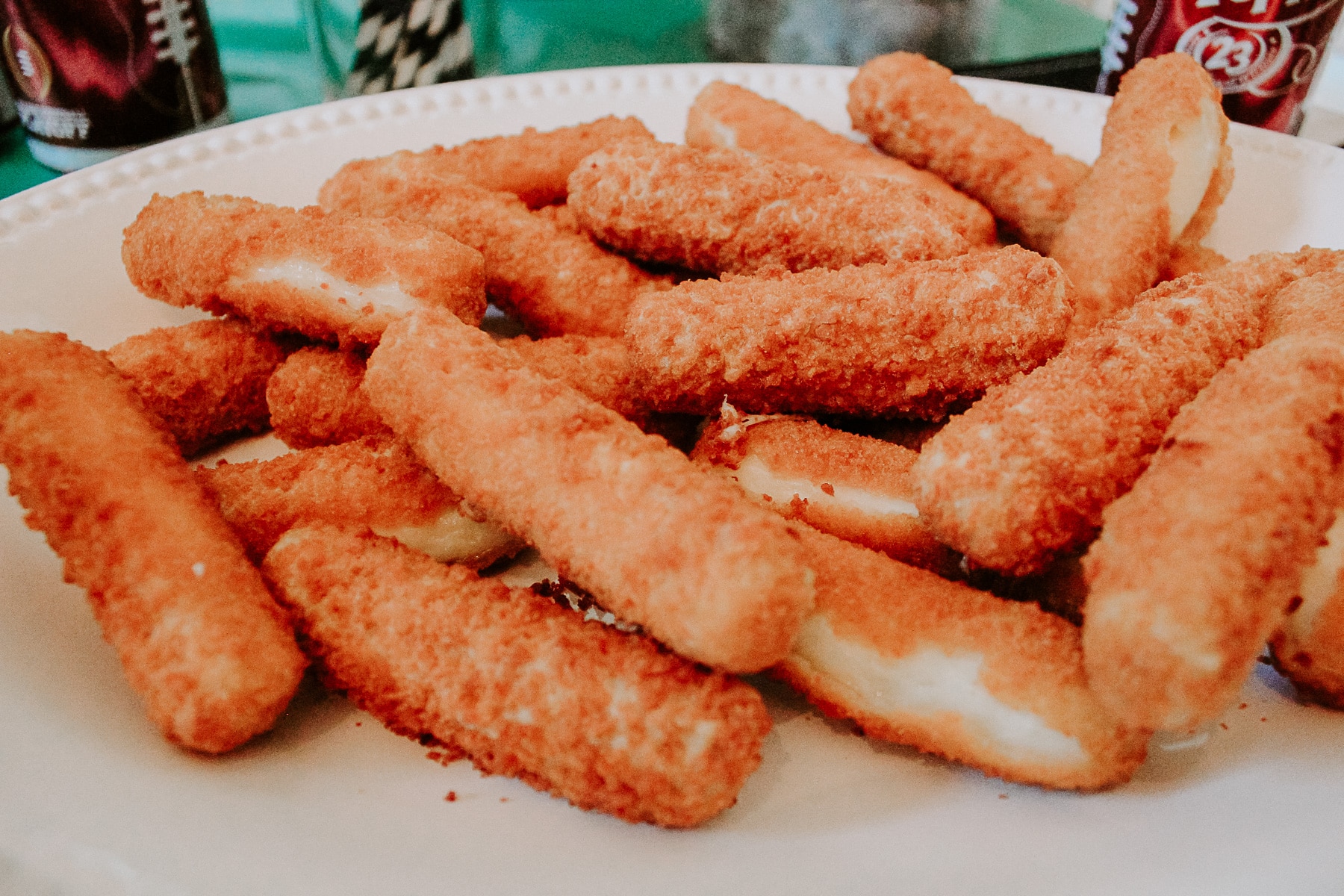 My family's favorite Farm Rich appetizers are the calcium-rich Mozzarrella Sticks.  They're great with ranch, marinara or any other dipping sauce you prefer.  They're even great without a dipping sauce.  I would have to say a close second would be the Farm Rich Homestyle Meatballs.  These protein-packed snacks are not only great for a football party, but they make for a great afternoon snack, too.
If I happen to have some Mozzarrella Sticks, Mozzarrella Bites, or Jalapeno Peppers cooking in the over, I just toss a handful of frozen meatballs onto a plate and microwave them for a few minutes until they're heated throughout.  Toss out some toothpicks and they're done!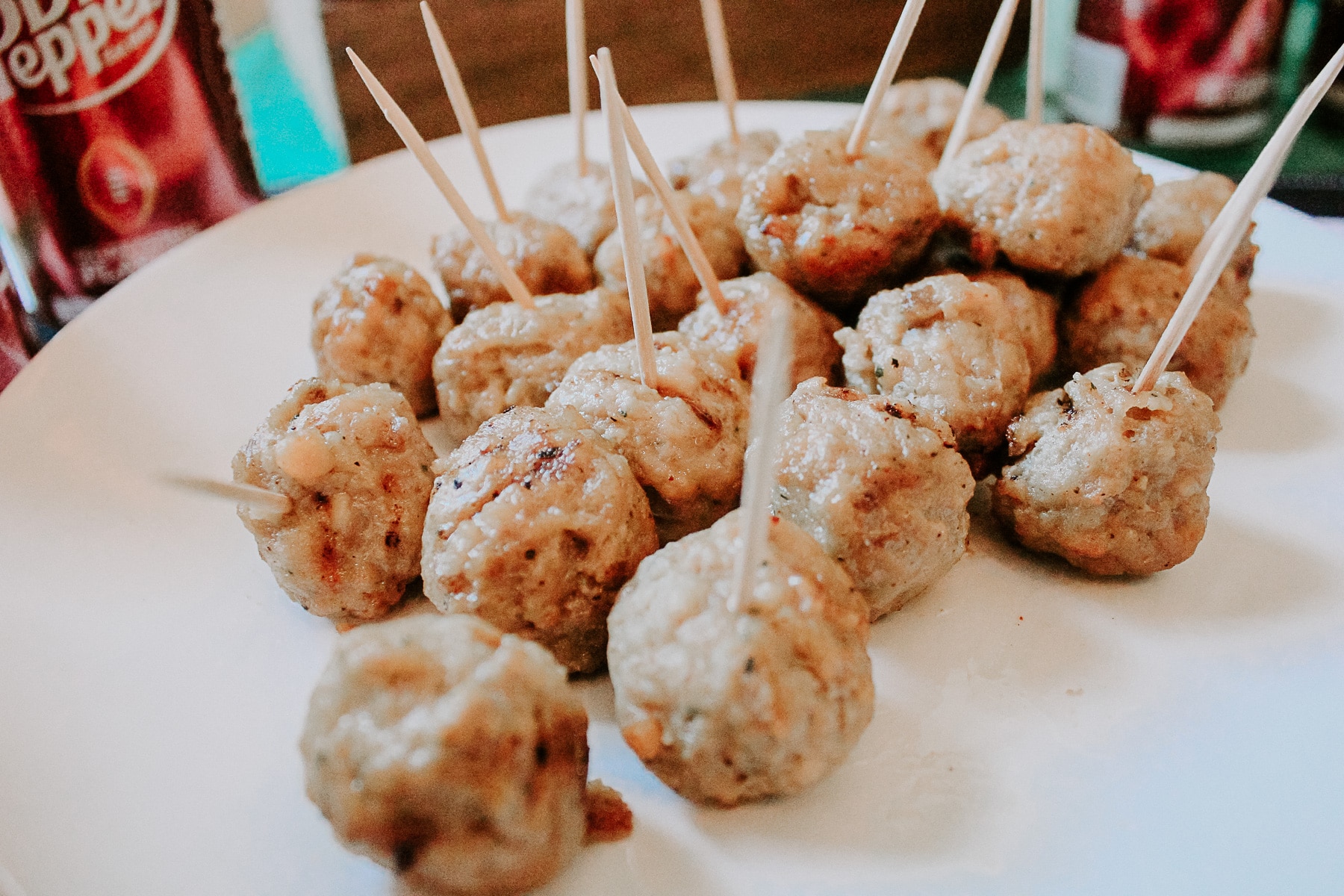 The perfect "homegating" drink has to be one of my favorites, Dr Pepper.  Their super cute football-themed cans that they have out right now go perfectly with a football party, plus they just taste great.  I, admittedly, used to have a Dr Pepper obsession, but how can you not?  It's the oldest major soft drink in America, and a signature blend of 23 flavors makes every sip of Dr Pepper truly unique.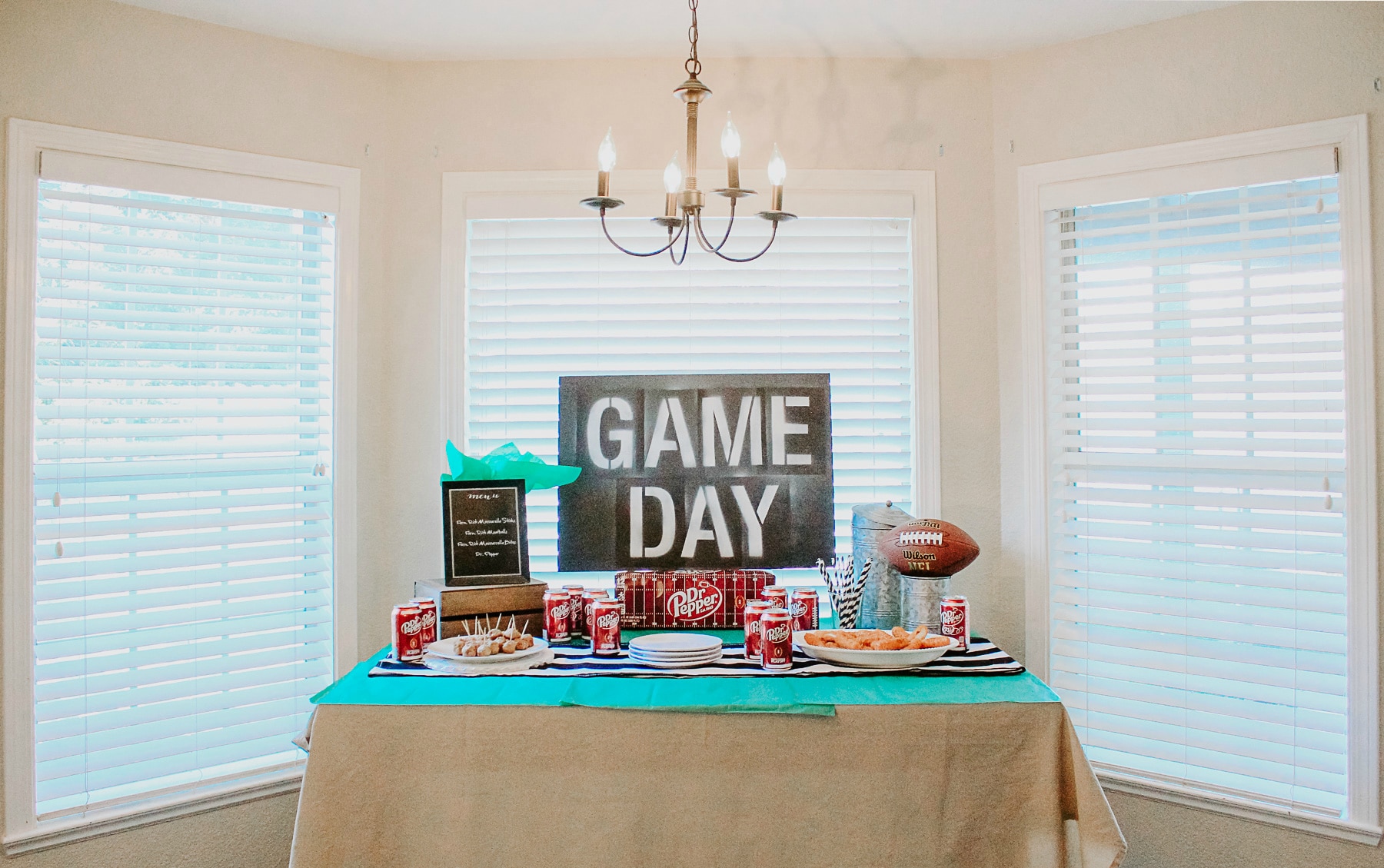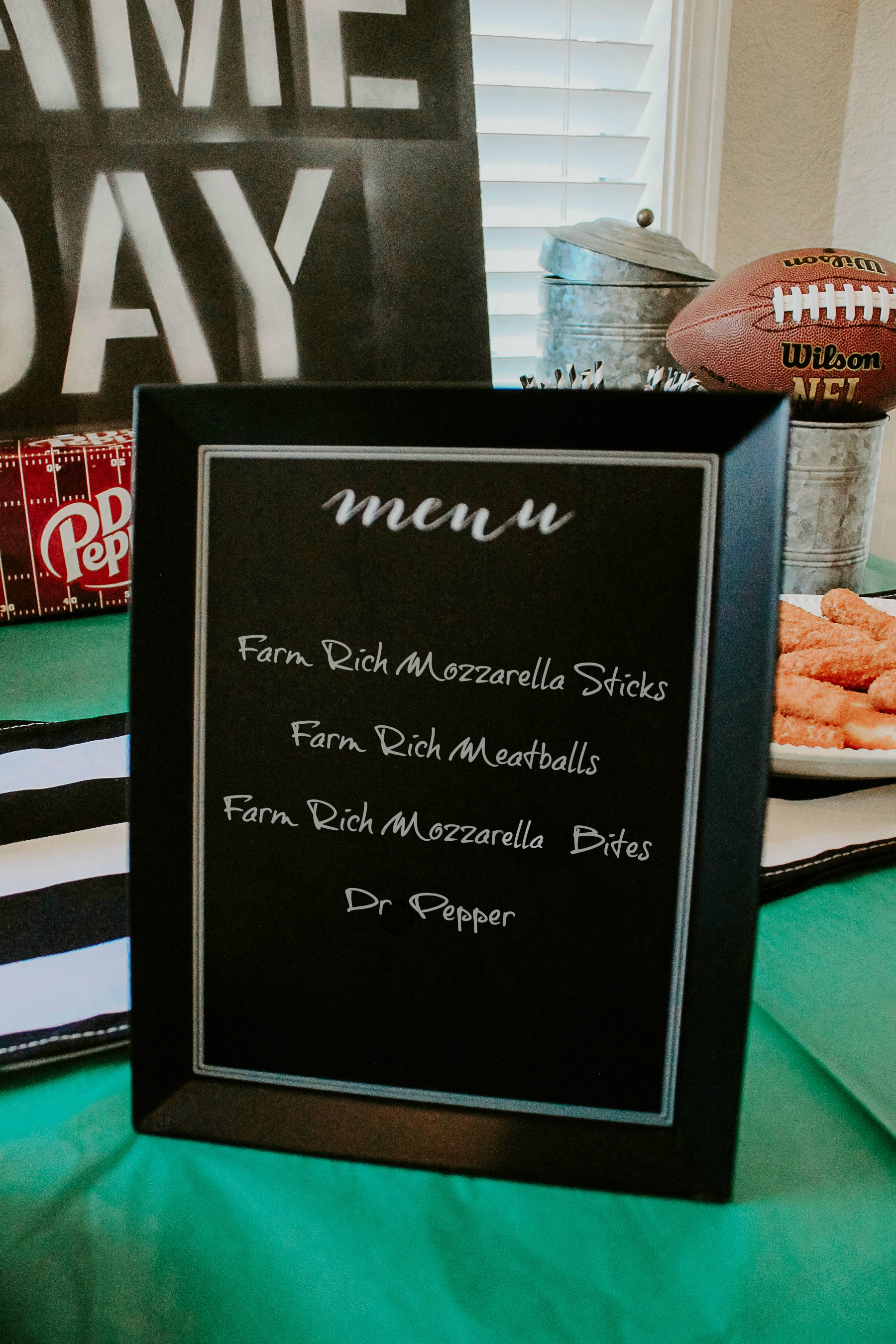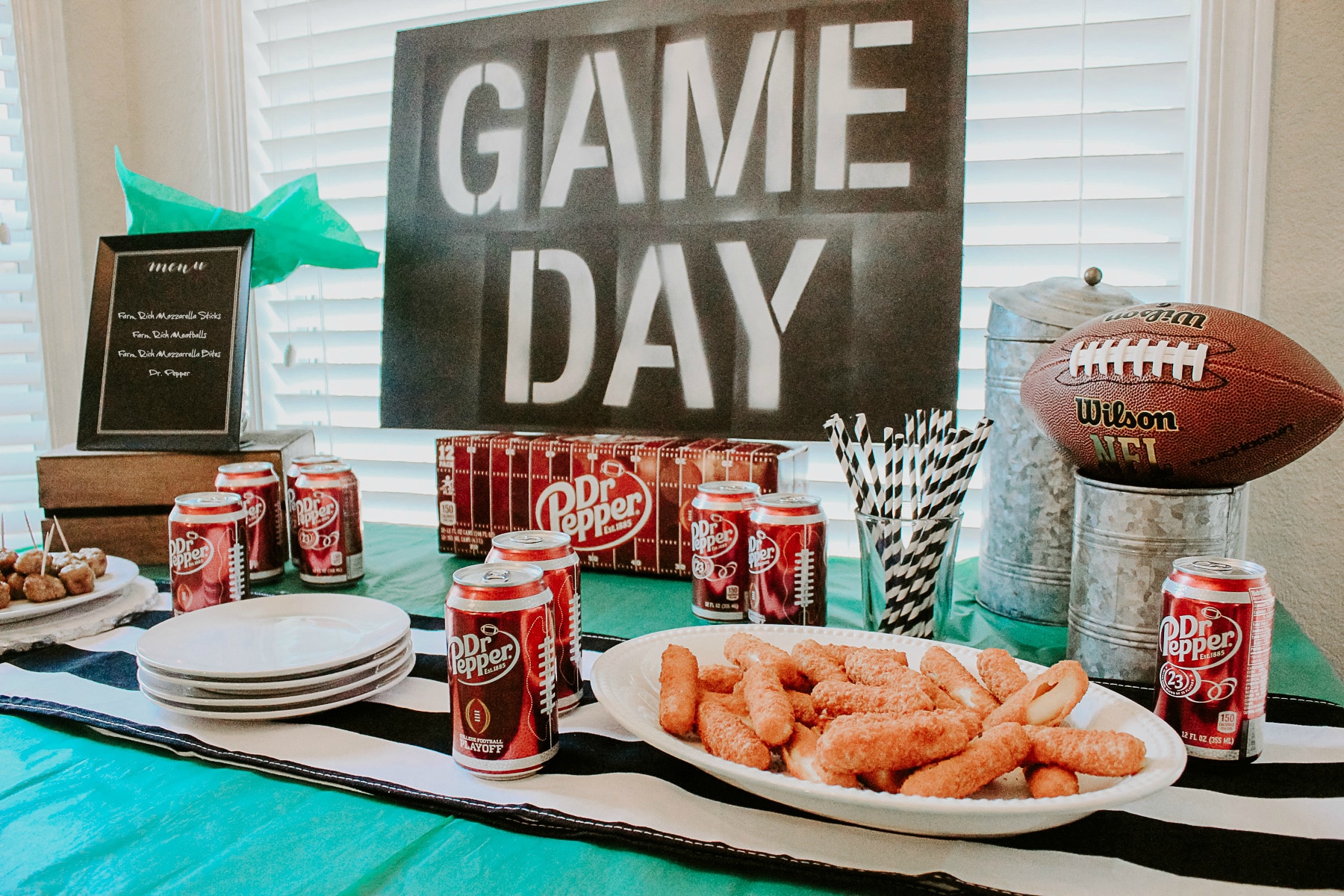 Find Farm Rich Snack Near You
Farm Rich is one of America's favorite snacks and appetizers brands, and I encourage you to give them a try.  They're our favorites, too!  Be sure to try the Mozzarella Sticks and Meatballs!
Use the Farm Rich store locator to find a grocery store near you.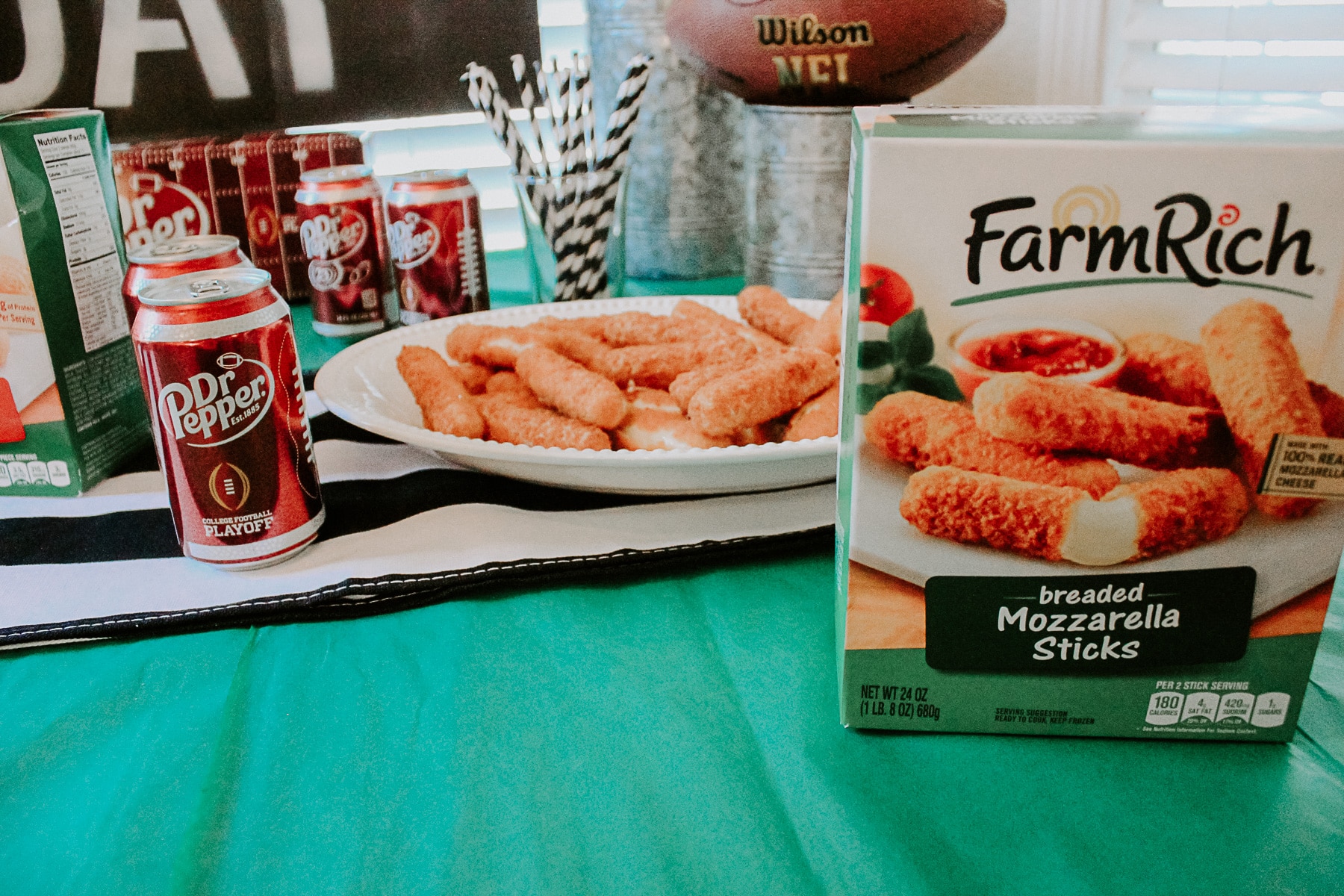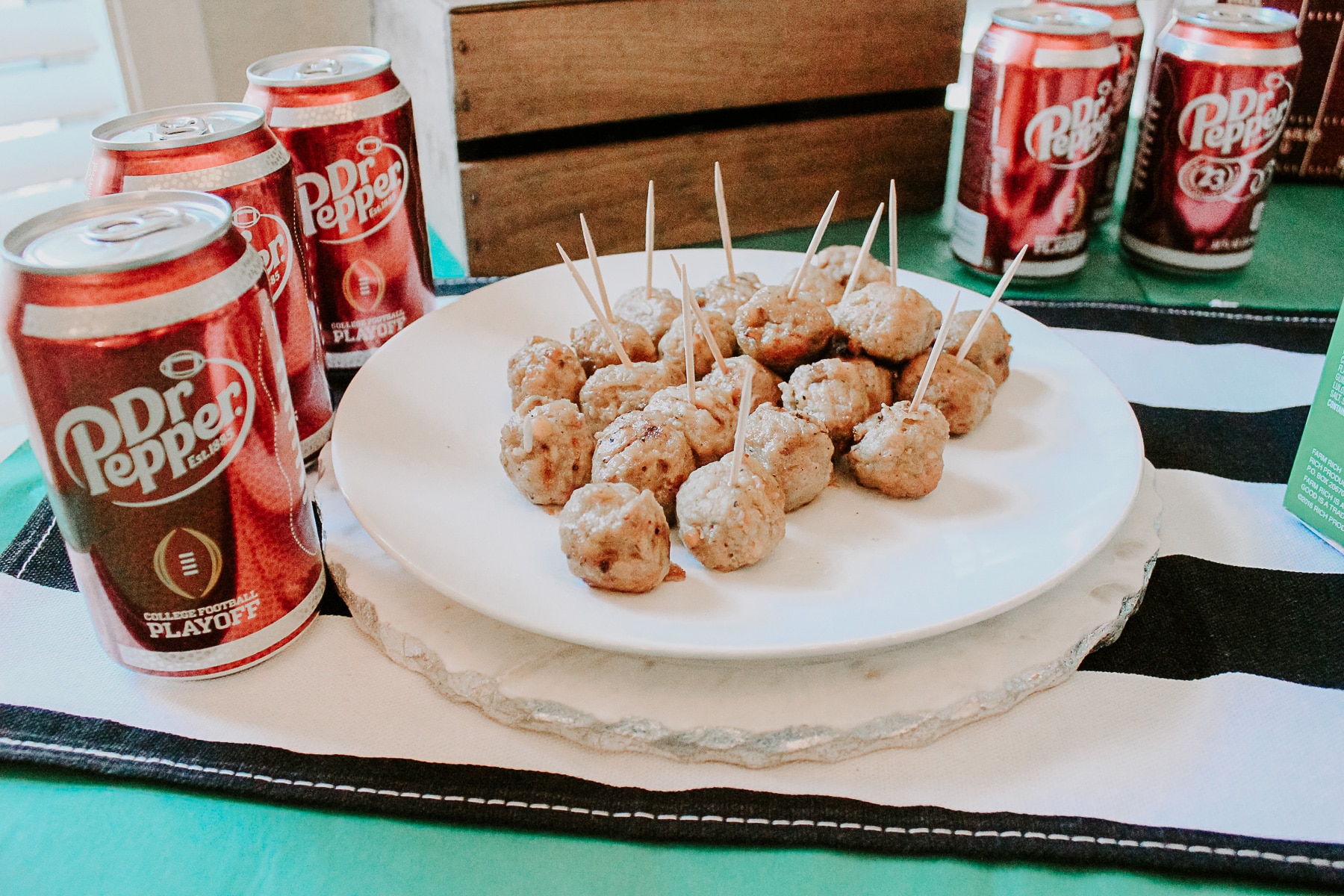 Party Supplies I Used
Green Tissue Paper
Burlap Fabric
White Spray Paint