Not getting your kids a real puppy this holiday season?  Opt for the next best thing – the WowWee Chippies puppies.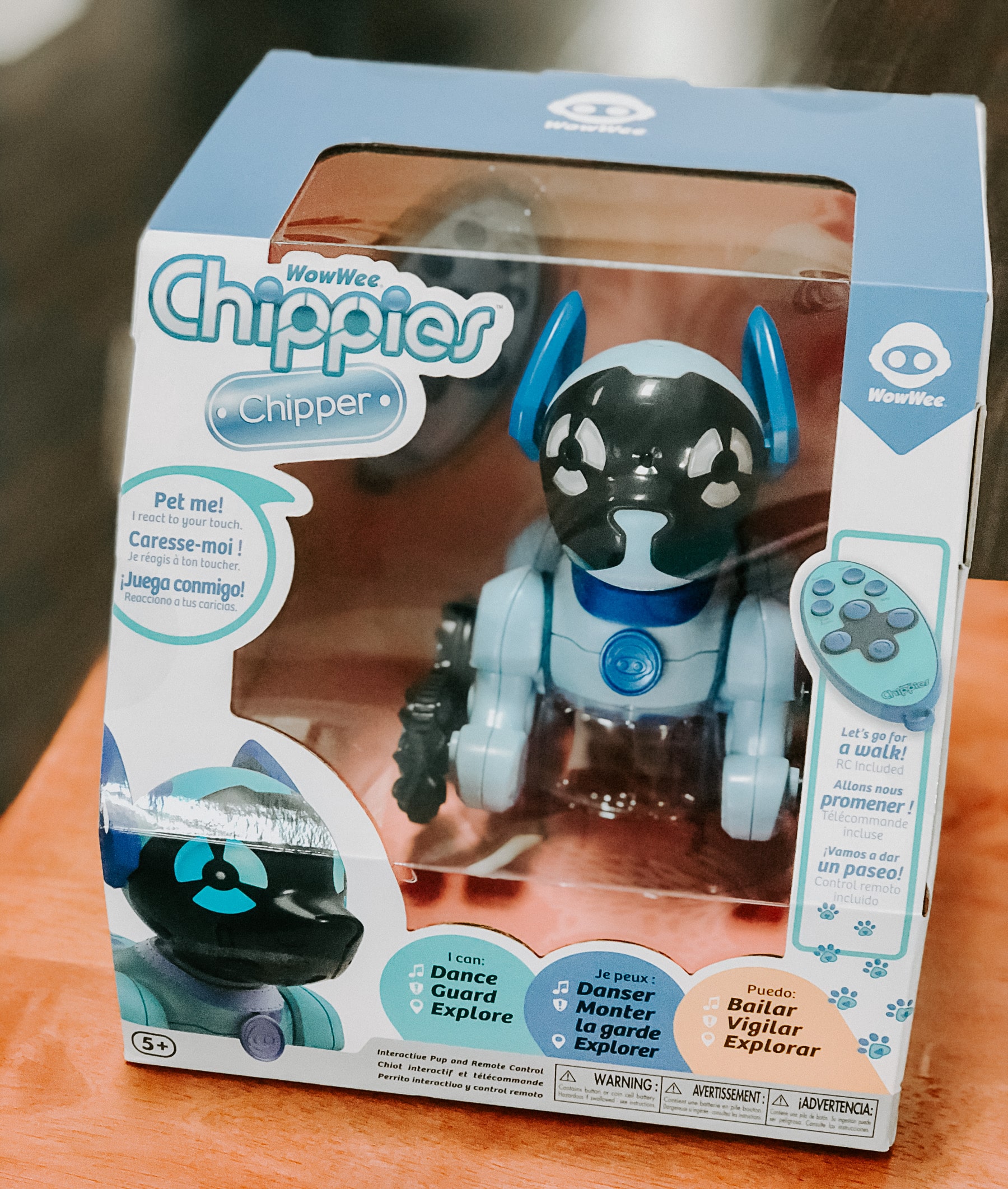 These little tricksters are actually robotic puppies that love to show off their many tricks including sniffs, barks, puppy kisses, and sneeze.  Using the remote control, you can easily get your puppy to obey your commands to dance, sing, chase its tail, or tell it which way to roll.  It's much easier to train that a real puppy and currently comes in 4 varieties – Chipper, Chippo, Chippette and Chipella.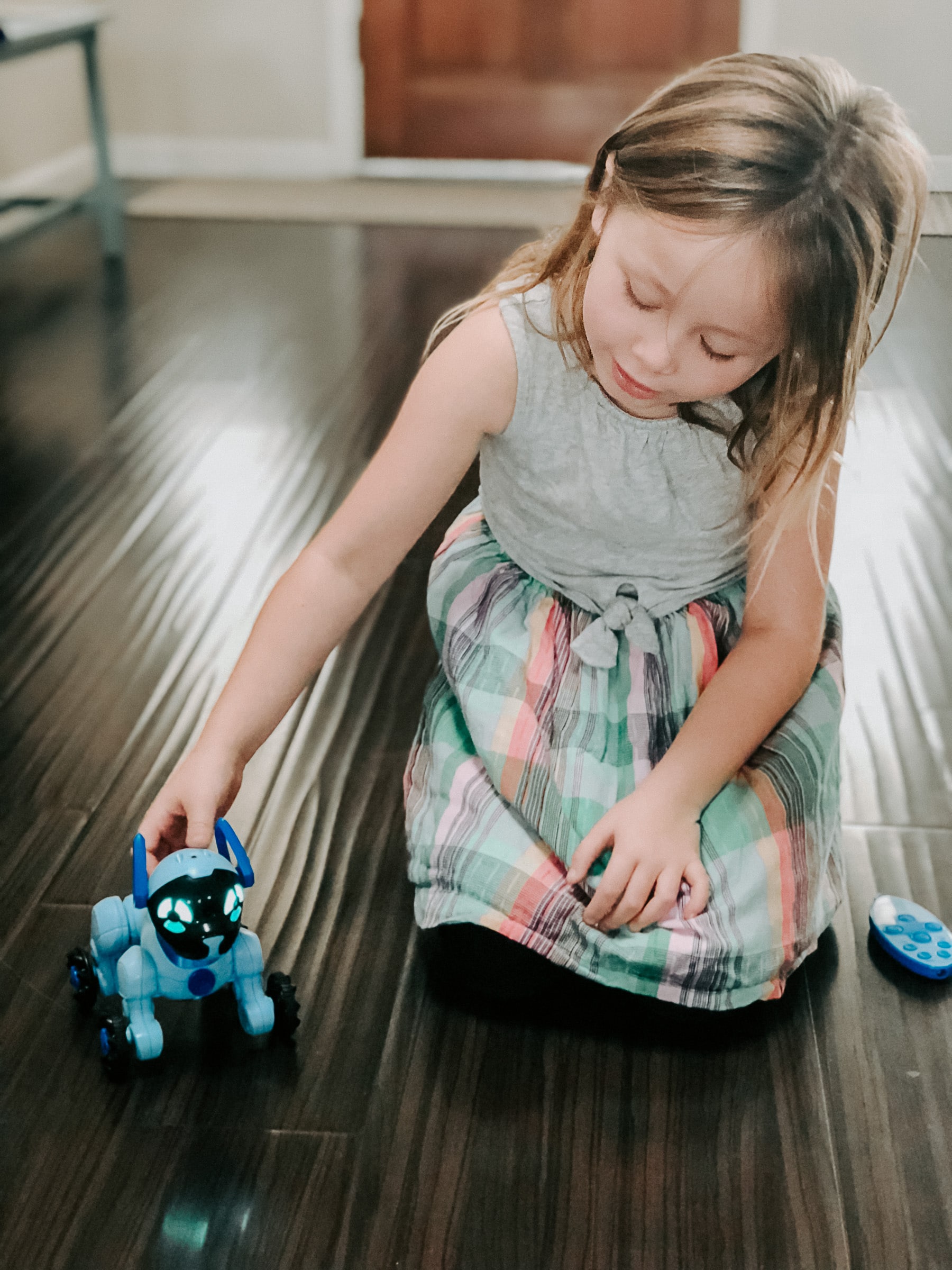 Perfect for ages 3-9 (or the kids at heart), Chippies gives you the feeling of having a puppy, without the responsibility.  Plus, Chippies come with many different personalities, just like a regular dog, and packs more features and value than any other robotic dog on the market as the only fully dynamic robot dogs with a remote control.
Imaginary play and creativity are so important for kids, so why not let our kids be kids?  Real puppies might not be for everyone, but Chippies are a close second.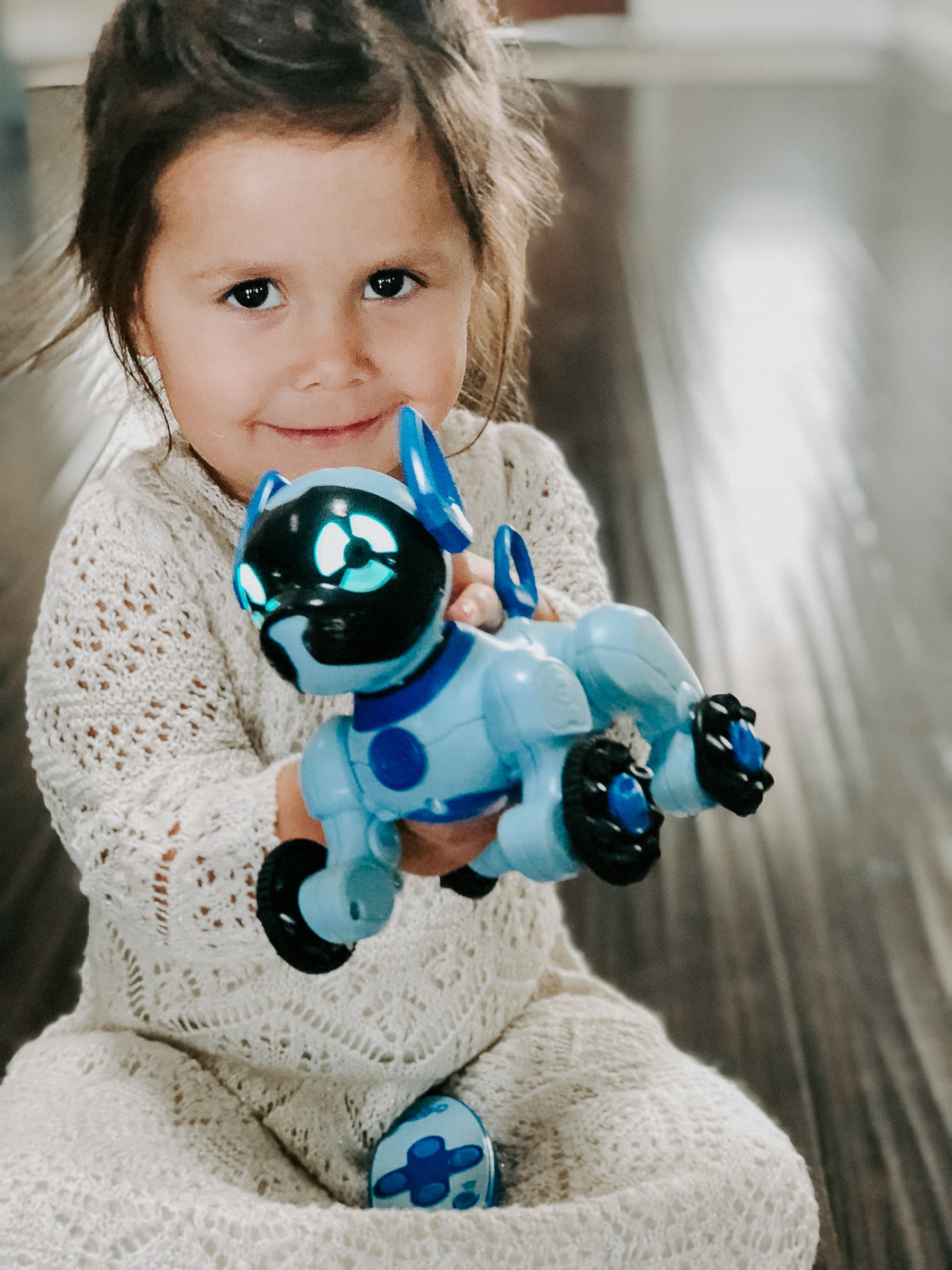 My little Kendall has always been really into imaginary play, and is obsessed with her new Chippie dog.  Chippies are perfect for her because she can truly pretend that she's taking care of a real dog that reacts to her commands.  She loves that her Chippie roams around on its own and goes into guard dog mode.  It's like her own personal little guard dog for her room.
Chippies come with bright LED lights, posable hind legs, and can even sing together when placed in a pack.  They react when you pet them, and can quickly maneuver their way through a room.  Chippies are equipped with a special gyroscope/accelerometer that measure g-force and orientation, which helps your WowWee robot dog sense when it is being picked up.  Your puppy even knows when it is being pet thanks to its unique "feeling" sensor technology.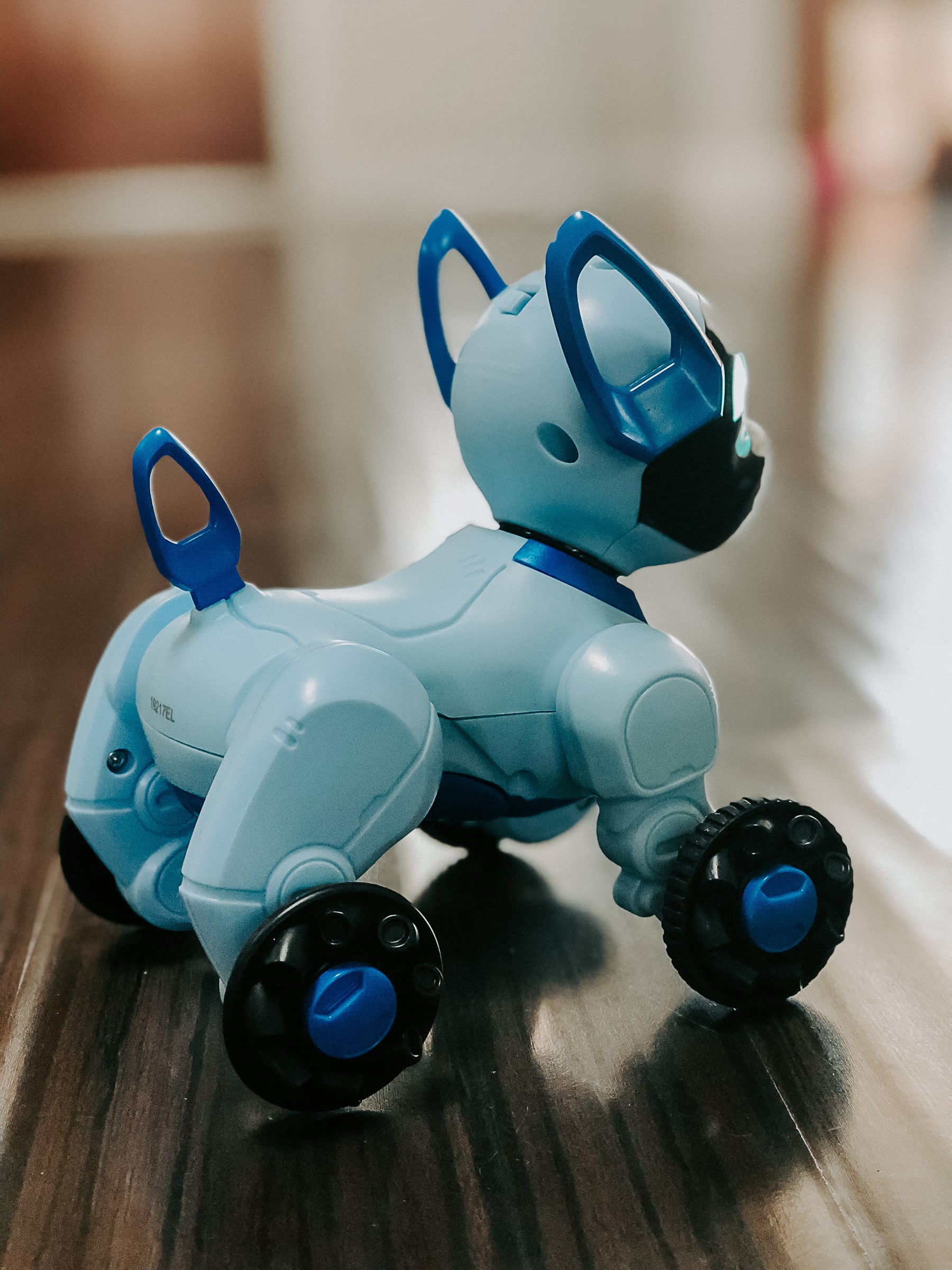 Watch this video to see these adorable pups in action.
*In Collaboration with WowWee.  All opinions are my own.