If you are thinking of selling your house, the curb value is the first thing you need to think about. Prospective buyers tend to make up their mind within the first few seconds of visiting and they will all ask the same question first. Does your house look tempting from the outside?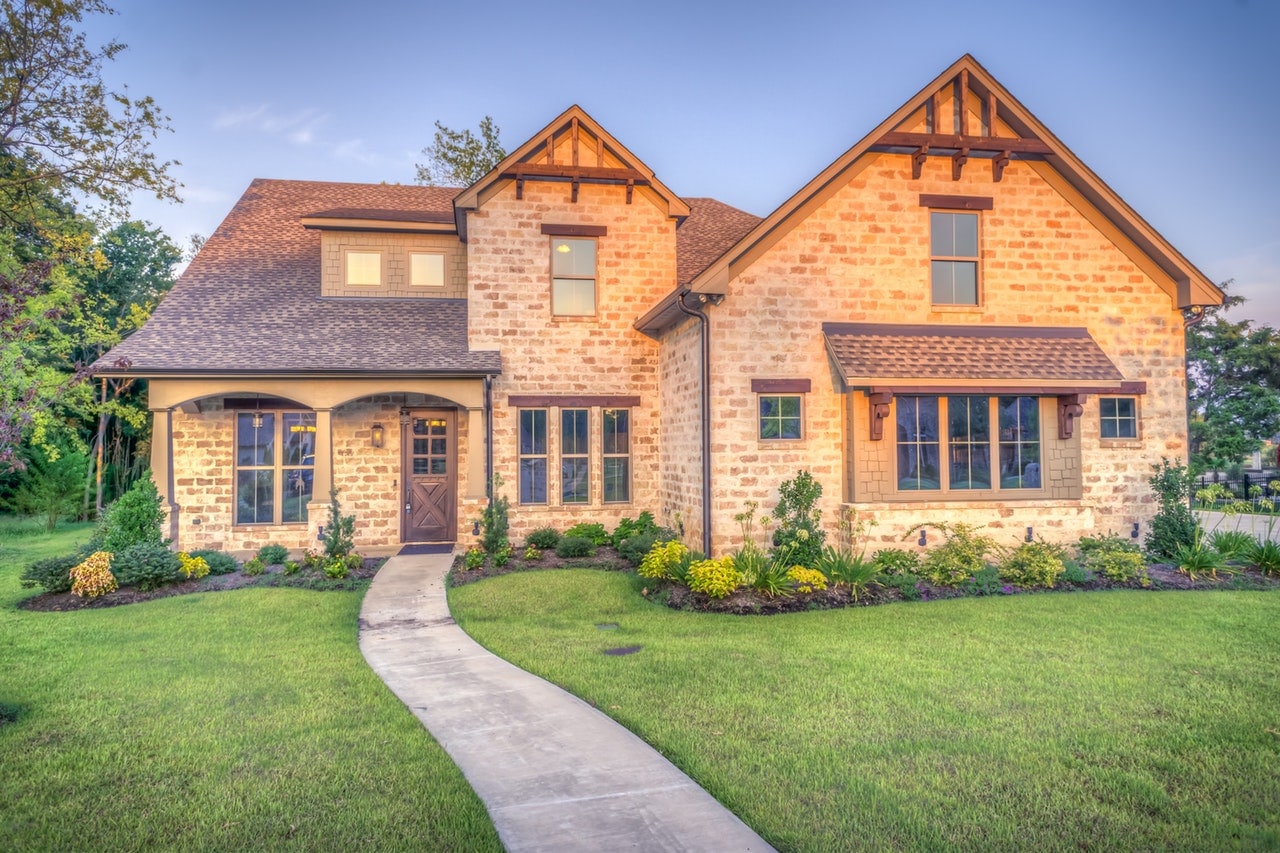 Though there are plenty of ugly houses that turn out to be amazing inside, if you want a fast sale or you are looking to add value, dealing with these problems will boost your house on the market. People look for a clean outside space, a good, solid roof and a beautifully clad or painted set of walls.
Even if you aren't planning to move, redoing the outside of your house can make you feel much more house proud and help to impress the neighbors too. Just a few simple changes and you could have the best house on the block.
Repaint or Clad the Outside
The first thing that you can do is consider repainting or recladding the outside of your house. Over the years, many rendered walls gradually lose their original cleanness and start to become muddied or greyed. You could use a pressure washer to blast off any dirt and achieve a cleaner finish, but you might also consider replacing the render entirely.
If you have ivy or another climbing plant taking over your walls, you may need a specialist to come and remove the problem plant at a convenient time during the year. They will ensure that the removal is safe and the plant is completely taken away, roots and all. This process can be quite tricky if you haven't done it before so getting in a specialist is a good idea.
Another specialist who will come in handy is someone who will be able to repaint for you. You might think that repainting the outside of your house would be much the same as repainting the inside, but it is actually a bit harder to achieve a perfect finish. This is because you are exposed to the weather and will require some specialist equipment before you can start. Luckily a company like JD Hostetter could get the job done for you at a reasonable price and give a beautiful finish.
Image Credit: Max Pixel
Rethink the Garden
Though lots of people don't really think about their gardens, it should be considered the first room you enter in your house. It might not have walls or a ceiling, but it does enclose a private space and should be given the same care and attention as your front room.
If you have kids, a lot of your garden will probably be taken up by a lawn for them to play on. Over the course of the summer, it will certainly see a lot of action but you can help it along by scattering grass seeds to ensure new growth and using a pitch fork to give it better aeration and drainage towards the autumn months.
Sturdy plants and hedges are probably best if you have balls and toys flying about, but adding flowers in hanging baskets will bring color and joy as well. If you can, try to make sure that there is always something to look at during every season. Spring and summer will provide a riot of color and autumn leaves are gorgeous too, but do consider evergreen plants that will happily survive through the winter months too.
Just like your front room, your garden should have some furniture. A picnic bench is always a sweet idea for eating lunch outside in the sun and a bench or a love seat is a good idea for sitting out with a good read. If you have kids and a strong tree, a swing is always a popular choice or you could even build a treehouse for them to treat as a den.
Image Credit: Pexels
Get a New Roof
What your roof is made of will influence evidence of water damage in your home or you suspect damage after a recent storm. It isn't a cheap decision, however if you do choose to change the roof, you can use the opportunity to add in extra insulation if you don't already have some and use storm resistant tiling to replace the old.  
Tiles are a really popular choice, but they aren't the only choice. If you want to make a statement, a zinc roof will certainly do that with it's space age silvery sheen. Be warned that this statement might not necessarily go down well with traditionalists, but it will look fantastic in the sun. On a flat roof, you could also consider a green roof of small plants and grasses for extra natural insulation.
Another idea to consider is whether you would like to invest in solar panels while you're at it. Solar panels are an ideal way to make an investment into your house and they will have an instant impact on your electricity bills. All you need to do is make sure that they will get plenty of light throughout the day so a north facing pitched roof would be perfect. If you don't like the look of solar panels, a solar roof by Tesla might be worth considering, but be warned – it is a more expensive option!
Giving your house a facelift is a great way to resdiscover your outside space and make sure that your house is working for you. While repainting and gardening are both superficial changes, they will still bring a renewed sense of happiness to your house. Adding extra insulation or solar panels won't just make your roof look better, they will also ensure that your house is as efficient as possible. Over time both with certainly earn the investment you put in back, and an environmental choice like this is always a good one.