Whether you're introducing a new baby to the family or just want to teach your young children to be more nurturing, the BABY born® interactive doll is the perfect doll to teach your child how to care for a baby.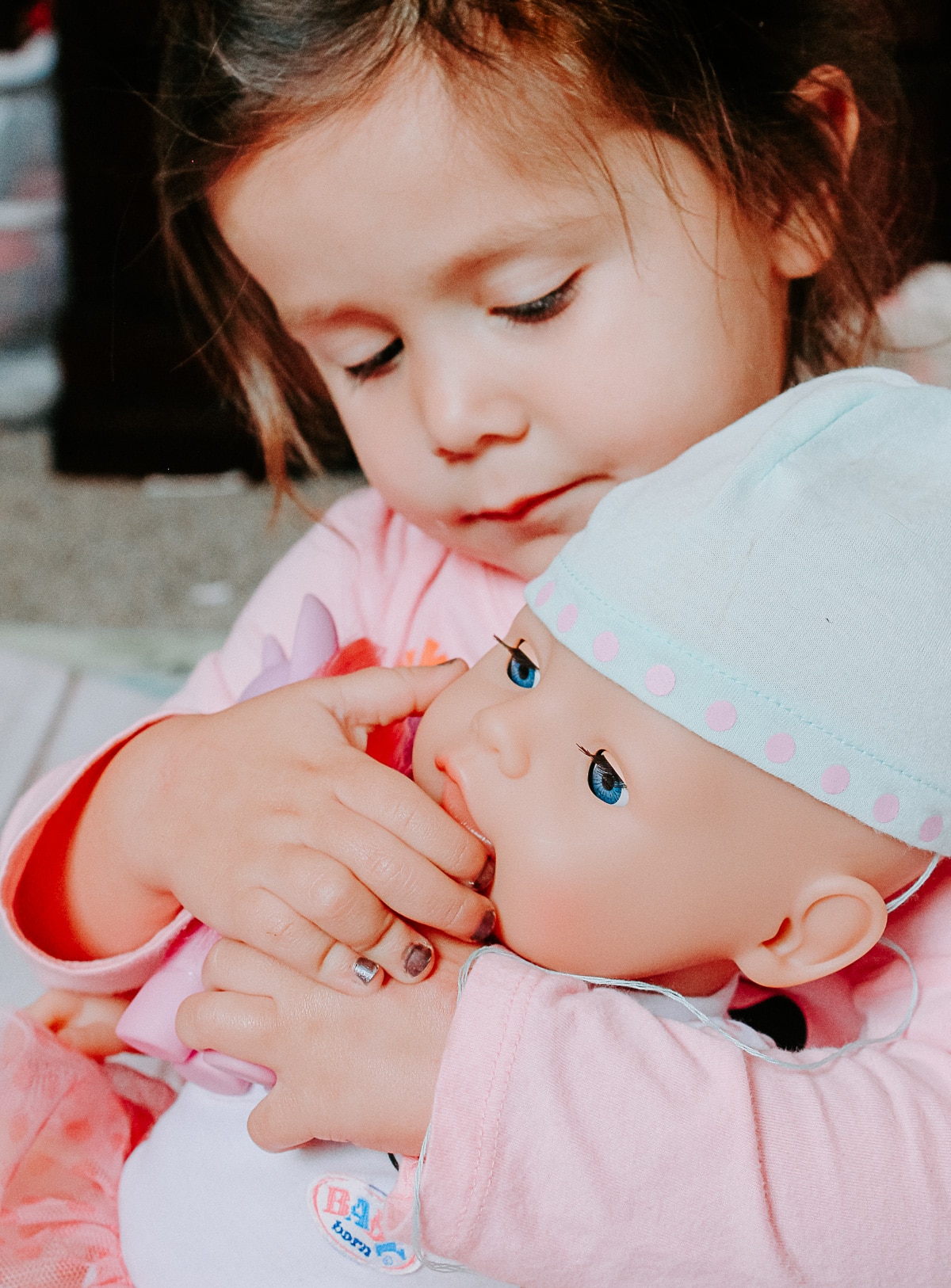 Baby Born Interactive Doll
BABY born® can eat, drink, cry real tears, sleep, bathe, move, wet her diaper and go potty by controlled peeing and pooing — all without batteries!  She comes with a birth certificate, bottle, pacifier, diaper, plate, spoon, food and a potty.  You simply fill her bottle with fresh water, feed the doll, and moments later she will wet herself, requiring a diaper change.
My three-year-old is obsessed with her BABY born doll and enjoys changing her outfits, feeding her a bottle, and asking her to go potty on her mini potty.  Since we are in the process of potty training Kendall, the potty training doll is fitting.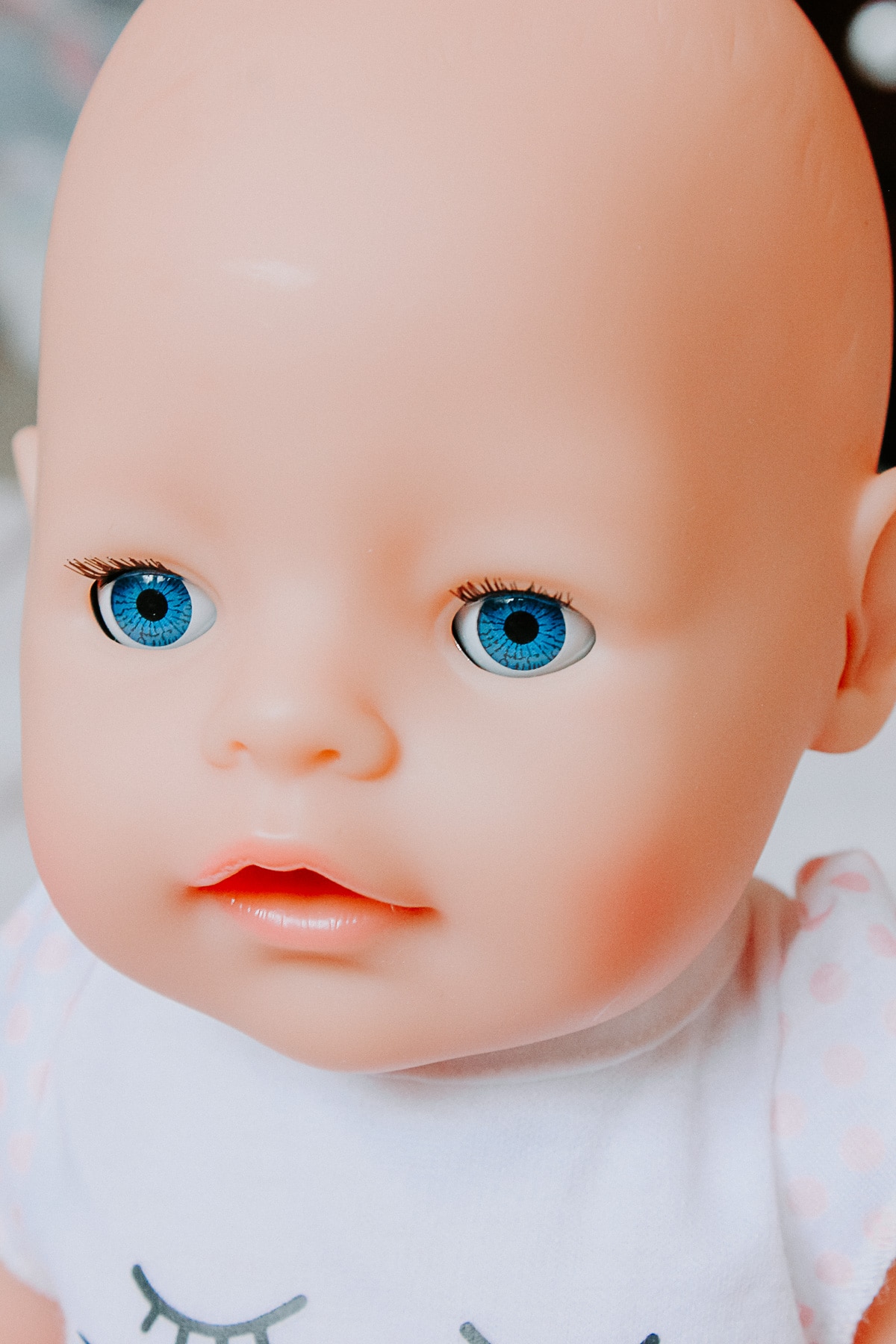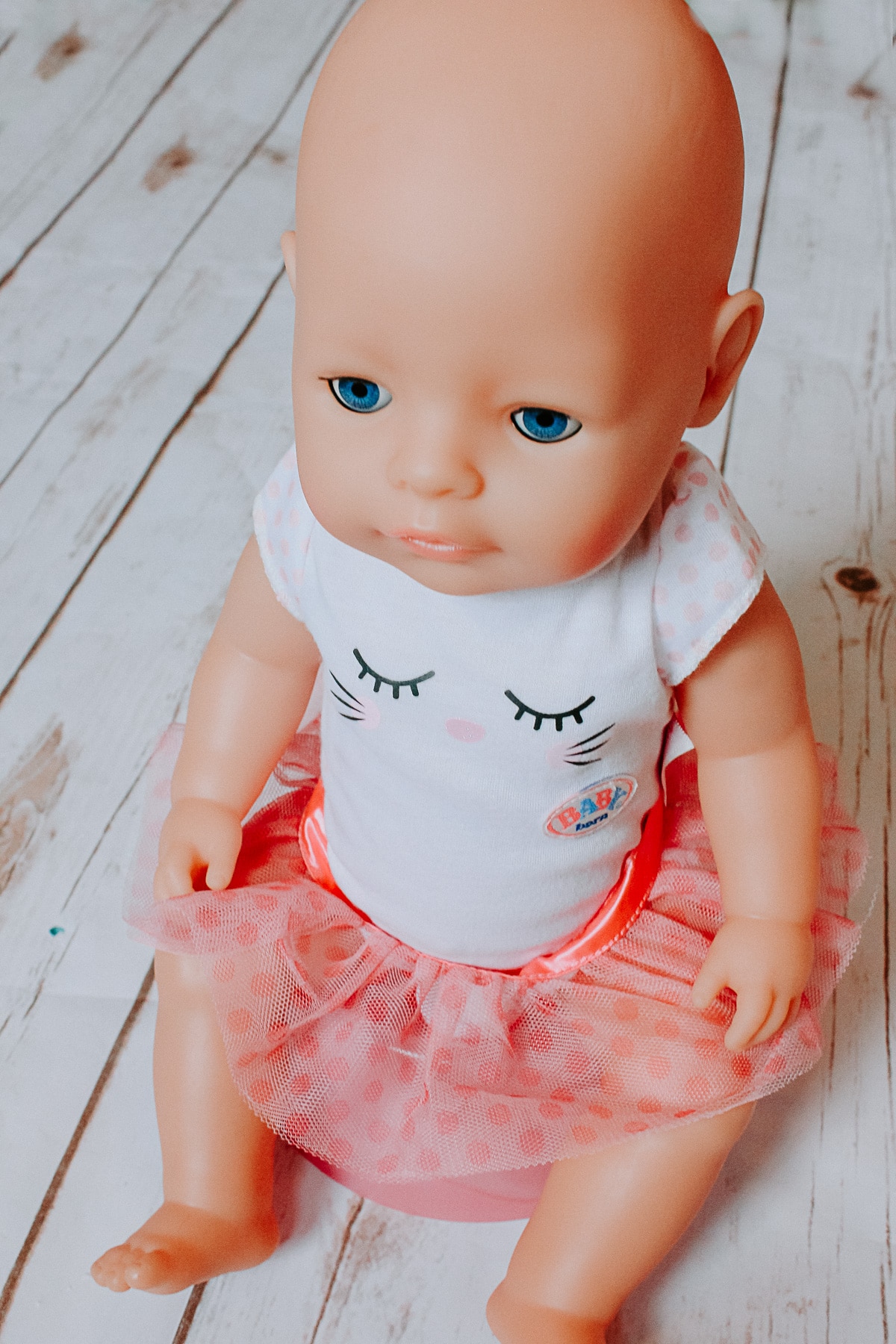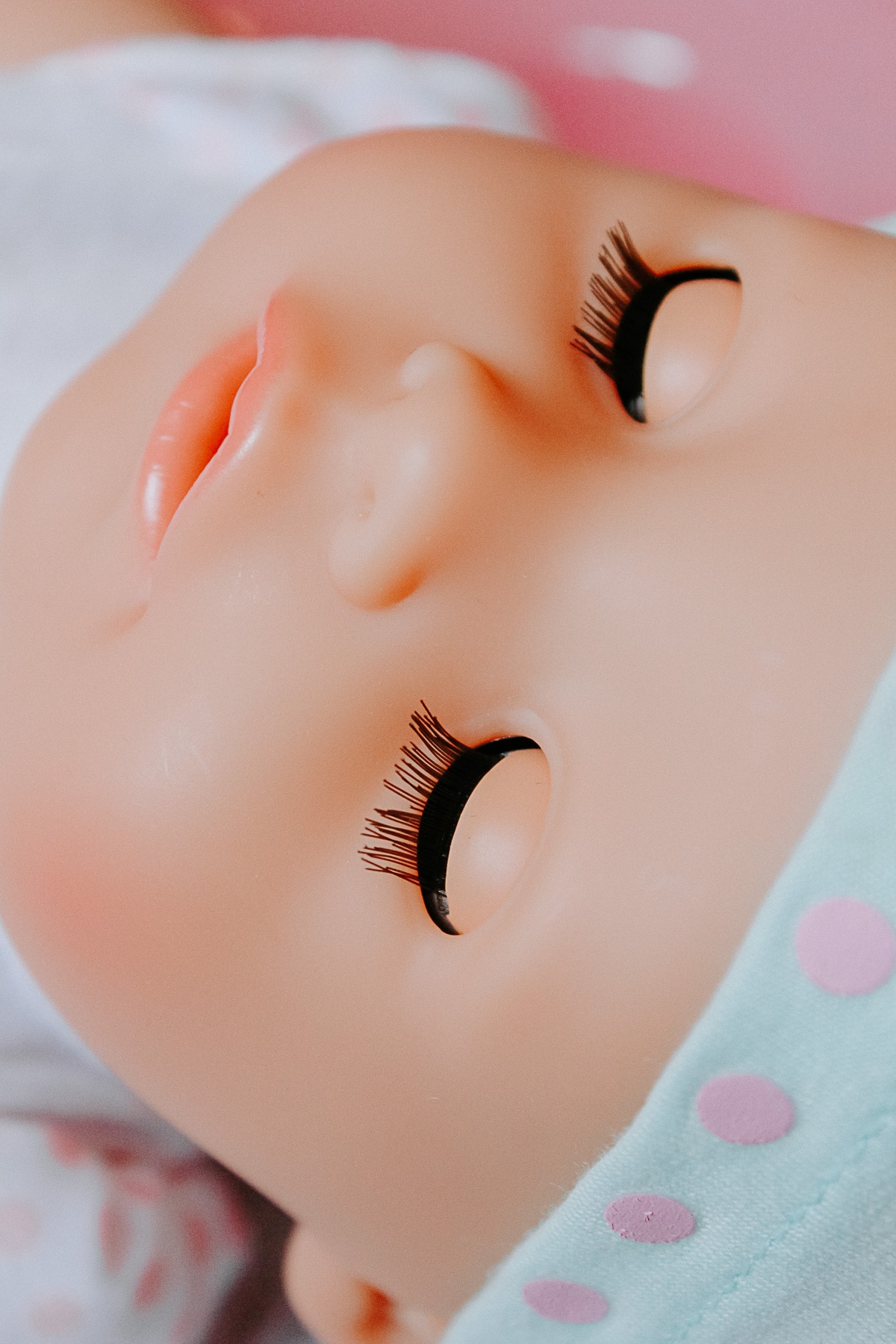 There are many reasons why I would recommend this doll for younger children, with one of them being that you don't need to purchase new diapers for the doll once she soils them.  You simply let the diaper air dry and you can use it again.  The potty is also easy to clean out.
I also love how lifelike this doll looks, including her blinking bright blue eyes, skin, and detailed extremities.  Her outfit is also adorable and can be taken off and washed in case it gets dirty.
There are a few different varieties of BABY born dolls that you can purchase depending on your preference.  There is a green eyed and brown eyed doll with varying skin colors.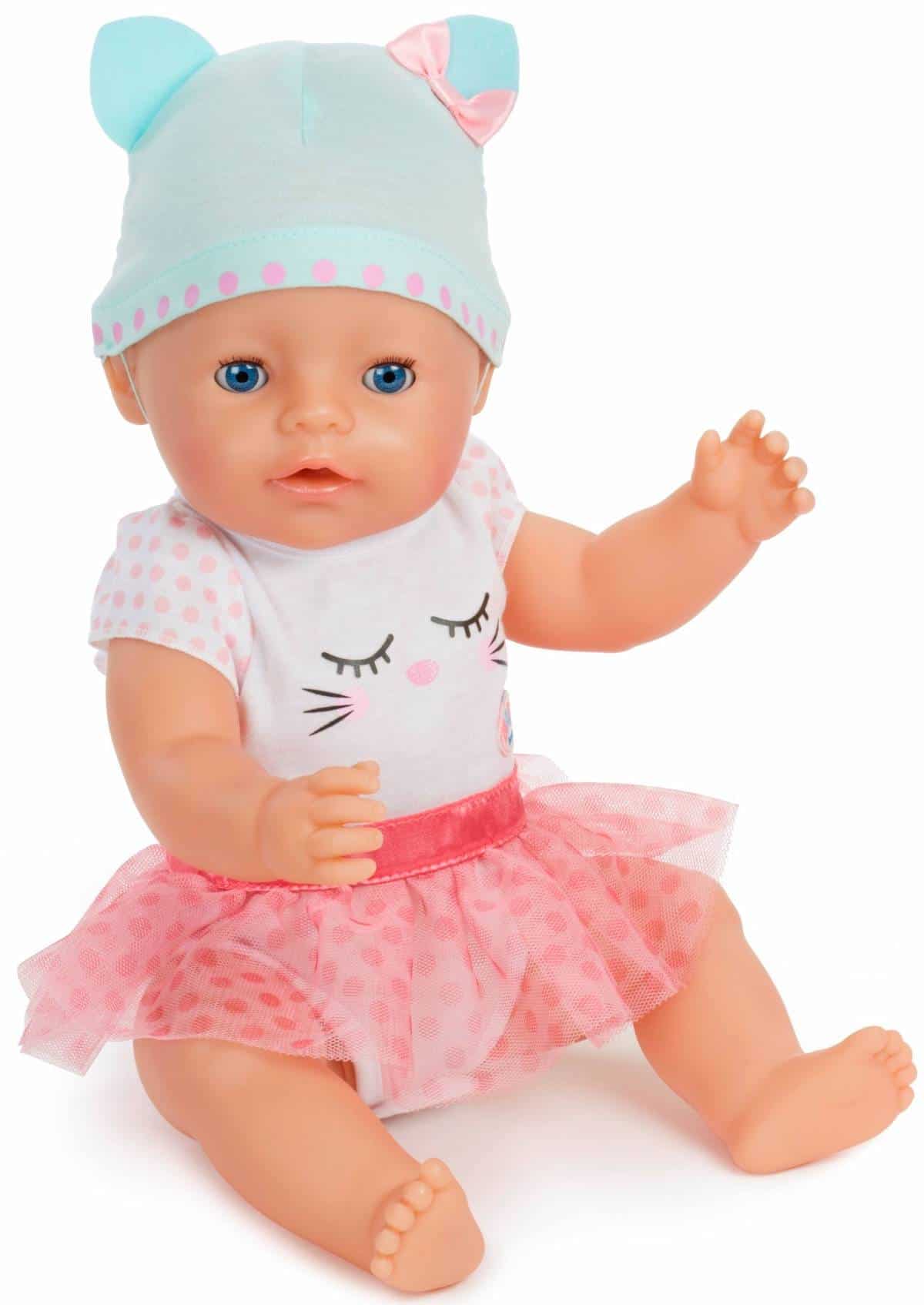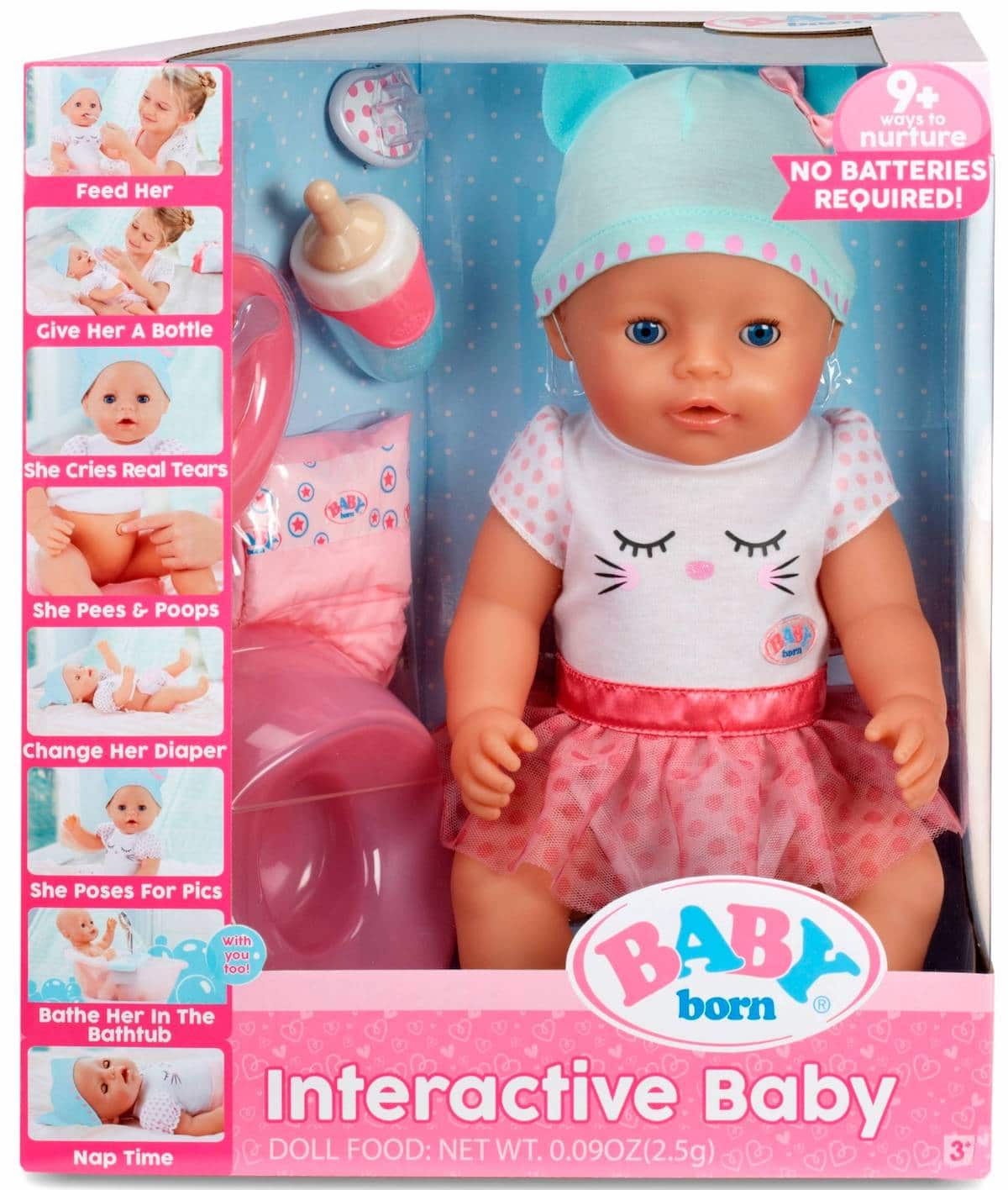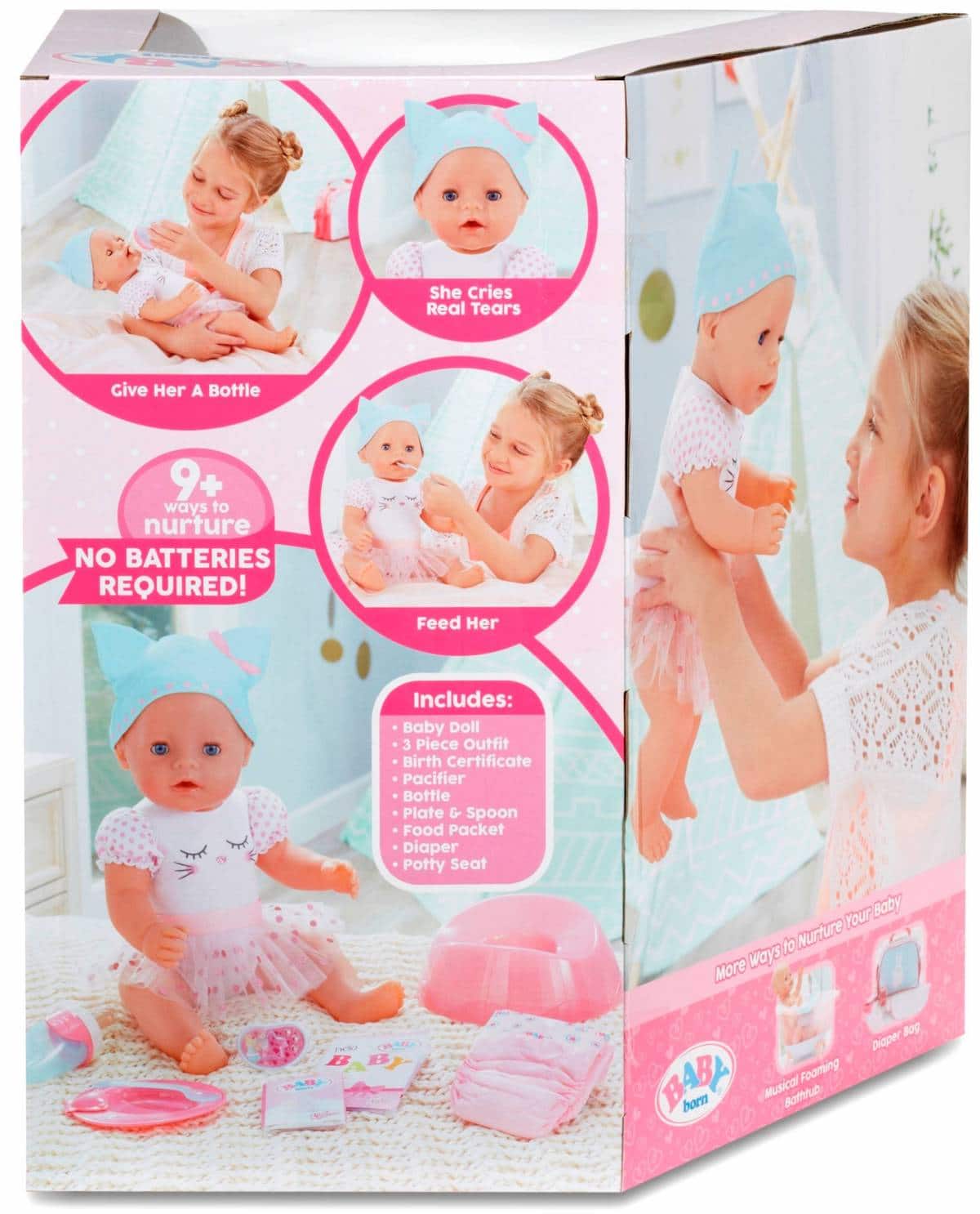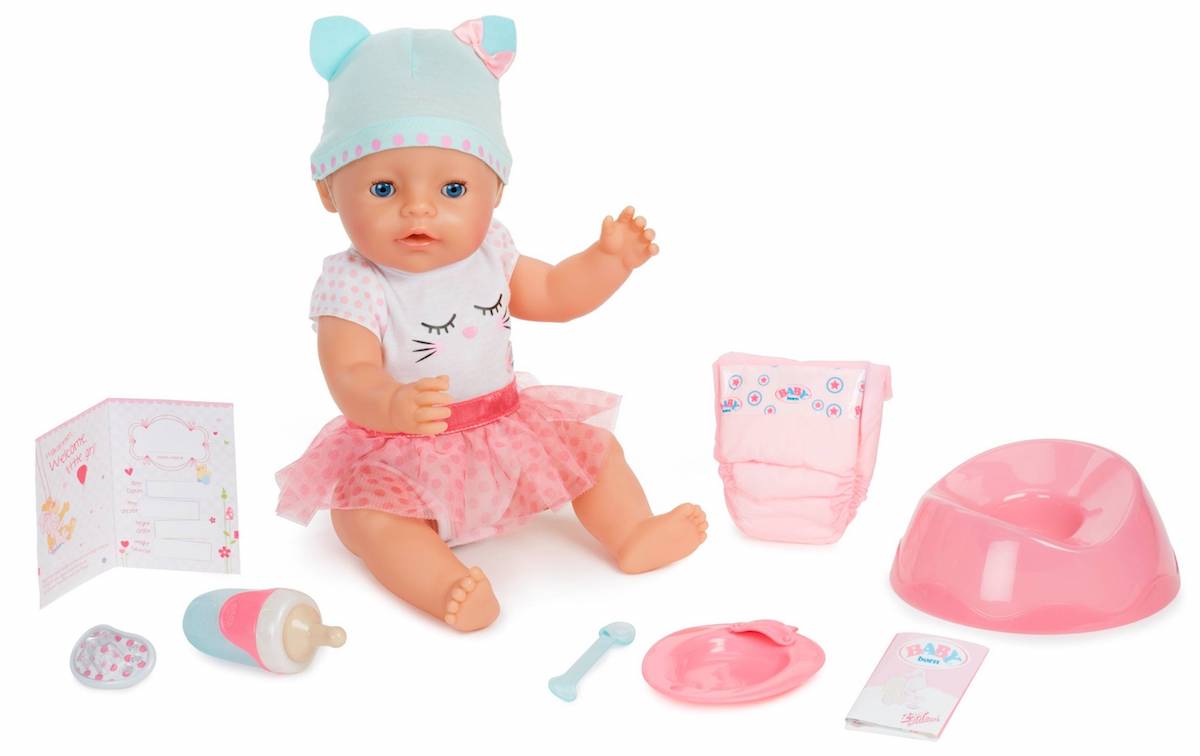 Shop
Check out BABY born at your local Target or online at Target.com.