Earlier today I received a fun box from one of my favorite brands, Klorane.  This box was to celebrate their partnership with KidsGardening.org for the inaugural Budding Botanist Grant.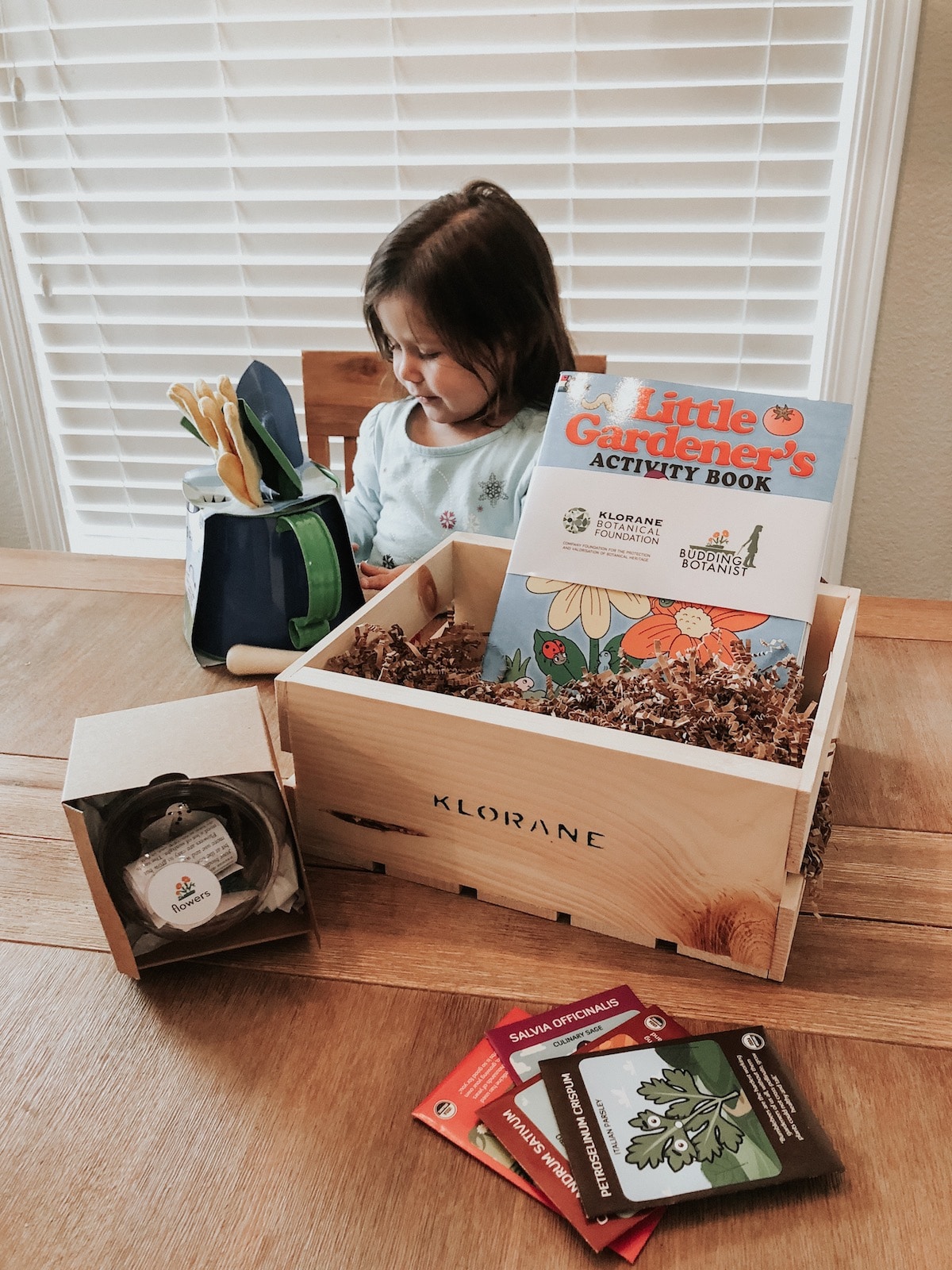 Since 1994 the Klorane Botanical Foundation, Klorane's corporate foundation, has been dedicated to supporting global initiatives to implement the brand's renowned commitment to protecting the plant universe and biodiversity around the world.  To share its botanical passion with future generations, the Foundation focuses on three core missions: PROTECT plant species under threat; EXPLORE the treasures of the plant world to better understand and protect them; and EDUCATE the widest possible audience in botanical knowledge, with a particular focus on children.
To advance their educational mission, the Klorane Botanical Foundation is proud to embark upon a three-year partnership with national non-profit KidsGardening.org, leader in the school gardening movement for over 35 years, to sponsor the inaugural Budding Botanist Grant.  Each year six grant packages valued at $3,000 each in cash and supplies will be awarded to school educators within urban/inner city, low-income schools to provide much-needed resources for creating gardens with their students.  As interactive learning laboratories, school gardening projects aim to encourage our youngest citizens to explore the world of plants and inspire them to nurture the botanical life they discover in their local ecosystems.
Applications
Applications must be submitted by January 31, 2018.  One school will be chosen from each of the following metro areas across the US: Chicago, IL; Kansas City, KS; Los Angeles, CA; New York, NY; San Francisco, CA; and Washington, DC.  All grant recipients become members of the KidsGardening Fellows Program with opportunities to promote their programs, network with other grant winners, seek personalized guidance from KidGardening education specialists and receive a quarterly newsletter.
Following the announcement of the 6 winners in March 2018, KidsGardening and the Klorane Botanical Foundation will help each recipient host an award ceremony and/or planting day, engaging with their local communities to raise awareness around the impact of teaching children to protect nature through growing, caring for and living with plants.  The celebratory events will take place between April and June of 2018.