I'm a huge fan of Glytone's products and have been for quite some time.  They have some really great acne products including their newest acne spot treatment product – Acne Tinted Spot Treatment!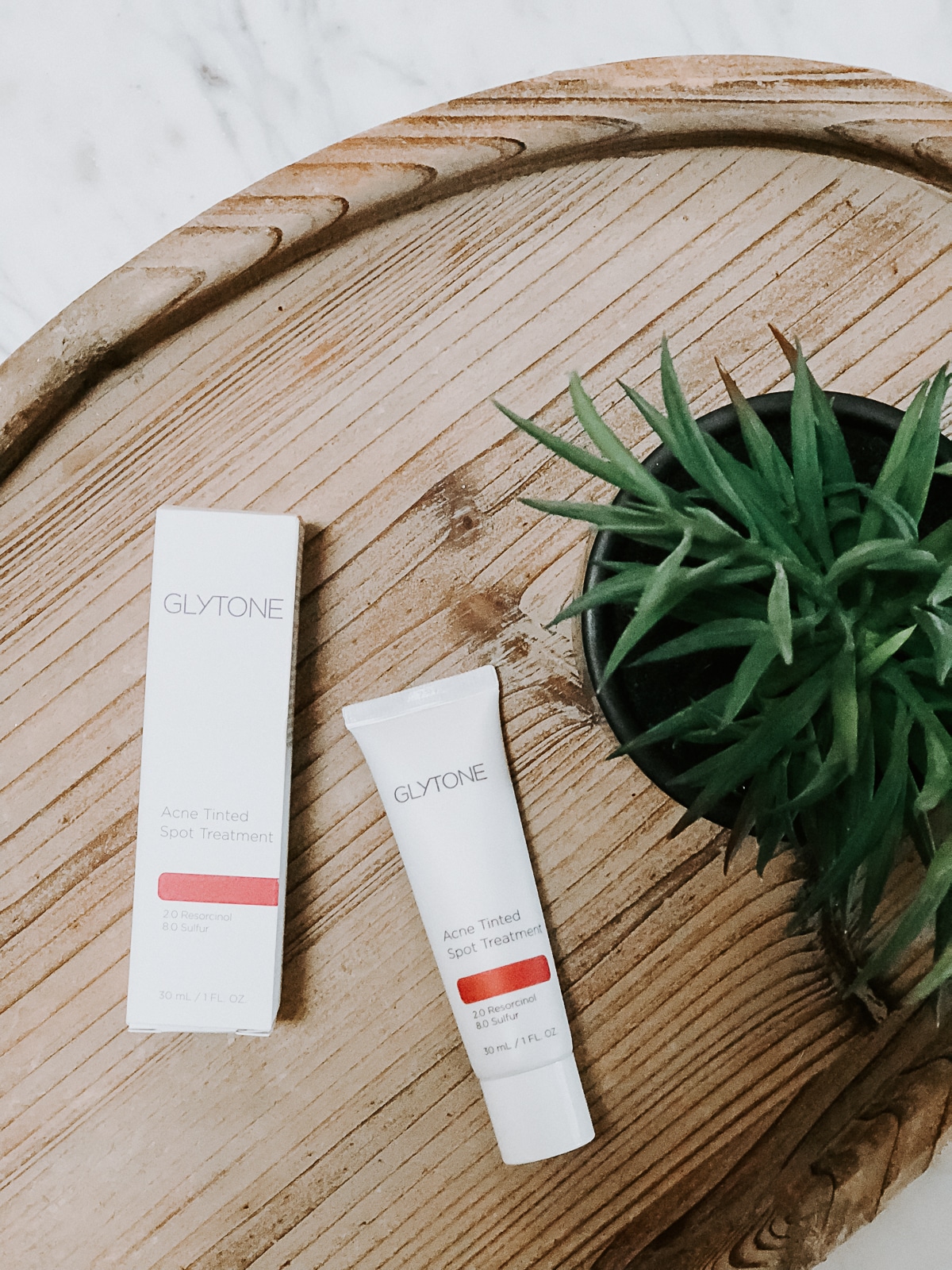 About Glytone's New Acne Tinted Spot Treatment Products
This is a tinted anti-acne lotion that combines 8% Sulfur and 2% Resorcinol to effectively fight and conceal facial blemishes in one convenient product.  It's great for normal-to-oily, or acne-prone skin.
Key Benefits:
Penetrates pores to help prevent new acne blemishes, pimples, blackheads, and whiteheads
Clears out pores and infected skin, inhibiting proliferation of P. Acnes bacteria
Tinted, easy-to-blend formula helps conceal unwanted blemishes
Smooth texture allows for optimum efficacy in precise, targeted application
Elegant tube helps to preserve freshness of the formula
Oil-free and non-comedogenic
Acne Spot Treatment Tips
After cleansing, cover the affected area with a thin layer of Glytone Acne Tinted Spot Treatment once a day, and then gradually increase to 2-3 times a day, or as directed by a physician.  When wearing makeup, after applying the spot treatment, gently pat on a layer of primer followed by a light dusting of mineral face powder for the perfect fresh-faced look.
Glytone Acne Tinted Spot Treatment effectively clears and conceals blemishes as it helps to control breakouts for smoother, healthier-looking skin.
Get the Product
This acne spot treatment product just launched in January and can be found at glytone-usa.com for $19.