Being a parent is tough. When you first get pregnant, you may start to think about the kind of parent that you want to be. And while you often think that you know what you'll want to do, it's not always easy to set this out from the start. Sometimes, when you're focusing on yourself and the kind of parenting tactics you want to use, you're missing something incredibly important. Because as with a lot of things in life, you have to work this backwards. Rather than thinking about the kind of parent you want to be, you need to start with the kind of kids that you want to raise. Because when you want to have happy and healthy children, you have to work out how you're going to do that – not the other way around.
No matter your opinions or your own background in life, when it comes to being a parent, you have the potential to make your children's lives as great as you want them to be. When you really want to ensure that they're happy and healthy, well-rounded, and that they live life as fearless and full-on as possible, you have to have the right toolkit. And that's what this post is all about. Yes, genes and epigenetics will play a part in this, but nurture is incredibly important too. A lot of the time, you can work to create the perfect path for your children. It really is true when you think about the saying 'you reap what you sow'. So let's take a look at what you can do to influence this.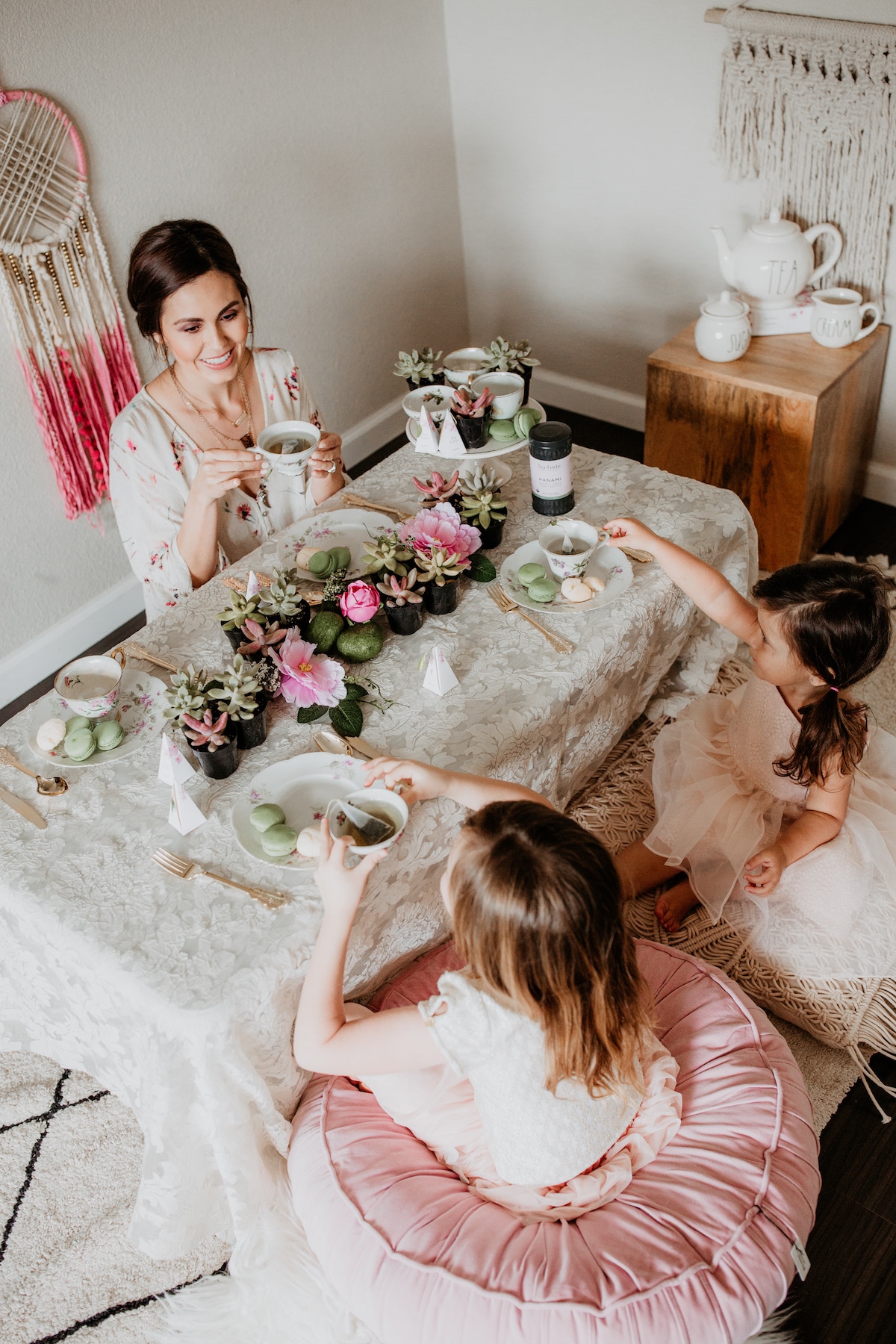 Stay Positive
First of all, the very best thing you can do for your children is to focus on positivity. Remember, you reap what you sow. If you're drowning in negativity, it's going to impact on the health of your children. Instead, you need to focus on raising a positive family, and to do that, you need to project the right attitude. So make sure that you're able to focus on positivity, and it will impact upon your family's mentality too.
Create A Nurturing Environment
As a step on from that, you need to ensure that you've created a nurturing environment for your children too. They should feel safe, strong, and content when they're at home, and in themselves. You'll want to make sure that they can feel their best at all times. This means removing bad vibrations or any kind of atmosphere in your home. Aggression, judgement, and negative emotions should be minimized as much as possible.
Remove Limits
Never set limits. If you want to nurture your children and encourage them to become the very best versions of themselves, you cannot set limits. Negative words, barriers, or struggles should be removed. Let them know that they can achieve anything they put their mind too. Show them that the world is their oyster. This can-do attitude will help them to go far in life.
Focus On Health
Of course, a huge part of having healthy kids is actually focusing on their health levels. Aside from the necessary medical checks they need, you'll want to ensure that they eat well. They're growing, and they need as many nutrients in their bodies as possible. Focus on providing them with a healthy and varied diet, teach them about food, and making eating an exploration. This is often a great way to avoid picky eater syndrome too.
Encourage Hobbies
A good aim for your to have as a parent is to bring up well-rounded children. Education matters, of course, but so do hobbies. So encourage them. Ensure that they try new things and that they even explore unique hobbies to find something that they love. Because they need an outlet and a passion, and their hobby can often be it.
Explore Their Interests
At the same time, you'll want to explore their interests from an early age. Some children show clear personality traits and interests early on. By encouraging them, you may help them to find a future career path. If your child loves to draw, then push them. If they love music, do what you can to open doors for them. But also let them know that they have to go out there and ask for the opportunities at the same time.
Promote Good Mental Health
Next, it's going to help you to encourage good levels of mental health in your children. It's all too easy to try and be strong or encourage them to bottle things up, but don't. If you're open and you talk through issues, you'll have a much better chance of raising children that are mentally strong and healthy.
Be Available
You're busy, and that's okay. But you need to make sure that you're always available to your children. Make sure that you enjoy being a mom, and that being loving and supportive is your number one priority. At the same time, don't smother or do everything for your kids. They need to learn and grow in a healthy way, so the right balance here is crucial.
Set Good Examples
It's also going to be important for you to remember that you should always lead by example. You can't expect your children to listen to you if you say one thing and do another – they'll be getting mixed messages. So if you want them to do all of the above, you have to do it too. Believe in yourself, look after yourself, eat well, enjoy a good social life – actually show your children what it's like to be happy and healthy.
Teach Gratitude
Finally, and most importantly of all, you absolutely have to teach your children to be grateful. Practicing gratitude is really the baseline for a happy and fulfilling life. If they're grateful for everything that they have, then they have the best foundations. This will help them to stay humble, even as they reach for the stars. And what more could you want as a parent?