While there are plenty of good reasons to have a dog in your home, one unexpected guest is all that shedding fur. More specifically: the little bits of hairs that get under the couch, down the hallways, and all over your favorite black sweater. I know exactly what it's like because I've been grooming dogs for over 10 years and own a Husky. Thankfully I've rescued a few clients (and myself) from the reign of fur that took over my home, and I'll share all my pro tips with you here.
But if this is all starting to sound a little crazy, then you may have better luck with finding yourself a non-shedding dog. But keep in mind that non-shedding dogs still require daily brushing to avoid painful tangles.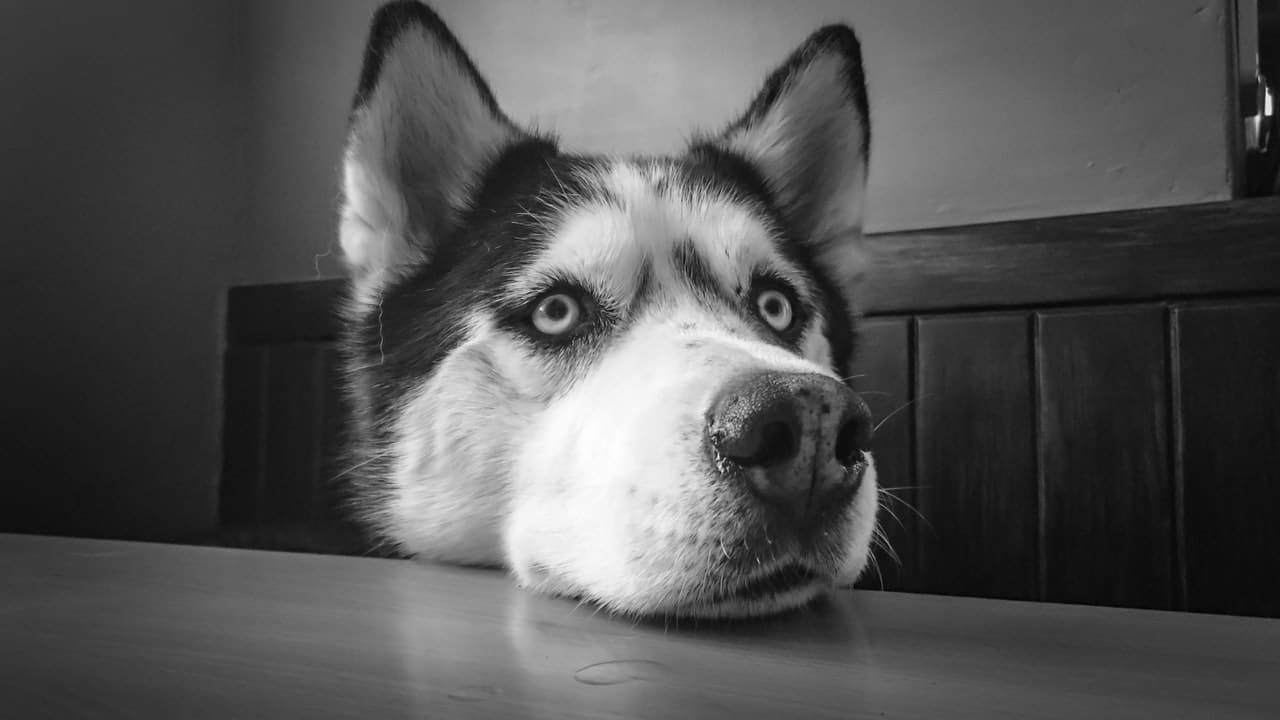 Start with the Dog First
There are plenty of tools to clean your home (and we'll get to that), but we first need to address the source of all the fur – your dog. And the best way to manage them is with tried and true methods: brushing and bathing.
Effective Brushing
Brushing with the right tool will save you a lot of time and energy. You'll see a million different recommendations and brushes out there, but let's keep it simple… If you have a short hair dog (Pug, Beagle, Labrador, etc..) use a rubber brush or mitt, and brush vigorously throughout their coat 3 times a week.
If you have a long hair dog (Husky, German Shepherd, Golden Retriever) then get yourself an undercoat rake, and use it 3 times a week.
Yes, there are a lot of other things that work well, but the beauty of these tools is they're super affordable and very effective
Bathing like a Pro
If you really want to maximize deshedding, bathe them right before you brush them out. You'll loosen up all that trapped dead hair, and make brushing that much more effective.
But there's one more trick we dog groomers have up our sleeves: get yourself a deshedding shampoo and conditioner. There's no weird chemicals or concoctions here, they simply use omega oils to slick down and loosen up otherwise stubborn fur. This combo of bathing and brushing can leave your dog shed free for up to 2 weeks.
Blowing Their Coat Out
Here's a little trick that works amazingly well, we groomers have access to a high velocity dryer that will blow all the loose hair off your dog in minutes. And it's VERY effective.
This is a great method to use during shedding season: drop your dog off at the local groomers for a bath, they'll clean your dog up and then dry them off with a high velocity dryer. Your dog will drop a tonne of fur and come out smelling like flowers.
Alternatively, you can get yourself a grooming dryer. Would this be overkill? Well, it depends. If you've got 3 huskies running around your house then it might just be the thing you need to gain some sanity in your home.
The Dreaded Shedding Season
Did you know that your dog will explode into a tornado of fur twice a year? It's called shedding season.
Shedding dog breeds will naturally adjust the thickness of their coat based on temperature and daylight hours, therefore you can expect two big spikes in shedding every year – Spring and Fall. We call this "Blowing their Coat", and it typically lasts for 4 – 6 weeks. When it happens completely depends on where you live (and the amount of sun exposure they receive), but typically it occurs in March and October.
During this time we recommend you brush your dog out 3 to 5 times a week to keep control. If all else fails, use the bathing/brushing technique, or let your dog groomer blow their coat out with a dryer. Just don't overdo it, we don't want to cause skin irritation.
Fur Quarantine
Alright so we got the dog handled, but how do we deal with the hair flying around the house? Here's a few things I personally do for damage control.
Keep the bedroom closet on lockdown. In fact, I have a spare bedroom that stays closed off at all times, and I use this room to store important clothes (nothing worse than going to a job interview with bits of your dog glued to you), or items I don't want disturbed.
If you don't have a spare bedroom, then choose a closet space and keep the door closed at all times. It's amazing how hair can travel across a house and lightly dress all your black items in minutes.
Leather is Better
Once upon a time I bought brand new micro-suede couches for my living room. Fast forward 4 years later and those same couches look like they barely survived the apocalypse. They were trashed from drool stains, hair, and four years of constant cleaning.
I learned a valuable lesson: leather couches are easier to clean and do not attract hair. Just watch their nails as they can pierce the fabric.
But an even better solution is to make sure they have their own bed. Your dogs like to be close to you, if you give them a space of their own in your presence they will gladly take that spot. This makes cleaning a little less of a chore if it's all concentrated in one spot.
And if all else fails – couch covers can be a miracle. I use two covers that I have on a cycle.
Keeping Things Clean
I probably don't have to tell you this, but vacuuming will become a way of life with a shedding dog. You'll need a vacuum with a long hose to reach all those nooks and crannies, and that can scrub through the carpet. Dust collecting sweepers work wonders as well, especially for quick cleanups on hardwood or tile.
Finally, I like to keep my handy emergency tool ready at all times – a lint roller. These are a lifesaver, and I recommend you keep one in your home and car. And even one in your bag for traveling. Nothing worse than showing up to a job interview covered in bits of your dog.
This all might sounds a little insane, but it's price we're more than willing to pay for our furry loved ones 🙂