This post is part of a sponsored partnership with GoNoodle.  As always, all opinions are my own and are never influenced by compensation.  I only write about brands that fit in with my family's lifestyle and that I think might be a good fit for you and your family.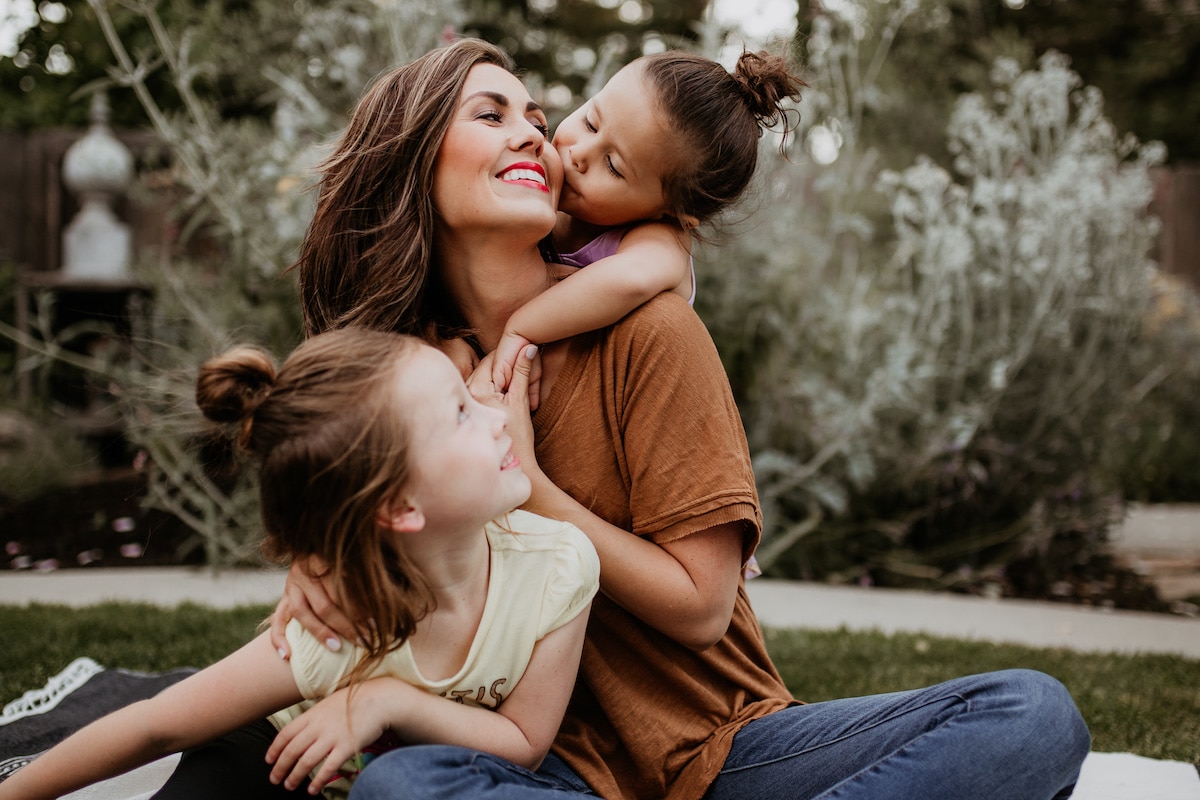 By now, most of your kids are probably on summer break from school, which can be a logistical nightmare if you are used to them being gone during the day.  For me, getting things done around the house instantly becomes more of a challenge, not only because the little tornadoes are messing the house up as I clean it, but I suffer from major mom guilt when I have to take 20 minutes to empty the dishwasher, or answer a few emails.
When did it become mandatory that we play with our kids all day?  My kids literally beg for me to play with them all day, every day, and as much as I'd love to drop my adult responsibilities like cooking food, cleaning up the numerous spills after eating those meals, or even taking a shower, I just don't have the desire to play kid games all day.  This sounds horrible, but is it too much to ask that they entertain themselves for a little while?  Today I'll share my newfound helper, GoNoodle.
Mom Guilt Cure – GoNoodle
I heard about a program called GoNoodle from my first grader, Charlotte.  All throughout the school year she would tell me about the fun dances and singalongs her class would do, and until recently, I never had access to these fun programs for her to do at home.  The new GoNoodle app launched at the perfect time and will act as my mom guilt cure this summer break.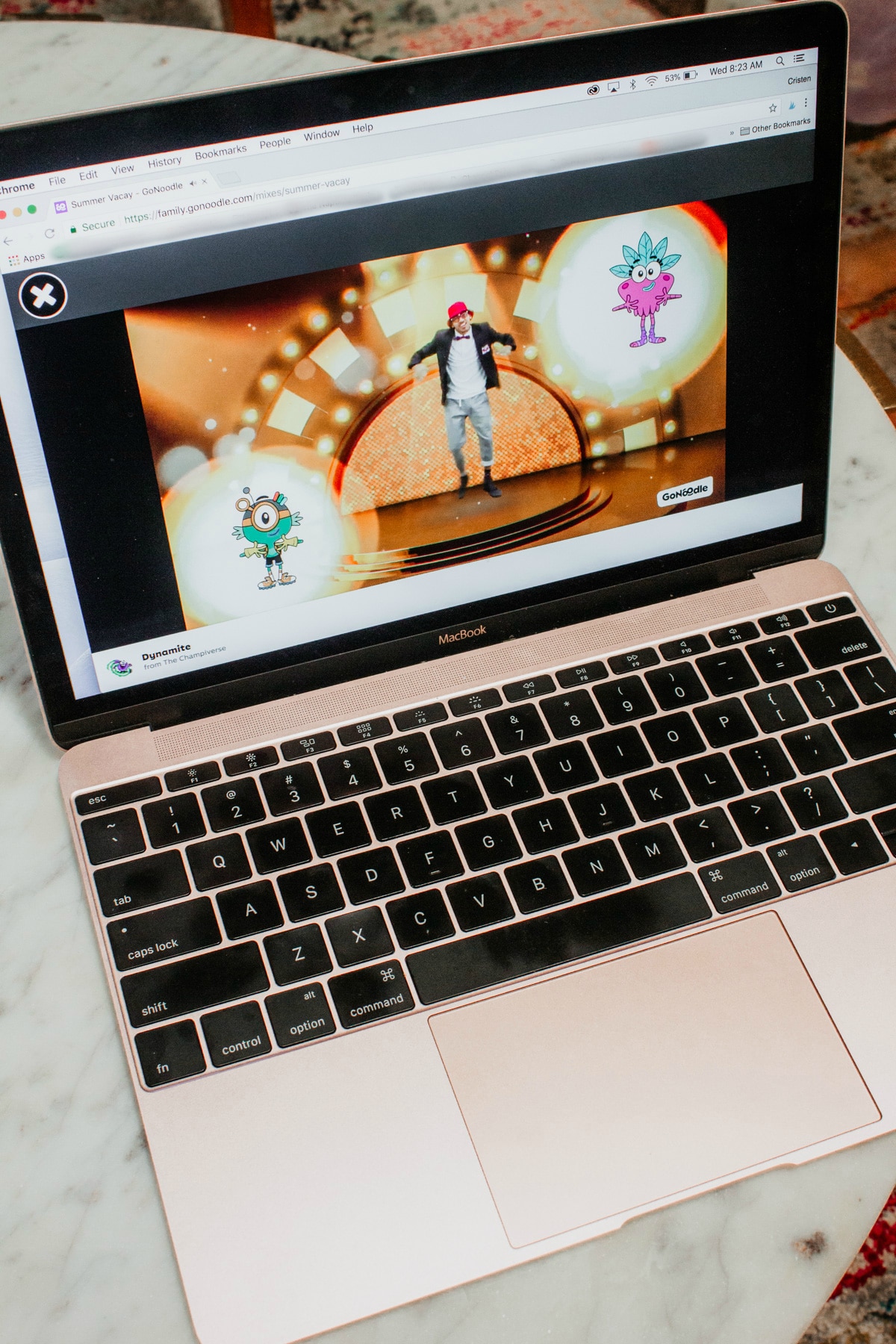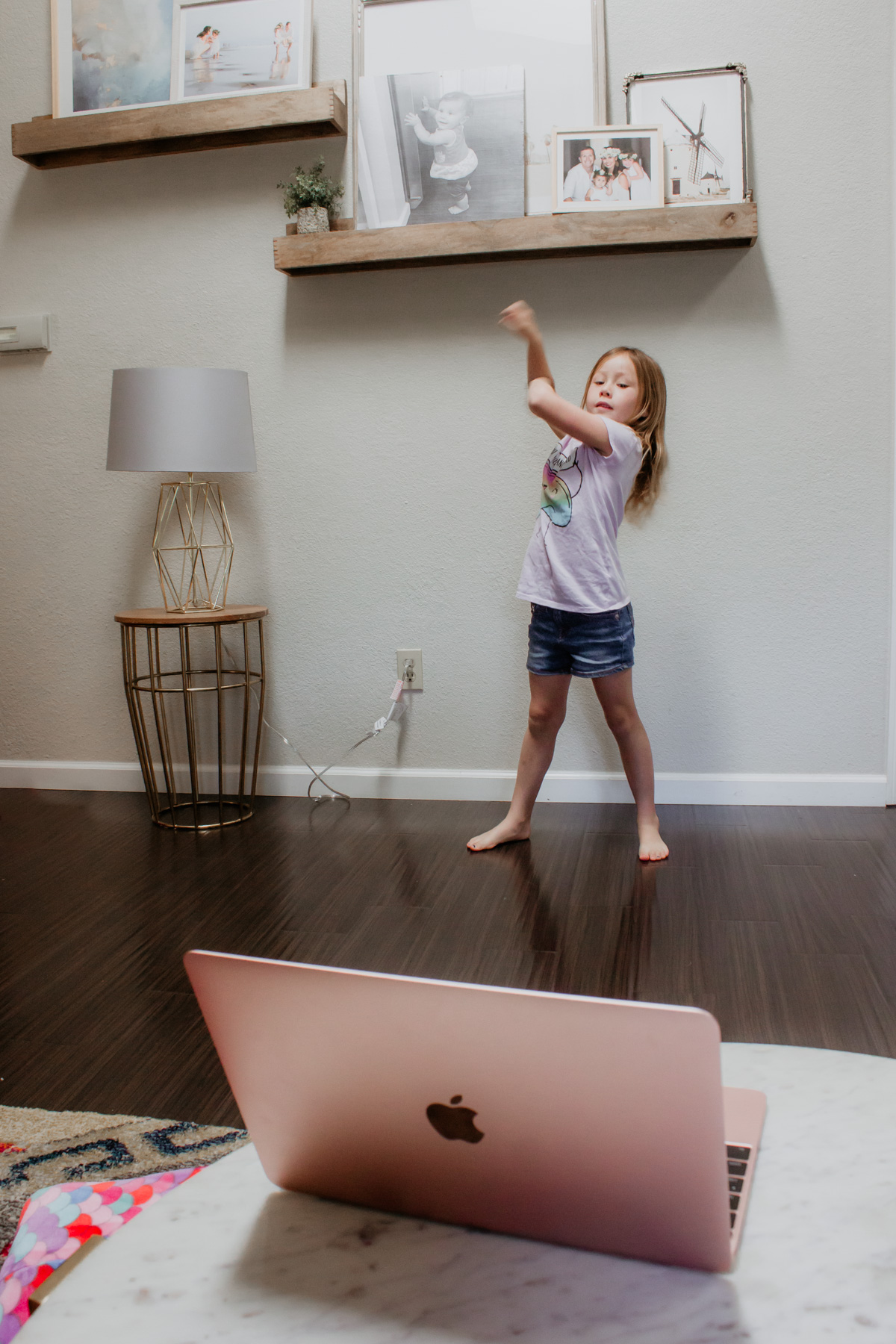 Whether your family needs a dance party, yoga session, or mindfulness activity, GoNoodle provides an opportunity for kids to wake up their bodies, engage their minds, and be kids rather than simply checking out in front of a screen. It's screen time for modern kids, with the purposeful twist modern parents crave.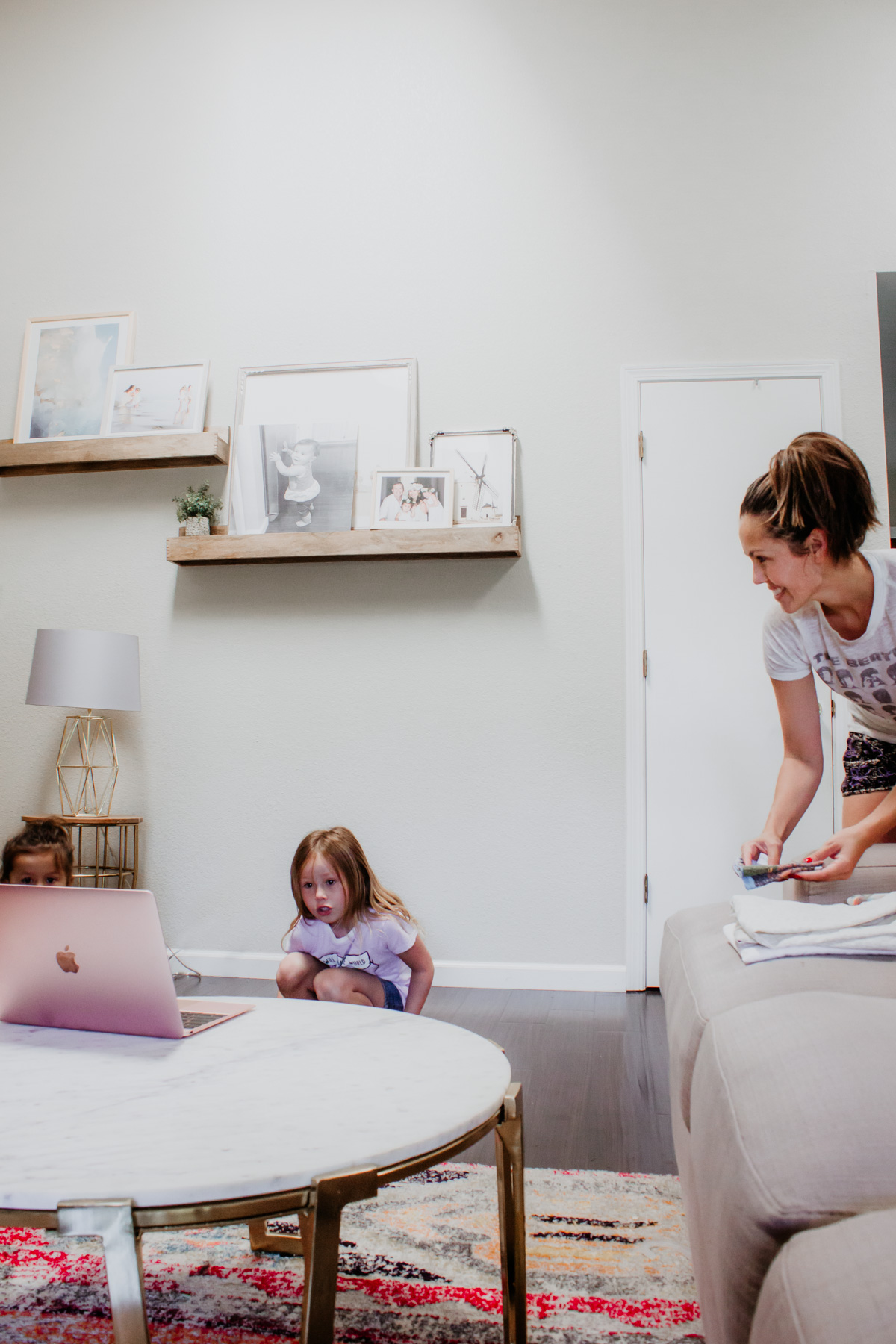 I will admit that while I do love to stay organized and plan activities for my kids, I've enjoyed the relief that GoNoodle has given me (and it's only been a few days into this summer break).  My girls can hop around from activity to activity and get their wiggles out while I fold a load (or 5) or laundry.  I've even jumped in for some of the fun between laundry piles.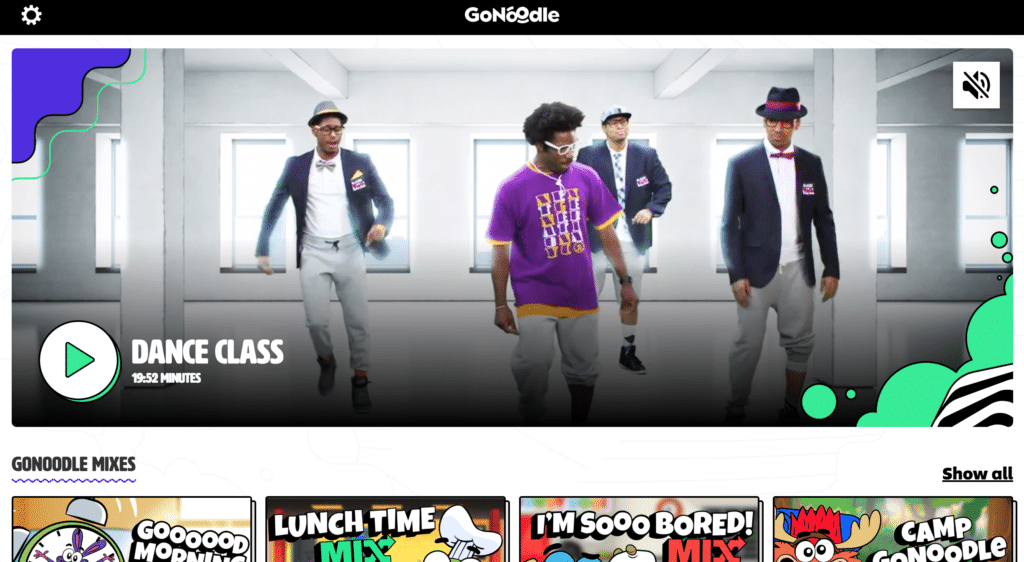 The GoNoodle program is highly trusted and recommended by teachers and has been used in 80% of U.S. elementary schools this year.  With the new GoNoodle app launch, our family now has access to amazing content no matter where we are.  In fact, it's going to be perfect for those boring airport layovers during our travels this summer.
GoNoodle is safe, gets kids active, and is turning traditional screen time into something much more beneficial for our children.  Every yoga session, dance party, and mindfulness activity is an opportunity for kids to be their best selves, get their wiggles out, and engage their minds.  The content is designed for Y-7 and is screen time I know I can trust.  It's so much fun to hear my girls repeating the words to the songs, and dancing along with the people in the GoNoodles.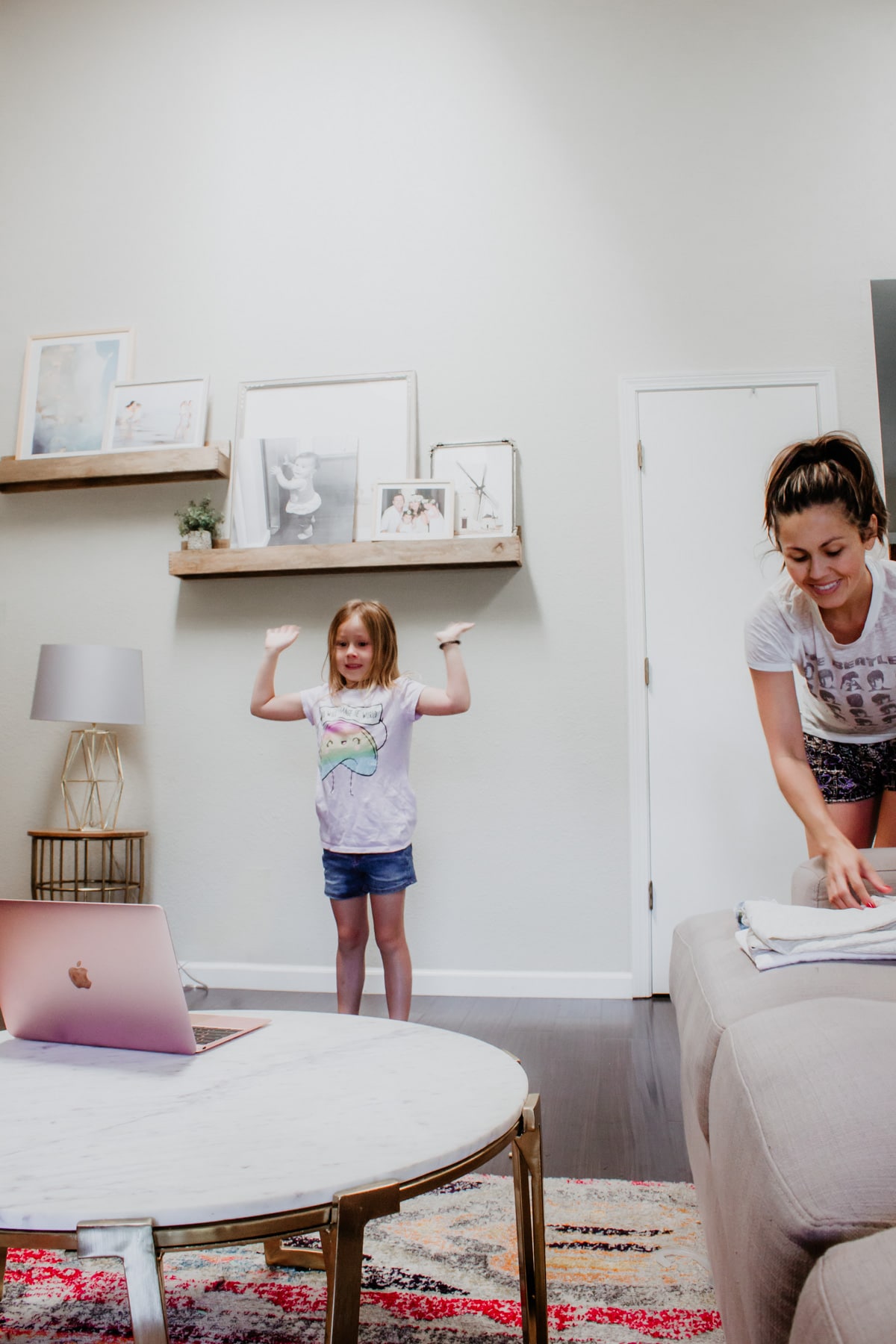 Get GoNoodle
In case you also need a little mom guilt relief, you can sign up for GoNoodle's family account, too.  You can access GoNoodle a couple of different ways. You can create a family account on the web at GoNoodle.com or download the app from the iOS app store, for Android, or on the Apple TV!
The family accounts include access to all of the GoNoodles and mixes, games, GoNoodle seasonal features, GoNoodle GoSummer daily content, and fun sweepstakes. And starting June 18 there will be new live content every day at 11 am and 7 pm Eastern to help get the wiggles out through singing, dancing and stretching.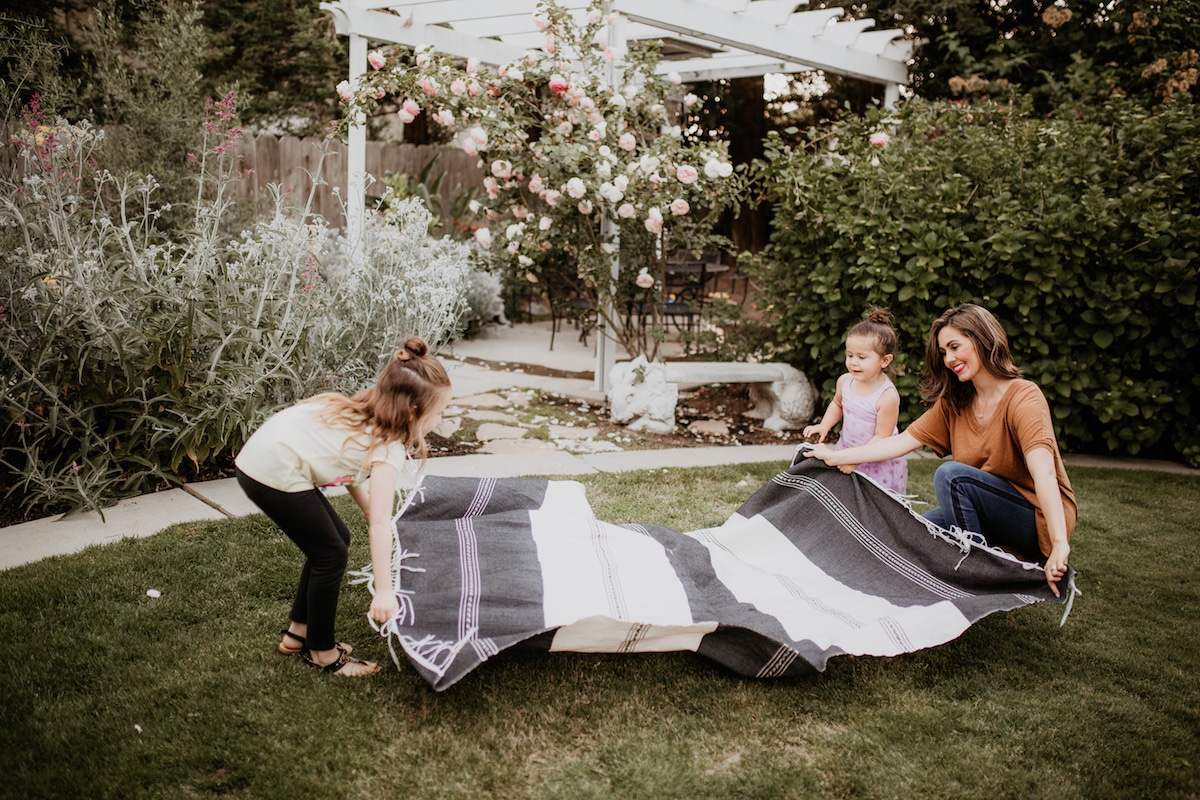 *This is a sponsored post written by me on behalf of GoNoodle.