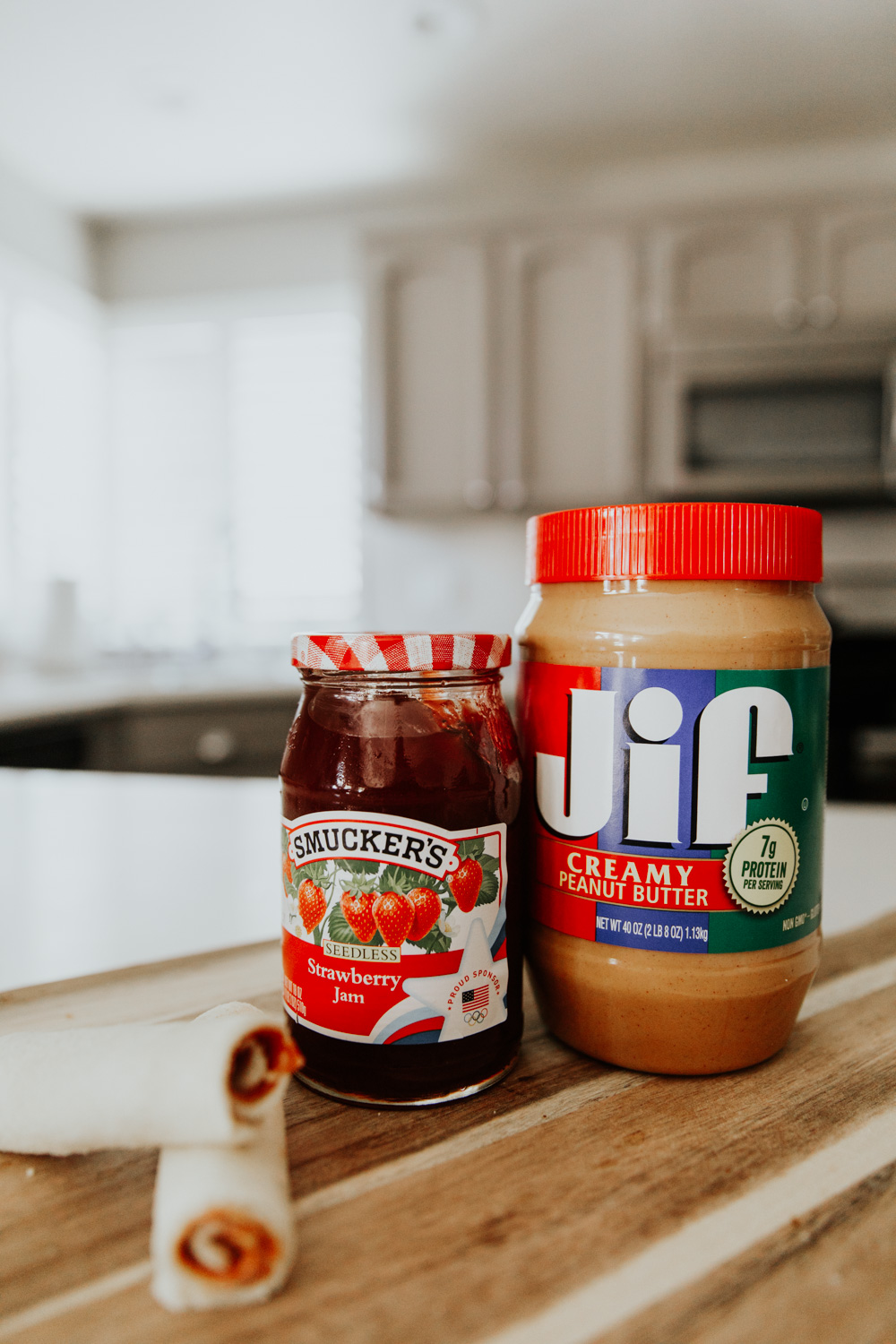 This is a sponsored conversation written by me on behalf of The J.M. Smucker Company. The opinions and text are all mine.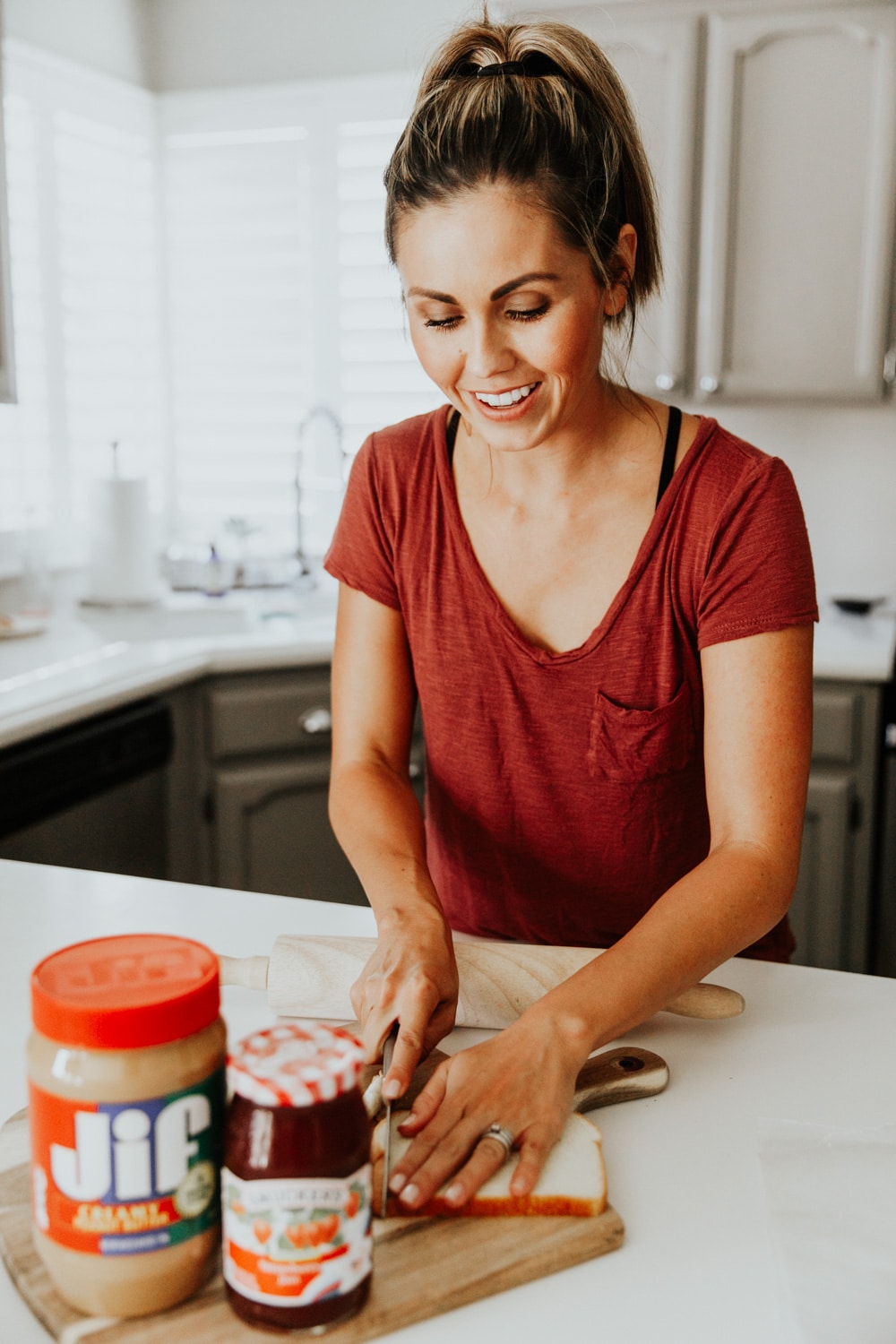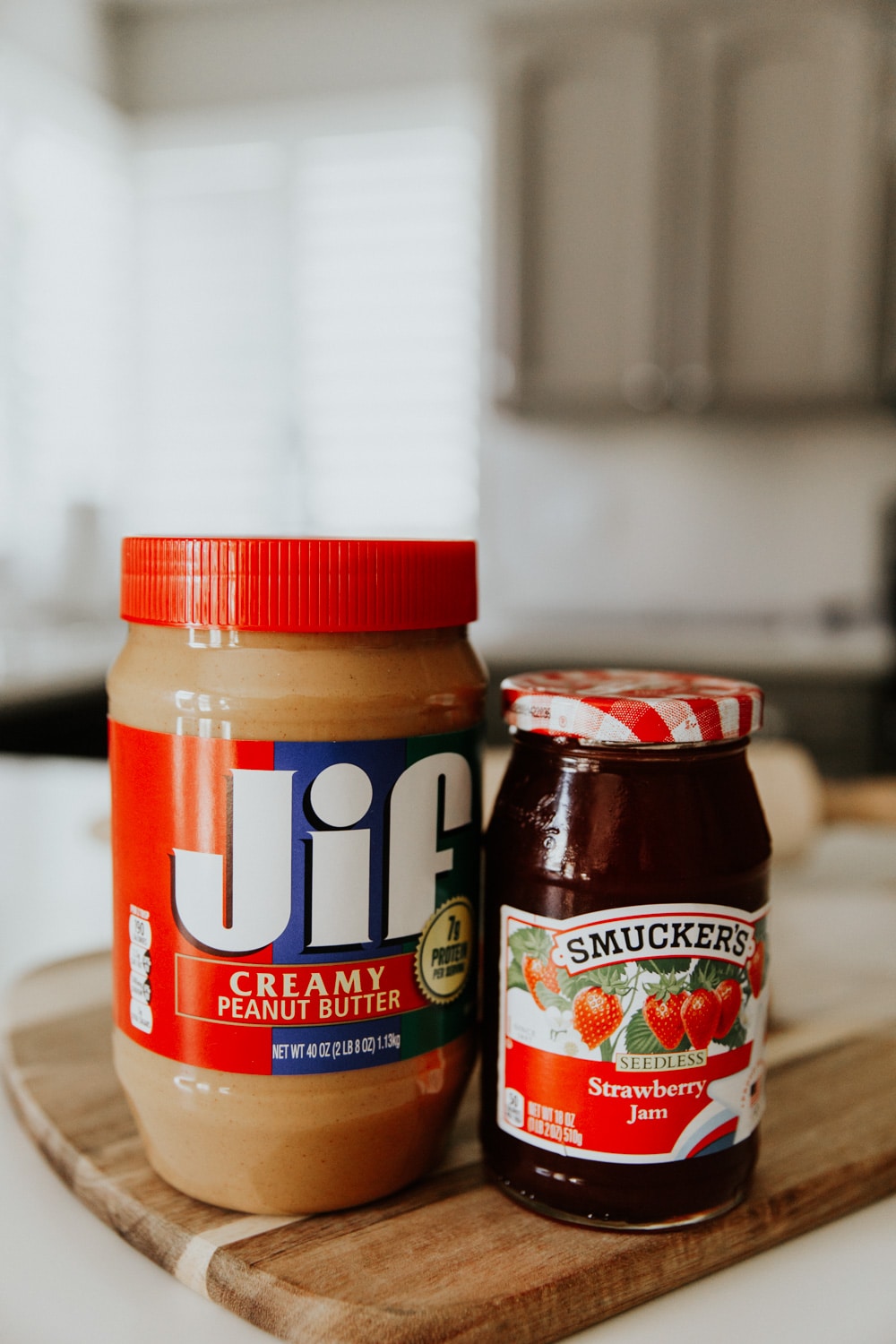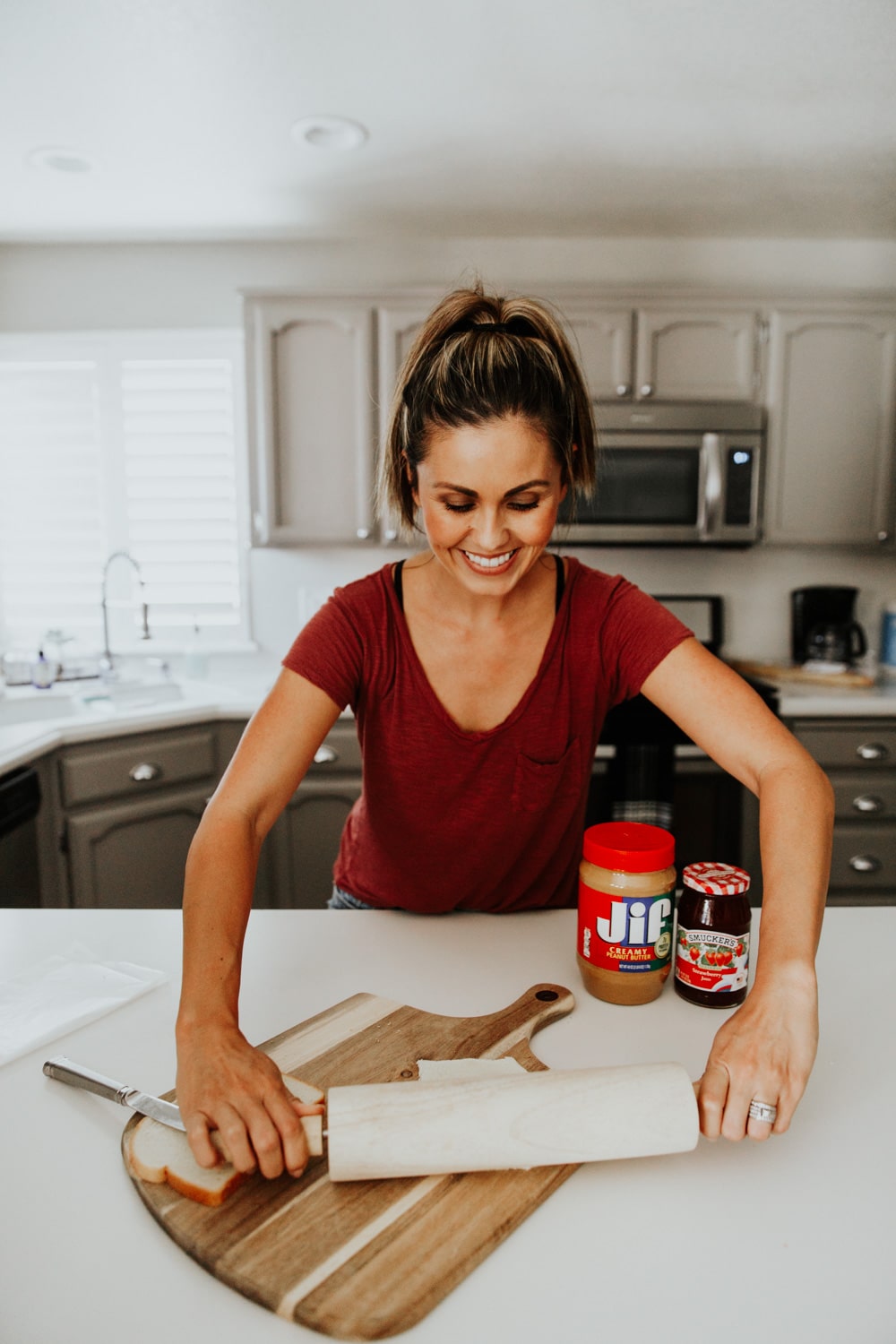 With the kiddos heading back to school, moms and dads everywhere are searching for creative lunch ideas that don't require much effort — or maybe that's just me.  Some of you might just stick to your tried and true favorites this school year, but I love to put together some creative lunches (at least for the first week of school).  The only thing is, is I don't want to spend an hour prepping my daughters' school lunch, so creative and EASY recipes are a must.
A few years ago I came up with a fun and easy PB&J roll-ups recipe for my oldest and her friends and it was a huge hit.  This recipe only requires a few more steps than a traditional peanut butter and jelly sandwich, and changes up the usual in a way that my kiddos get excited for.  You can use any sliced bread that you'd like, and the taste of Jif® Peanut Butter and Smucker's® Strawberry Jam together make these roll-ups mouthwateringly delicious.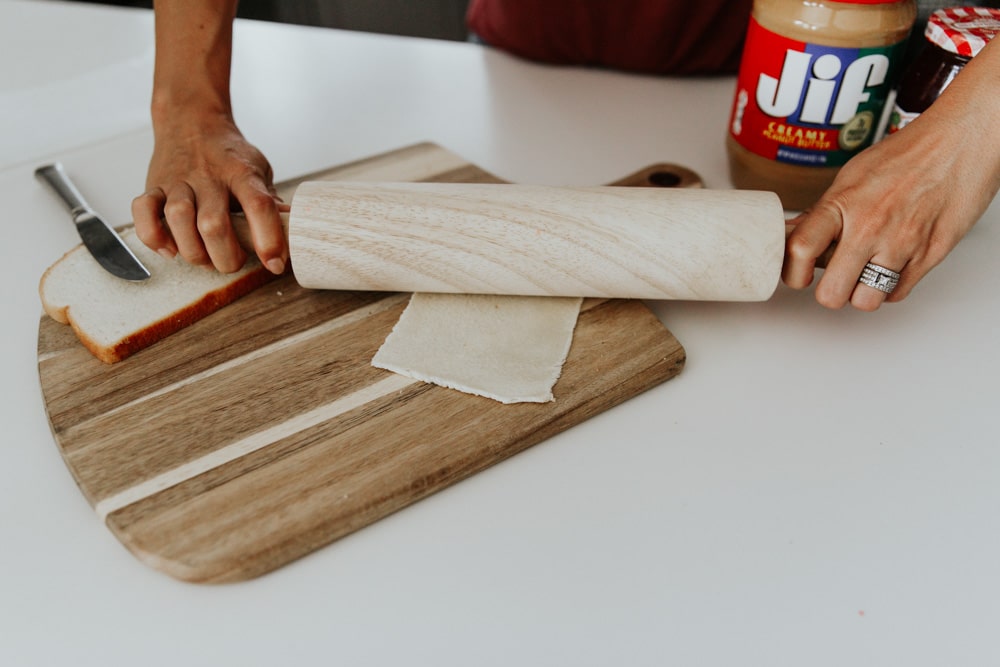 PB&J Roll-Ups
Jif Creamy Peanut Butter works best for this recipe because crunchy peanut butter tends to puncture the bread.  My family loves Smucker's Seedless Strawberry Jam, but you can use any flavor of jam you like with or without seeds.
Ingredients
Jif Creamy Peanut Butter

Smucker's Strawberry Jam

White Bread
Tools
Directions
Cut the crust off of each slice of bread

Roll out each slice of bread

Spread an even layer of Jif Creamy Peanut Butter onto the entire piece of bread

Spread an even layer of Smucker's Strawberry Jam on top of the peanut butter (it's okay if it gets mixed up)

Roll up your slice of bread
Tip: If you put too much peanut butter and jelly on the bread, you might have trouble getting it to stay rolled up.  If this problem occurs, you can smear a little bit of peanut butter on the end of the rolled up bread to act as an adhesive (see image).
Step It Up A Notch:  Something I like to do for my girls at home is lightly pan fry the rolled up sandwich to give it a little bit of a different texture.  You can even finish the sandwich by rolling it in cinnamon and sugar.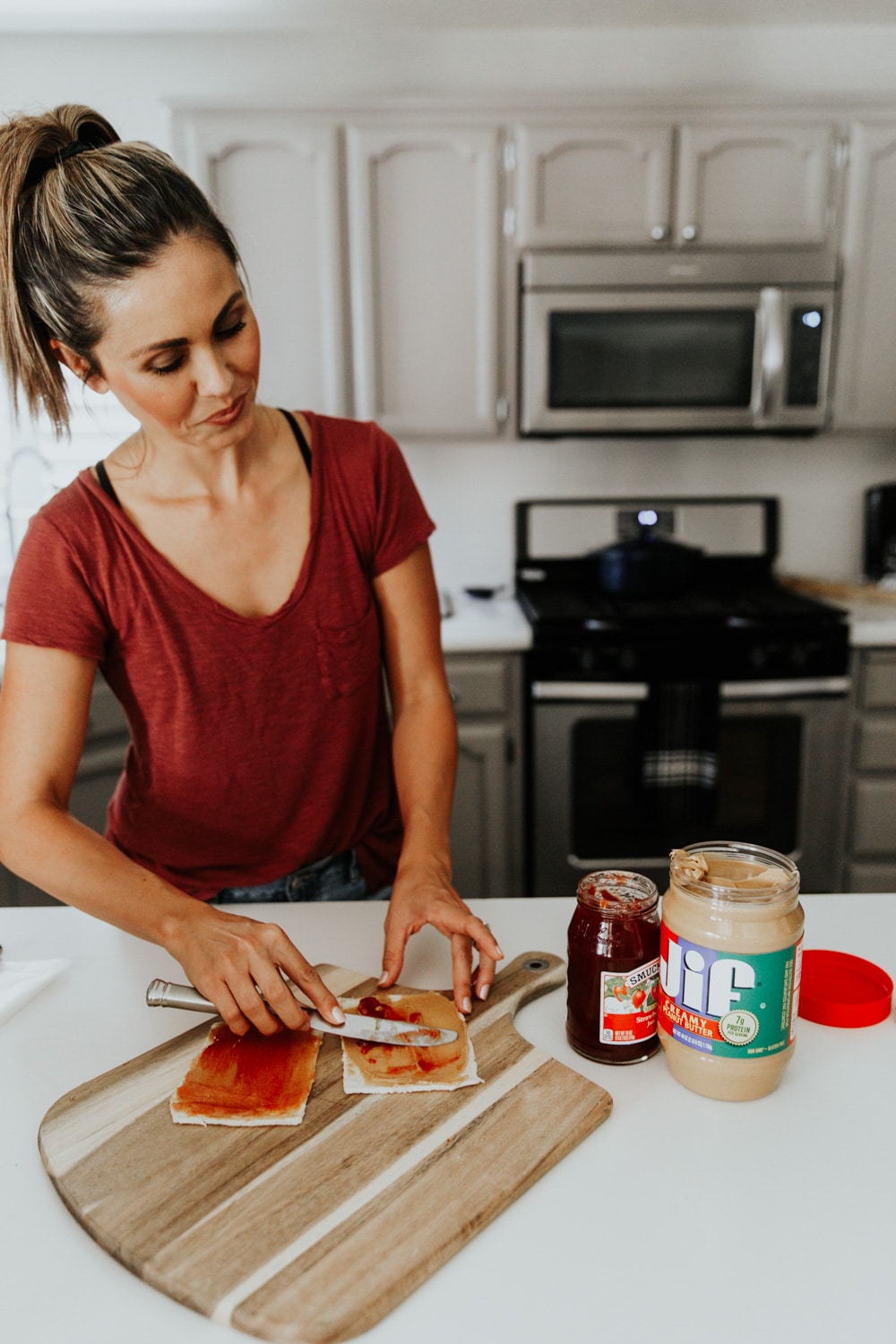 Pack a Balanced Lunch
There are so many options for healthy school lunches on Pinterest right now so if you are in need of some lunch inspiration, you should definitely check out my Food for Littles Pinterest board.
To keep my daughter's lunch balanced, I also like to add some cheese to her lunch pail.  I don't know about you, but when I eat something on the sweet side, I need to balance it out with something a little salty, so the cheese, or even some chips do the trick.  My daughter also loves carrots and hummus, or pretzels in her lunches.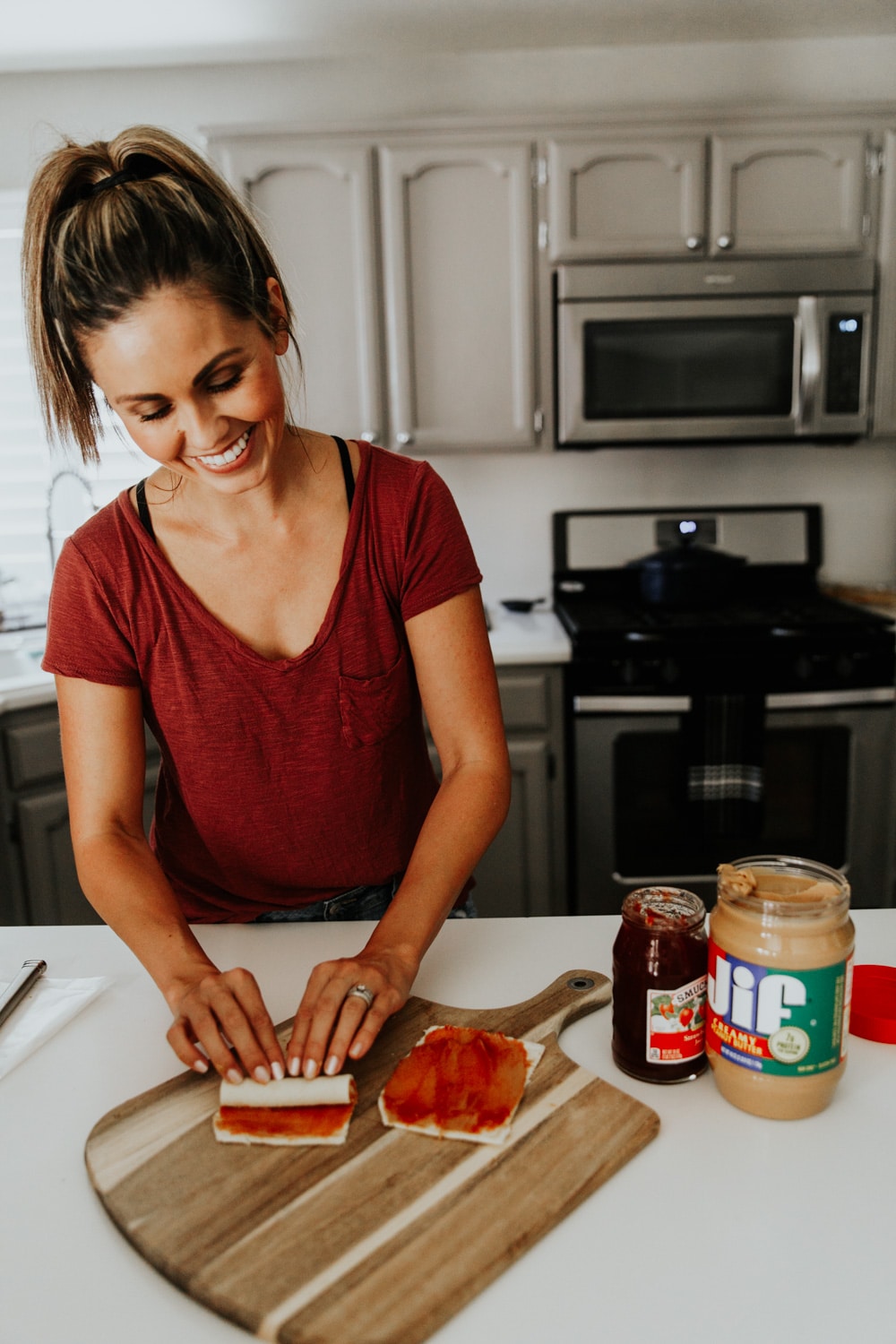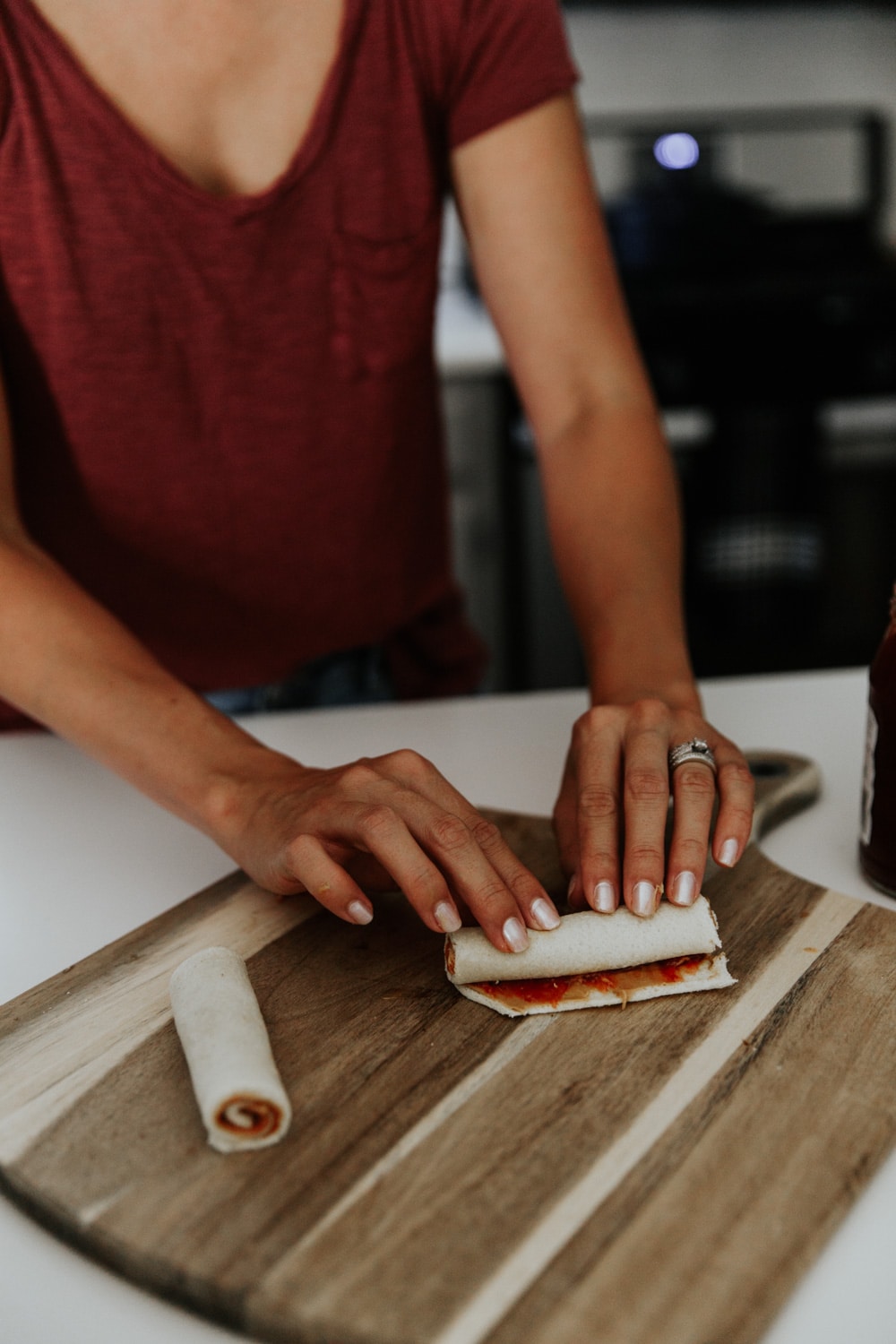 Where to Find Jif Peanut Butter and Smucker's Strawberry Jam
You can find the big 40 oz. jars of Jif Peanut Butter and Smucker's Strawberry Jam at your local Walmart.  My girls love the seedless Smucker's Strawberry Jam, but the kind with seeds also works for this recipe.  Just make sure you stick with the creamy Jif Peanut Butter to ensure you have nice smooth PB&J roll-ups.