Is there anything more boring than a rainy afternoon or wet weekend with nothing to do? If you're a parent, you may well remember the feeling from your own childhood. These days, of course, the computer rules supreme. It's the undisputed 'go to' entertainment, come rain or shine, for children who have grown up with technology all around them, and who can blame them? For many family, this is a constant source of friction as parents try to limit their kids' screen time in an effort to get them to actively engage with real life.
It's not so bad keeping them entertained during the summer when the weather is warmer, everyone is on holiday and there's plenty to do outdoors. But when term starts again and the summer is over, is there anything you can do to entice the youngsters away from their gadgets? What rainy day activities will capture their imagination enough to forget about the internet for a few hours and have fun IRL?
We've come up with 3 compelling suggestions that might just work…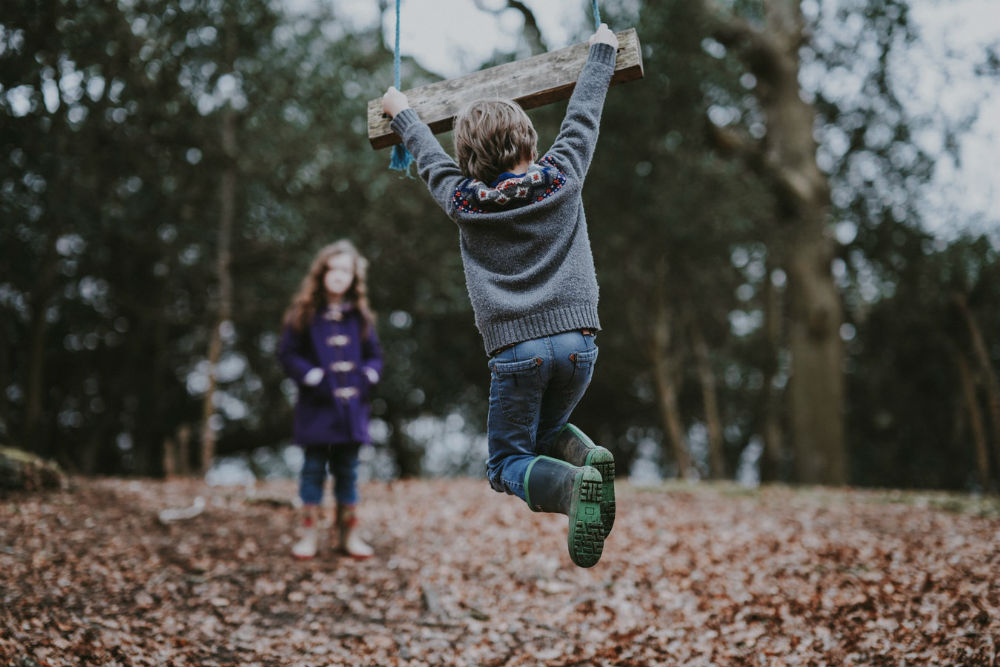 Make your own pizza
According to a recent survey conducted across 17 countries, pizza is the world's 4th favorite food. As a parent, you won't even need to see the statistics to know that children and pizza go together like Mario and his Kart. It's a failsafe combo that keeps everyone smiling.
Making classic Italian pizza from scratch in your kitchen at home is a doddle. Whether your youngster is 5 or 15 years old, they're perfectly able to learn how to make their own pizza. Most importantly, they'll have loads of fun doing it, with tasty results that are a much more healthy and nutritious alternative to shop bought varieties or takeaway pizza – but don't tell them that!
You'll need the basic ingredients for the pizza dough – flour, water, yeast, olive oil, salt sugar – and some workspace for rolling out. Have a selection of everyone's favourite pizza toppings available and off you go.
The hidden agenda, of course, is that cooking is a basic life skill that everyone should learn – and learning to make pizza is a fun introduction to feeling comfortable around the kitchen. A hungry teenager who can cook may decide to whip up a quick basic meal after school, while his non-cooking friend is left rummaging in the fridge or pantry for anything that can be eaten straight out of the box.
Make some music
Being musical doesn't have to mean years of weekly violin lessons or being able to sing beautifully at the school concert. Everyone loves music, and your older children may have developed very definite preferences of the kind of music they like to listen to, often completely baffling older generations with their choices. But no matter what your/their tastes, music can be a unifying and uplifting force. There's an inner musician in all of us – all you have to do is to free the creative juices within!
Easier said than done? Not really if you take bucket drumming, for example, an easy way to get musical at home. You don't need any instruments, just an assortment of suitable implements you can assemble – buckets, saucepans, metal lids, aluminum trays, glass bottles. Anything, in fact, that makes a sound when you strike it with a wooden spoon, a metal screwdriver, baton or similar.
Whether you simply put together a fun rhythm section or build an entire orchestra of other improvised instruments, you can let your imagination run riot and create whatever sound you want. Here's a video of a virtuoso performance to inspire you and the kids:
From an educational viewpoint, drumming is an excellent way for children to build self-awareness, coordination and listening skills. It's a great channel to help process intense emotions and impulses including anger and disruptive behavior, excess energy and ADHD. Drumming (and making music in general) has a calming and focusing influence on mental state and behavior.
Head outdoors
Don't think just because it's raining outside you have to stay indoors. Cabin fever can set in before you realize, making everyone climb the walls (or scribble on them!). Luckily, as a wise person once said, there's no such thing as bad weather, only unsuitable clothing. With that in mind, put on warm jumpers, waterproofs and boots and head outdoors!
If you remember the fun you had as a child splishing and splashing through puddles, there's no reason why your kids won't feel the same exhilaration. Why not head to the local park and experience the Great Outdoors when the sun isn't shining? It'll be a whole new thrilling experience.
If the sensation of being out in the rain isn't exciting enough, you could add nature hunt. Earthworms, slugs, snails, frogs and toads all love the rain – see how many you can find. Or make a rain catcher to measure the amount of rain falling.
When you get back home, a hot bath may well be in order, followed by a steaming hot chocolate and perhaps the rest of that pizza you made earlier.