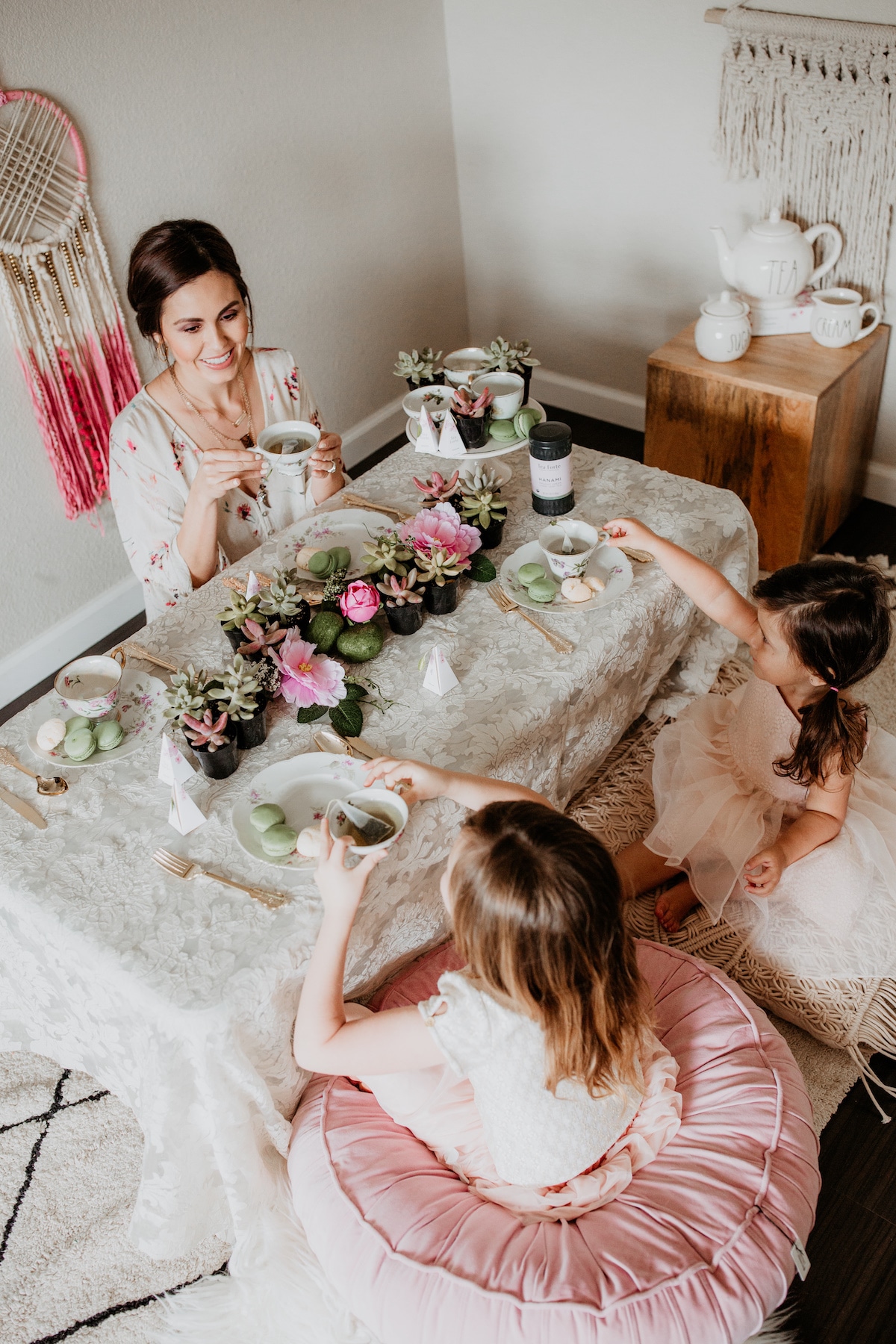 As a kid, I remember dreaming of fancy tea parties with flowers, and lace, and fancy cookies, but I don't recall ever actually making that happen.  Probably because it took a lot of time and effort to set it all up and as I kid I had bigger and better things to do. Now that I'm a parent to two little girls, I decided to make their tea party dreams come true.  If you follow me on Instagram, you might recall a cute little video I made sharing a little behind-the-scenes look at our cute boho tea party, but today I wanted to break down where I found all of my boho tea party decor so you can recreate this simple tea party yourself.
I love to hunt for coupons and ways to save money when purchasing most things, so naturally I went to Dubli.com to see how I could get cash back on the purchases.  I actually purchased all of these items prior to learning about Dubli, and I could just kick myself for not knowing about their cash back site sooner.  I literally could have saved so much money if I had shopped through Dubli.com in the first place.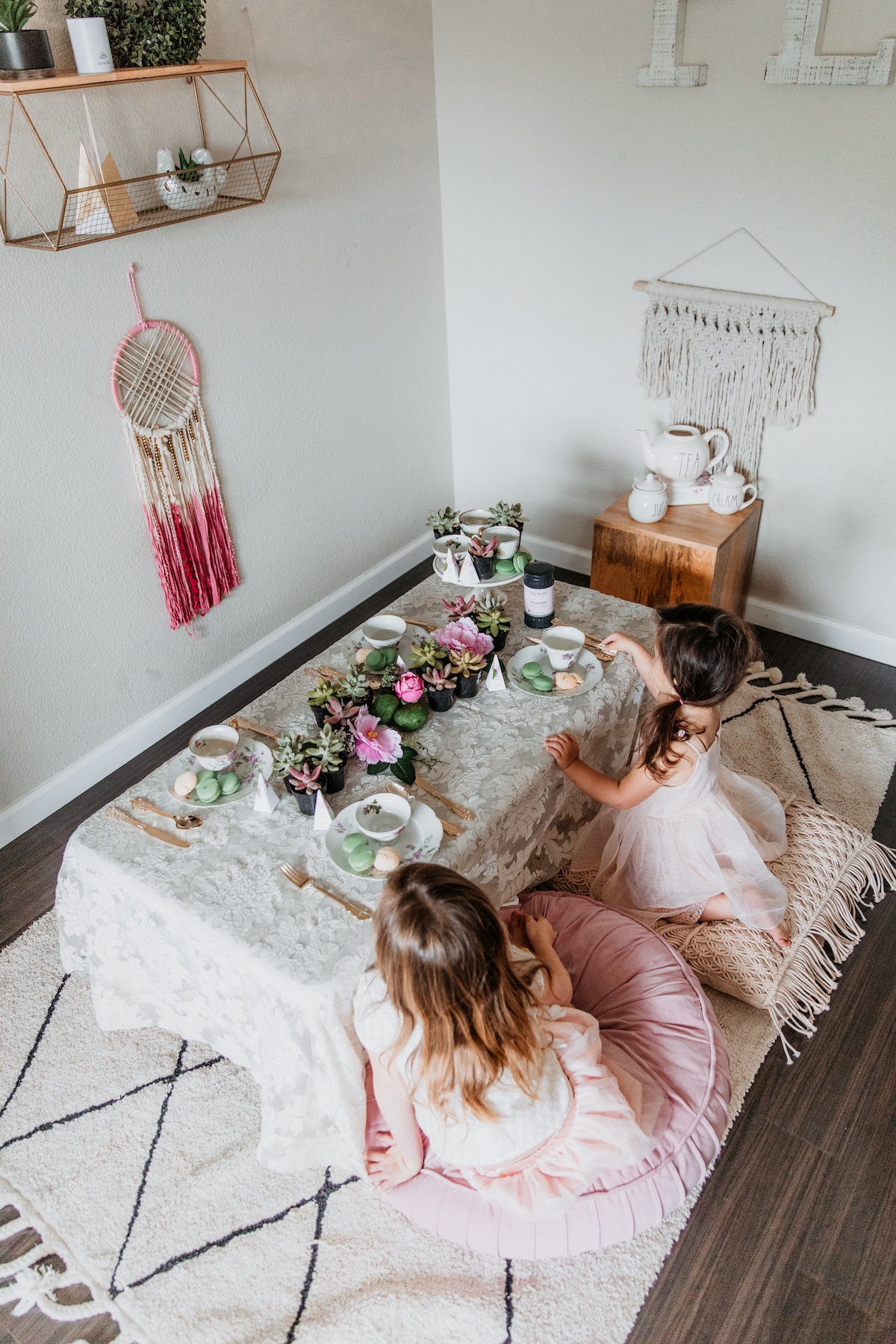 This boho tea party decor is pretty simple, but when it all comes together, it looks so chic and elegant with that bohemian flair that I was going for.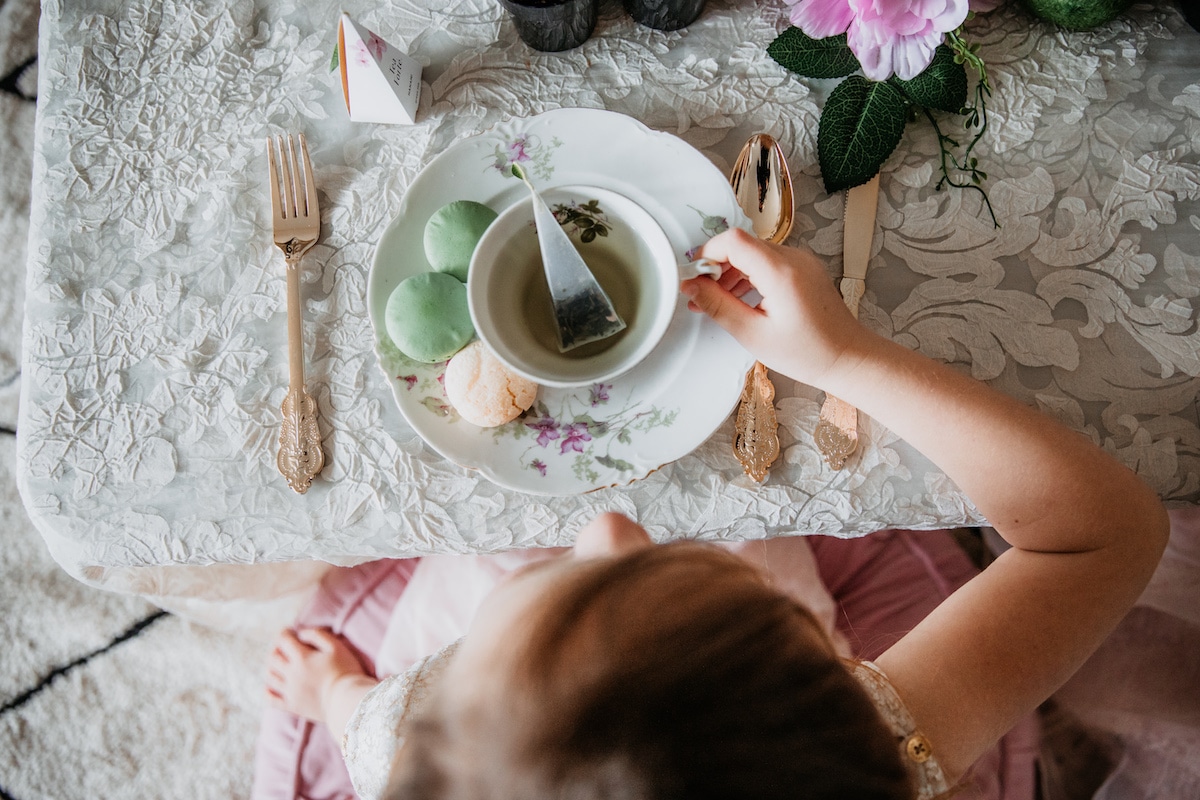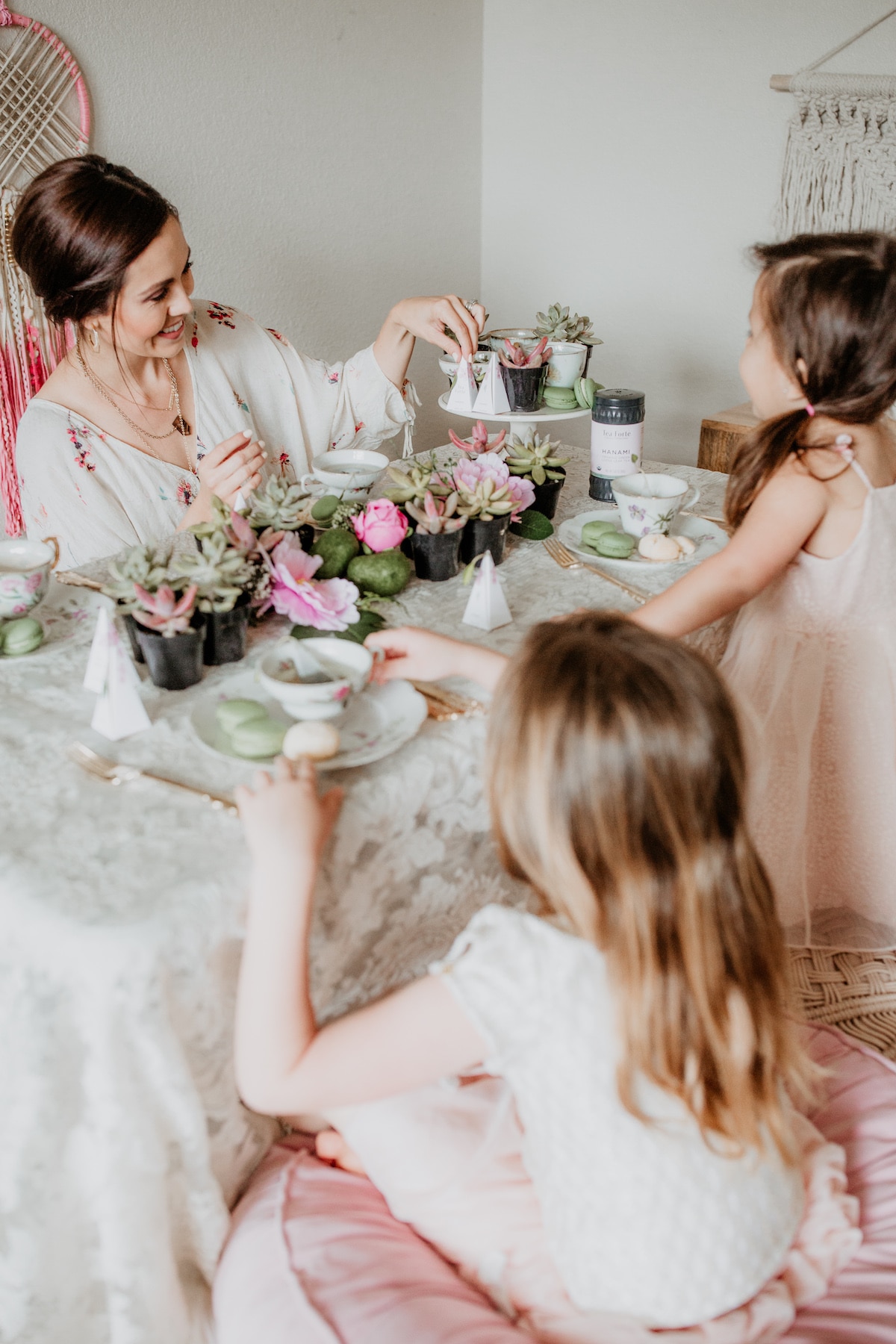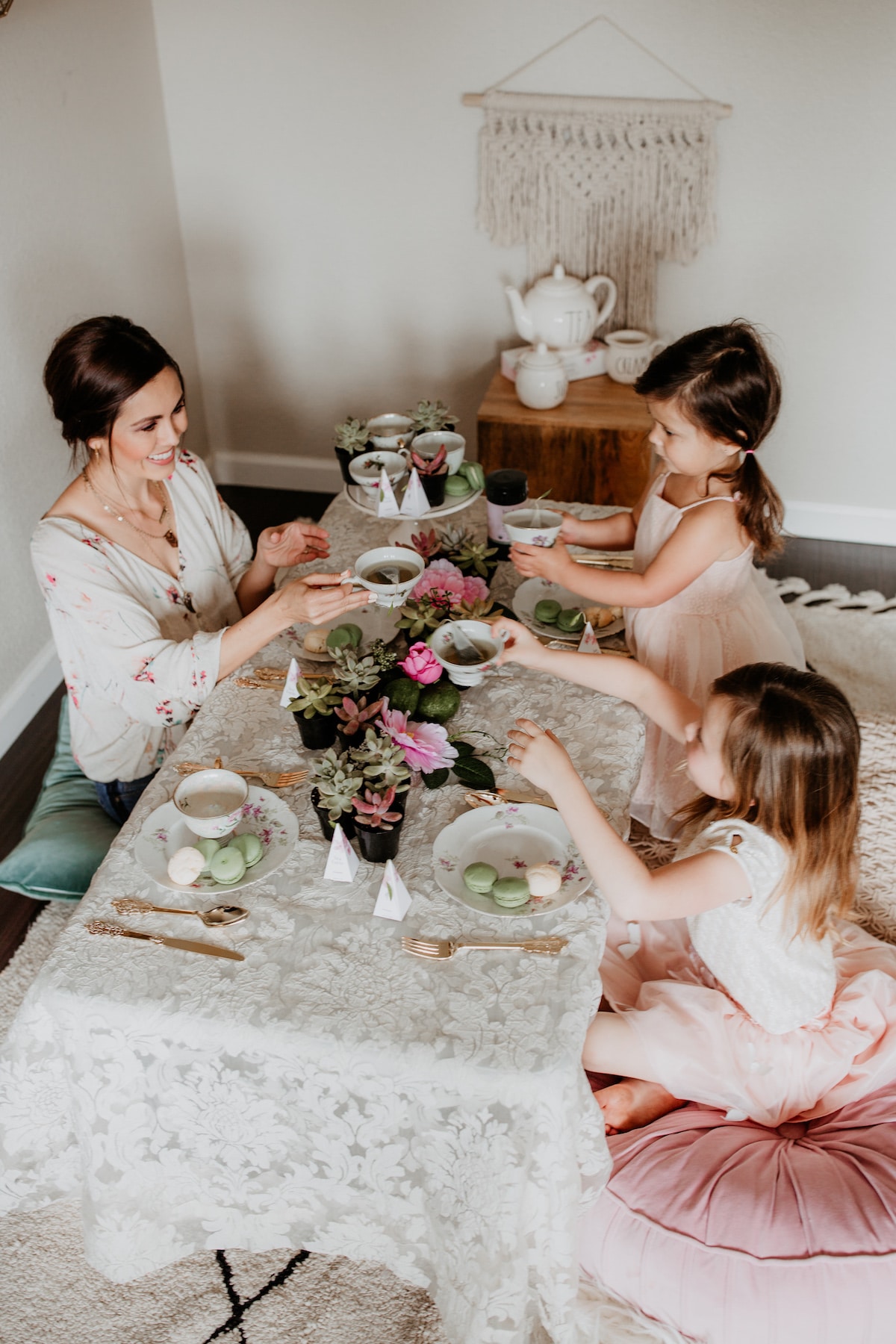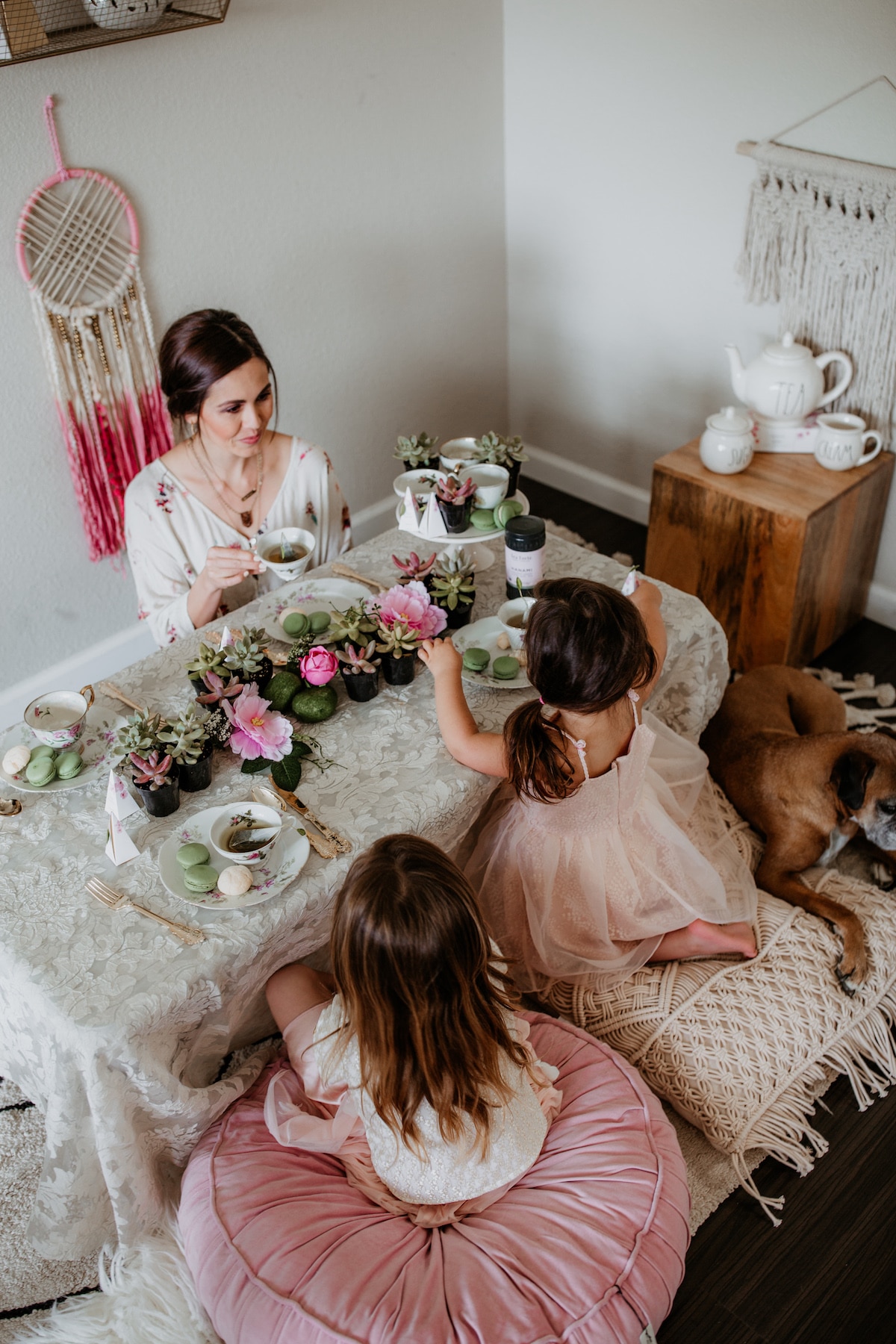 Boho Tea Party Decor
Floor Pillows: I purchased two adorable floor pillows from Target's new Opalhouse line.  The round darker pink velvet pillow was only $29.99, and the Macrame Cream Oversized pillow was only $34.99. (Use Dubli.com to save an extra 1%)
19″ Tall Table: I found a folding banquet table at Target for only $34.99.  The legs go from 19″ tall all they way to 29″ tall, so it was perfect for a bohemian tea party on the floor.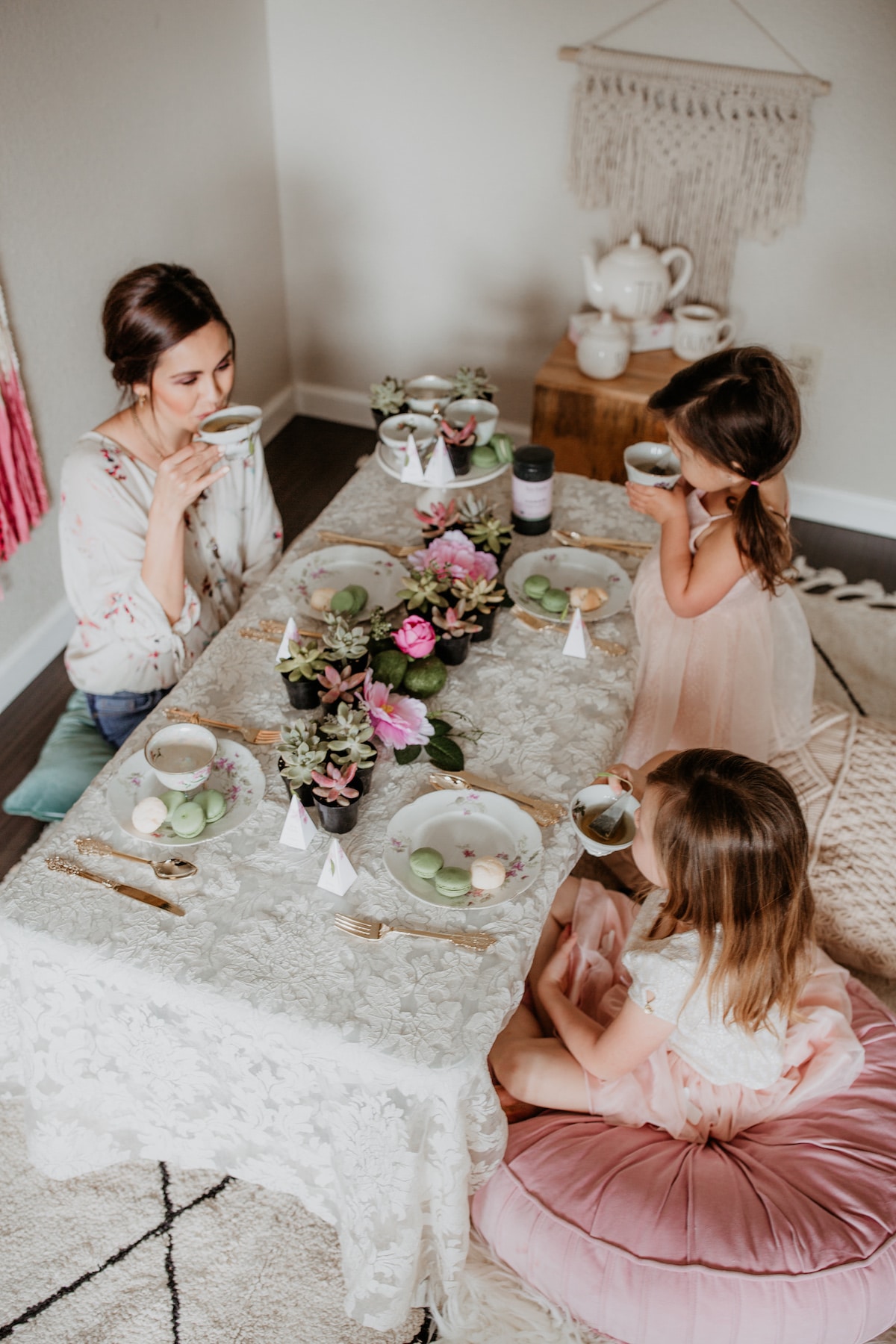 Table Decor: I used some old lace curtains that I already owned for the tablecloth, but Target does have something similar.  I actually borrowed the succulents from my neighbor/photographer, but you can easily purchase them at your local nursery or Home Depot (be sure to use Dubli.com if you are ordering online).  I also used a box of faux flowers and greenery that I already had, but you could also use fresh flowers and greenery.  I also found gold disposable silverware which perfectly matched my theme.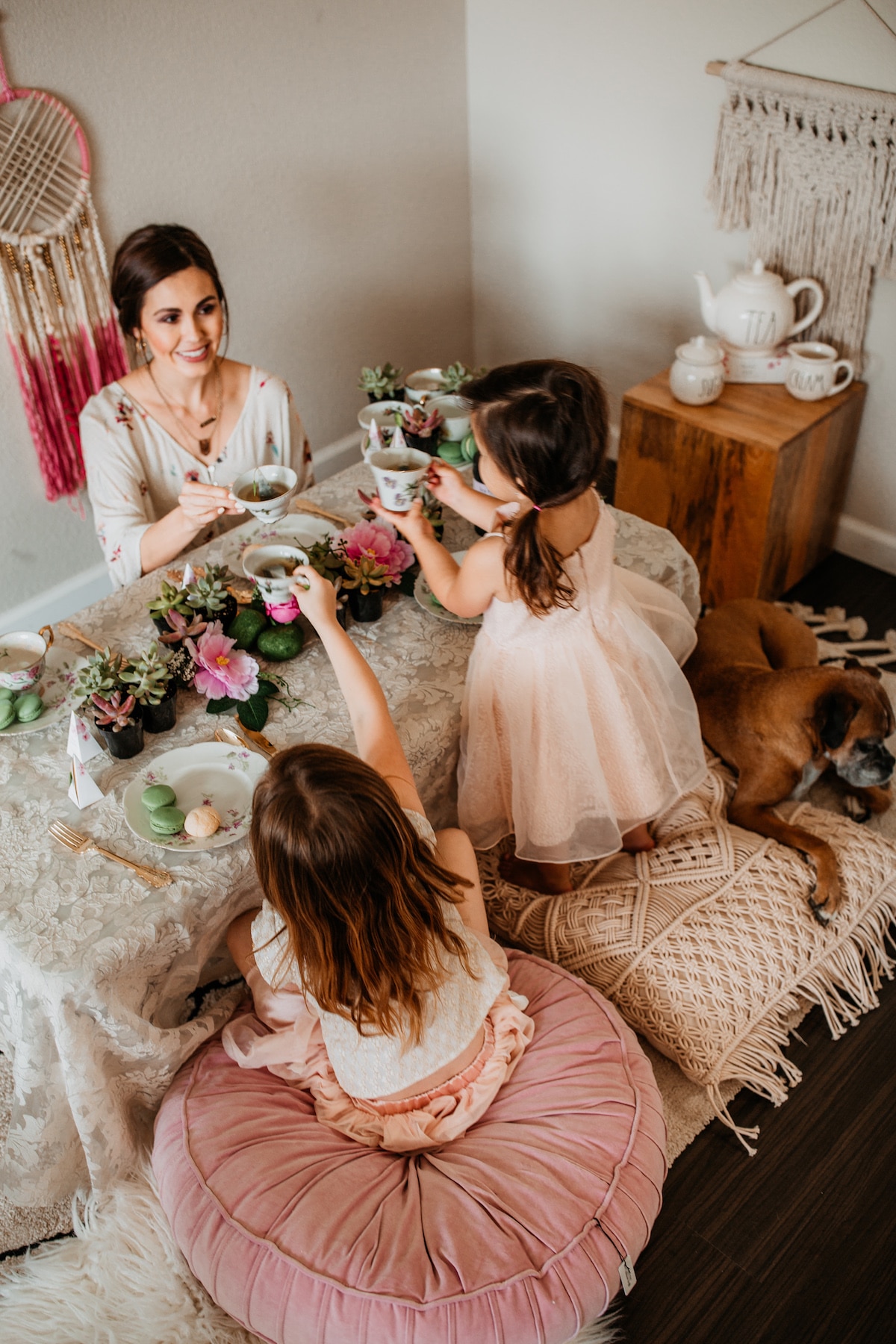 You all know I'm all about saving as much as possible, so I love when I can combine my Target RedCard savings with Dubli's cashback offers.  Plus, I am always on the hunt for good clearance items to save even more money.
Tip: If you use Google Chrome, like I do, Dubli now has something called SaveMate which is a little shortcut button that you can click when you are shopping.  It will help you see if certain retailers have cash back offers available through the Dubli network.