Being a mom is one of the most rewarding jobs in the world. While raising children can bring so much joy, it also gets its challenges—especially when you factor in work hours and family commitments. Add to that all the other day-to-day responsibilities like planning meals, running errands, and more; trying to balance your job and life can quickly become overwhelming. But it doesn't have to be! The key for busy moms is having an organized system that works for you. With that said, here are seven helpful tips on maintaining work-life balance as a busy Mom – no matter how chaotic your schedule may seem!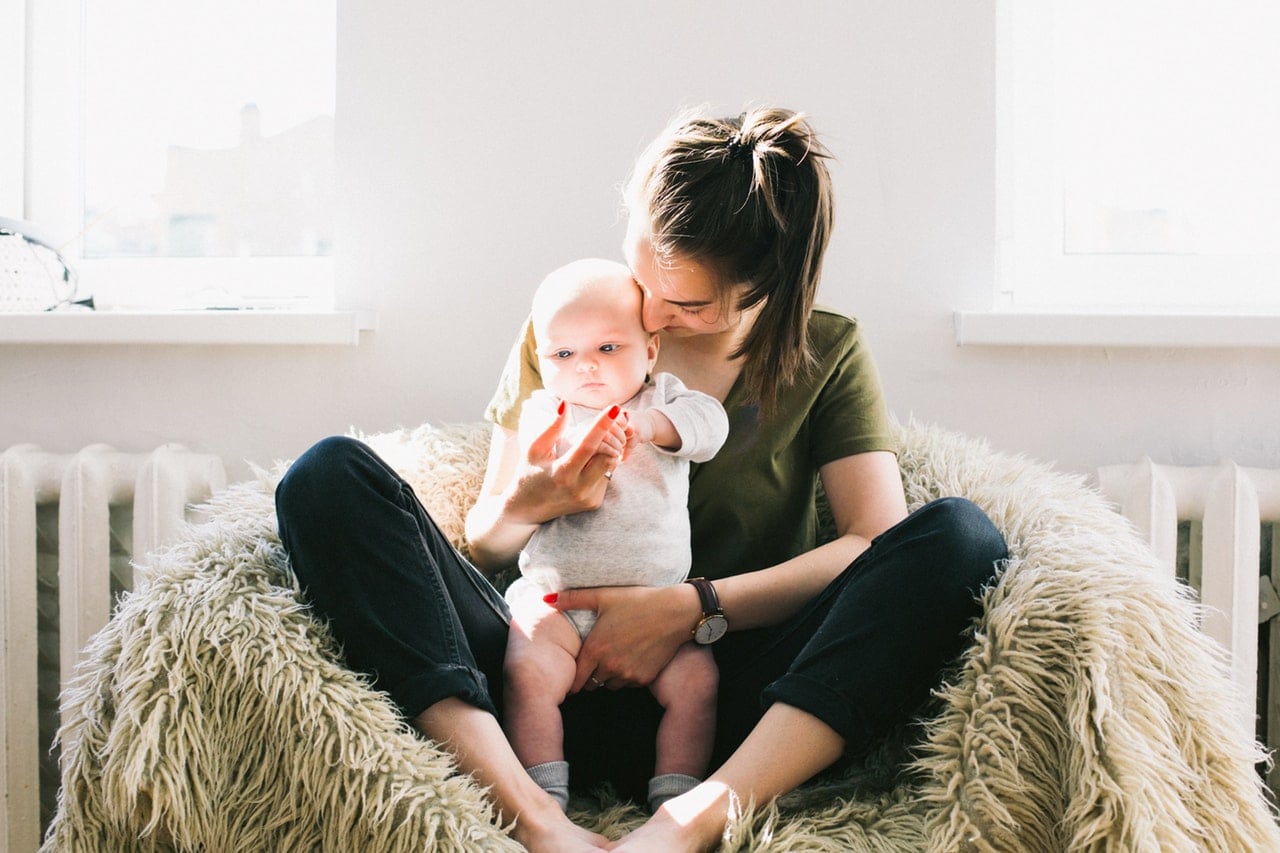 Here Are Seven Tips For Busy Moms To Maintain Work-Life Balance:
1. Set realistic goals for both work and personal life
As a mom, juggling work and personal life can be challenging. Setting realistic goals can help maintain a healthy work-life balance. Start by identifying priorities for both areas. This can help allocate time and energy effectively.
Consider breaking larger goals into smaller achievable ones and give yourself time for relaxation. Remember, it's not about perfection but about progress. Setting realistic goals allows you to achieve a sense of accomplishment while still having time for yourself and your family.
2. Prioritize tasks based on urgency and importance
As a busy mom, juggling work and family responsibilities can be overwhelming. One effective way to maintain a work-life balance is by prioritizing your tasks based on their urgency and importance. This means focusing on the tasks that require attention while ensuring they align with your overall goals. It is also important to know how to make that work life balance.
The key is finding a balance between what is urgent and what is essential, so you're not constantly putting out fires but also paying attention to critical long-term plans. By prioritizing, you can create a sense of control in your day and reduce the feeling of overwhelm that often comes with being a working mom.
3. Learn to delegate responsibilities to others
As a busy mom, juggling work responsibilities and home life can feel overwhelming. It can be tempting to try and do everything yourself, but learning to delegate tasks and responsibilities to others can make all the difference in maintaining a healthy work-life balance.
Whether asking your spouse to help with household chores or assigning work tasks to your employees, recognizing and utilizing the resources available can alleviate stress and free up time for self-care and leisure activities. Remember, it's okay to ask for help; it's essential to maintain your professional and personal well-being. By delegating responsibilities and sharing the load, you're lightening your burden and setting a positive example for your family and colleagues.
4. Use technology and automation to streamline tasks
In today's fast-paced world, finding a work-life balance can be challenging for busy moms. Technology and automation can be valuable tools to streamline tasks and reduce stress. With the help of mobile apps and smart home devices, moms can easily manage daily routines, track schedules, and automate household chores.
For instance, setting reminders on your phone or using a virtual assistant to create grocery lists can simplify your to-do list. Similarly, smart home technology and automated appliances can handle cleaning, laundry, and other household tasks. By utilizing technology and automation, busy moms can save time, reduce stress, and focus on what matters most – spending quality time with family!
5. Schedule time for self-care and relaxation
Being a mom is undoubtedly one of the most rewarding experiences but it can also be incredibly tiring and stressful. With so many responsibilities, it's essential to make time for yourself so you can take care of your well-being. Scheduling time for self-care and relaxation is one of the most effective ways to maintain a healthy work-life balance for a busy mom.
Whether reading a book, taking a yoga class, or enjoying a hot bath, taking time for yourself can recharge your batteries and give you the energy you need to tackle the demands of motherhood with ease. You may try adding kratom products such as bali kratom strains that provide the ultimate relaxation So, remember to prioritize your self-care and make time for yourself – You deserve it!
6. Maintain a support network of friends and family
Maintaining a work-life balance can seem like an impossible task for busy moms. Between managing a household, a career, and personal relationships, it's easy to feel overwhelmed. However, creating and maintaining a support network of friends and family can make a massive difference in how you approach your day-to-day life.
Whether it's having a trusted friend to confide in, a close family member to help with childcare, or attending events and activities together, having a support network can help alleviate the stress and lighten the load. So take the time to nurture these relationships and lean on those around you when needed – it will benefit you and strengthen your connections with those you love.
7. Keep a positive outlook and focus on the bigger picture
As a busy mom, it's easy to get bogged down by the day-to-day tasks and responsibilities of balancing work and family life. However, keeping a positive outlook and focusing on the bigger picture is essential. Your children are growing up quickly, and it's vital to cherish these precious moments.
Remember to take time for yourself and prioritize self-care. Whether it's a yoga class or a bubble bath, self-care is crucial to maintaining a healthy work-life balance. By staying positive and considering the bigger picture, you can navigate the challenges of a busy mom's life and come out on top.
Conclusion
Achieving a balance between work and life takes dedication and practice, but the many tips shared here can help lead the way. Each piece of information provides an opportunity to become more in tune with one's body, mind, and spirit so that when stepping back into the office or the family setting, there is more energy, focus, and well-being. Remember to remain mindful of our responsibilities while making sure not to overburden ourselves–spreading out tasks, delegating if possible, asking for help if necessary–all are strategies that will ultimately lead to improved mental state and healthier outcomes on which everyone in the family can build. By embracing these tips with patience and persistence, mothers everywhere can ensure they find daily satisfaction in their professional roles and home lives.