Temecula's wines, located in the heart of Southern California, beckon with an invitation to transcend the everyday. Beyond the luscious vineyards and sun-kissed landscapes is a one-of-a-kind venue for team development, a place where cooperation and companionship may thrive. A great team-building event involves more than simply logistics; it necessitates an artistic combination of vision and execution. Today, we'll dig into the complexities of creating a team-building event that goes beyond the banal – an investigation of the 10 tips that will transform your day among the vines into a remarkable journey of connection and progress.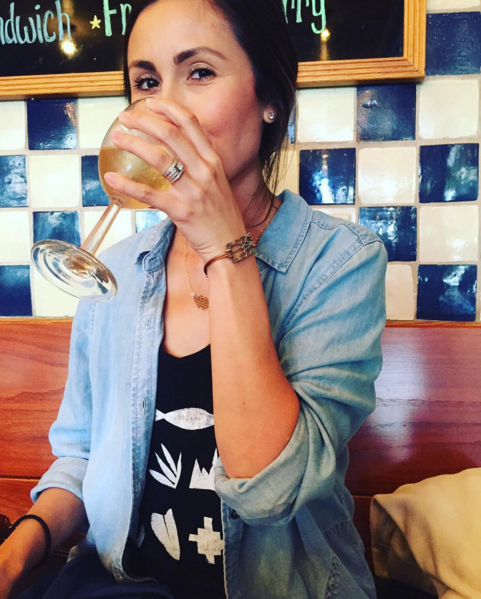 1. Define Your Objectives
Before you choose a winery restaurant in Temecula, figure out the goals of your team-building party or event. What is the purpose of this event, what talents do you wish to improve, and what problems do you want to solve? Being specific and having clarity on your goals sets the tone for a meaningful day, whether it's building communication, developing leadership, or just revitalizing your team's spirit.
2. Tailor Activities to Your Team's Dynamics
Understanding the dynamics of your team is equivalent to understanding the terroir of Temecula's grapes – it's the essence that shapes everything. Try to think of activities that reflect the personalities and tastes of your staff. Speaking from experience, you definitely don't want a lot of bored people sitting around and not enjoying themselves. Aligning activities with your team's dynamics encourages engagement and excitement, whether it's a collaborative grape-stomping challenge or a strategic wine-blending exercise.
3. Embrace the Vineyard's Ambiance
Temecula's wineries are more than simply places to visit; they provide immersive experiences. Use the vineyard's natural beauty and tranquil ambiance to your own advantages, whether that is a group relaxation session, photo opportunities or simple nature walks. Outdoor settings with rows of grapevines reaching to the horizon provide a welcome change from traditional meeting venues.
4. Culinary Connections
Wine and cuisine go hand in hand, and Temecula's vineyards have a culinary culture to match. Make a culinary component of your team-building event, such as a wine matching session or a hands-on cooking lesson, a part of it. Sharing a meal creates a sense of camaraderie and shared experience.
5. Expert-Led Wine Tasting
With an expert-led wine tasting, you can learn about Temecula's rich viticultural past. Improve your team's palate by teaching them about winemaking and varieties. It's an opportunity to delve into the subtleties of flavor, while also encouraging your staff to value variety – both in wine and in the workplace.
6. Foster Healthy Competition
A dash of competitiveness adds zing to team building. Create challenges that encourage healthy rivalry while emphasizing teamwork over ruthless competition. Infuse a lively atmosphere that encourages collaboration into everything from grape harvest relays to winemaking quiz games.
7. Build in Reflection Time
Create moments of introspection among the rush and bustle. Temecula's tranquil vistas are ideal for introspective periods. Structured debrief meetings help your team to process the events of the day, reinforcing lessons learnt and insights obtained.
8. Customized Team-Building Workshops
Consider hiring experienced facilitators for customized team-building programmes. These specialists may create activities to address particular difficulties within your team, delivering important insights and effective recommendations.
9. Capture the Moments
Capturing the day's events is more than just a formality in the age of cellphones and social media; it's a celebration. Invest in a photographer or designate someone on your team to capture the moments – the laughing, the shared successes, and the true connections.
10. Personalized Takeaways
Your team will return home with more than just memories. Consider personalized gifts like personalized wine bottles or engraved wine glasses. These mementos act as permanent remembrance of the day and the friendships formed among the vines.
In the warm embrace of Temecula's vineyards, where every grape bears the essence of the sun-soaked terroir, your team-building experience becomes more than a day on the calendar. It becomes a chapter in your team's collective memory, a story of progress, teamwork, and shared delight. As the day comes to a conclusion and the sun sinks beyond the horizon, leaving shades of amber and lavender in its wake, take a minute to savor the symphony of your team's laughter and the ties formed among the vines. The intangible – the connections created and the increased knowledge that transcends professional positions – is what makes the experience so meaningful.
The vineyards, like your team, are living things that change with the seasons. Your team-building event reflects the ever-changing terrain, providing a chance to manage hurdles, celebrate accomplishments, and foster a sense of togetherness that matches the vines' tenacity. Carry the echoes of shared laughter, the fragrances of a well-paired wine, and the warmth of a day spent in meaningful connection with you as you wave farewell to Temecula's vineyards. The memories made in this beautiful environment will act as a compass, leading your team through future endeavors with a feeling of purpose and togetherness.
Temecula's vineyards are a dynamic thread in the fabric of team development, weaved with the spirit of collaboration, the wealth of expertise, and the promise of ongoing progress. Allow this day among the vines to be more than just an event; let it serve as a catalyst for long-term change within your team, a reminder that, like excellent wine, the ties you cultivate only get richer with time.