#HylandsMomMoments
When you become a mom, you are privy to the challenging, interesting and often hilarious aspects of mothering. It is in the "mommy trenches" when you realize what being a mom is really all about. This Mother's Day, share an aspect of what mothering means to you with an image and caption and you could win some great prizes! We aren't looking for the hallmark, "I-have-perfect-hair-with-an-infant" sorta images, but the raw, real and funny moments that moms can relate to!
Disclosure: I am a Hyland's Homeopathy Ambassador and receive various products and gift cards from Hyland's and promotional partners at no cost to me. All reviews and opinions expressed on this blog and corresponding social network mentions are my own and are not to be interpreted as medical advice.
Keep in mind that if you submit a photo of someone other than yourself, you must be their legal guardian.
Three winners will receive a collection of Hyland's products, a $50 Target gift card and a $100 Spafinders Gift Card!
Here's how you can participate:
Check out a few #HylandsMomMoments photos on Hyland's Instagram to get inspired.
Use the form HERE to submit an image that you feel other moms can relate to, and write a catchy caption. We will be judging the photos based humor, how relatable it is, caption and photo quality. Please note: You do NOT need to put the caption on your photo, just use the space that we have provided to write your caption.
See the official rules here.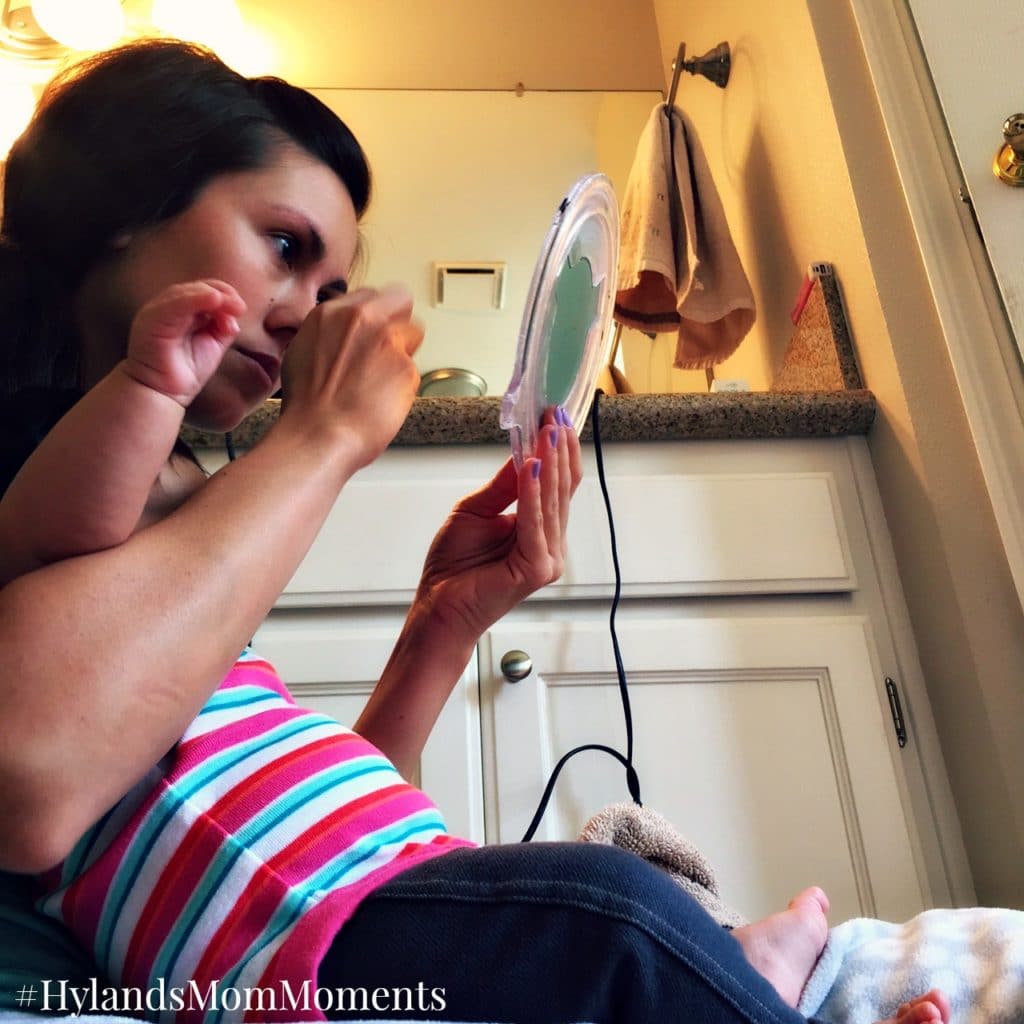 This is a pretty typical scene in my house. Sitting on the bathroom floor, doing my makeup and eyebrows with a mirror that is missing a handle and backside, a fussy baby in my lap…
I love being Hyland's blogger because I throughly believe in their products. We have personally tested most of their products throughout the years and one of our favorites are the Teething Tablets. They work almost instantly to soothe and calm the baby and the bottle is fun to shake. 🙂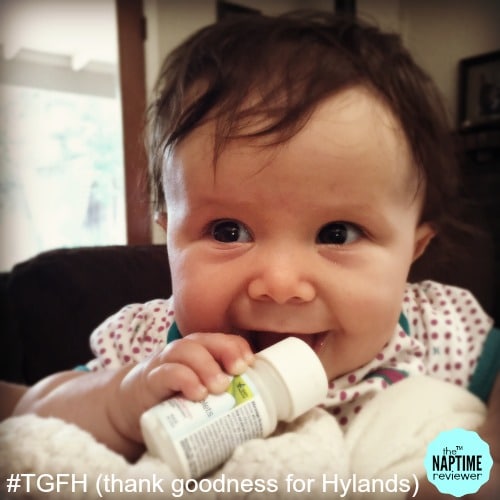 Let us know your favorite Hyland's product in the comments below!