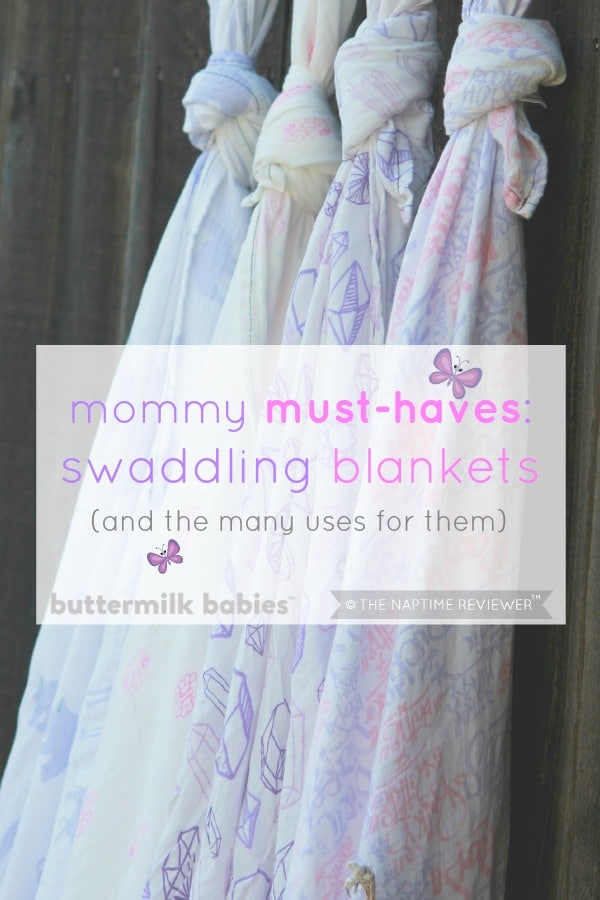 I received product samples from Buttermilk Babies to facilitate my review. Any opinion expressed in this article is based on my experience with the product(s) and is never influenced by compensation.

When I became a first-time mom, every baby product had it's duty. The burp cloths were for burping, the swaddling blankets were for swaddling, the changing pads were for changing and so on. As a second time mom, I know how important it is to reduce clutter at home and in the diaper bag, so I really rely on multi-purpose products. A great multi-purpose product to consider when registering for baby products or shopping for an expecting mother, is a swaddling blanket.
I literally take a large swaddling blanket with me everywhere. I wanted to share with you some of the ways that I personally use swaddling blankets and I would love to get some of your tips, as well. Leave us a comment letting me know some of the ways you use swaddling blankets.
Uses for Swaddling Blankets
Shopping Cart Padding – I use a swaddling blanket to create a more secure fit for my baby in the shopping cart. I also just recently used one at Costco to create a bed for her while she napped in the cart.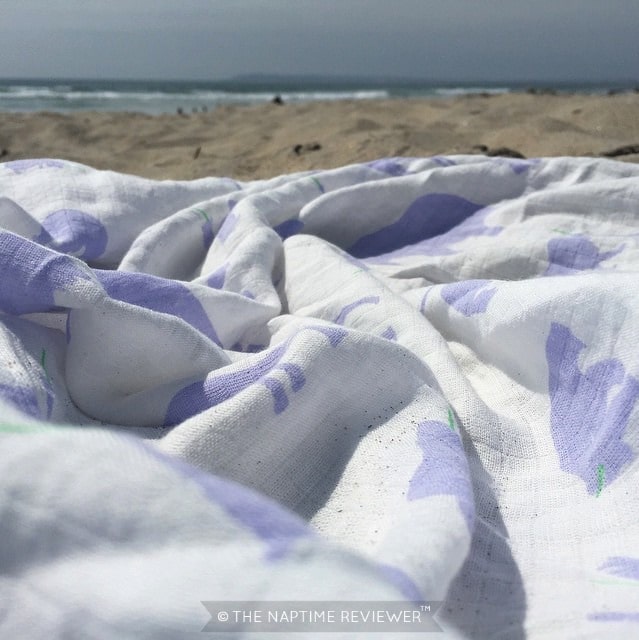 Beach Blanket – Swaddling blankets make great beach blankets. The sand shakes out quickly and they pack up nicely.
Nursing Cover
– The
Buttermilk Babies
swaddling blankets allow for nice airflow while still concealing while breastfeeding in public. Plus, they're super cute.
Stroller Blanket – I use swaddling blankets a few different ways in the stroller. The most obvious use is as an actual blanket, but I also use them to create more shade. I drape one over the canopy while the baby naps.
Burp Rag – In a pinch, I've been known to grab my swaddling blankets to clean up a spill or spittup.
Changing Pad – I like to use a swaddling blanket to protect my daughter from public changing stations. I just fold it back up and take it home to wash it when I'm done.
If you're on the hunt for some super cute, trendy swaddling blankets, check out the Buttermilk Babies blankets mentioned above. They're humorous and super soft and are HUGE. Each blanket is 47″ x 47″ and works just as well for adults as it does for kids.
What I love most about the Buttermilk Babies blankets is that they are so soft and continue to get softer with each wash. The size is a huge bonus, too.