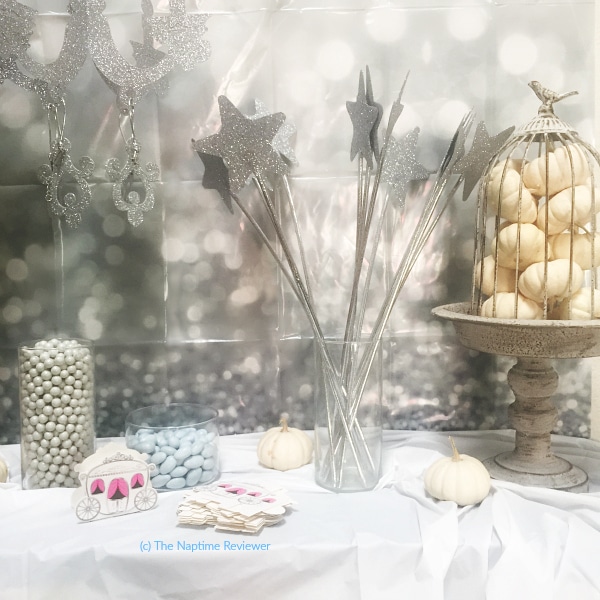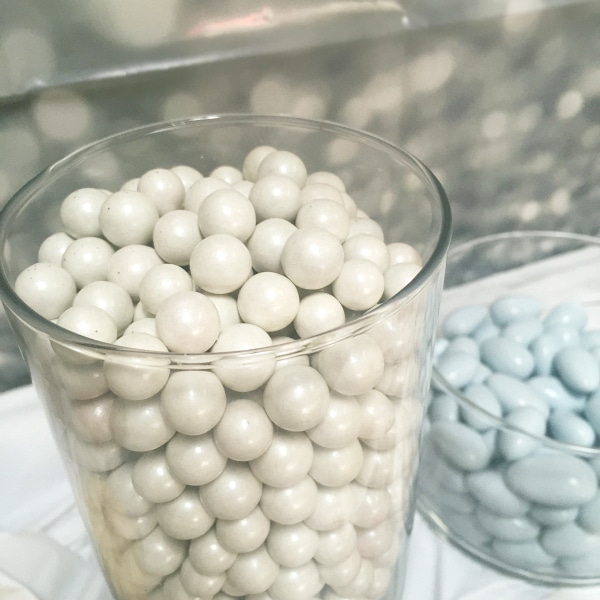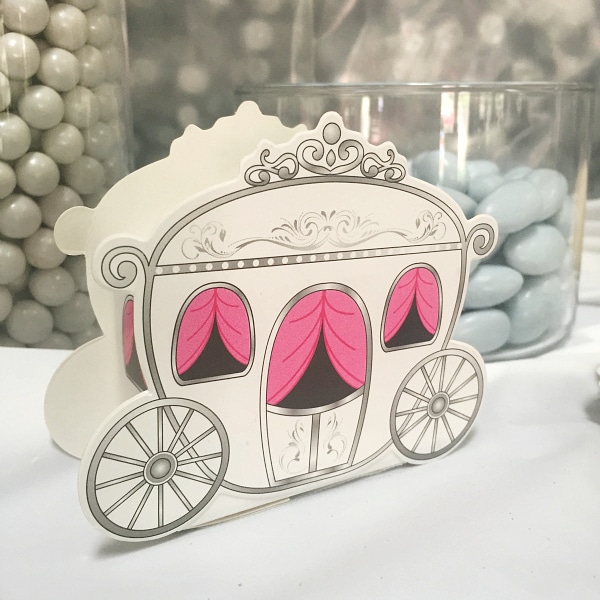 Thanks to Oriental Trading and Zazzle for partnering with us for another fun Halloween party!
As always, I got completely carried away when ordering
Halloween party supplies
for my little Kendall's first birthday party.  Since her party isn't until Halloween day, the day she was born, I decided to set-up a little mock party setting to give you a glimpse into my mindset for her party atmosphere.
The theme:  Cinderella Carriage Party
The colors:  silver, light blue and white
Oriental trading literally has every party supply imaginable so it was easy to find things to go along with our Cinderella carriage party theme.  I did glass vases from the Dollar Tree filled with candy from Oriental Trading.  Another vase full of princess wands, carriage treat boxes, a silver glittery backdrop and a glitzy chandelier, all from Oriental Trading.
I'm not that happy with the silvery sparkly backdrop because it's plastic and hard to get the fold lines out of, so I probably won't be using these for her real party.  I was thinking they were going to be more silvery and sparkly than they are, too.
I ordered Kendall's invitations from
Zazzle.com
  What I love about Zazzle, and the reason I have used them for many stationary needs in the past, is that their products are very unique and I'm able to customize them to my liking.  I was originally going with an orange pumpkin theme for her party and ordered the invitations before I ordered some of the party supplies, but that's okay.  I still might incorporate some orange pumpkins into the mix, just for fun.  I'm super happy with how the invitations turned out, though.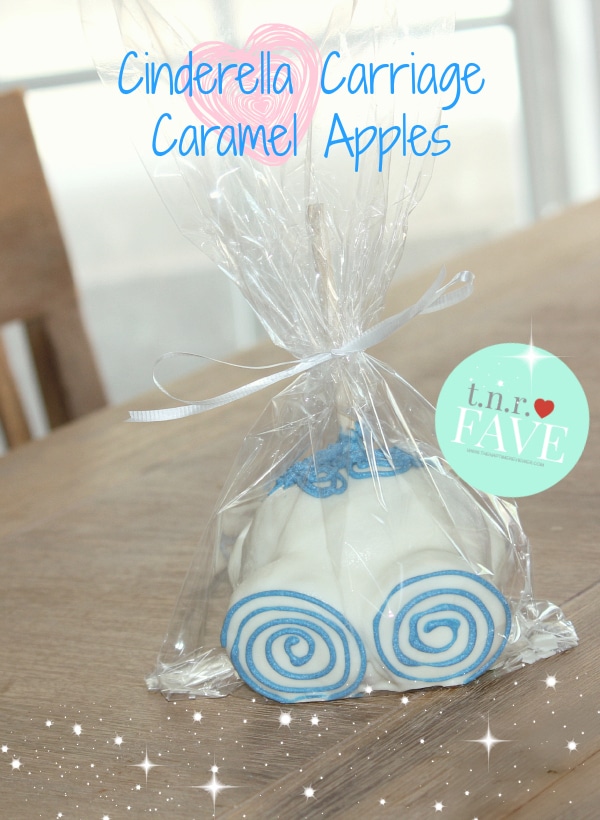 Zazzle is a marketplace where you can custom design nearly anything including watches, notebooks, lunchboxes, iPhone cases and more. In fact, they've recently added a page for Halloween items with hundreds of designs already available for you to choose from.